Note: If you wish to connect soundtrap to an LMS, read here.
To add users to your EDU account, go to the EDU admin panel and click on +Add students or +Add teachers and choose either invite by code or link or use any of the import options.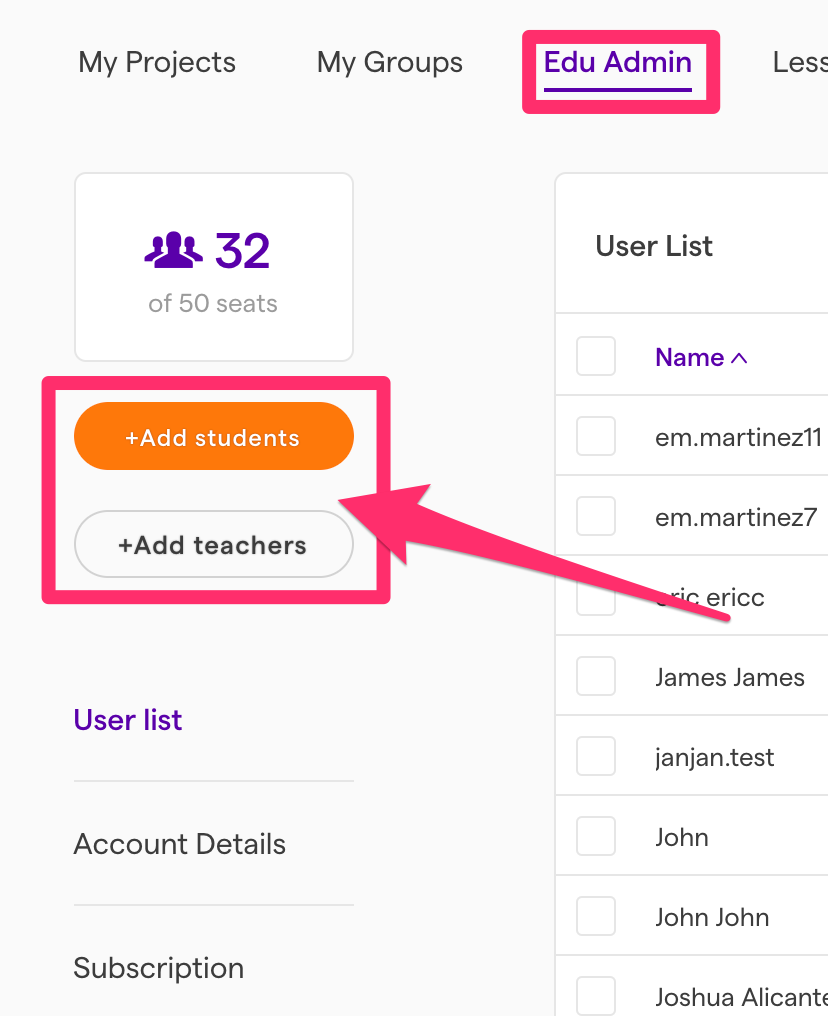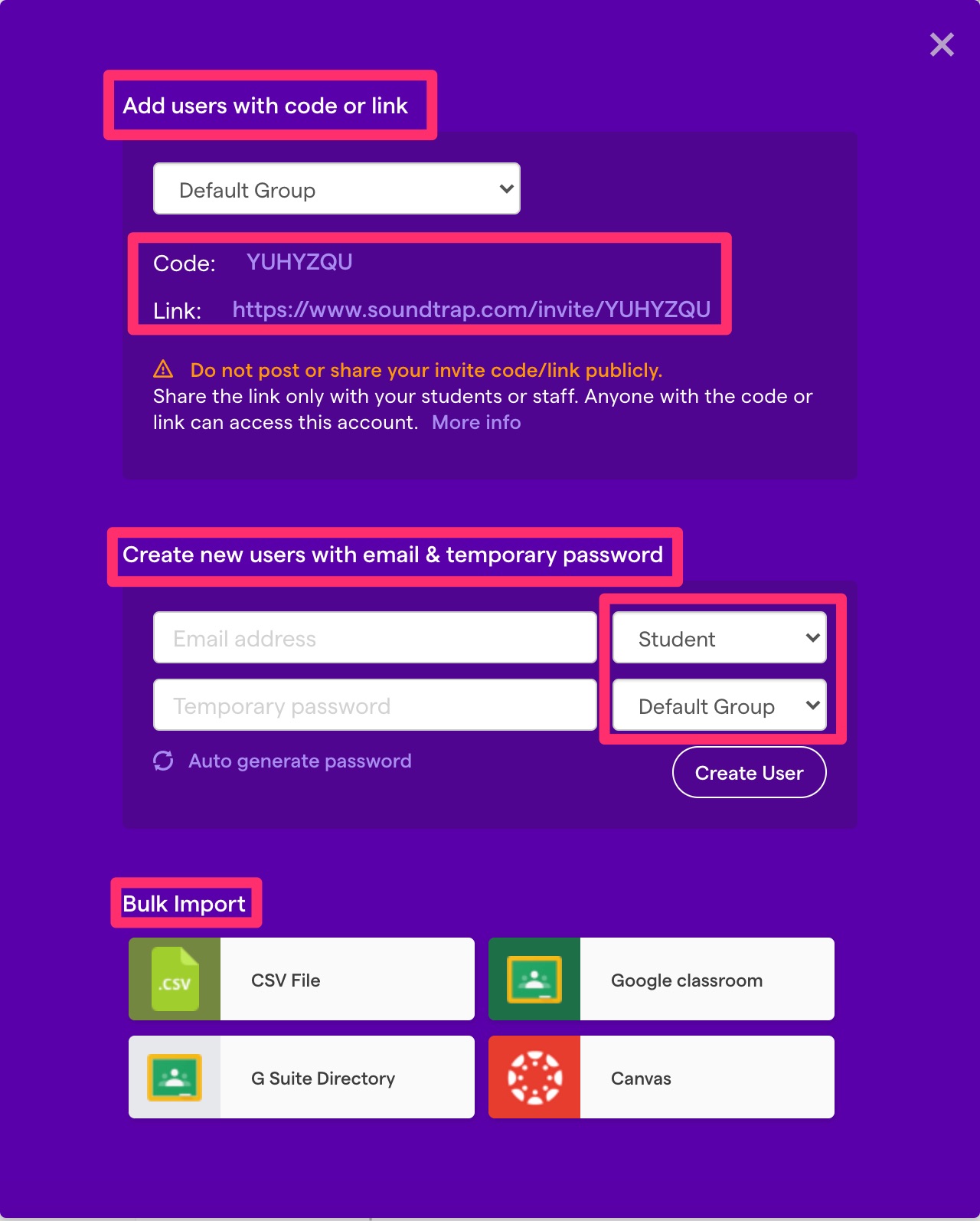 If you've chosen the option to import by code or a link you might need to change the "Role" of the user once the user has been imported.
To change the role from the default role (student) to teacher:
Go to "User list" (1).
(2.) Select the teacher(s), click "Edit Role..." in the purple menu that appears.
(3). In the pop-up dialog, change the role to "teacher" and click "Save changes"
(4). In the list of users, notice that the teacher's role has been changed.
That's it!
(1) EDU admin panel - User List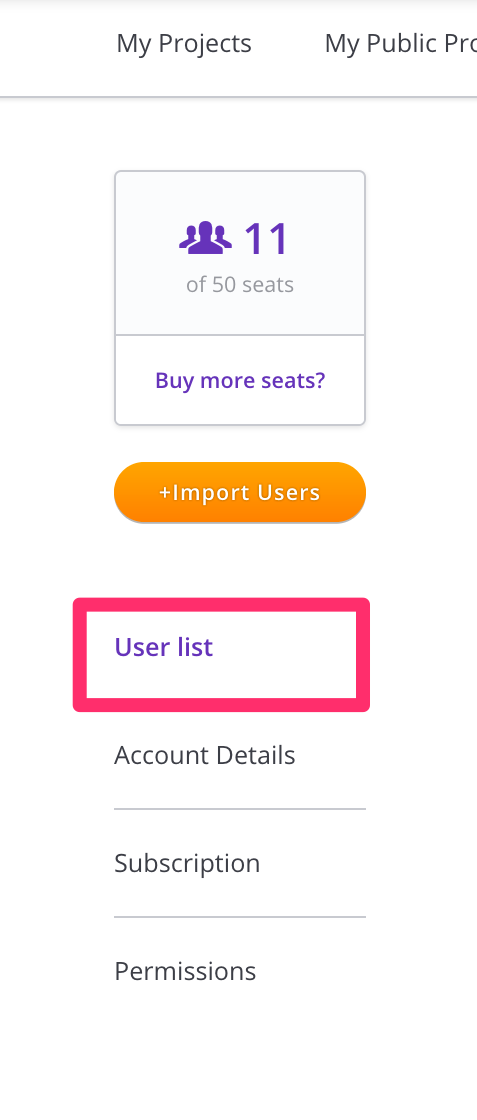 (2) User list - Check boxes - Edit Role... (first make sure you have selected the user in the list)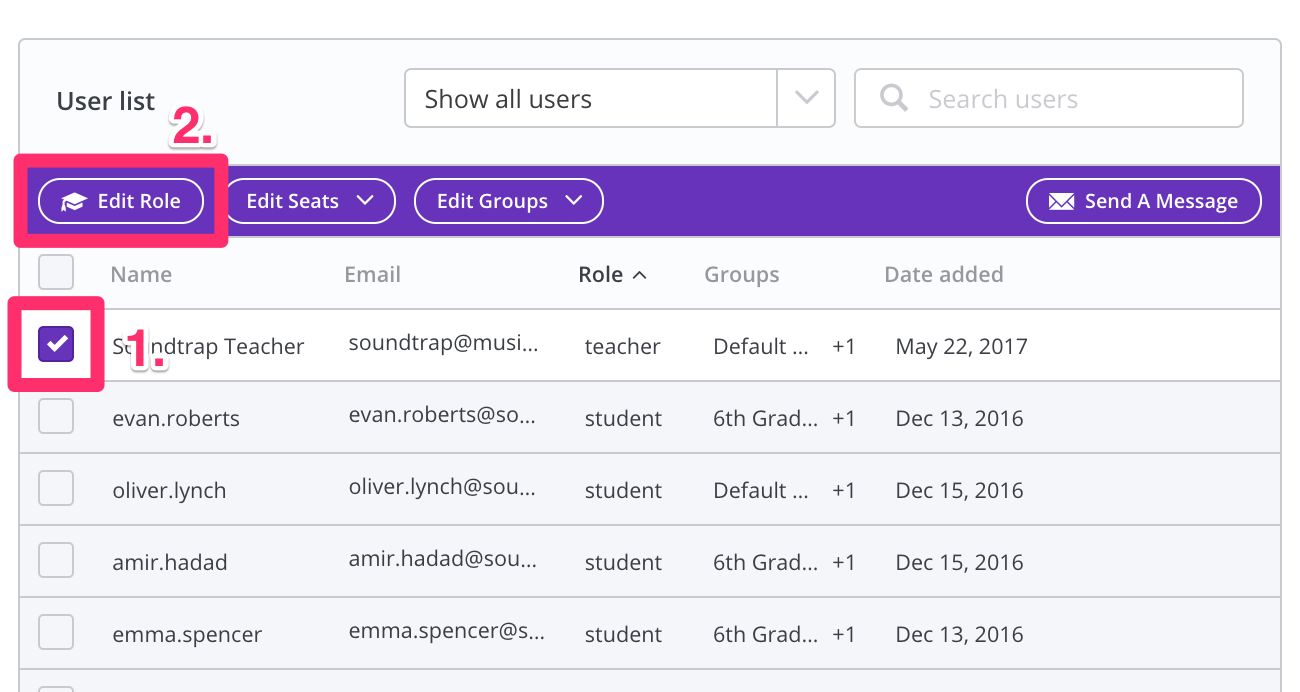 (3) Assign role to user dialog (select "teacher" from the dropdown menu, click "Save changes")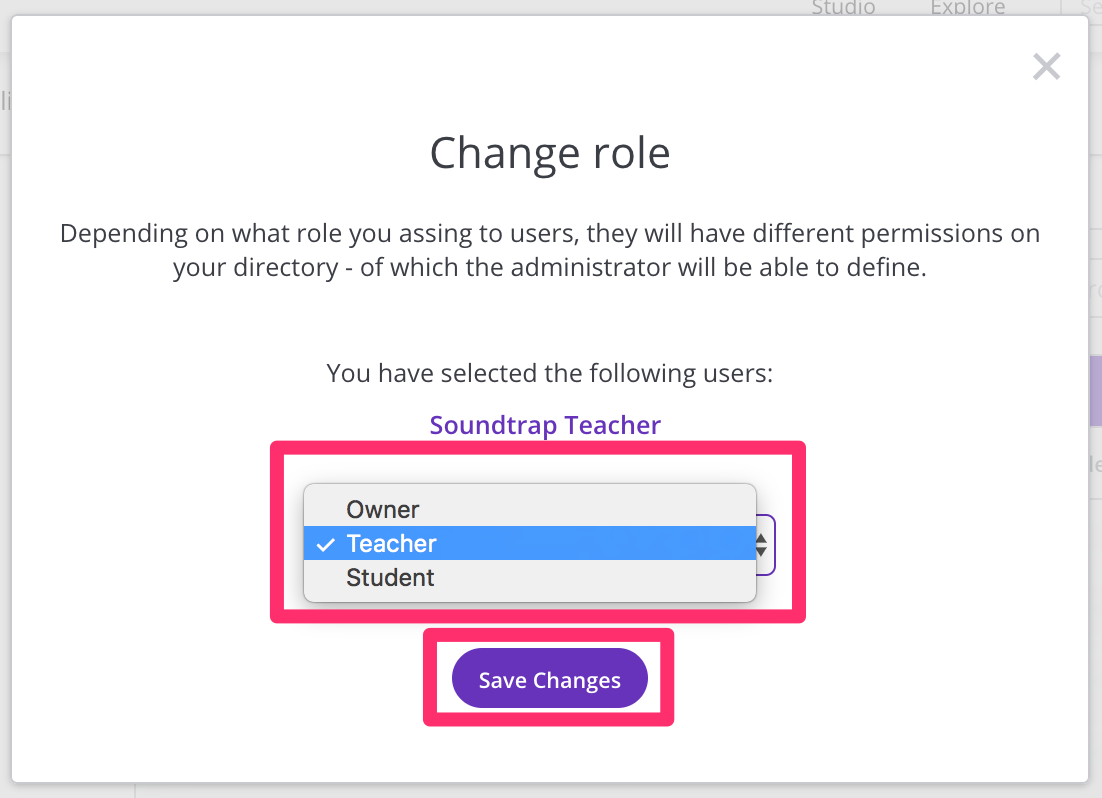 (4) The user's role has been changed to "teacher"!

Now the teacher(s) account(s) is up and running, and the teacher(s) will have access to
1. The admin panel
2. Create groups
3. Administrate users (Invite students, assign/unassign students)
4. Create assignments