As the owner of an EDU account you have the ability to customize the roles in Soundtrap. Here we'll show you how to do it!
1.) Go to the EDU admin tab on your profile page and click on Permissions (as shown on the picture below).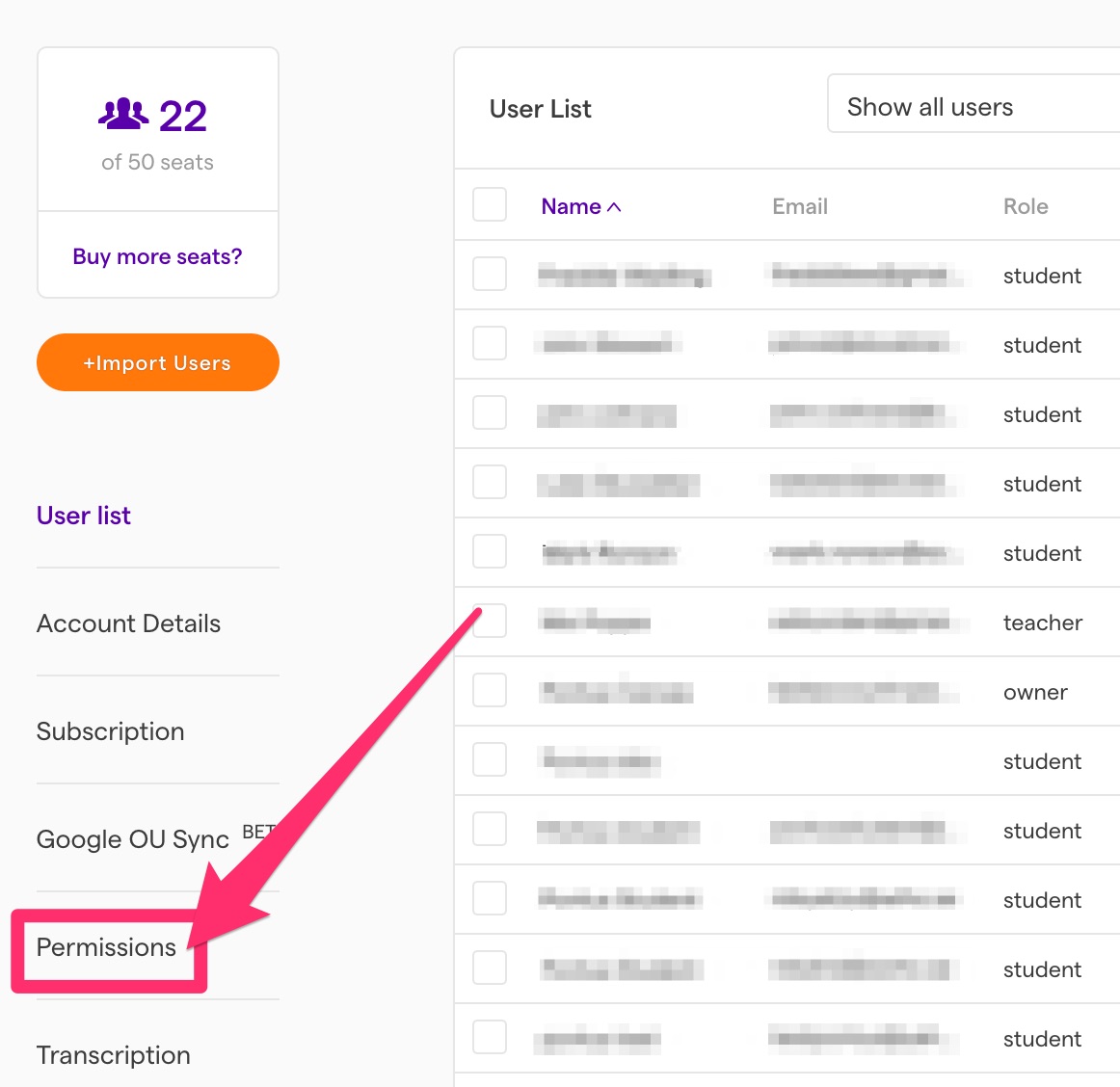 2.) Here you will be able to customize the permissions for the different roles on your account. To save the changes, just hit update in the bottom right corner. If you wish to know more about roles, click here.