In order to share a copy of your project with others, you need to meet the following criteria:
You own the project
You have the "EDU administer group" settings
There are no collaborators in it
If all met, you may now share a copy of your project. Here's how:
1. From the Projects tab, choose the project you want to share and click on the three dots on the right of the studio-button

2. Click on Share copy on the scroll-down menu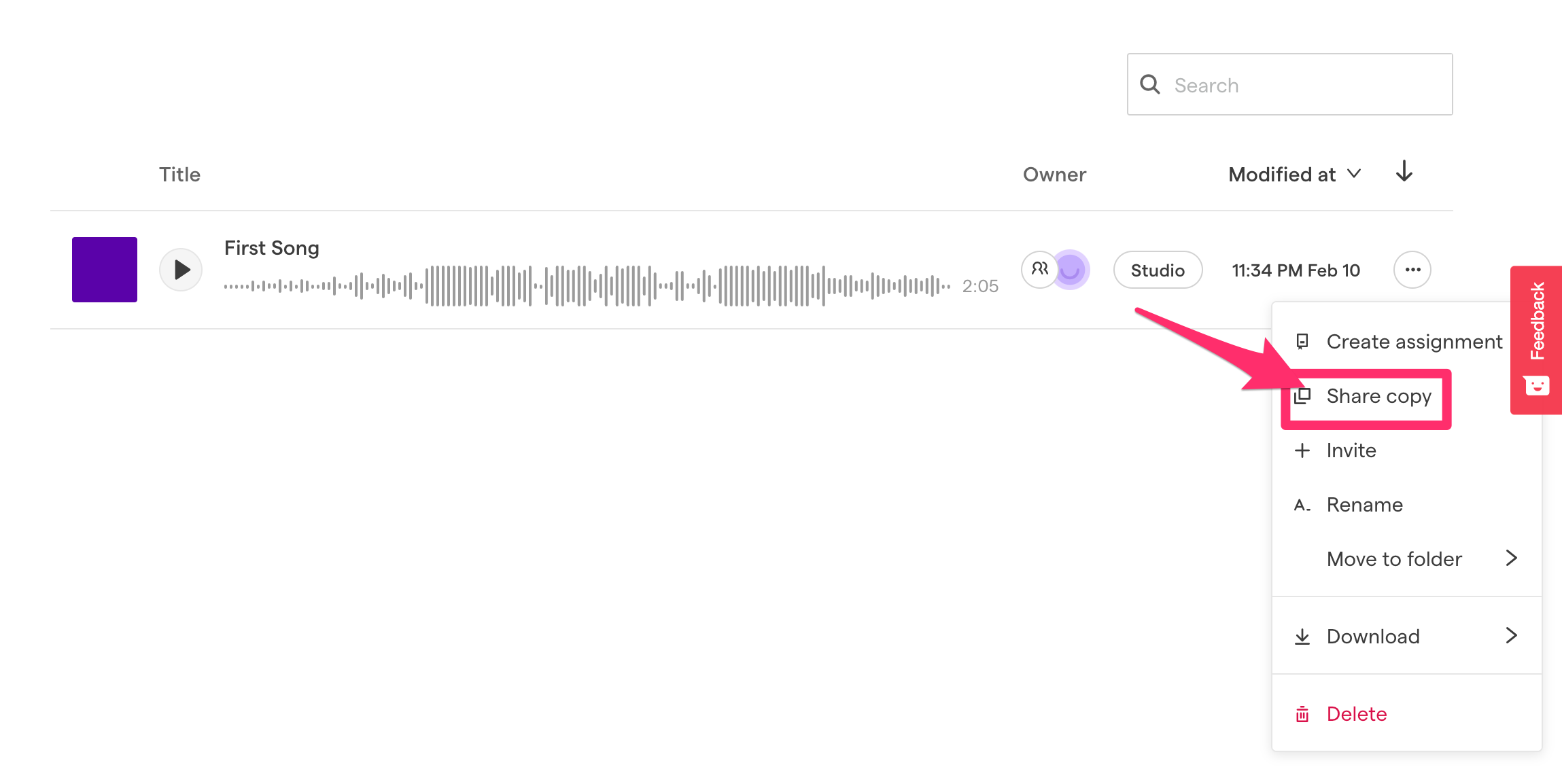 3. Once you agree to the following, click the box and select Create copy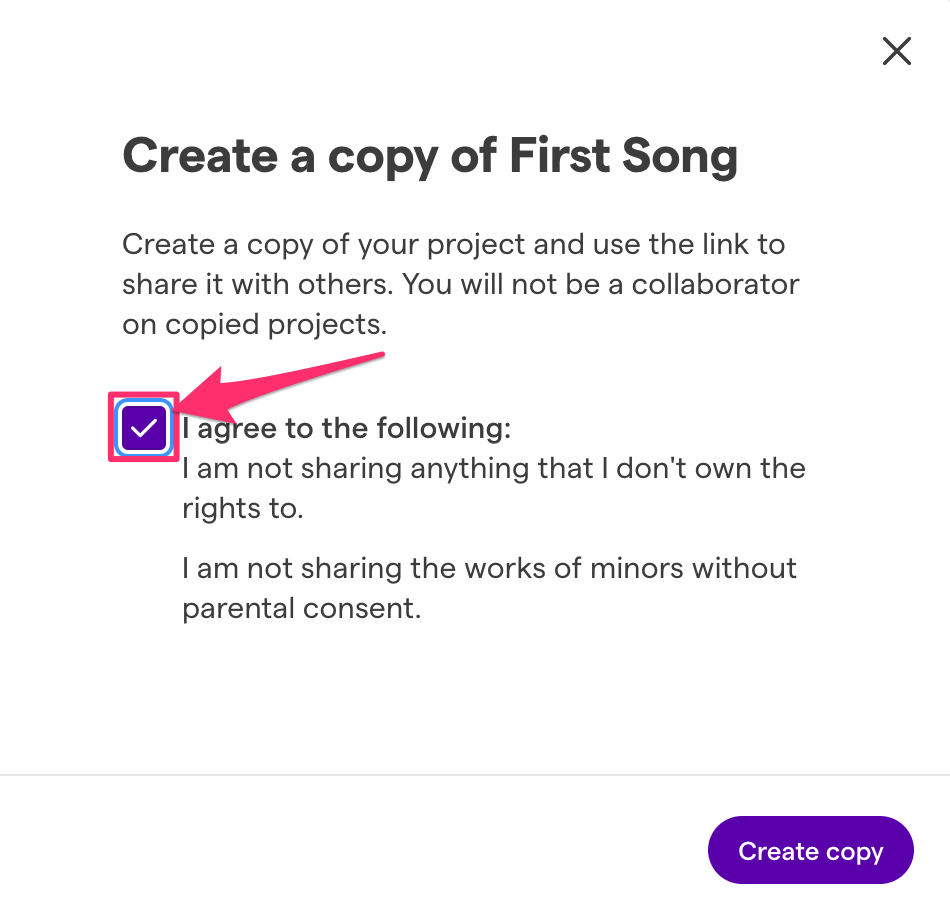 4. Then, you'll have the link to your shared project that you can copy and send to others.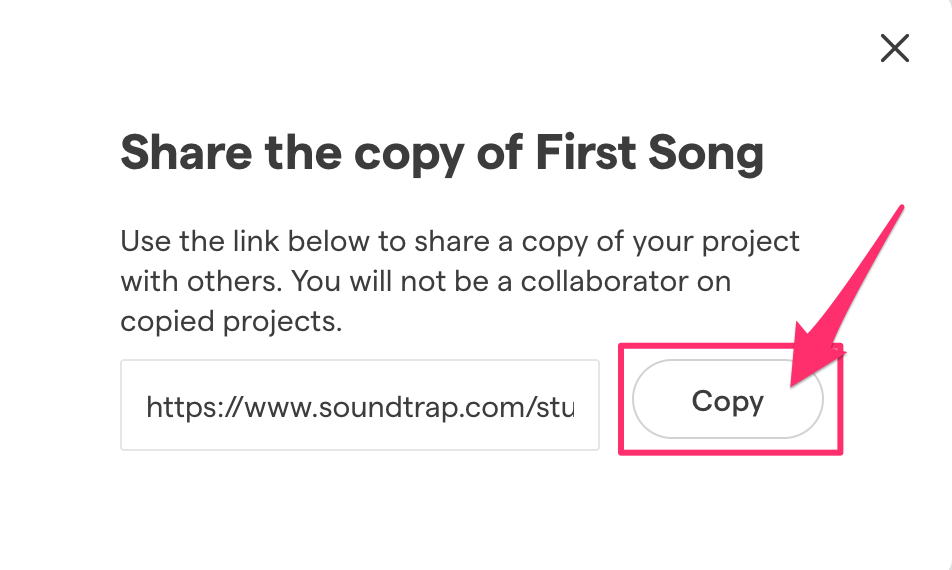 5. Once done, there will be a little grey text next to the title saying shareable copy and it'll create a new copy of that project.