To delete a user, please send an email to support and notify us about the email address(es) or username(s) of the user you would like deleted from your account.

NOTE: It's only possible to completely delete the user's account from Soundtrap (which includes all data and projects). Before requesting the user to be deleted, make sure to guide the user how to download their projects in order to keep the work they've created by following the instructions below:

From the studio, click "File", then "Export" and then choose "Export project to mp3 file".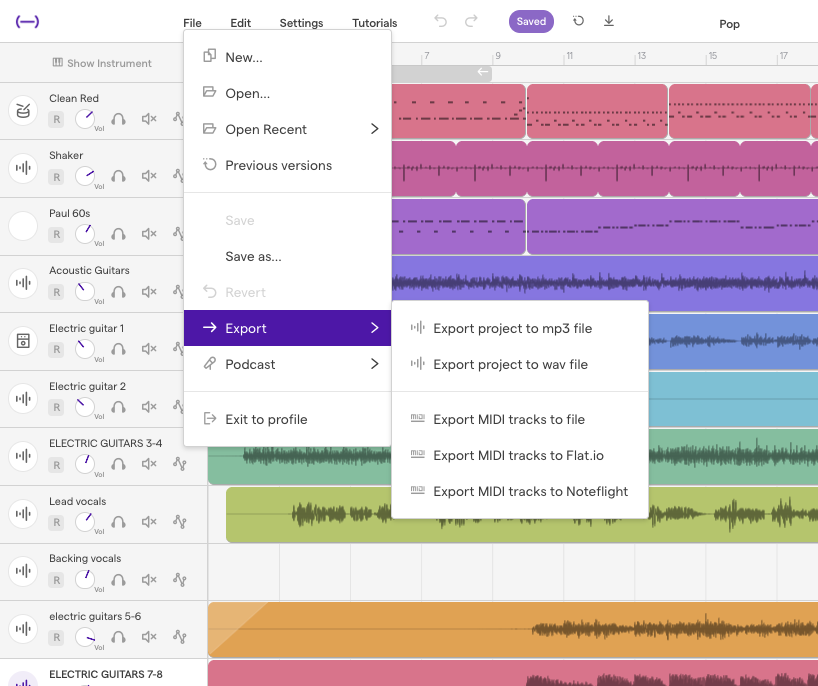 Additional information
If you wish to remove more than one user, please provide a list of email address or username of the users.
If you know that you will have this student again in your class in the future and want to temporarily reassign the students seat, please look at this article on "How to reassign seats between students

".