Review the end of term / end of year best practices article for more options related to user account cleanup. To delete a user, the owner of the EDU account must reach out to support to notify us and provide us with a list of email addresses or usernames. A teacher cannot request a user account deletion.
NOTE: Before requesting to delete the user, make sure to guide the user how to download their projects in order to keep the work they've created by following the instructions below.



From the studio, click "File", then "Export" and then choose "Export project to mp3 file".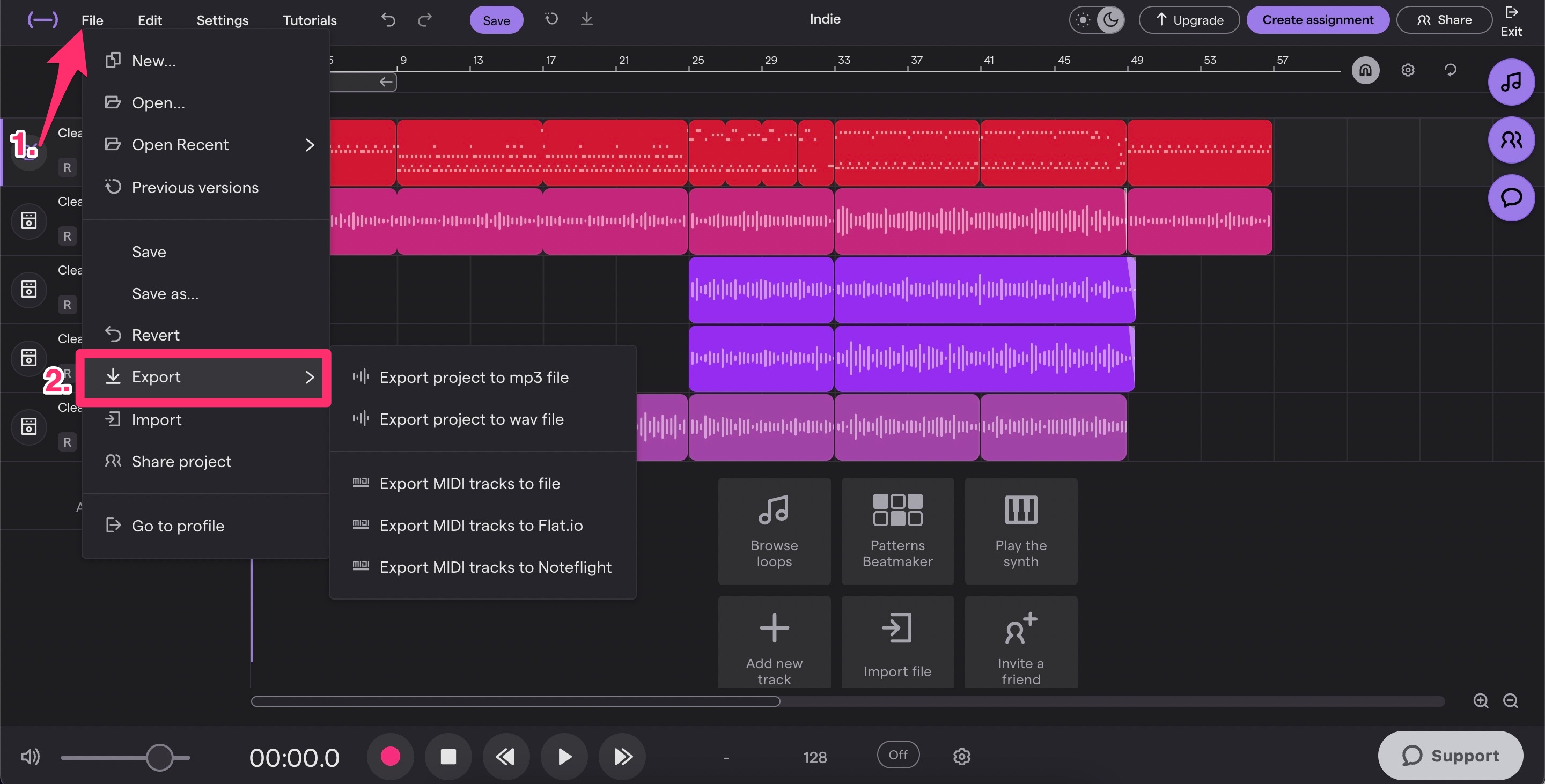 Additional information:
If you know that the student will need access to your Educational account in the future and want to temporarily unassign the students seat, please review article on "How to reassign seats between students

".