Say you teach a different set of students each trimester and you want to reassign the seats between the two sets of students. This is how to do it!
NOTE: If the new set of students is not already part of your Edu account, you'll need to import them.
Go to the Edu admin > click on +Import Users and choose which import method to use. If you're unsure, check out this article on Import Users.
Once imported, your new students will appear in the User List.
Now We'll show you how to reassign seats between the students!
Unassign seats:
1.) Go to the Edu Admin to see all the User list.
If you wish to filter the User list > click on Show all users to filter by
Group, Role, assigned/unassigned seat.


2.) select students > click on Edit Seats > Unassign Seats
(Note: If you're a teacher, make sure that you don't include yourself)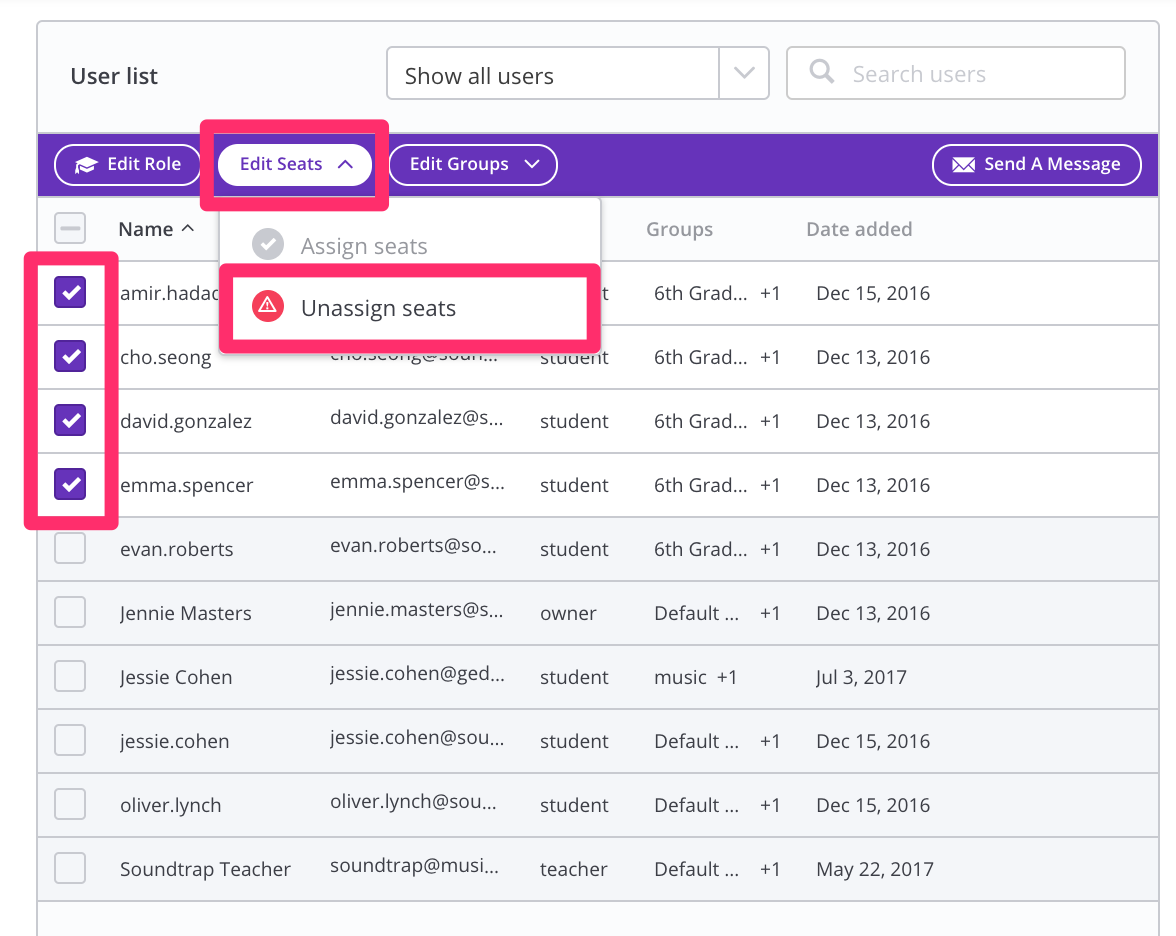 3.) Users without seats have a warning symbol visible.
(You can assign individual seats by clicking on the red triangle)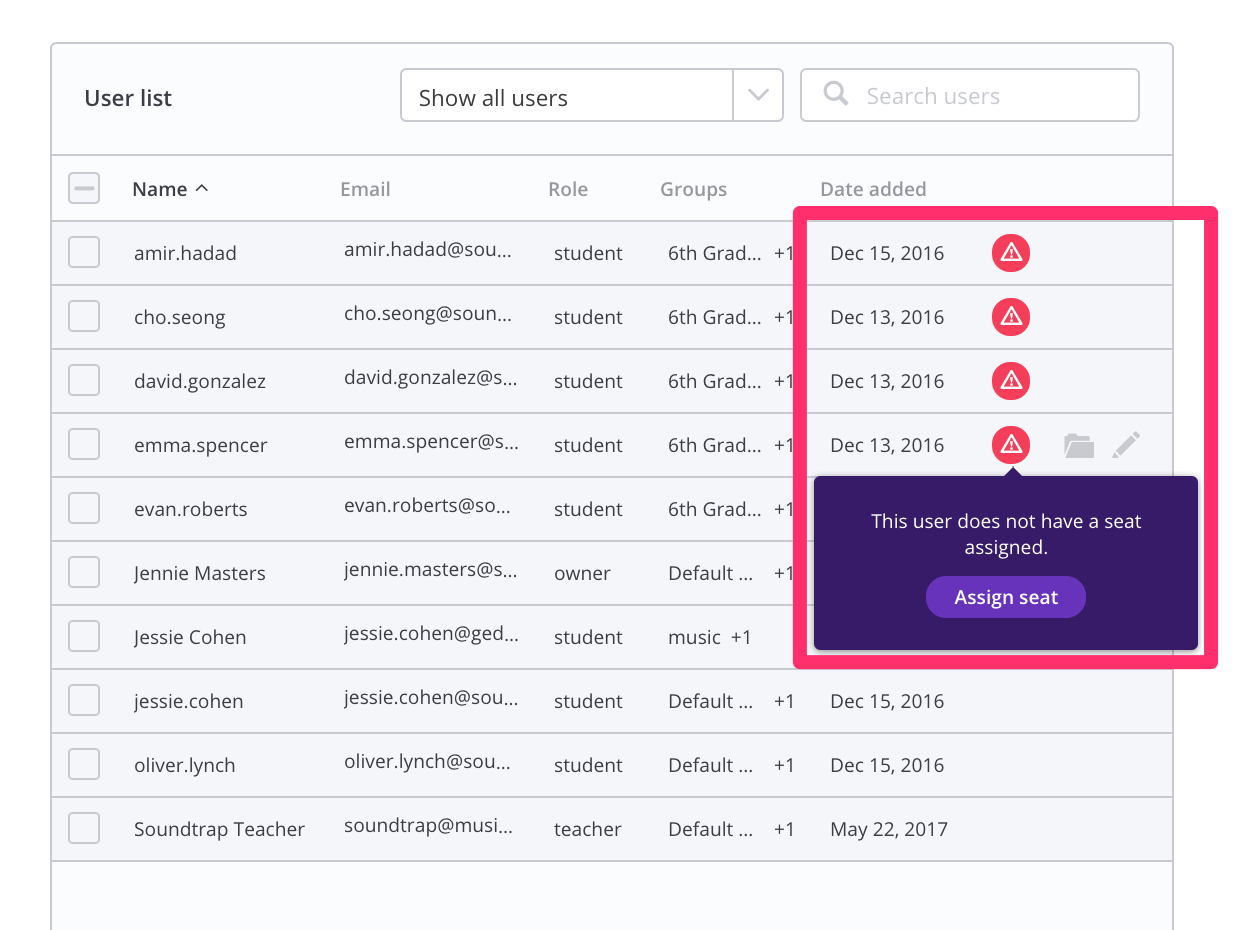 Assign seats:
4.) To assign seats, select students > click on Edit Seats > Assign seats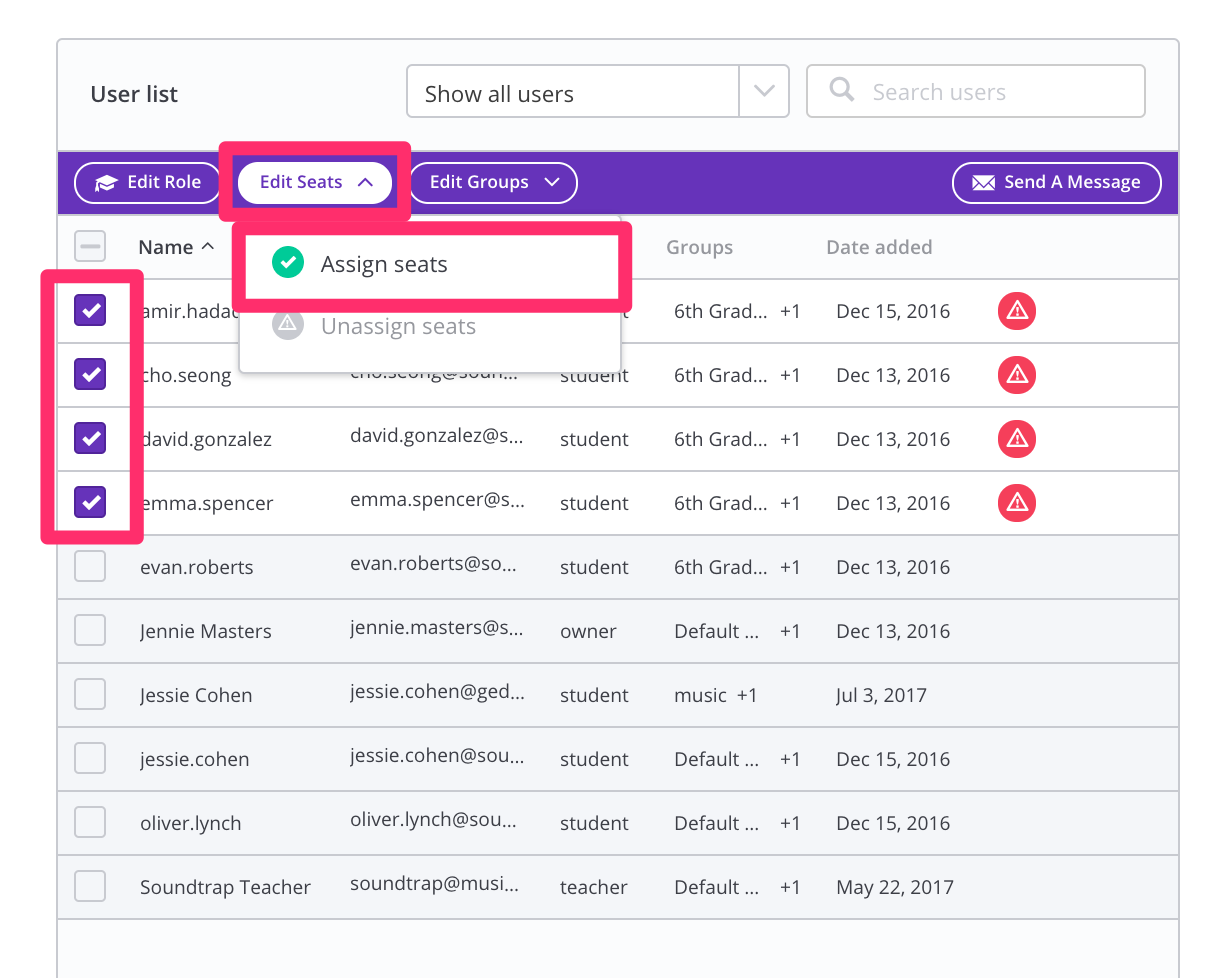 That's it! You've now reassigned the seats between students :)