In this article, we will review how to manage seats in the EDU. To ensure a successful experience in Soundtrap, active users must have an assigned seat within the EDU. Having an assigned seat allows users to log into their Soundtrap account, access the studio, and collaborate with their teacher and peers. Users without an assigned seat may not be able to log into their account and may not be able to collaborate with their teacher or peers.

At the end of the school year, it is best practice to free up seats by un-assigning seats from users who have graduated or who no longer need a seat. It is possible to unassign user accounts one by one or bulk unseat users via groups. Review the steps below to manage your EDU seats between active and inactive users.
How to unassign

seats:
1. Go to Users to access the user list.
Filter the User list > click on Show all users to choose other filter options:
Show only owners
Show only students
Show only teachers
Show Groups and select a specific group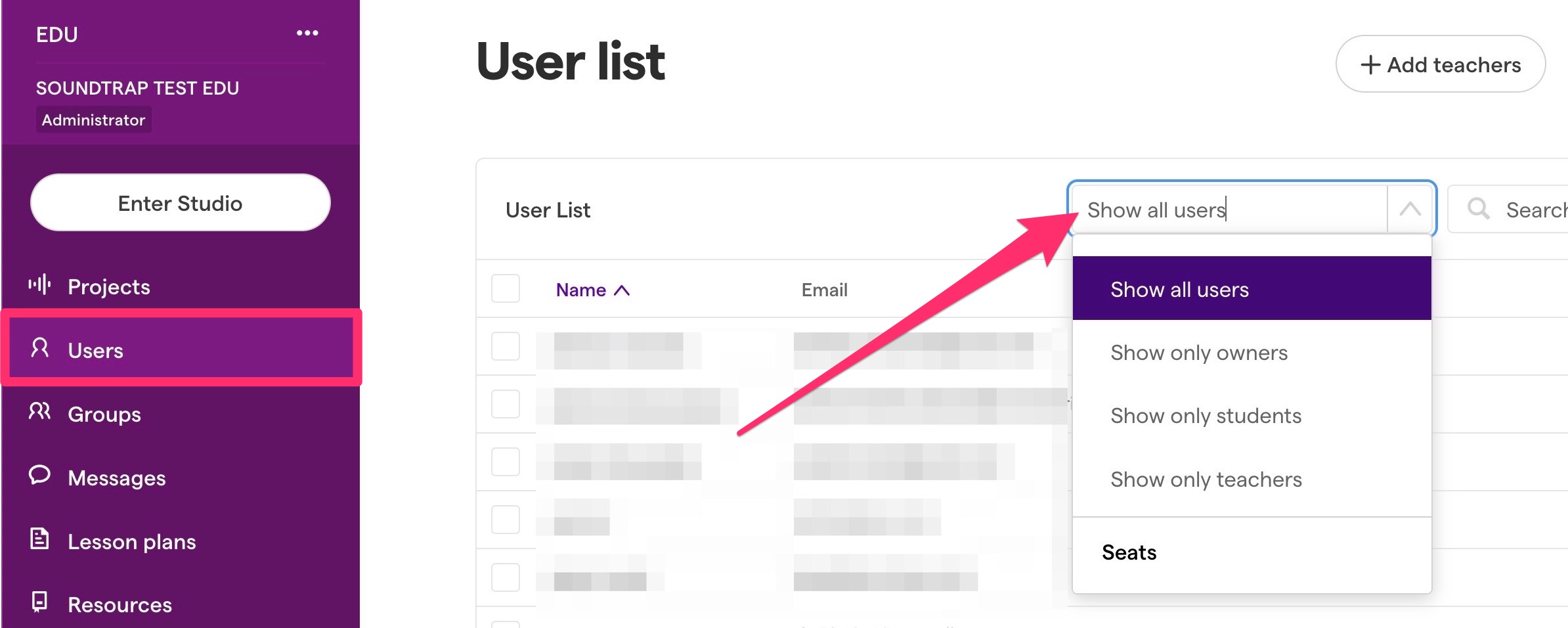 2. Click the checkbox next to the specific student(s).
To bulk unassign seats from a Soundtrap group, click the checkbox next to "Name" and all accounts in the group will be selected.
Note: If you're a teacher in the group, make sure that you don't include yourself.
Finish by clicking Edit Seats > click Unassign Seats and the accounts will no longer have a Soundtrap seat. Accounts that are unassigned will now be automatically logged out from any ongoing Soundtrap session.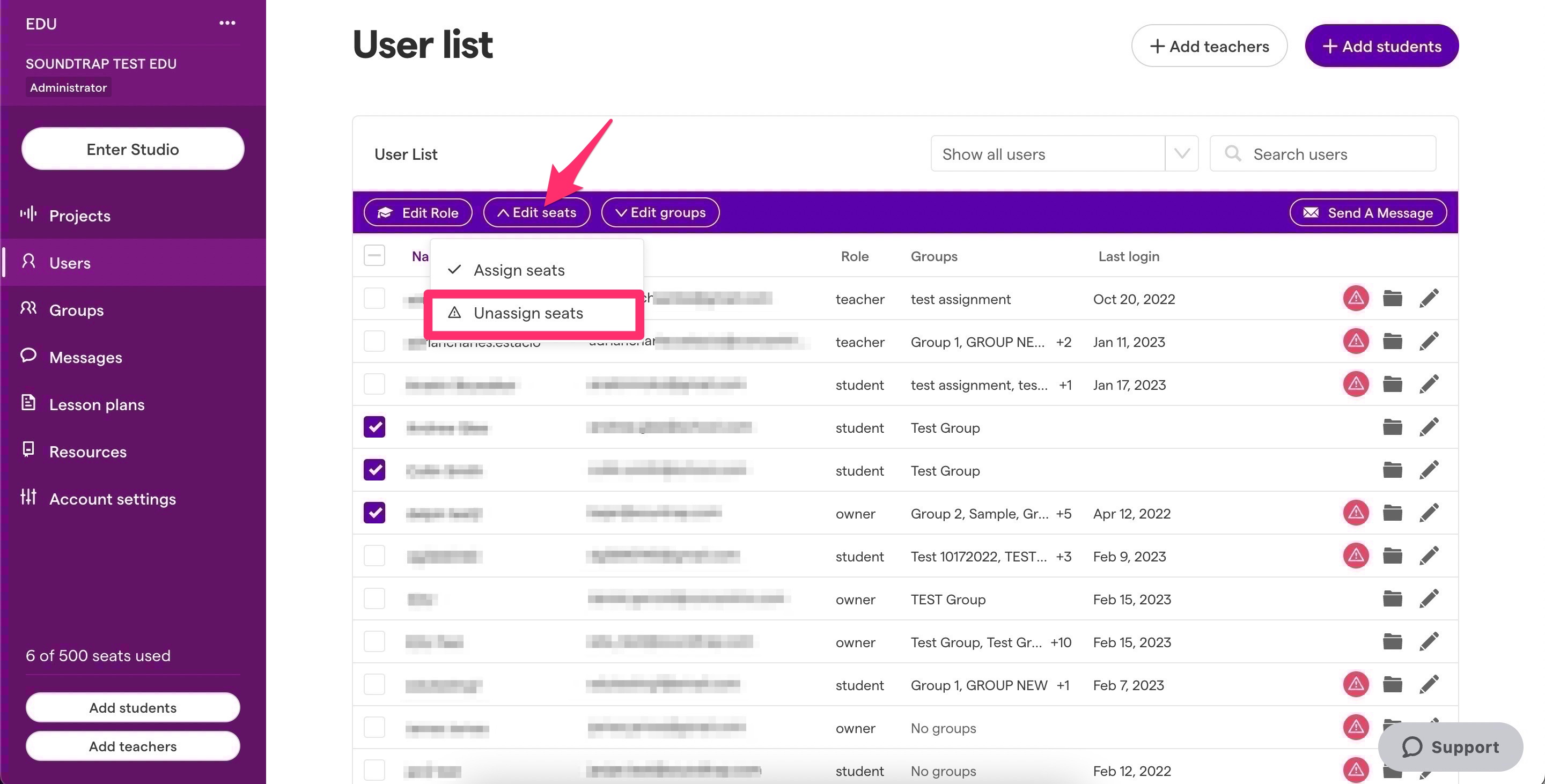 Users without seats have a warning symbol visible:

How to assign seats:
To assign seats, you can:
1. Select students > click on Edit Seats > Assign seats.
2. Assign individual seats by clicking on the red triangle.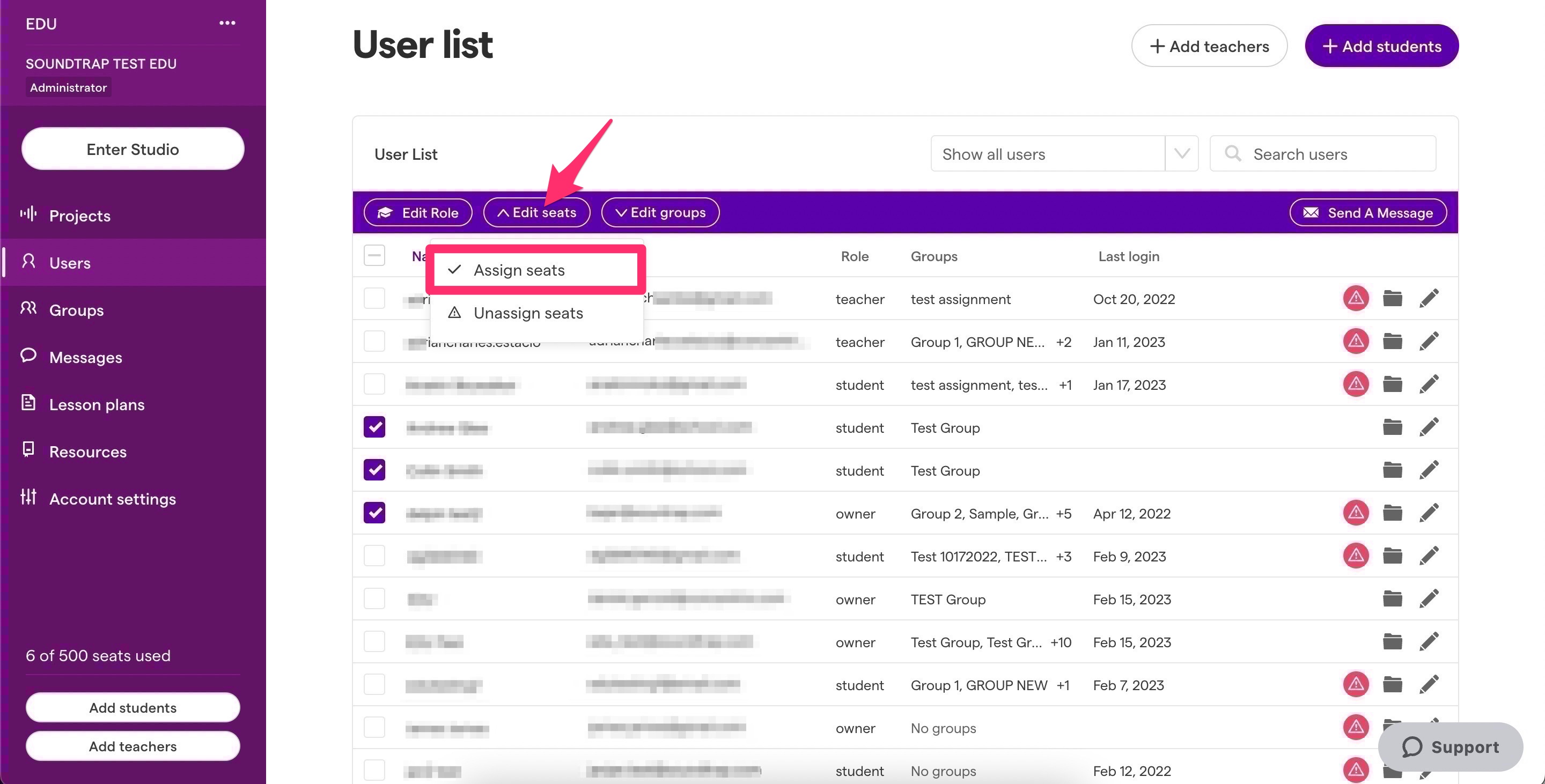 NOTE:
If the error message below appears when you're trying to reassign seats between your students, it means that you currently don't have enough Soundtrap seats available. Please unassign some seats first. Once you have enough seats available, you will be able to assign seats to your students again
.



Check out our end of term / end of year best practices article for additional seat management recommendations.