This message shows up when any or all of the track volume levels (drums, guitars or even the metronome) are clipping and are beyond the normal level, meaning it's too loud. This feature is in place to make sure that there are no distortions in the audio.
You can work around this by looking for the track that's exceedingly loud and lowering the volume one by one until the message ceases to appear.
You can also lower the volume of all the tracks for safe measure. If you find it too soft, turn it back up by adjusting these any of these:
The volume level of your computer
The volume level of your headphones
The master volume (located in the lower left part of the studio view)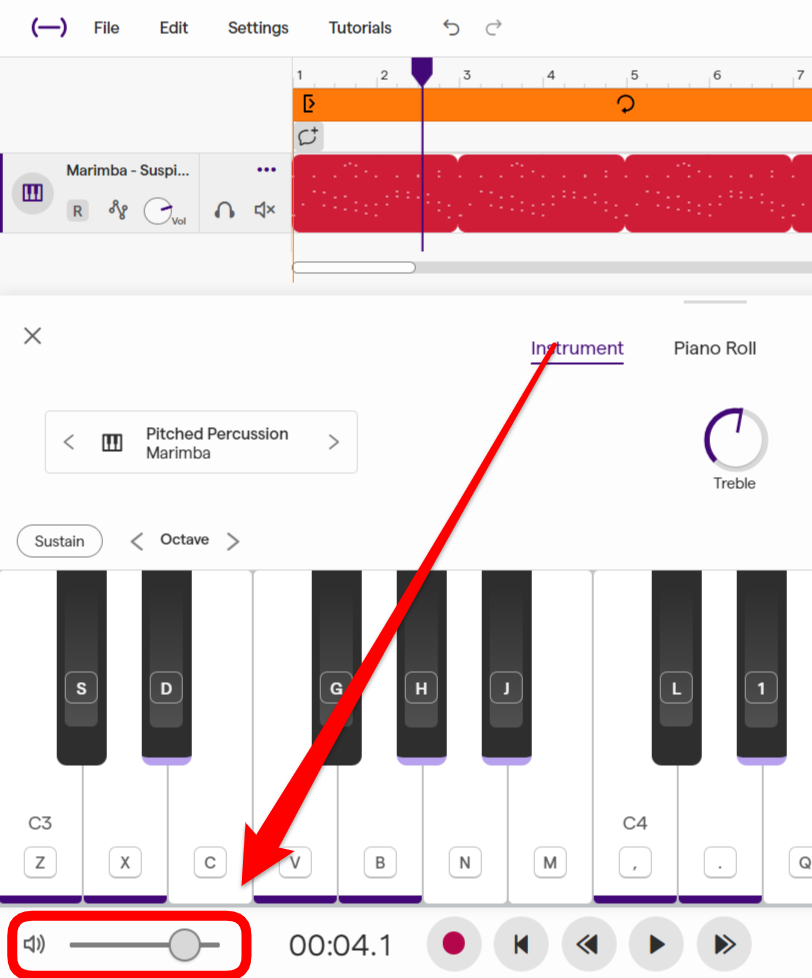 Master volume
Don't worry, when you click the "Save" button, Soundtrap will automatically master your project to a volume level that's loud enough without distortions in your final mix.