Visual EQ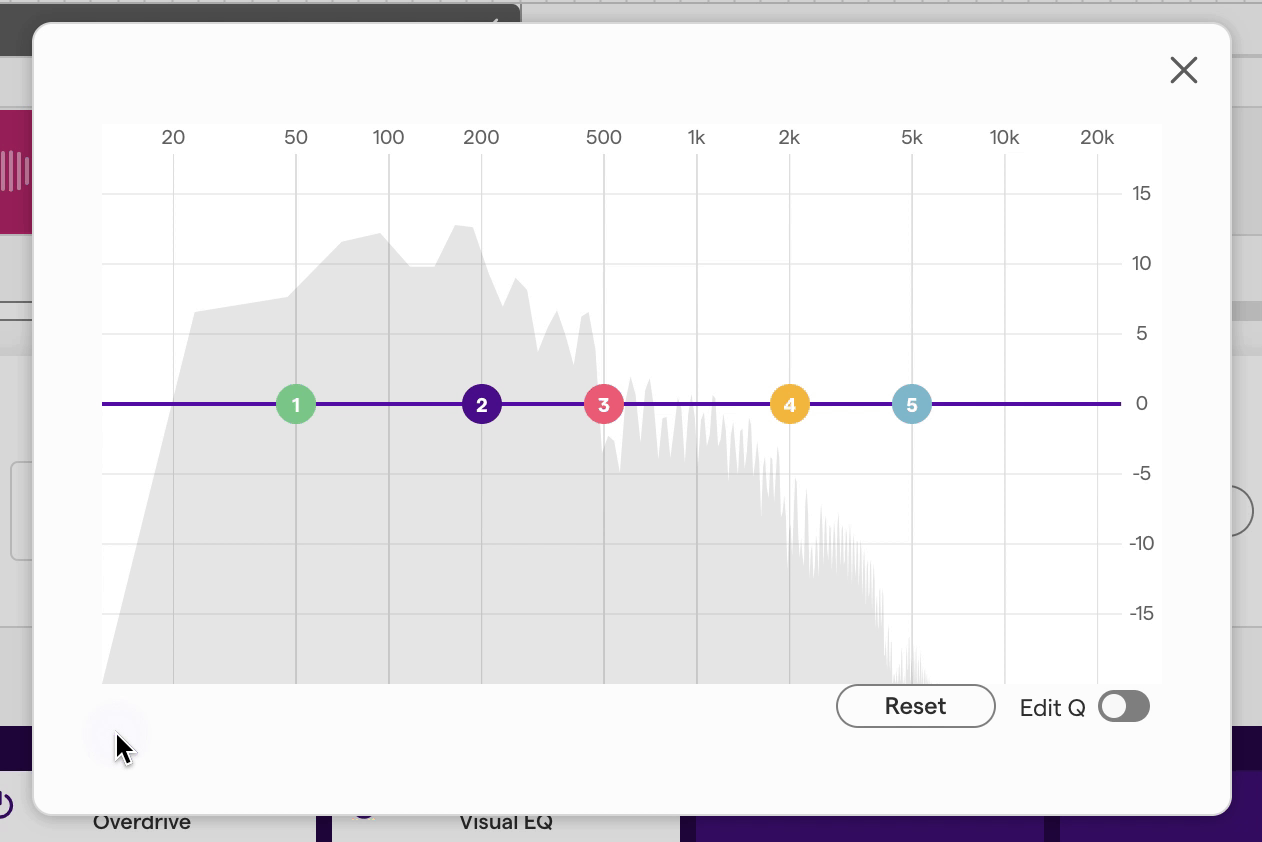 A graphic EQ with 5 band controls. Great way to make detailed edits to your music.
5-band controls: Used to cut frequencies across different ranges.
Frequency: Displays the frequency area you're boosting or cutting.
Gain: How much is boosted or cut.
Edit Q: Enable control of the EQ curve.
Q: Displays the shape of the EQ curve.
Reset: Resets all EQ settings.
What's good?
Clean up your audio
Create space and depth in your mix
Emphasize sections of your music
Boost your guitars, vocals, bass, etc.
Simulate a telephone effect