Creating an assignment in Soundtrap is simple!
Go to your profile page (or click My Projects), then:
(1.) Click on the project to reveal actions and click on create assignment.

(2.) You will now get this box with information.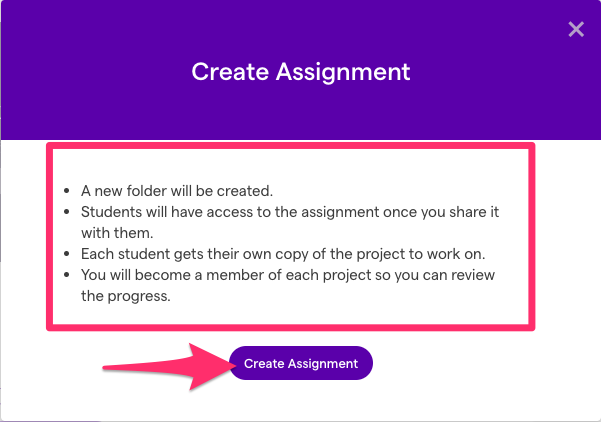 "A new folder will be created."
Students will have access to the assignment once you share it with them."
Each student gets their own copy of the project to work on."
You will become a member of each project so you can review the progress."
(3.) Now a folder has been created for your assignment.
Press "share assignment"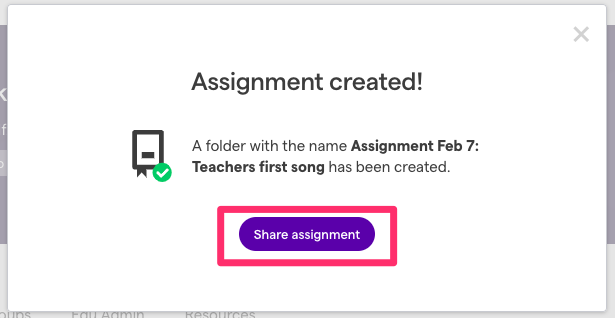 (4.) Choose how you want to send out the assignment. You can either choose a connected LMS or share a link. (For this example we will show you how to share a link. To create an assignment with Google Classroom click HERE.)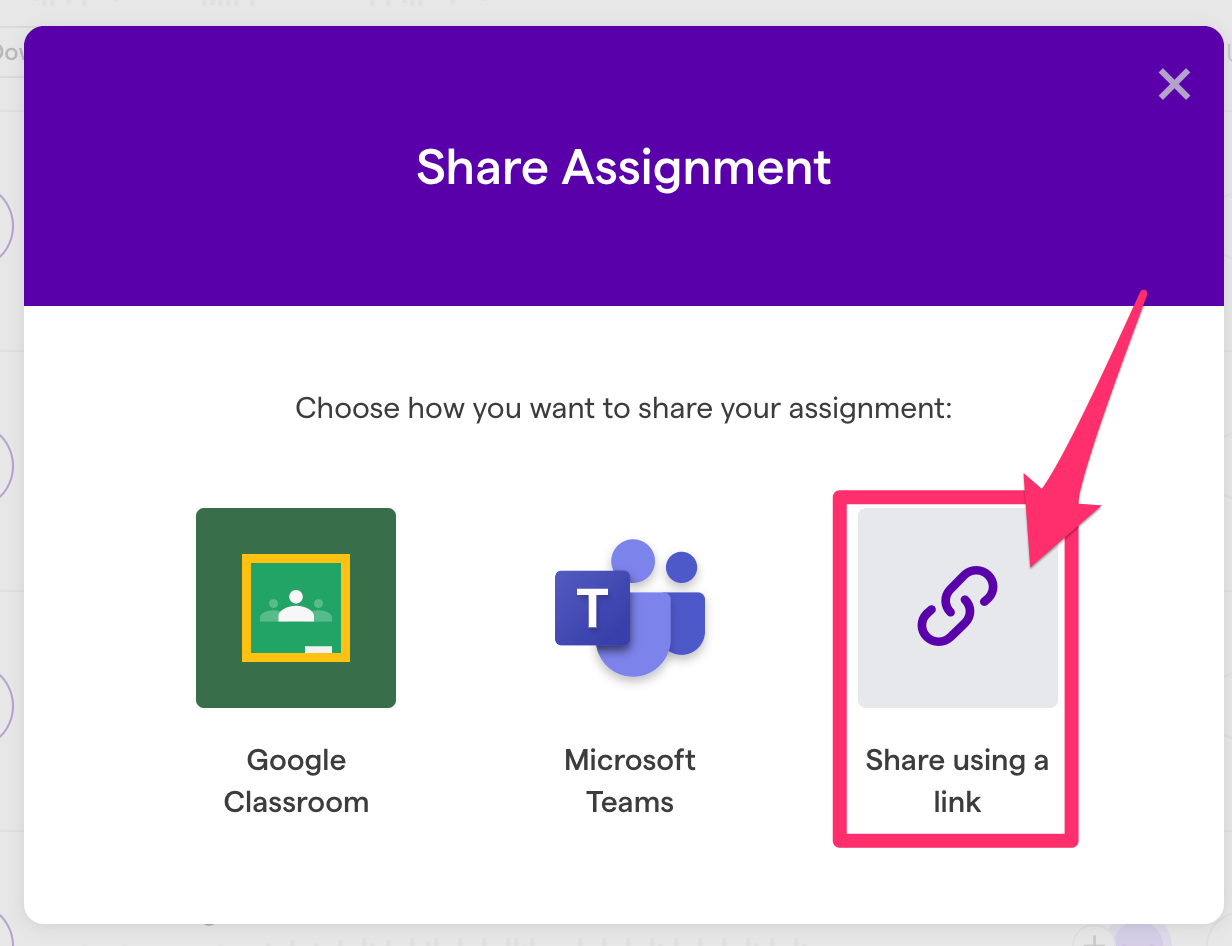 (4.) Copy the link in the box and send it to your students through whatever you use to communicate with them.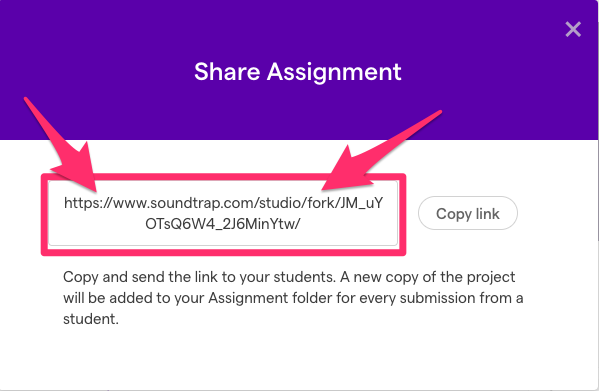 (5.) Scroll down on your profile page (My Projects) to find the folder for the assignment you just created.
Here you will see all of the students copies of the project and be able to go in and see their progress!