Creating an assignment in Soundtrap is simple! You can either create an assignment from your Projects tab or from within the Studio. To learn more, please follow the instructions below:


1a.) Click on Create Assignment in your Projects tab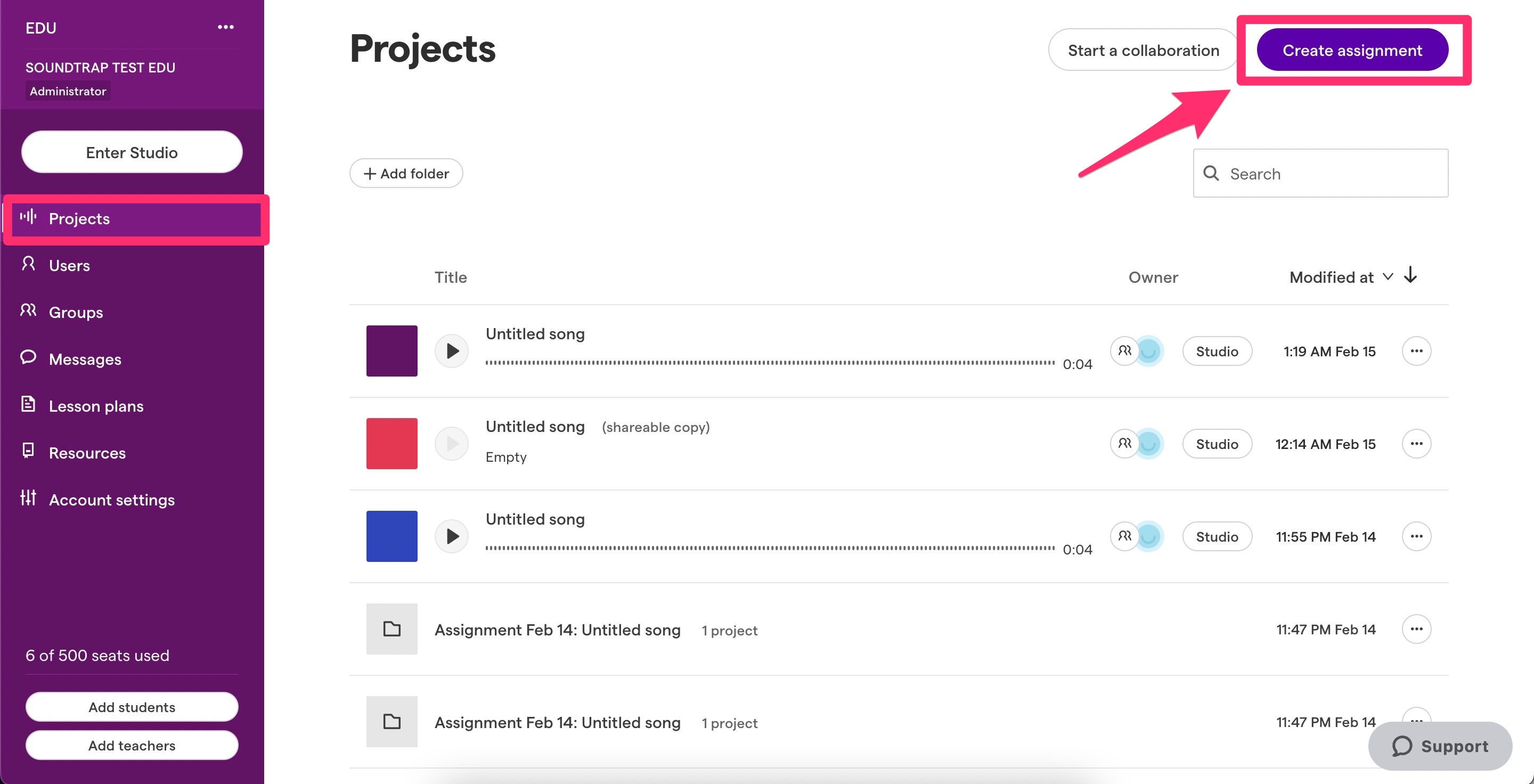 b.) Click on Create Assignment directly within the Studio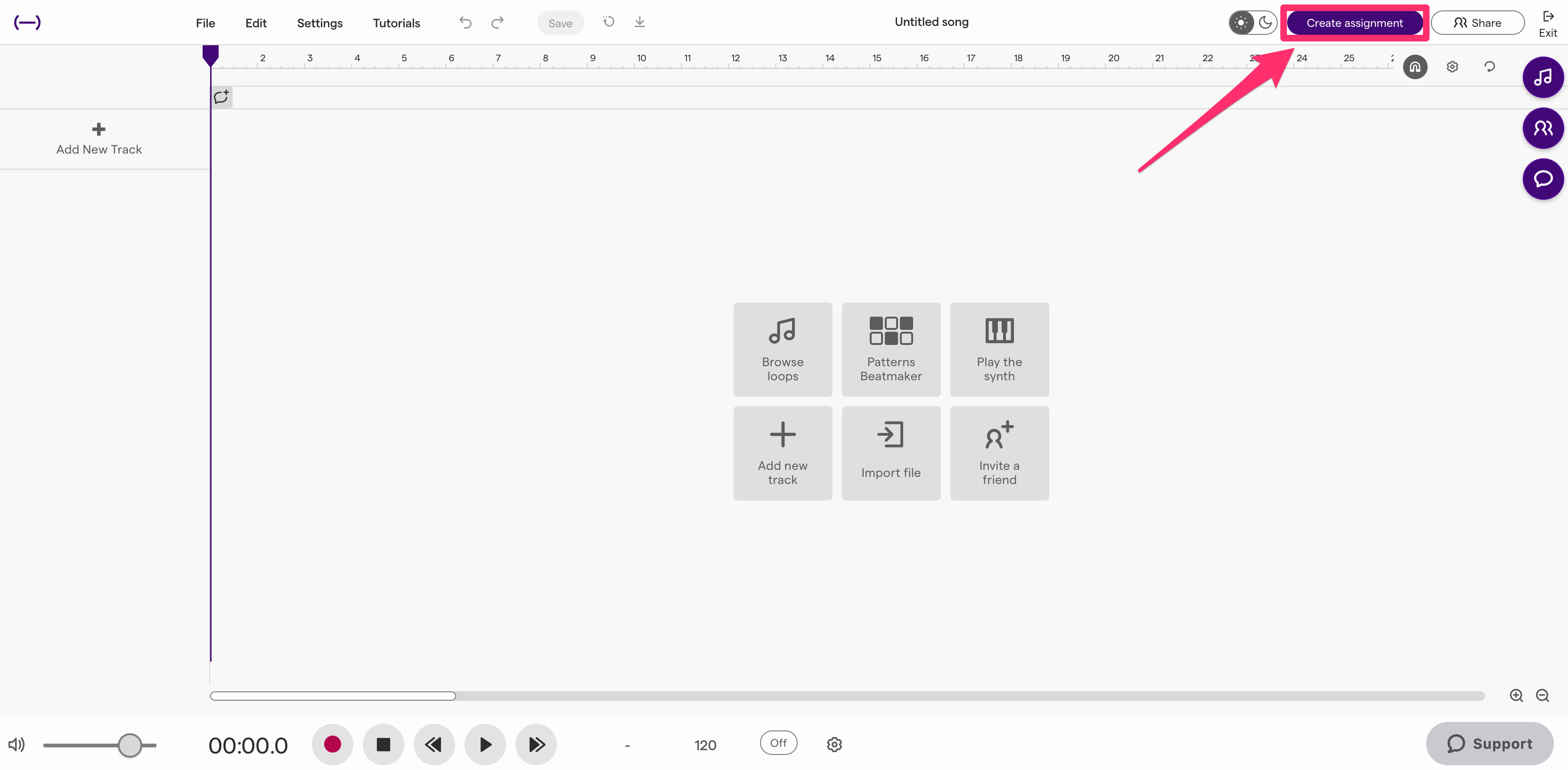 2a.) If you created your assignment from the Projects tab, you'll get the option to either create a new assignment or base the assignment on an existing project. When you've chosen one of the two options, click on Create assignment.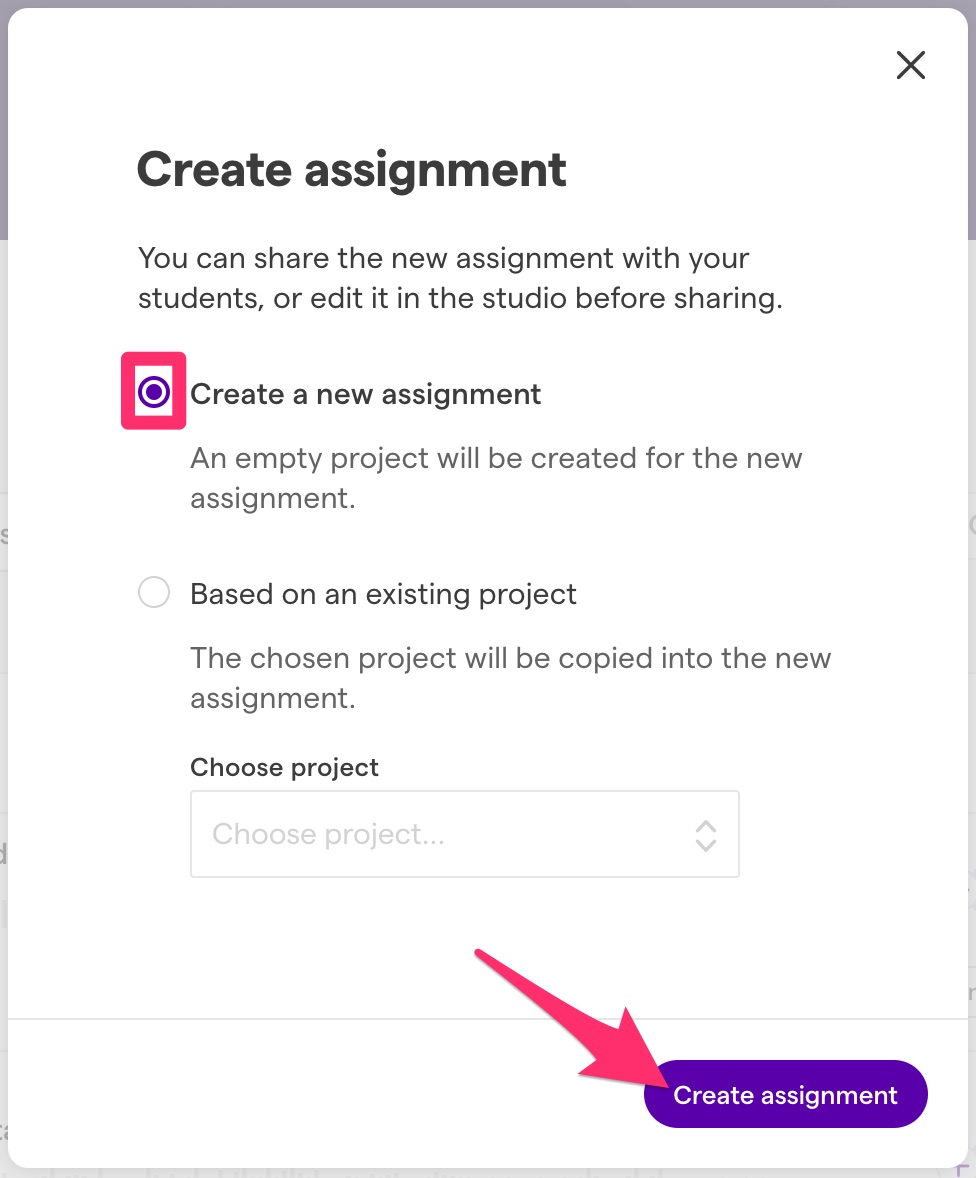 b.) If you created your assignment from within the Studio, you'll get the option to create and view assignment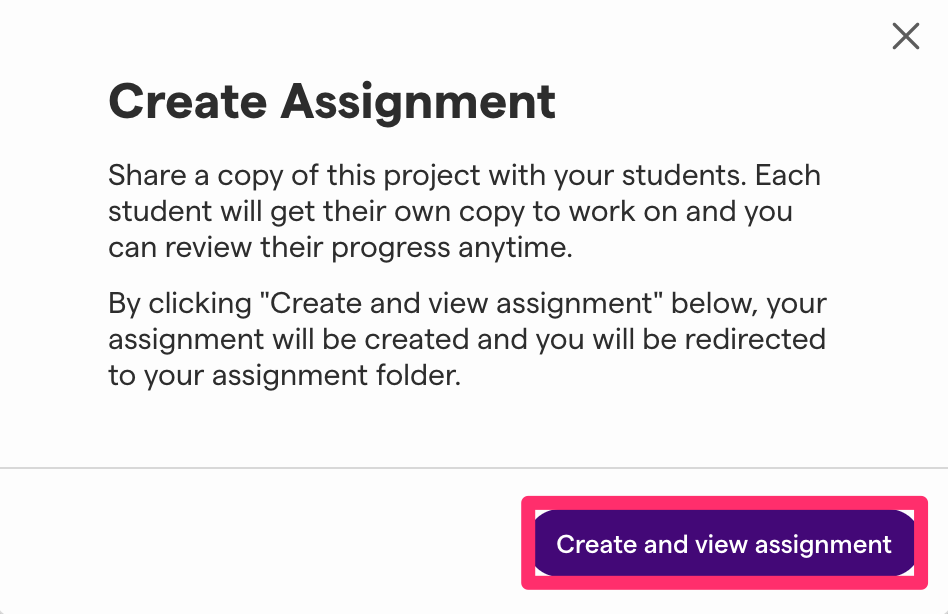 3.) The assignment has been created! A folder with the name and today's date has now been added to the list of your projects and your students' work will be added to this folder once they've opened and saved the assignment. Click Share to share the assignment with your students.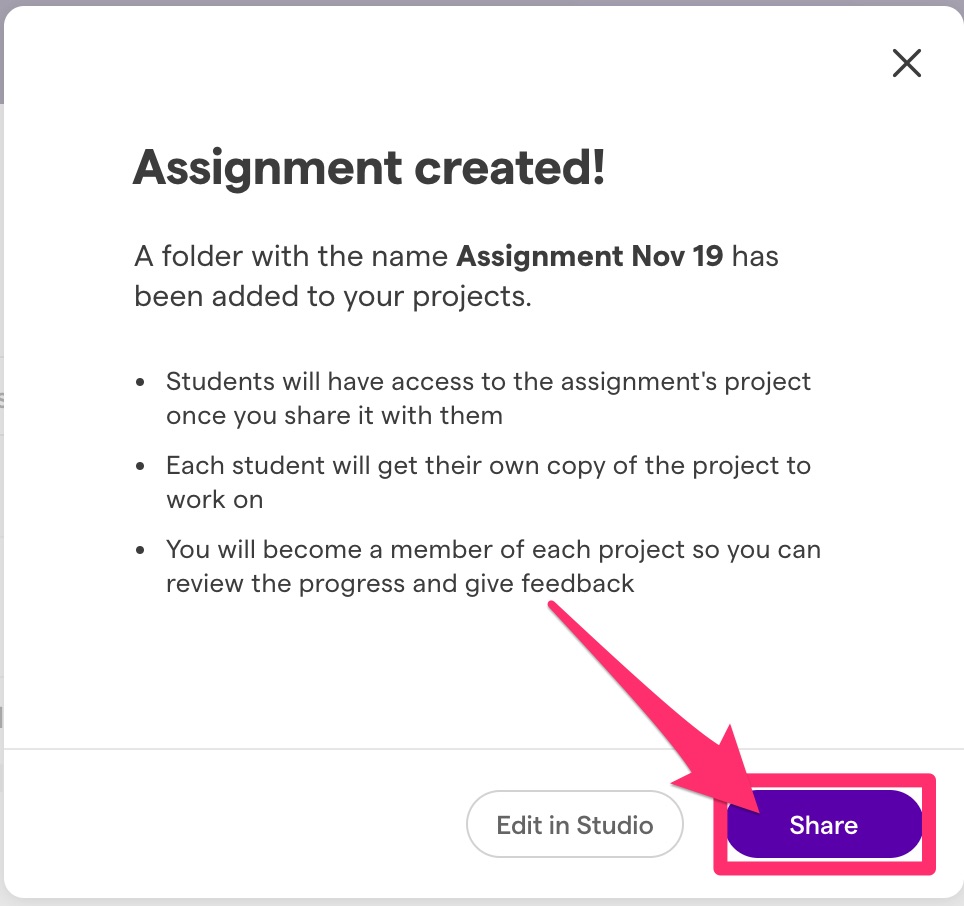 (If you wish to edit the project before sharing it, you can click on Edit in Studio)
4.) Choose how you want to share the assignment
(Here are guides on how to share using Google Classroom or Microsoft Teams)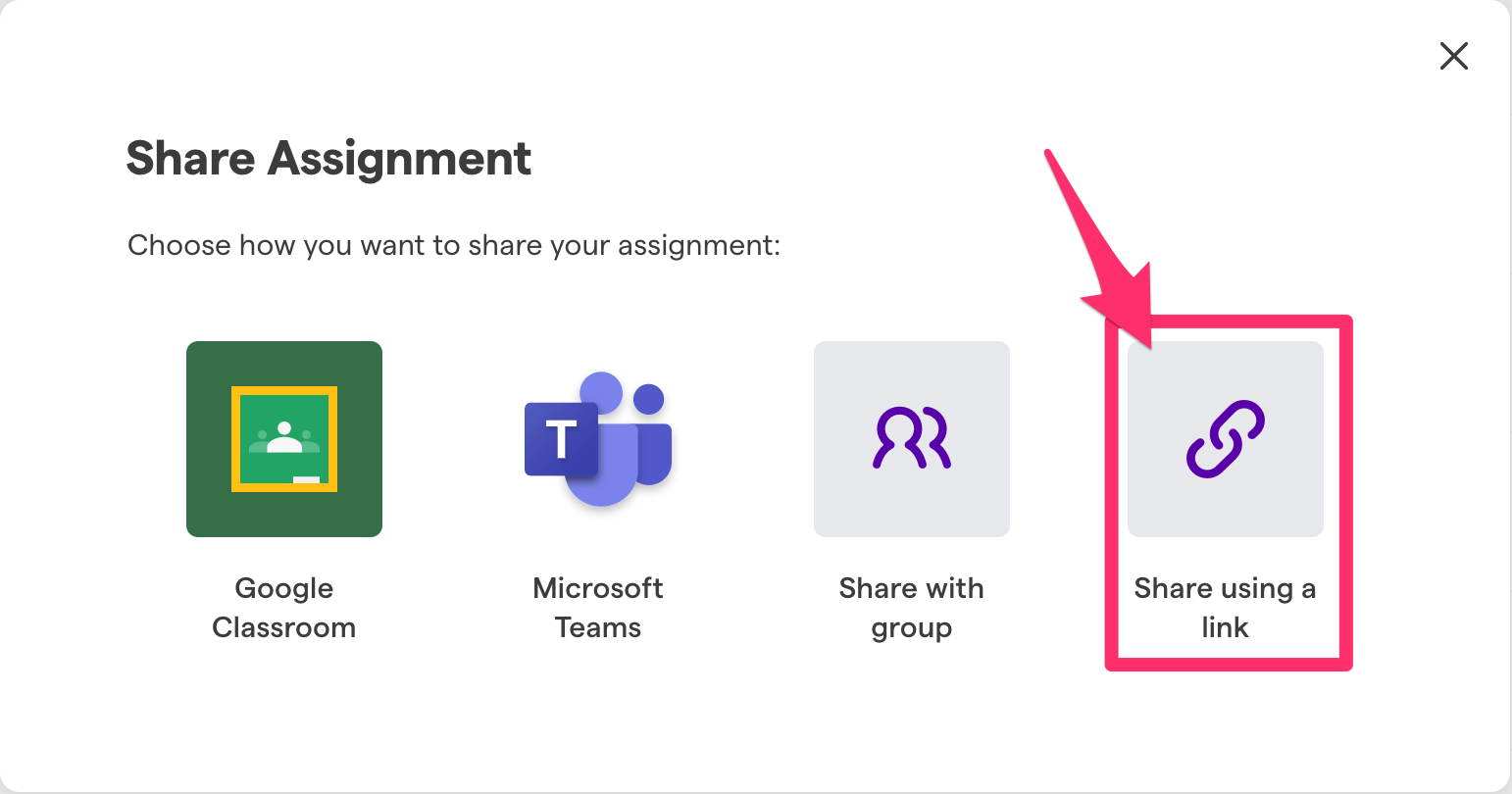 5.) Copy the link in the box and share it with your students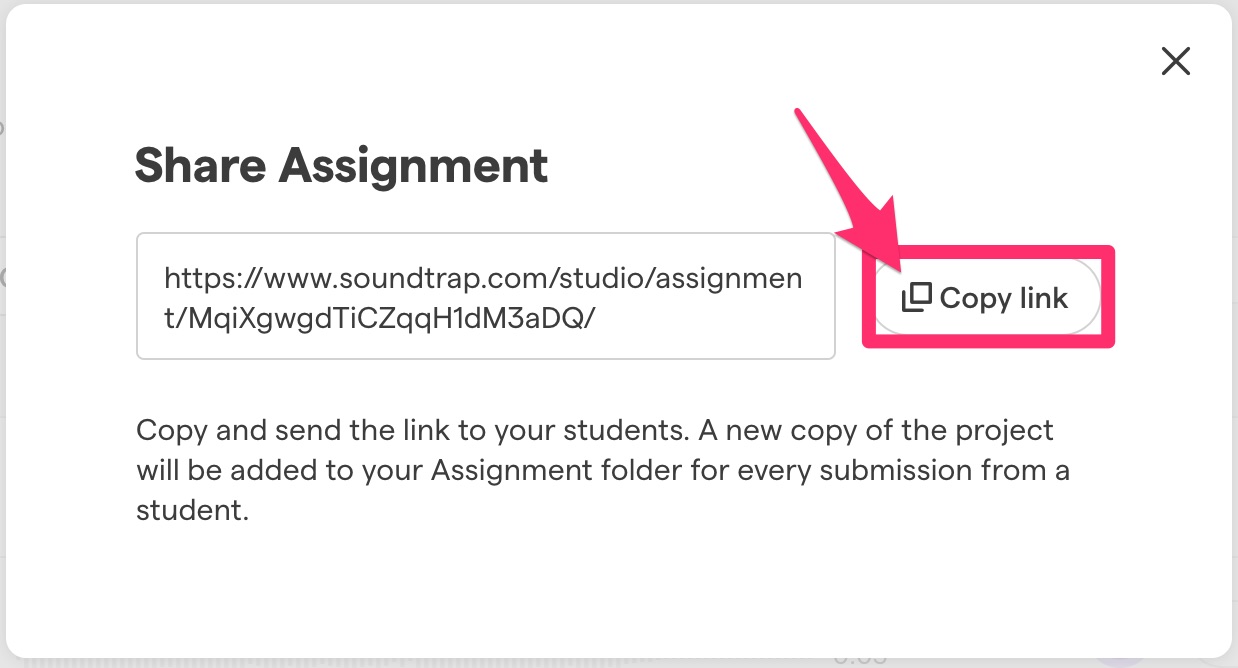 6.) On top of the list on your Projects page, you will now find the folder for the assignment you just created. You will also be able to sort the list based on the "Modified at" date or "Created at" date by clicking on the drop down menu to the right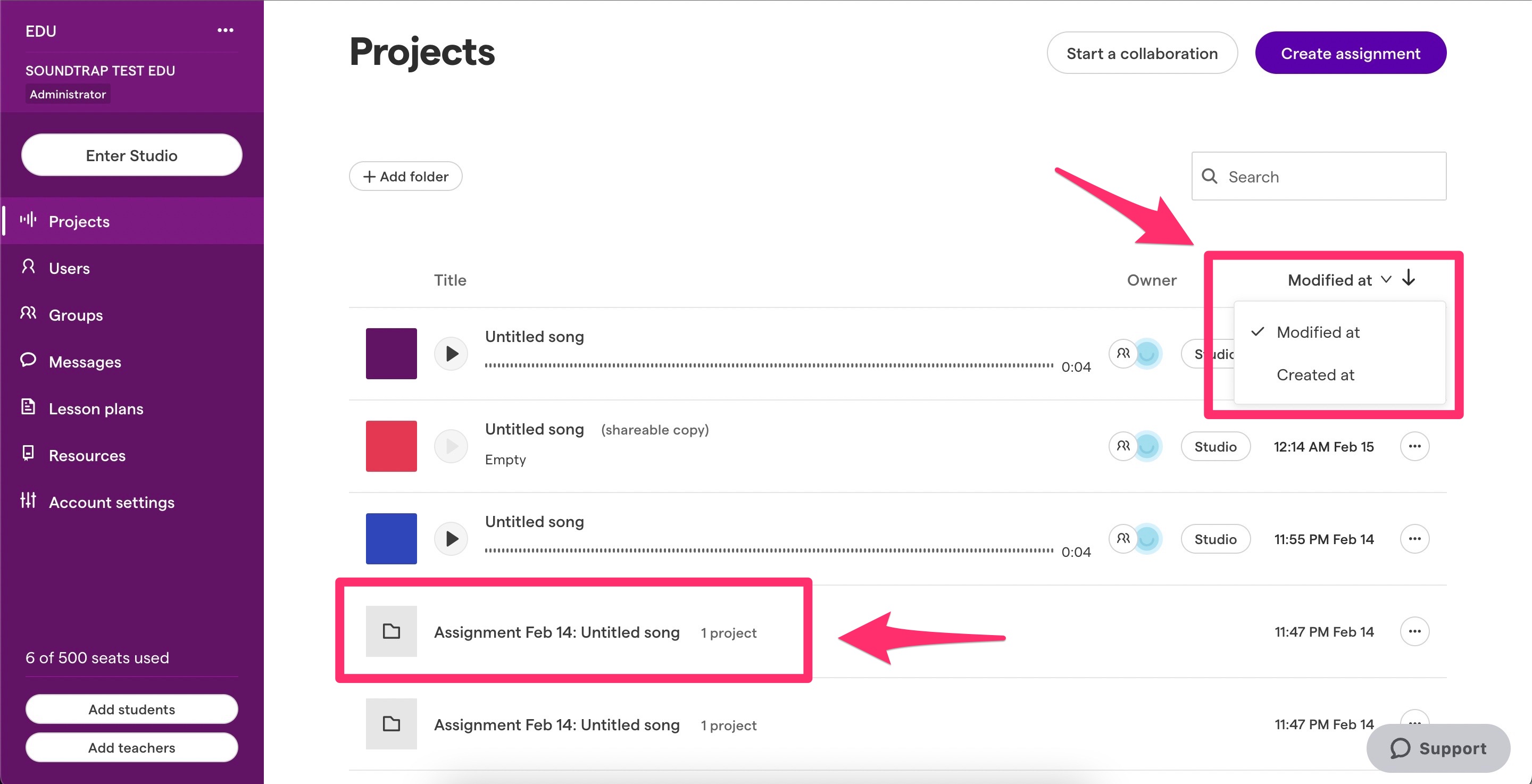 7.) To share the new assignment with your students from the Projects landing page, please click and open the assignment folder > Click the three dots on the right side of the assignment > Share assignment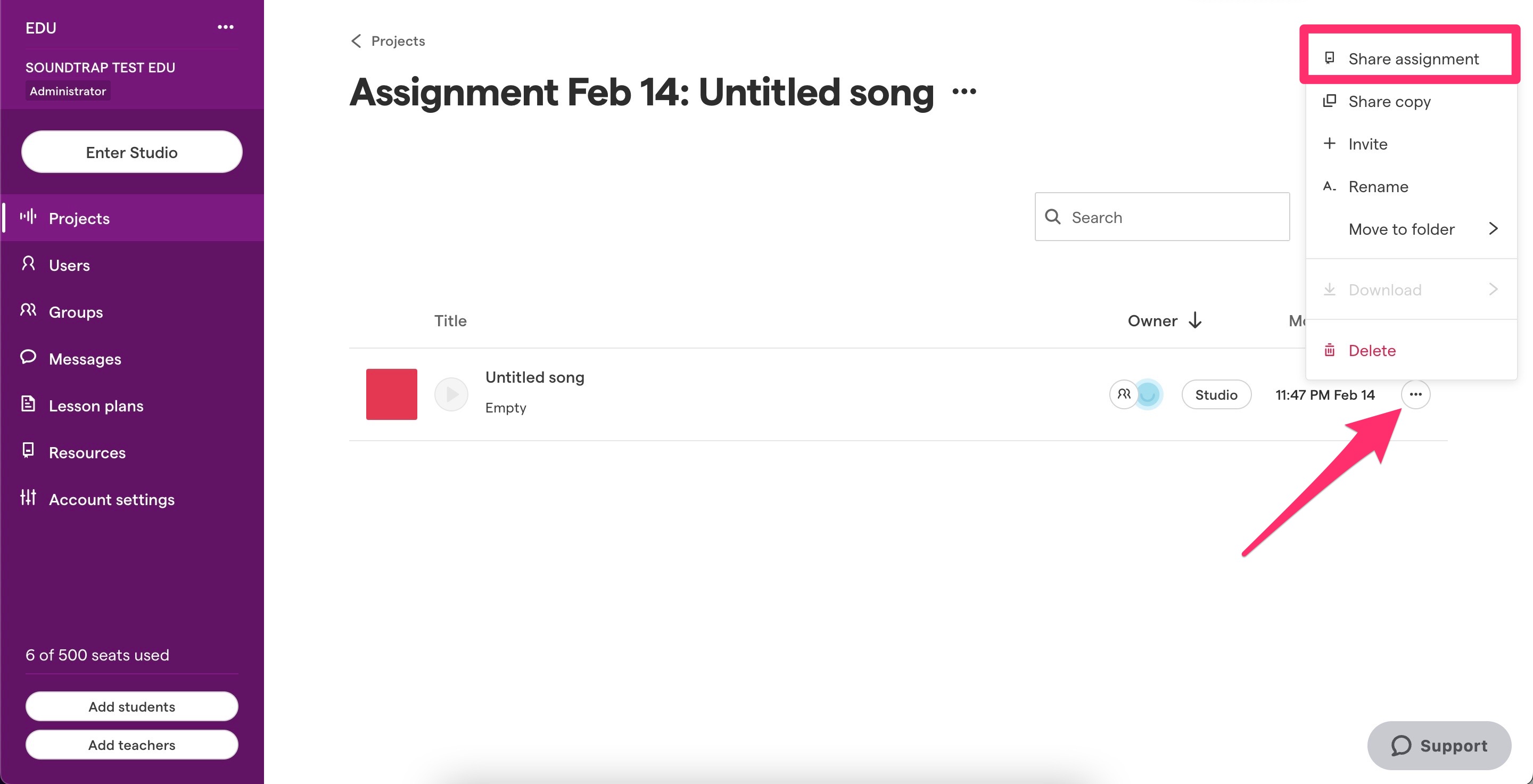 Once your students save their projects, you will be able to view your student's work and progress!