1. Click Create assignment to open up the Create assignment dialog window.

2. Here you'll get the option to either create a new assignment or base the assignment on an existing project. When you've chosen one of the two options, click on Create assignment.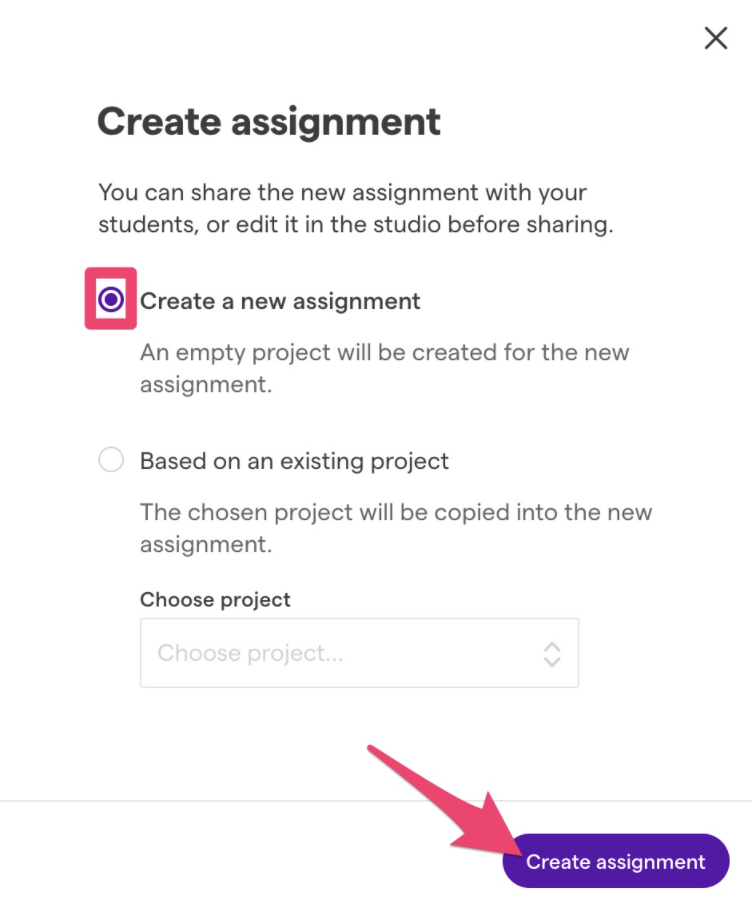 3. The assignment has been created! A folder with the name and today's date has now been added to the list of your Projects and your students' work will be added to this folder once they've opened and saved the assignment. click Share to share the assignment with your students.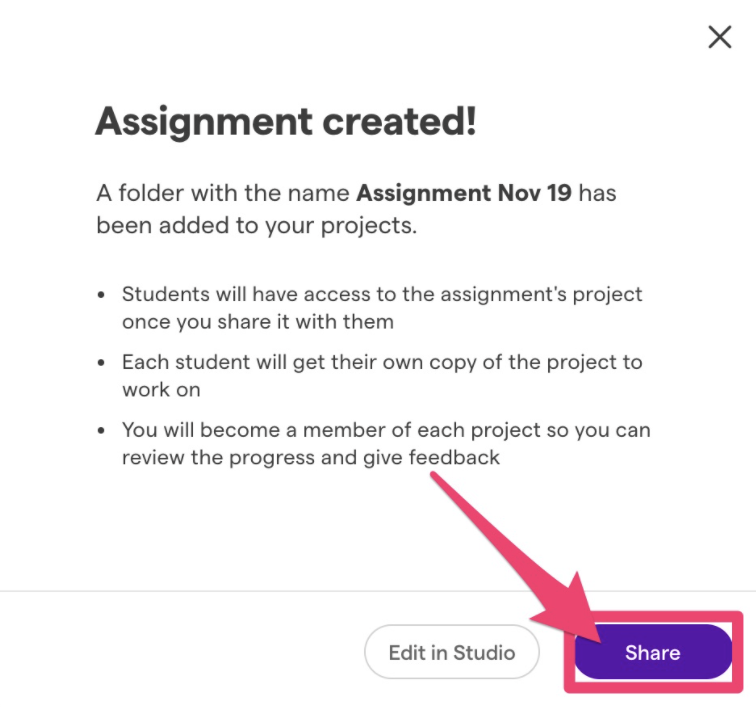 4. Click the Google Classroom icon. This takes you to Google Classroom.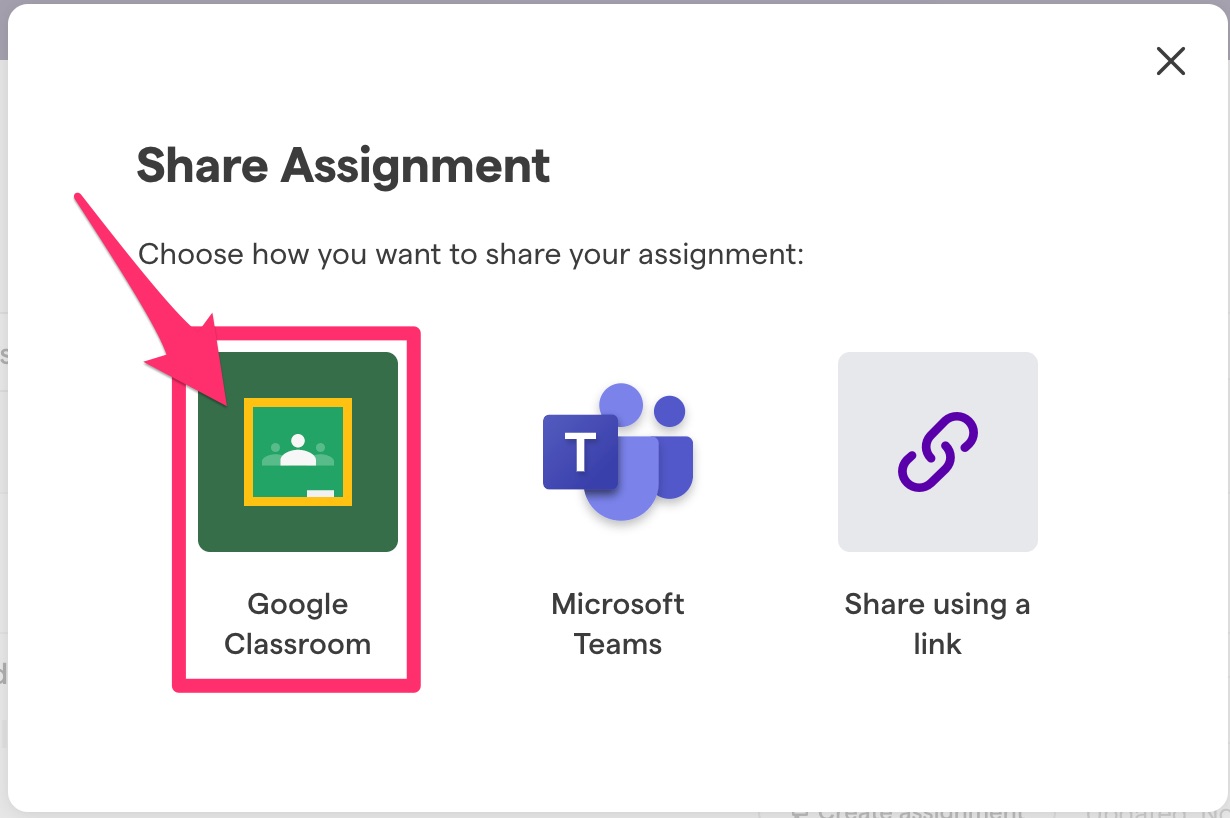 5. Choose a class and Create assignment from the dropdown menu and click Go.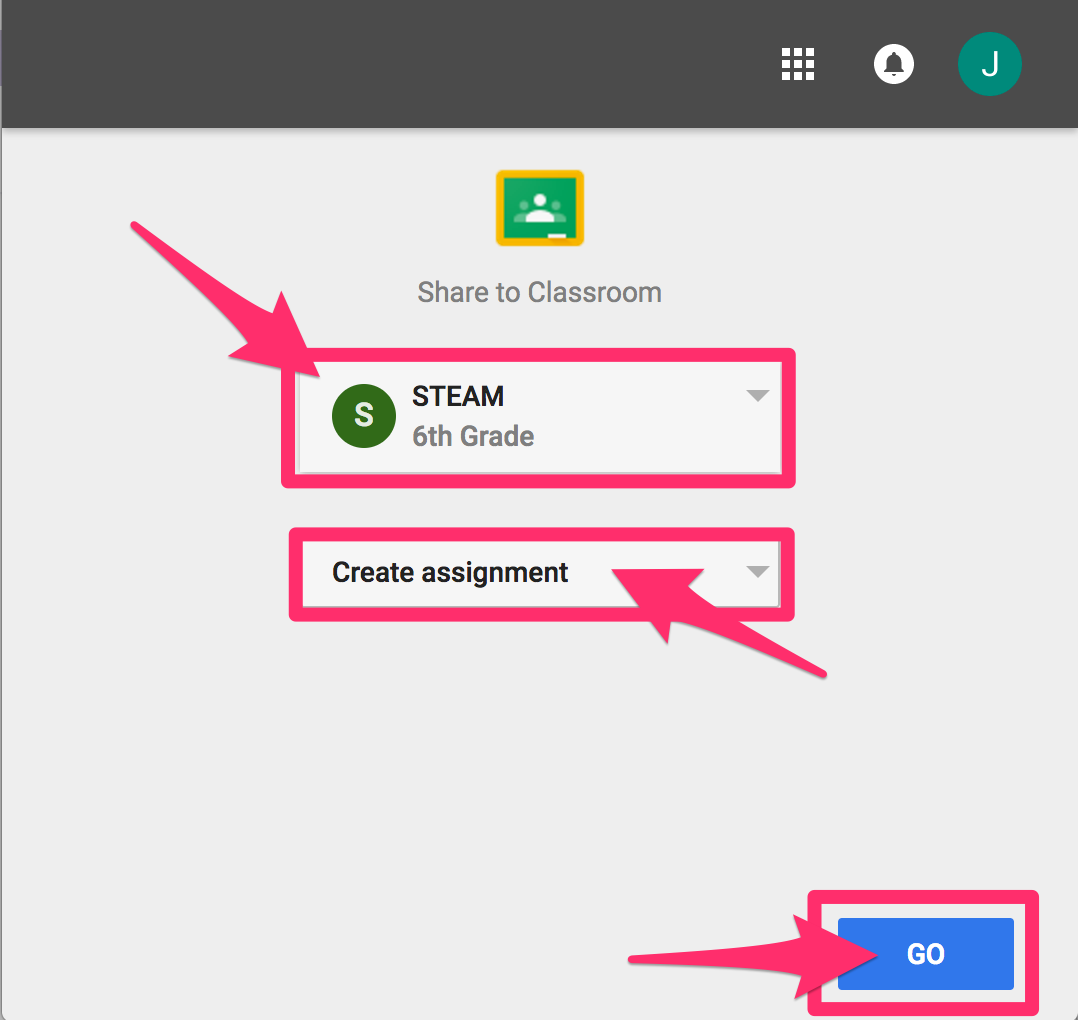 6. Describe the assignment and click Assign.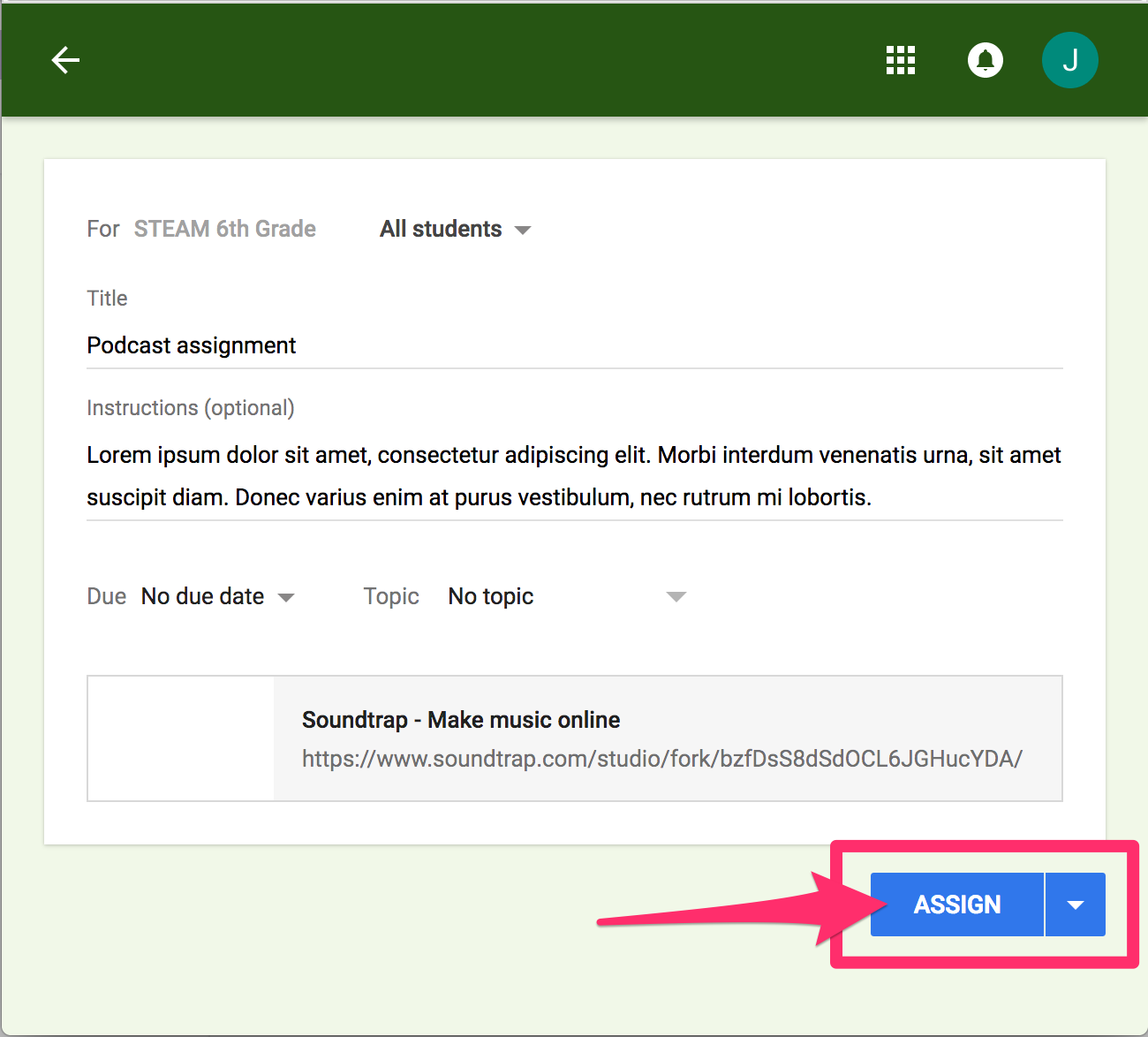 7. It is now shared with your students!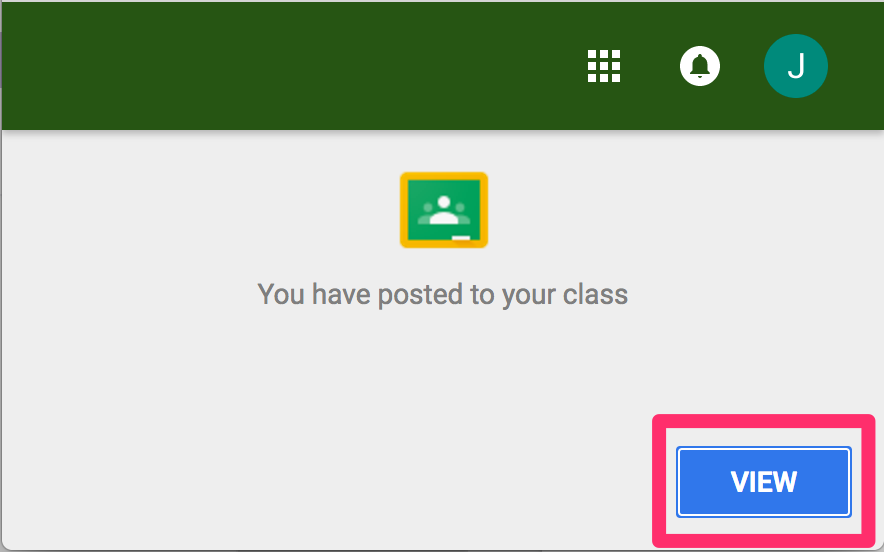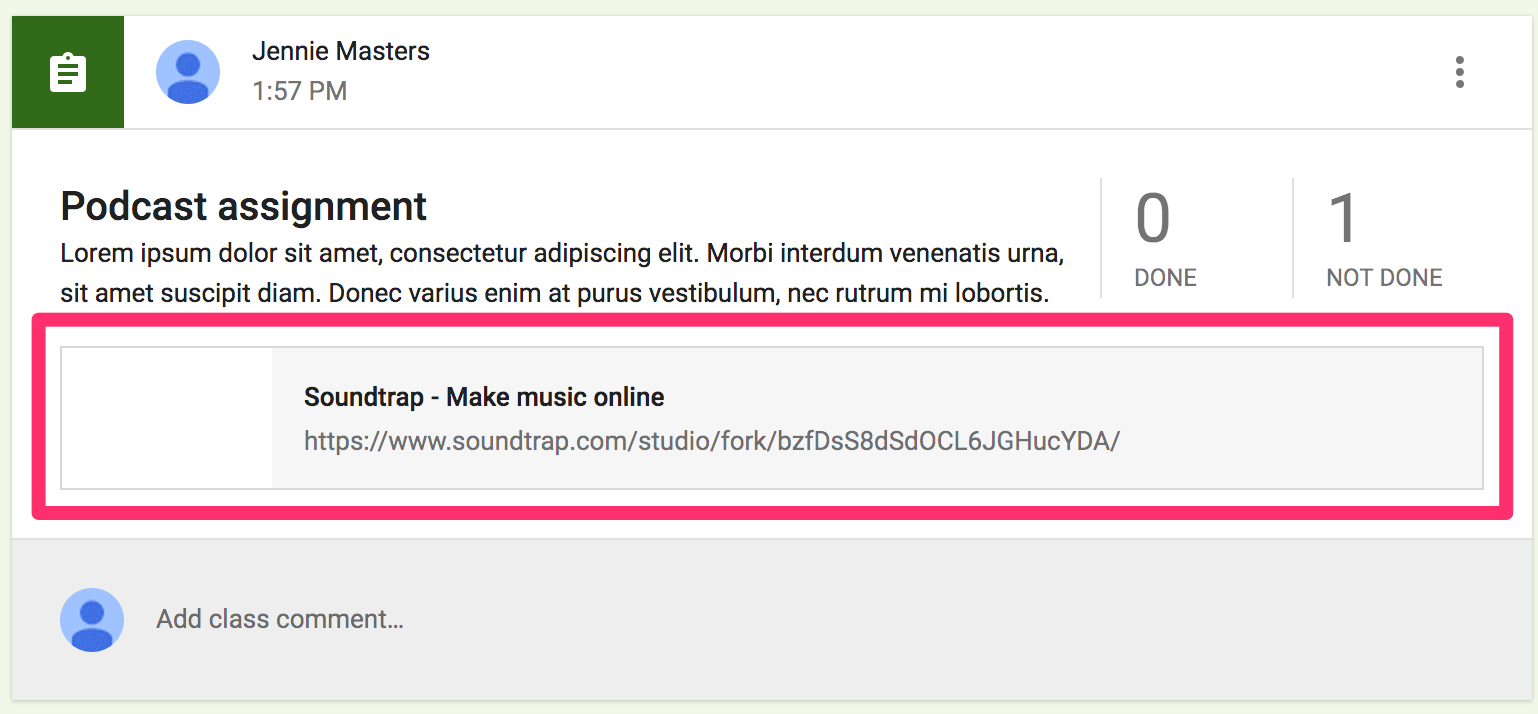 8. Back in Soundtrap, a folder has been created for the assignment (if you scroll down). When the students open the assignment and get a copy of it, you will be able to see it in that folder. Since you're automatically a collaborator on the project, you can go in and view their progress!