There are two ways to view the number of seats. First, you can simply see them in the lower left corner of your landing page.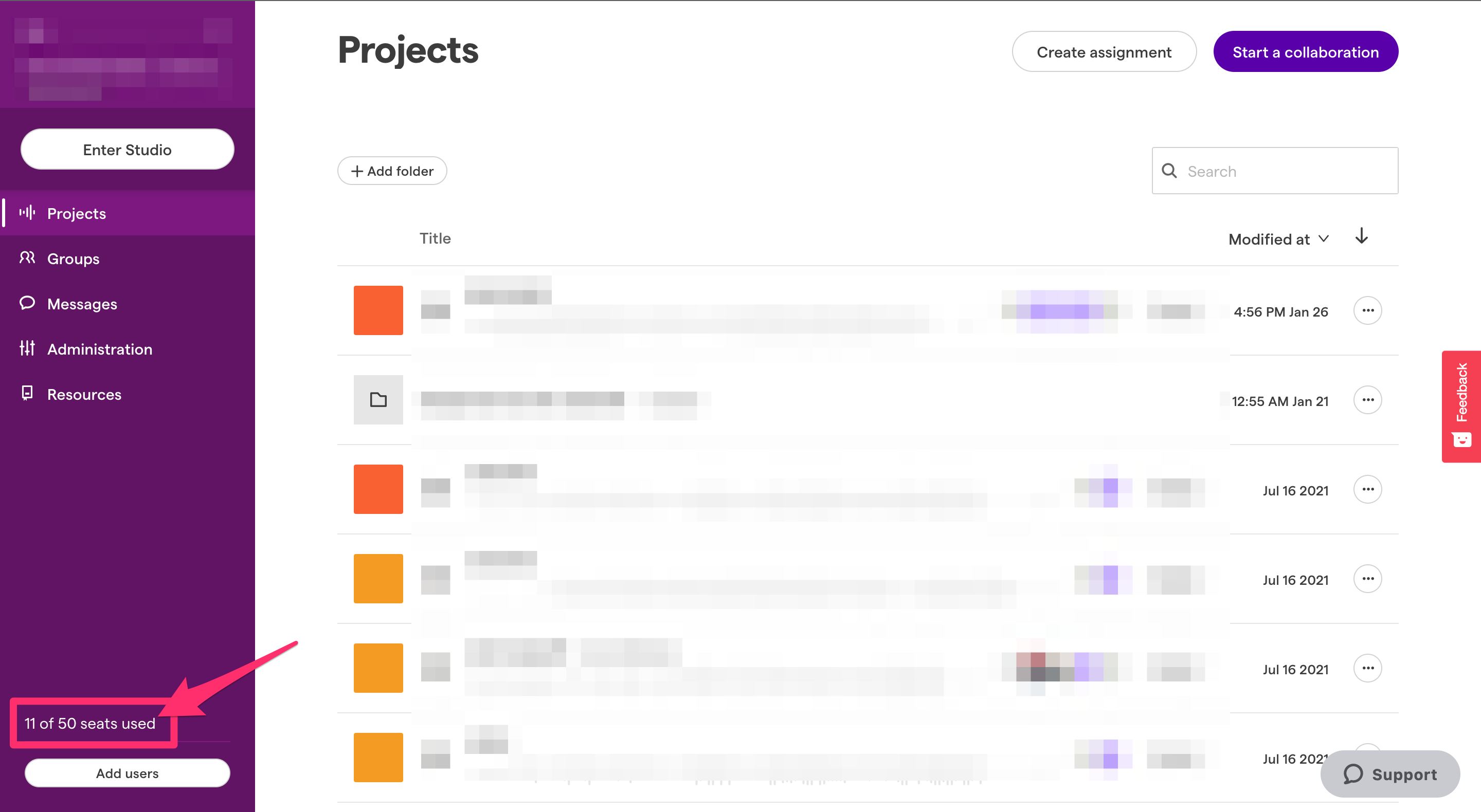 Second, click on Administration and select Account settings. From there, you'll see the number of seats and also the expired date (only applicable for EDU Trial and EDU subscriptions paid via Purchase Order and Wire Transfer)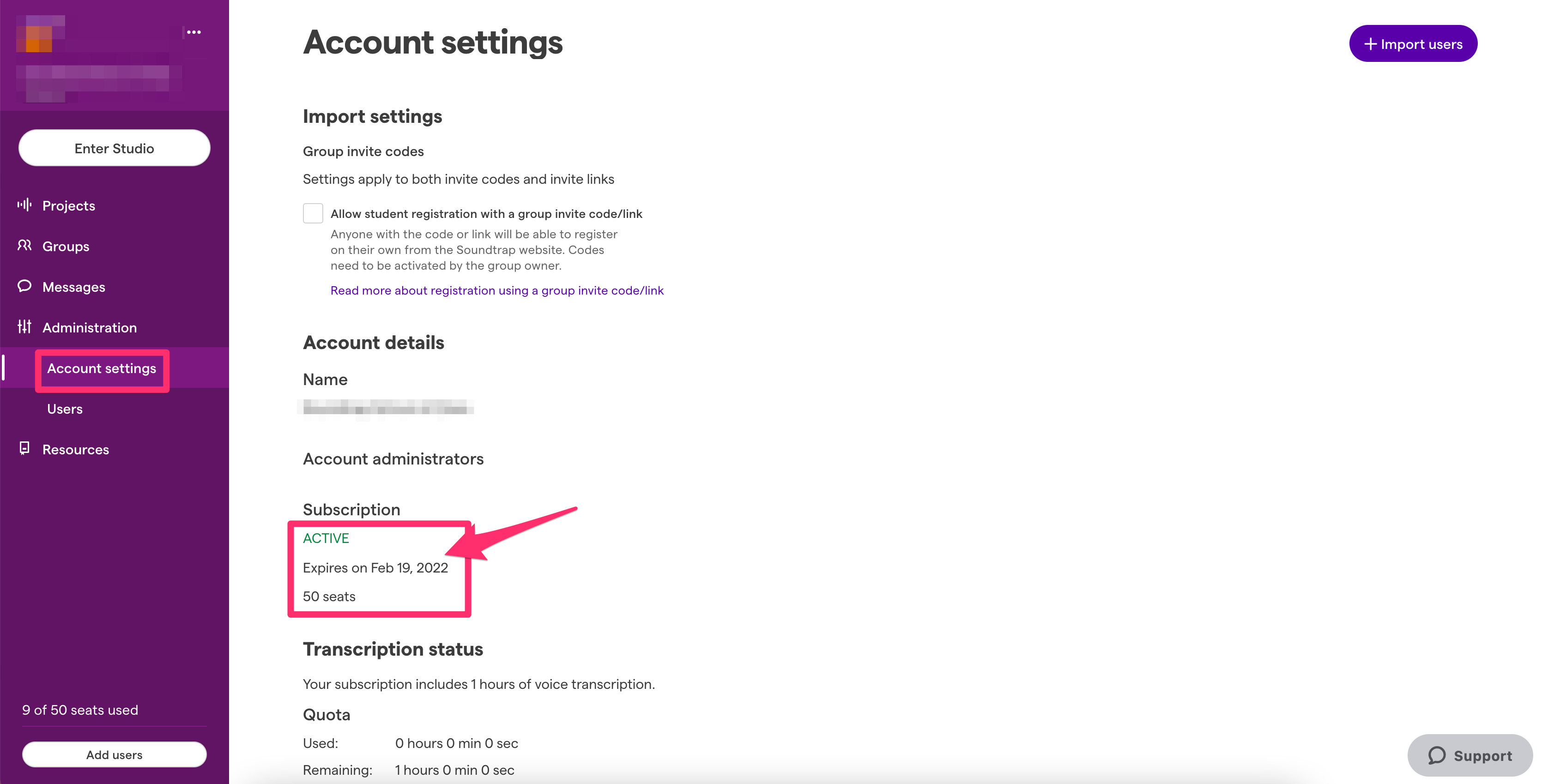 To view the expiration date of EDU subscriptions that are paid online (via credit card) when the automatic renewal has been canceled, you can following these steps:
Note: This is only applicable for Owners of the EDU account.
Click the three dots in the upper right corner of your profile. Then, click Subscription
From the Subscription page, the exact expiration date will show.
If you wish to reactivate your subscription, you can click Reactivate subscription. It may take a few minutes before the request is processed.