In this guide, we'll show you how to integrate Soundtrap with your Canvas Courses by using a set of 3 shared integration codes you obtain from one of your colleagues. If you wish to add Soundtrap to multiple courses within Canvas, make sure you use the same integration codes for each course.


Important Note: Teachers and students should always log into their Canvas accounts in order to access Soundtrap - never directly at our website. If teachers or students go to our website, they won't be able to access their Canvas-integrated Soundtrap account and will create a duplicate Soundtrap account.
Setup
1.) If other teachers in your school/district have already linked their Canvas Courses with Soundtrap and you'd like to join that same Soundtrap Edu School/District account, they need to send you their Consumer Key, Shared Secret, and Config URL they initially used to activate the Soundtrap integration.
They look like this: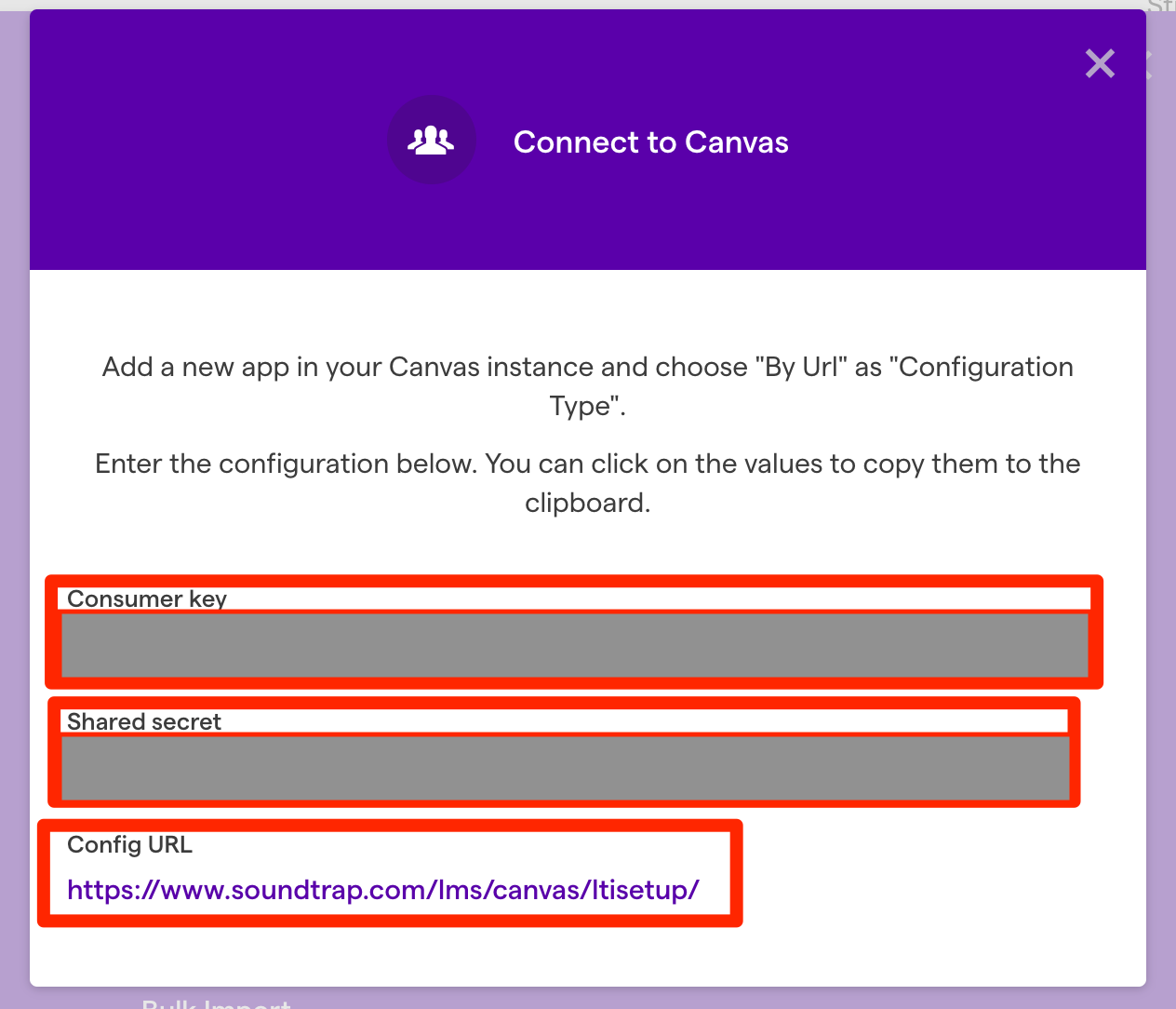 2.) Once you have the three codes handy, log in to Canvas, go to your Courses in the left column and select the course you want to integrate with Soundtrap.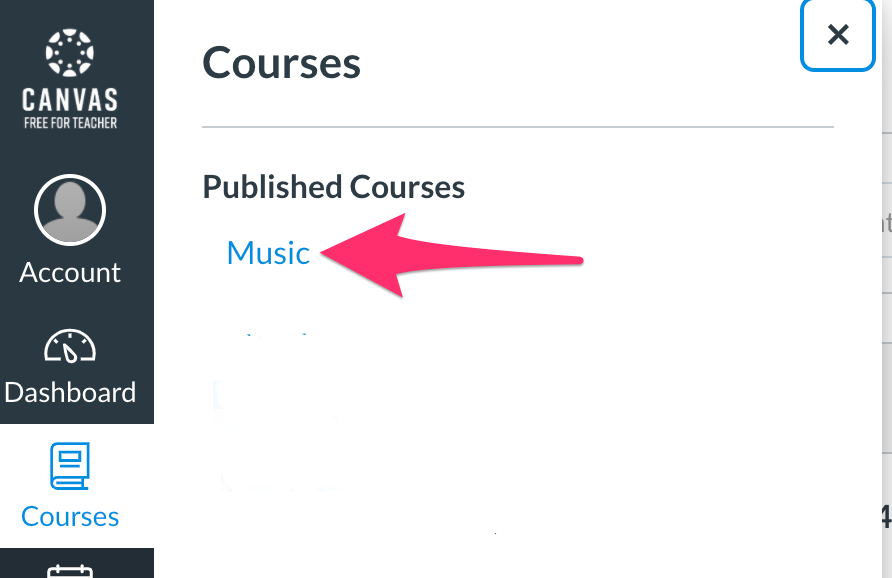 3.) Go to Settings inside the Course and click View App Configurations.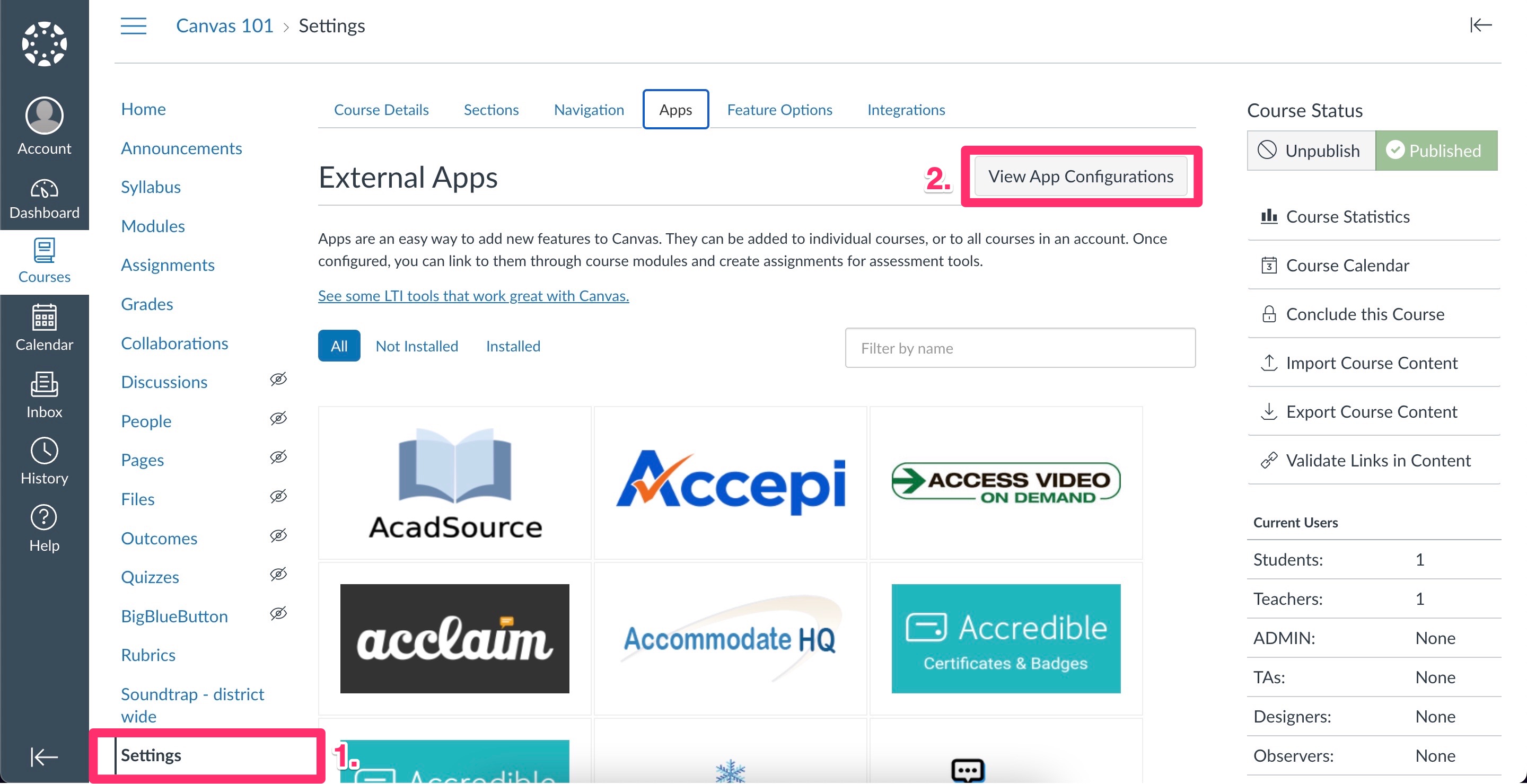 4.) Click +App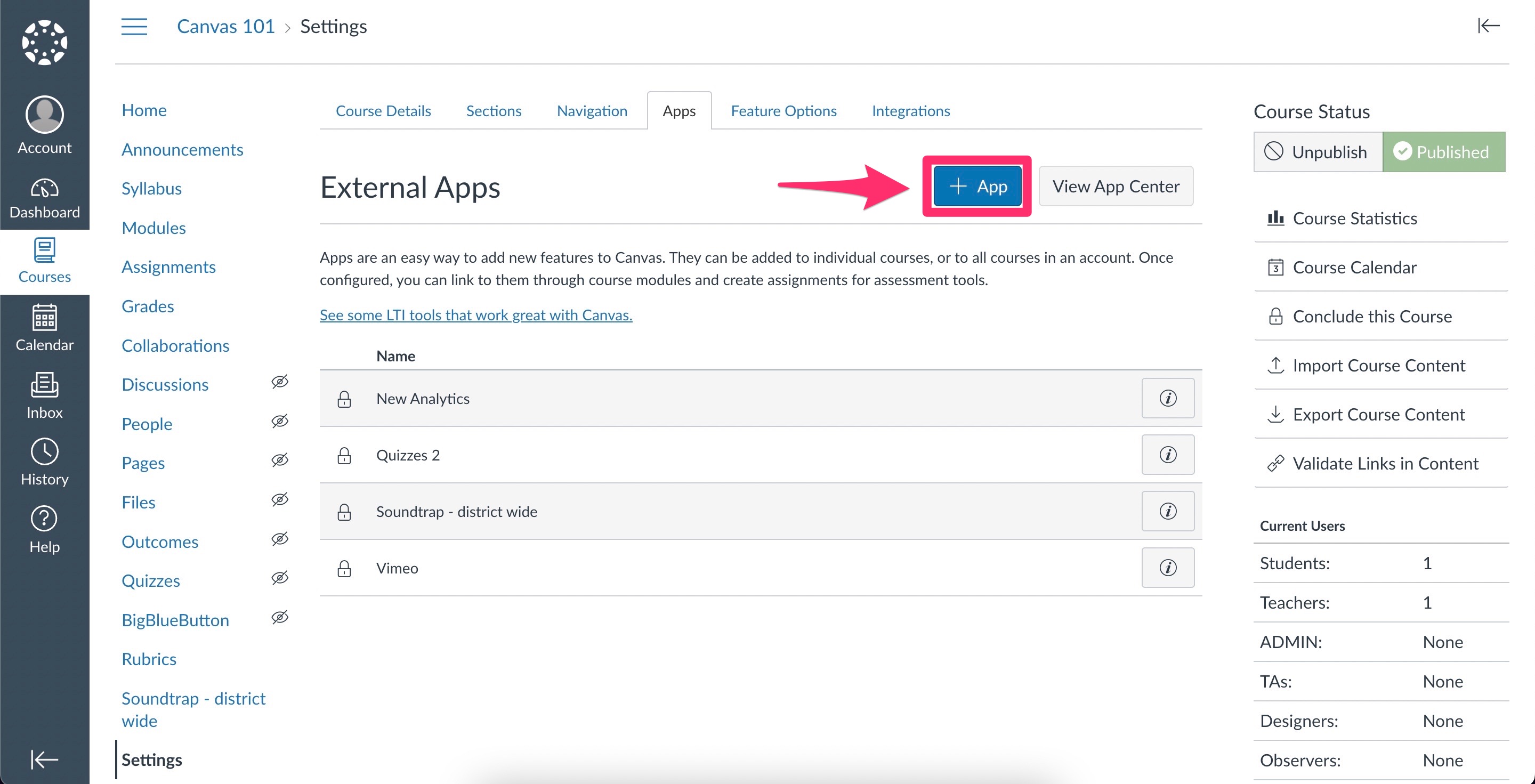 5.) Change configuration type to by URL.


6.) Copy the codes from Step 3 into the corresponding boxes.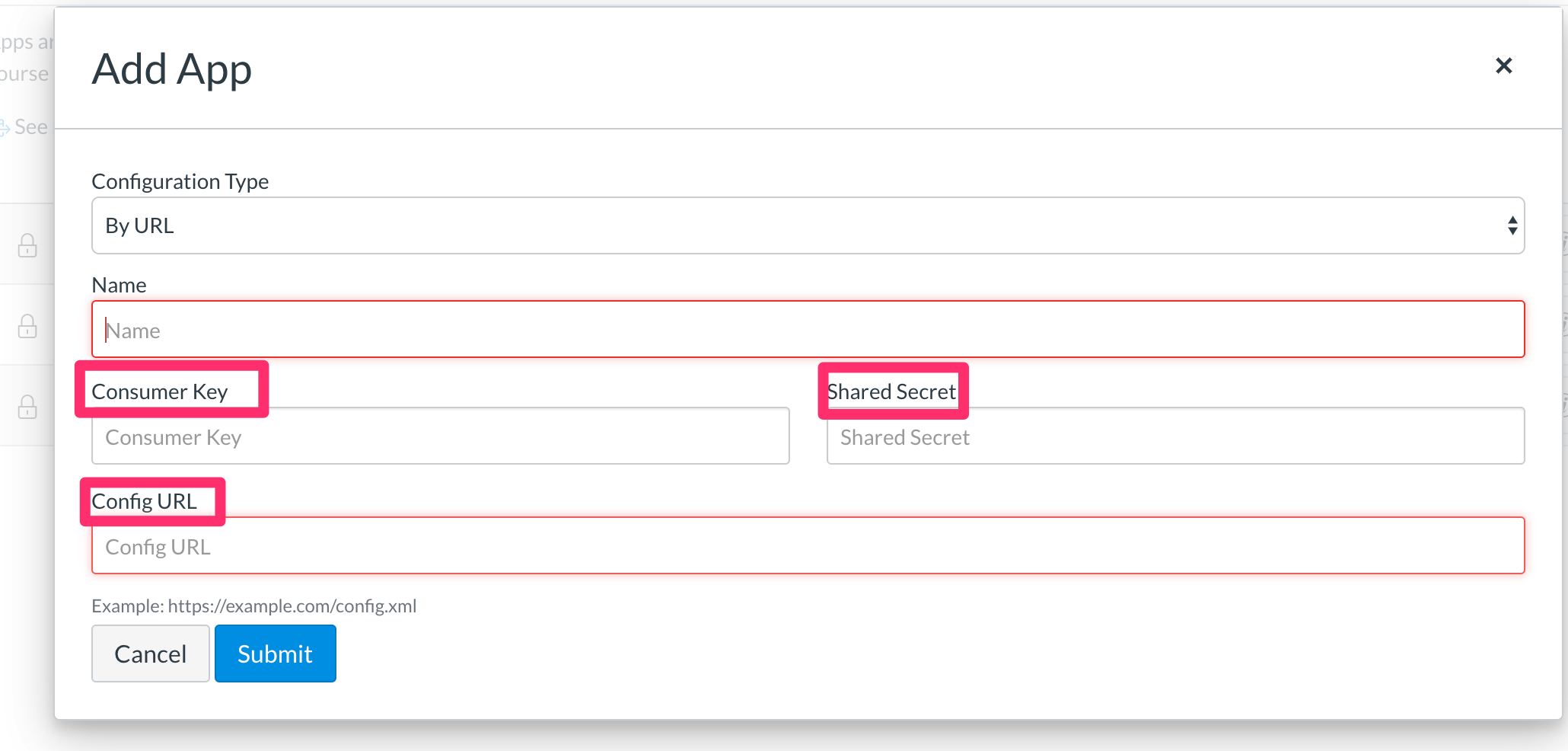 That's it! Now you've successfully integrated Soundtrap with your Canvas course and you'll find it on the left hand menu of your Canvas course: