In this guide we'll walk you through how to get Soundtrap connected to your Canvas on a Course level.
Note: If you have a paid Canvas account, the Admin of your account can set up Soundtrap on account level by following this guide!
Warning: Generating new integration codes (step 2) will erase ALL existing connections established between your Canvas account and Soundtrap.
Setup
1.) Log in to your Soundtrap Edu account and go to Edu Admin > +Import Users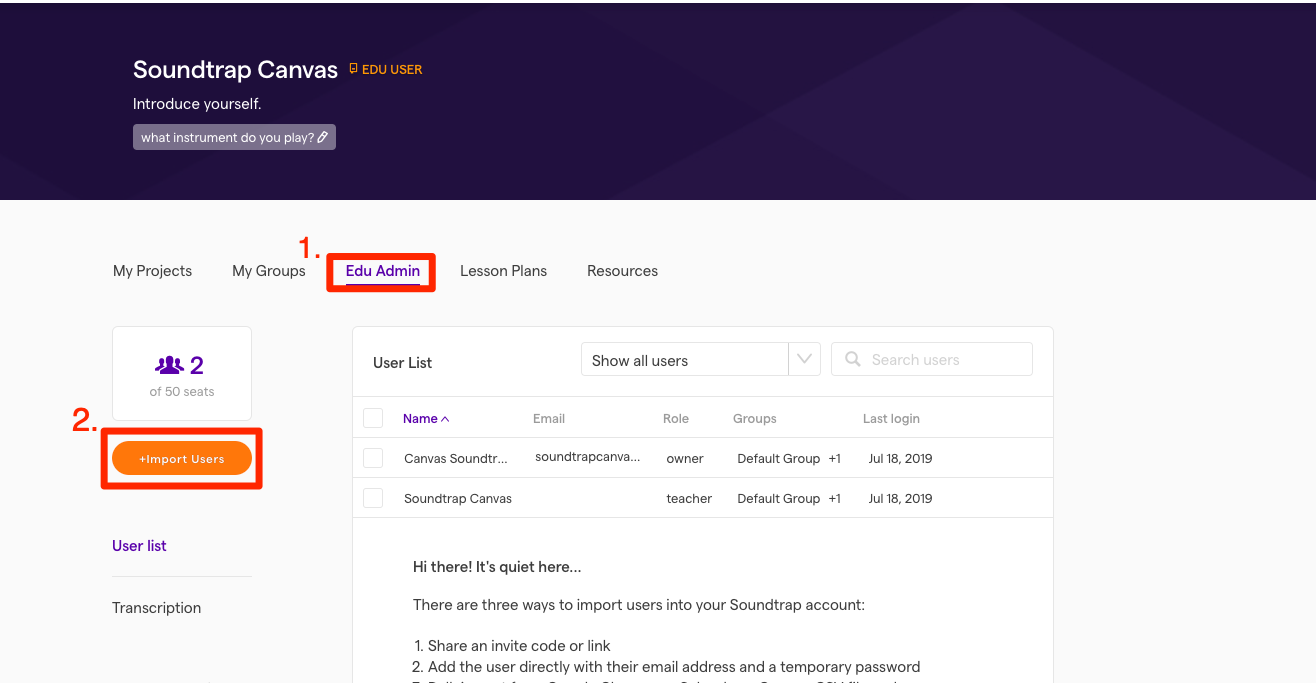 2.) Click on Canvas to generate the integration codes (If you have an existing integration with Soundtrap and Canvas this step will erase the old one!)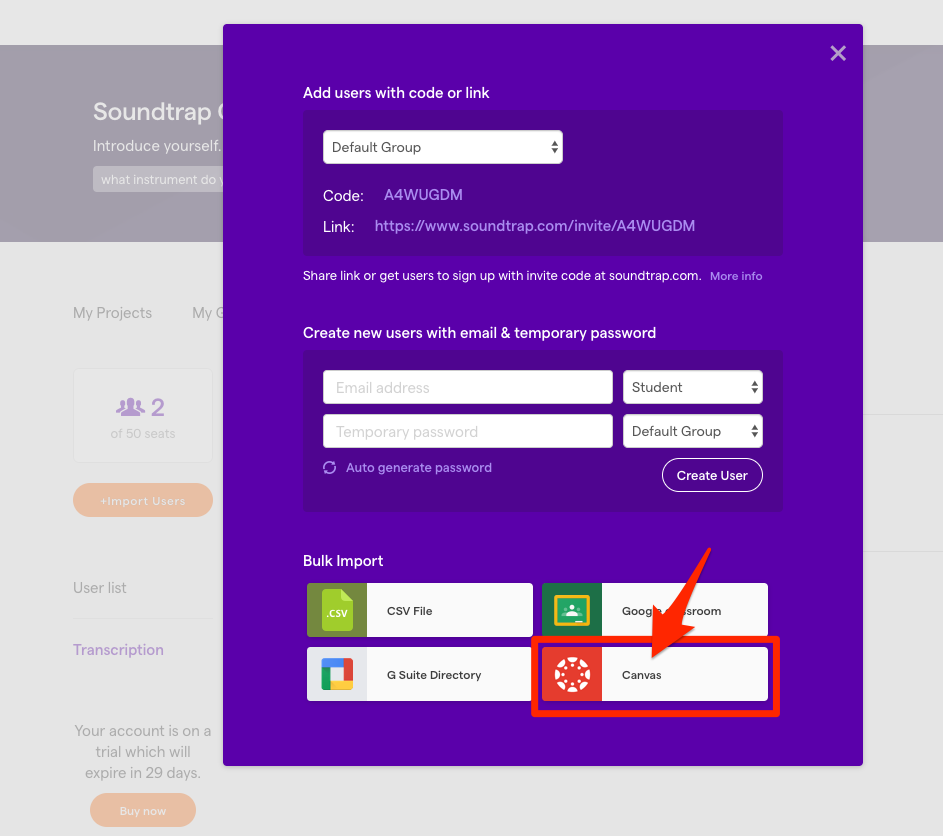 3.) When you've reached this window, open a new tab in your web browser and log in to Canvas and leave this window open until we've reached the corresponding window inside Canvas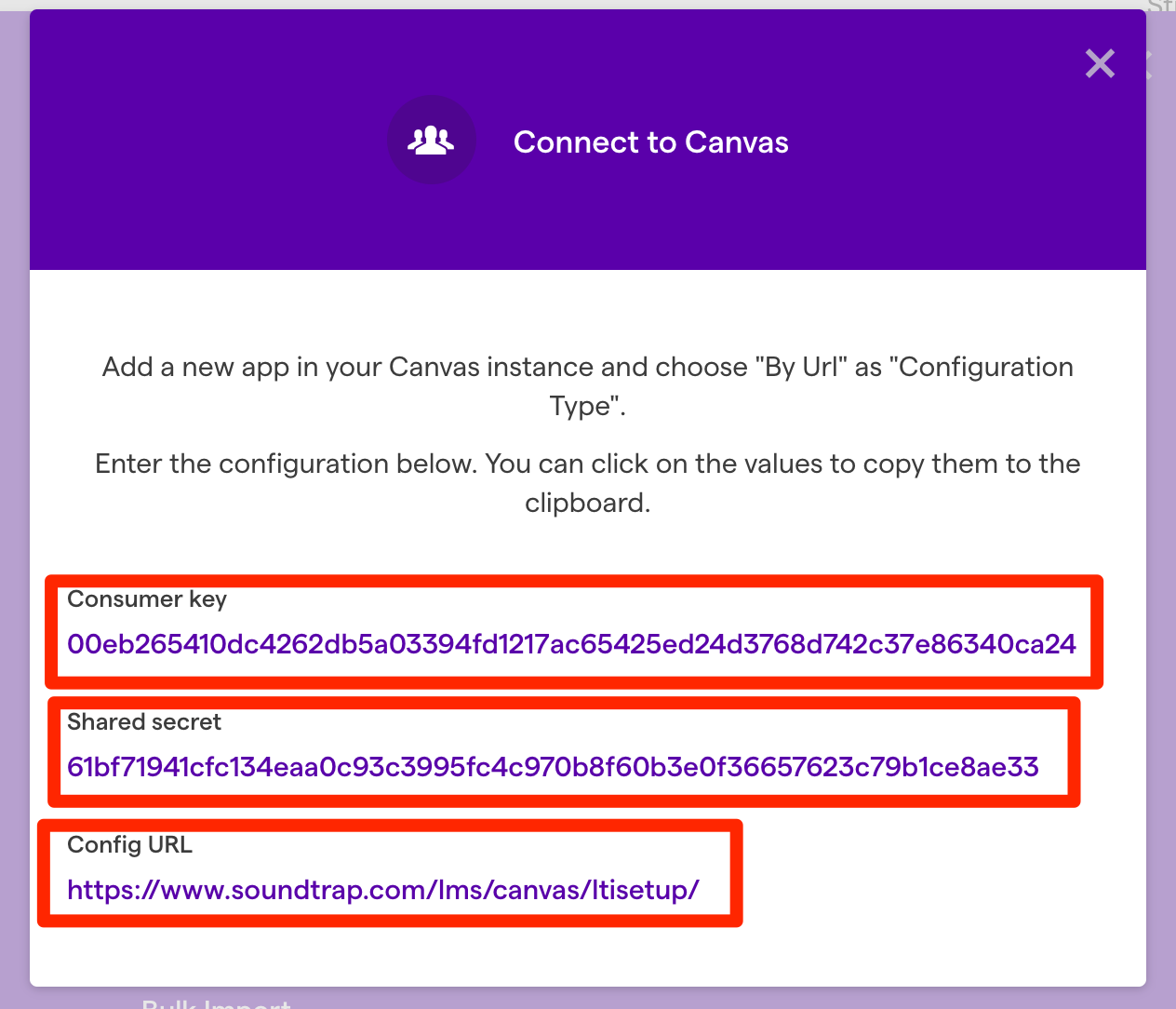 4.) When you've logged in to Canvas, go to Courses in the left column and add a new course by clicking +Course. (If you've already created a course for Soundtrap, you can skip to step 6)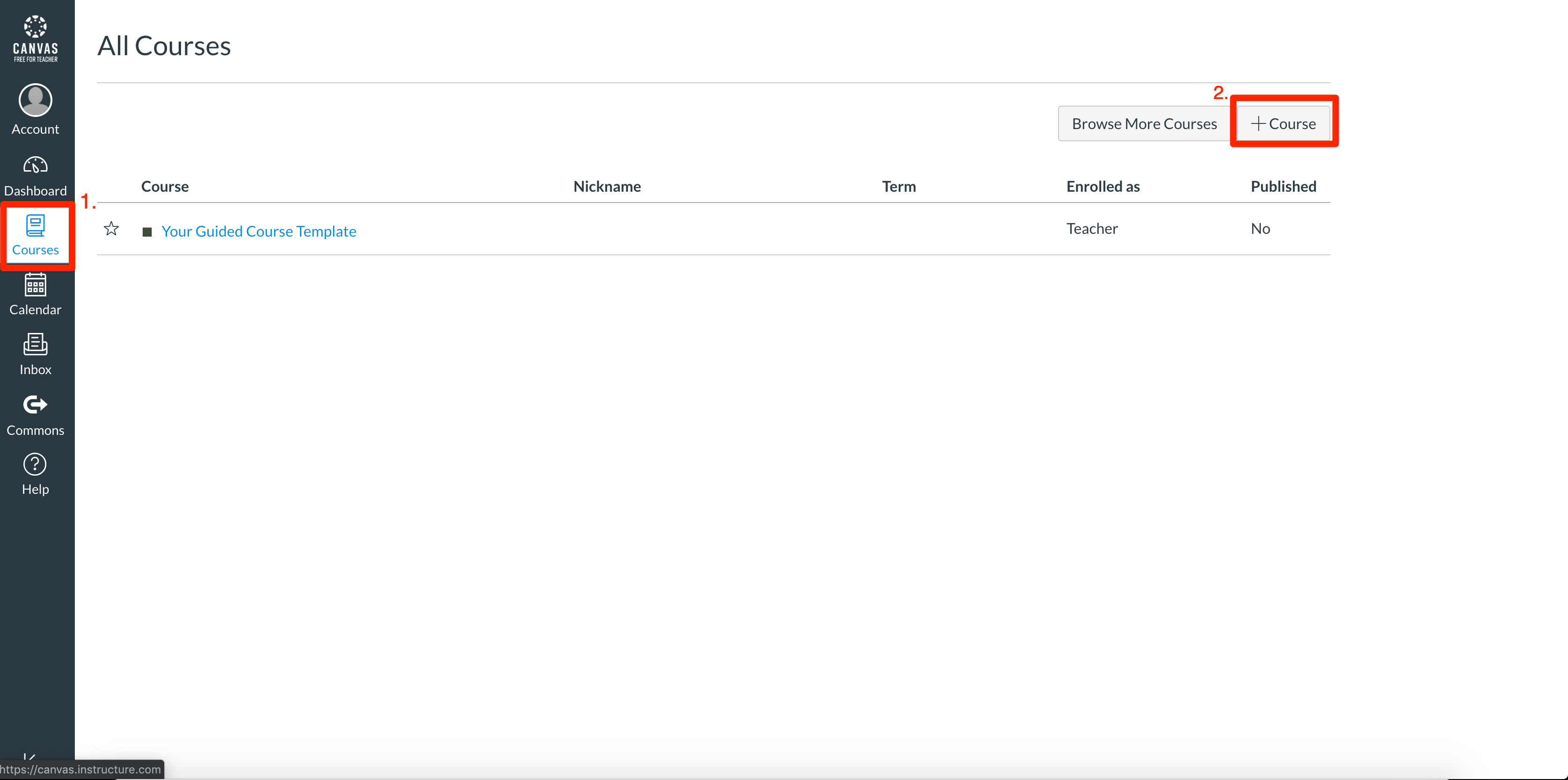 5.) Choose a name and privacy setting for the course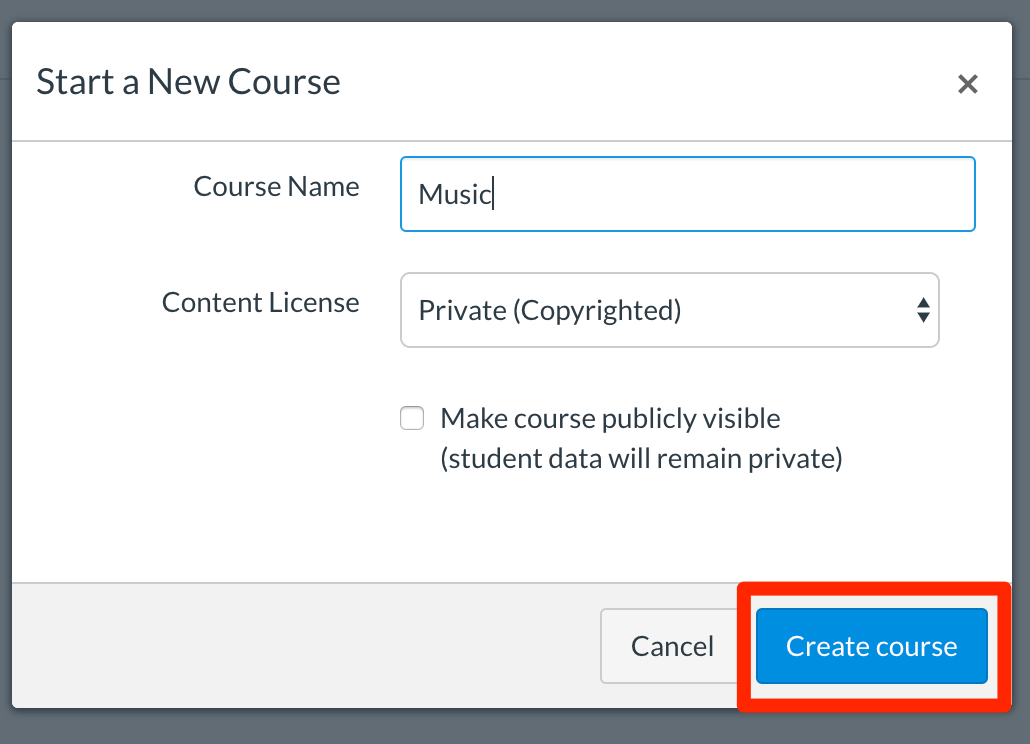 6.) Go to Settings inside the Course and click View App Configurations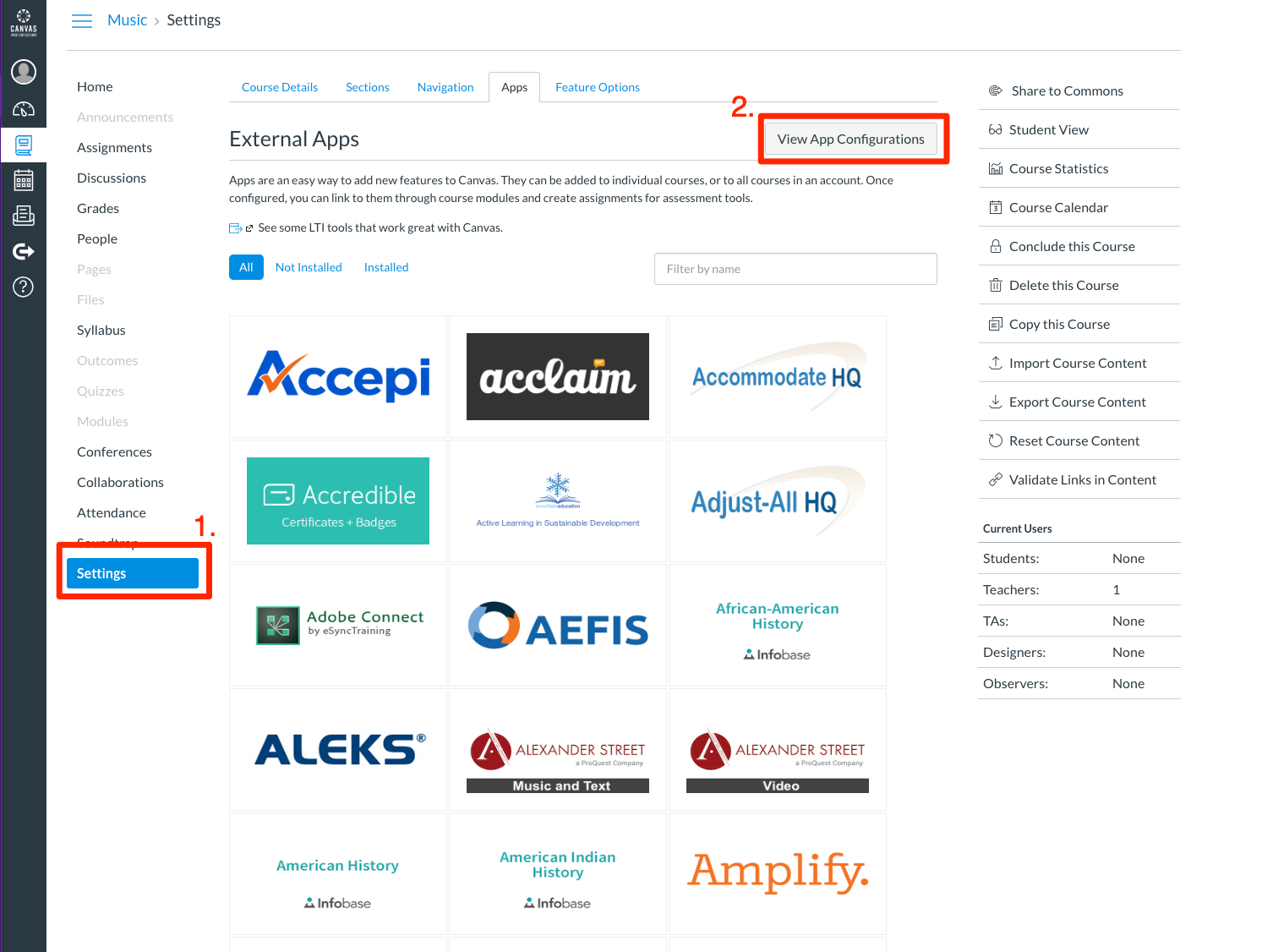 7.) Click +App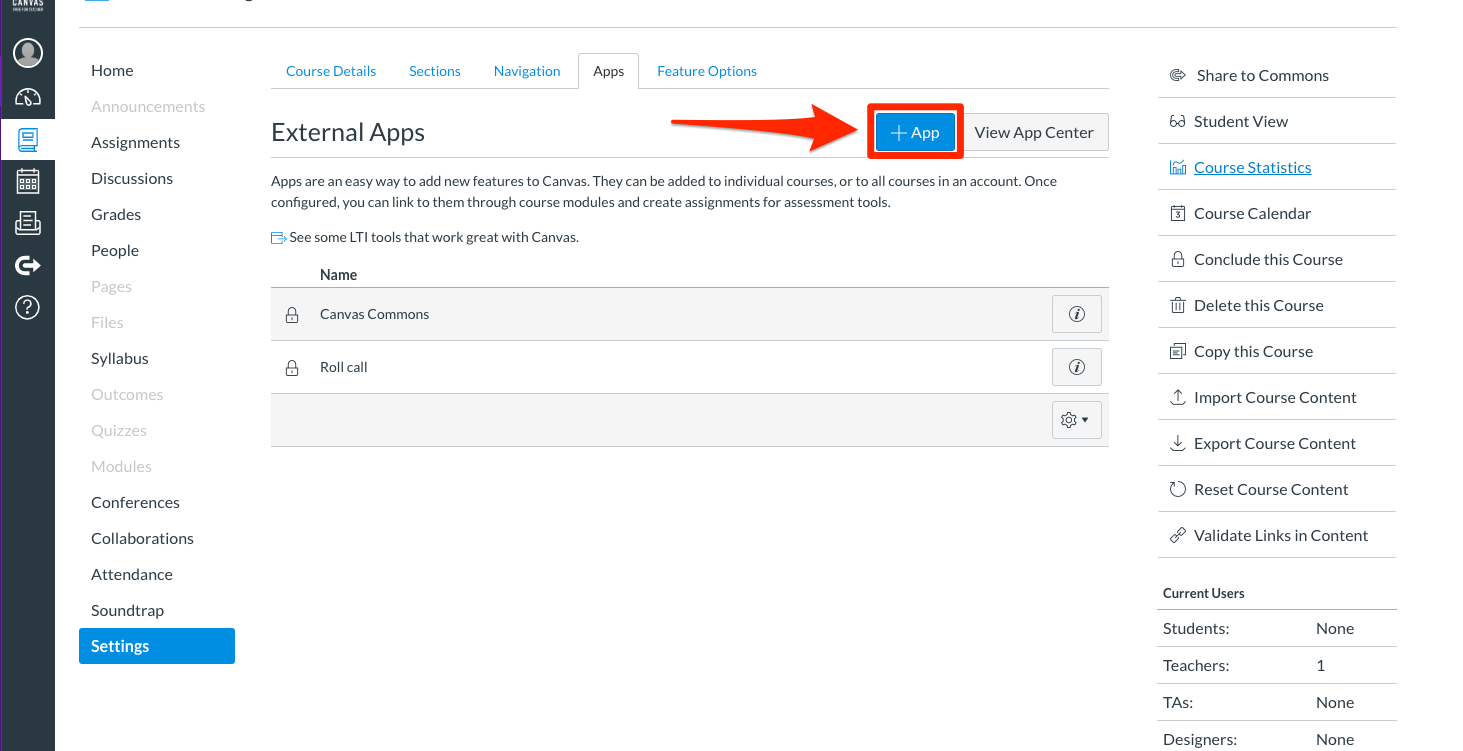 8.) Change configuration type to by URL


9.) copy the codes from Step 3 into the correspondent boxes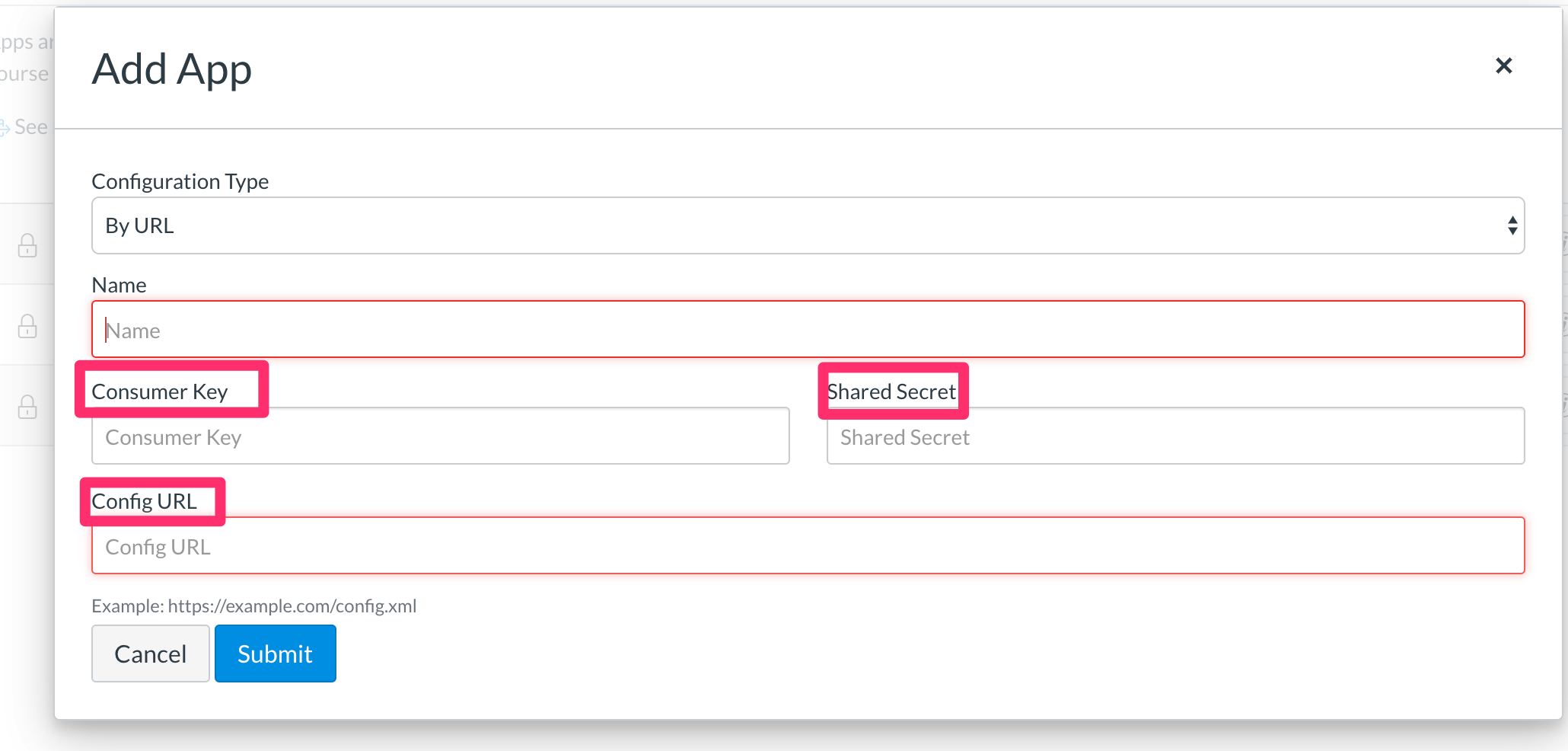 That's it! Now you've successfully integrated Soundtrap with Canvas And you'll find the App in the course as shown in the picture below: