For instructions on how to import students using Google Classroom, CLICK HERE.
To import students/teachers using CSV, please follow the steps below:
1. From the landing page in your Soundtrap profile, click Add users in the lower left corner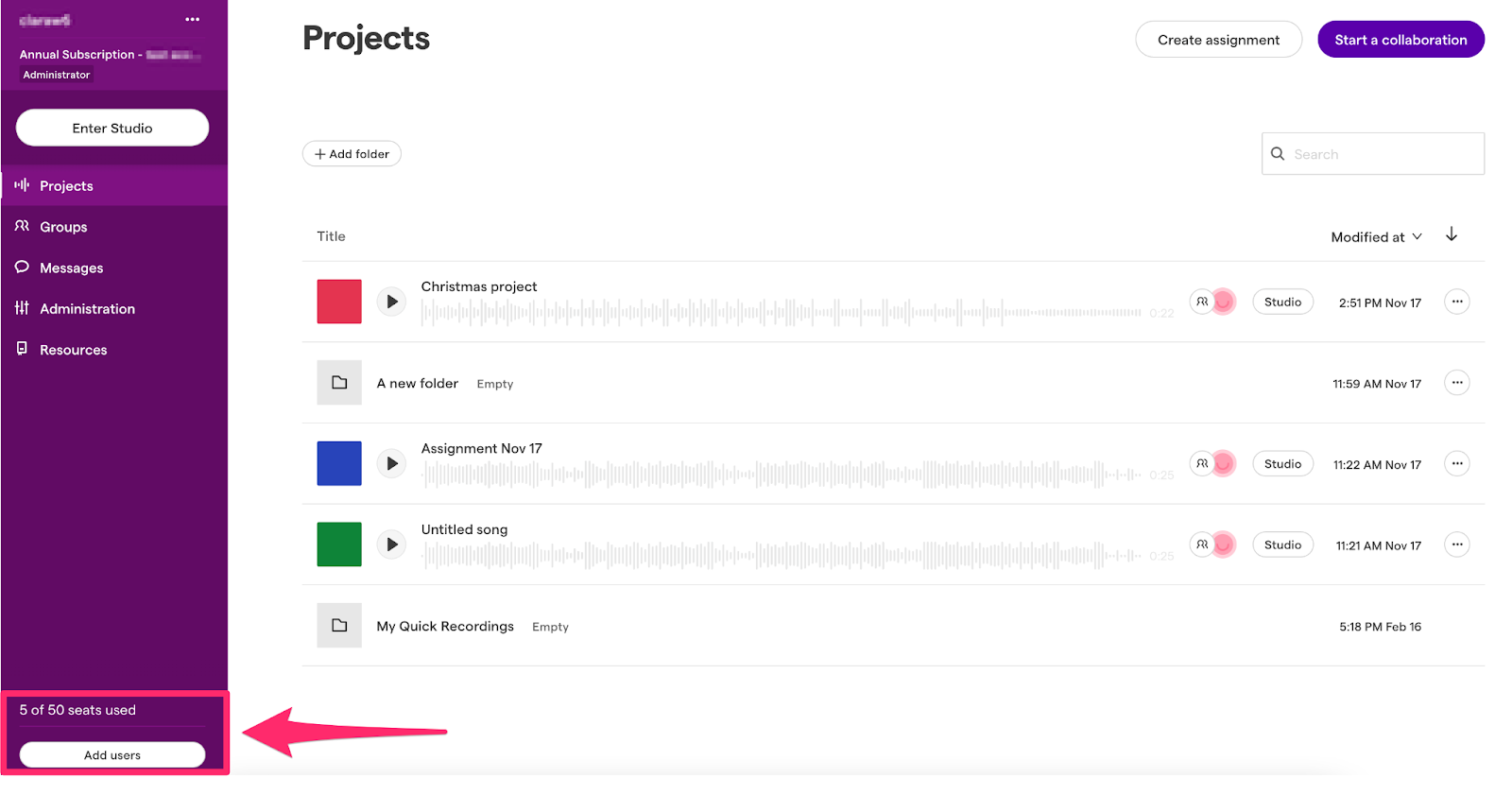 Or from "Account settings" under "Administration", click +Import users

2. Under Bulk Import, choose CSV File.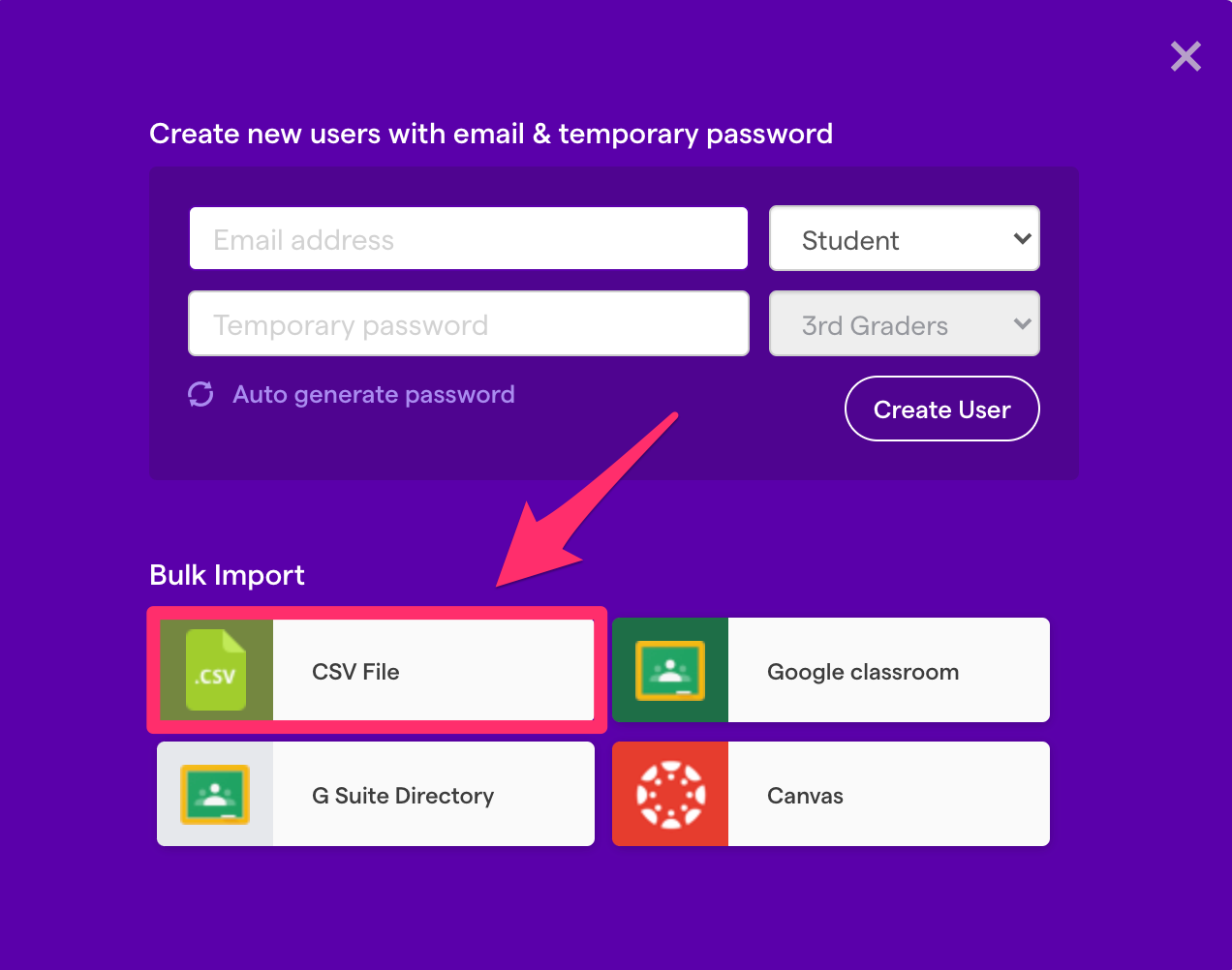 3. A new window will open showing a dialog with instructions on what should be included on your CSV file. Under Please import a file, choose your file and choose the options from the drop-down. Click Next.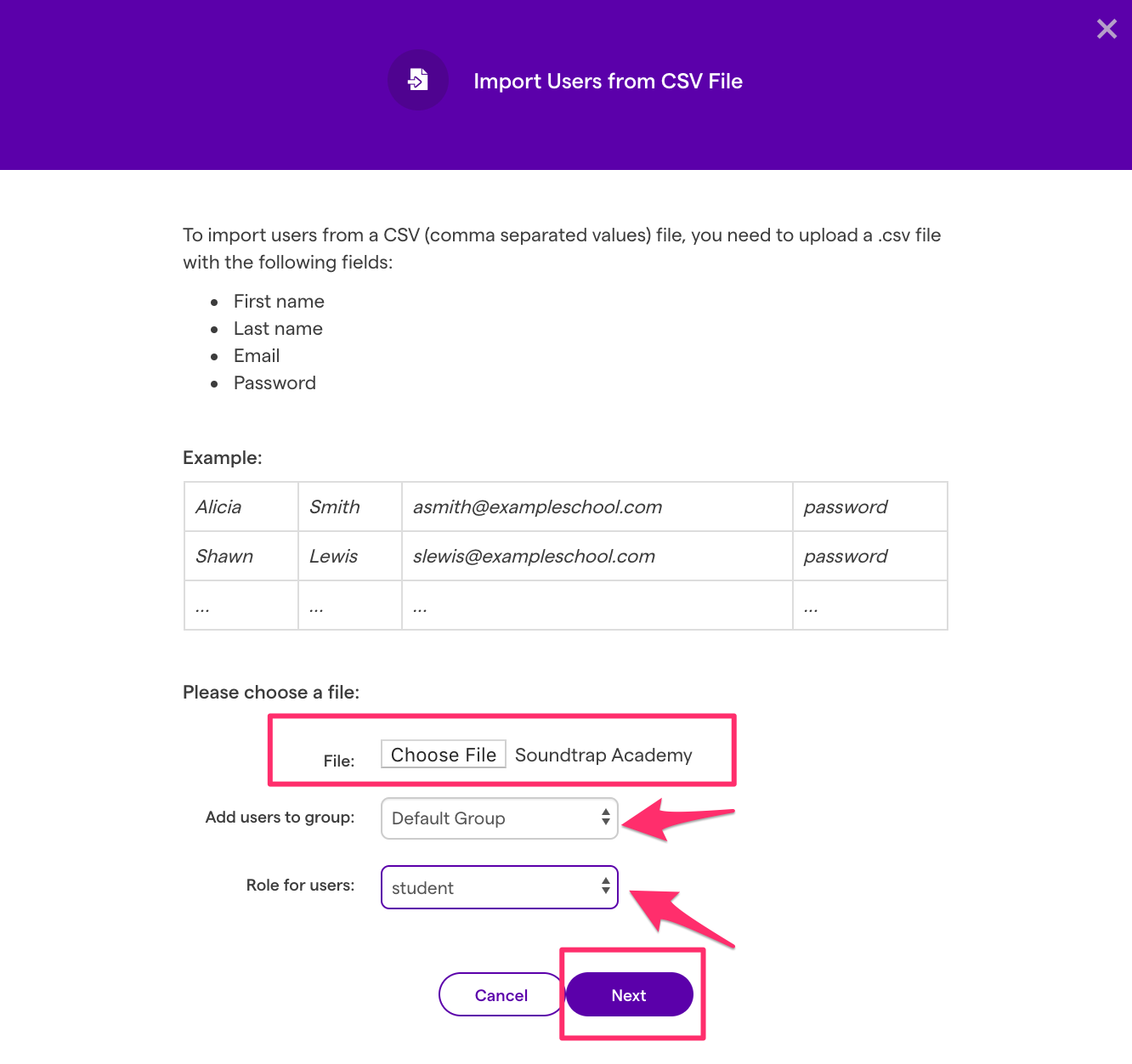 4. A preview of the students/teachers details included on the file is shown. Please note that no capital letters should be used in the email addresses. If all looks good, click Import.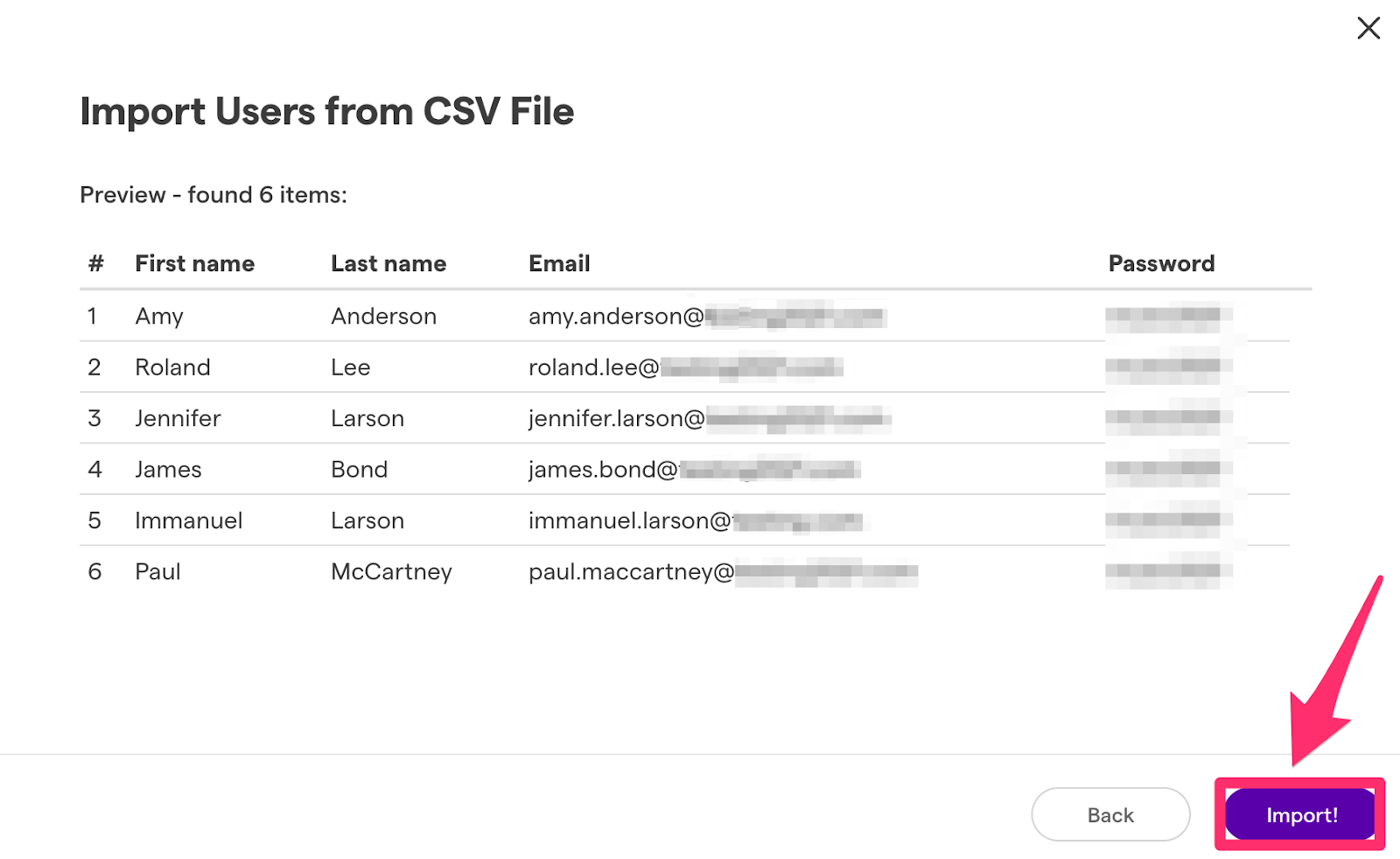 5. That's it! The students/teachers are successfully imported (Status: OK). Click Done for next step.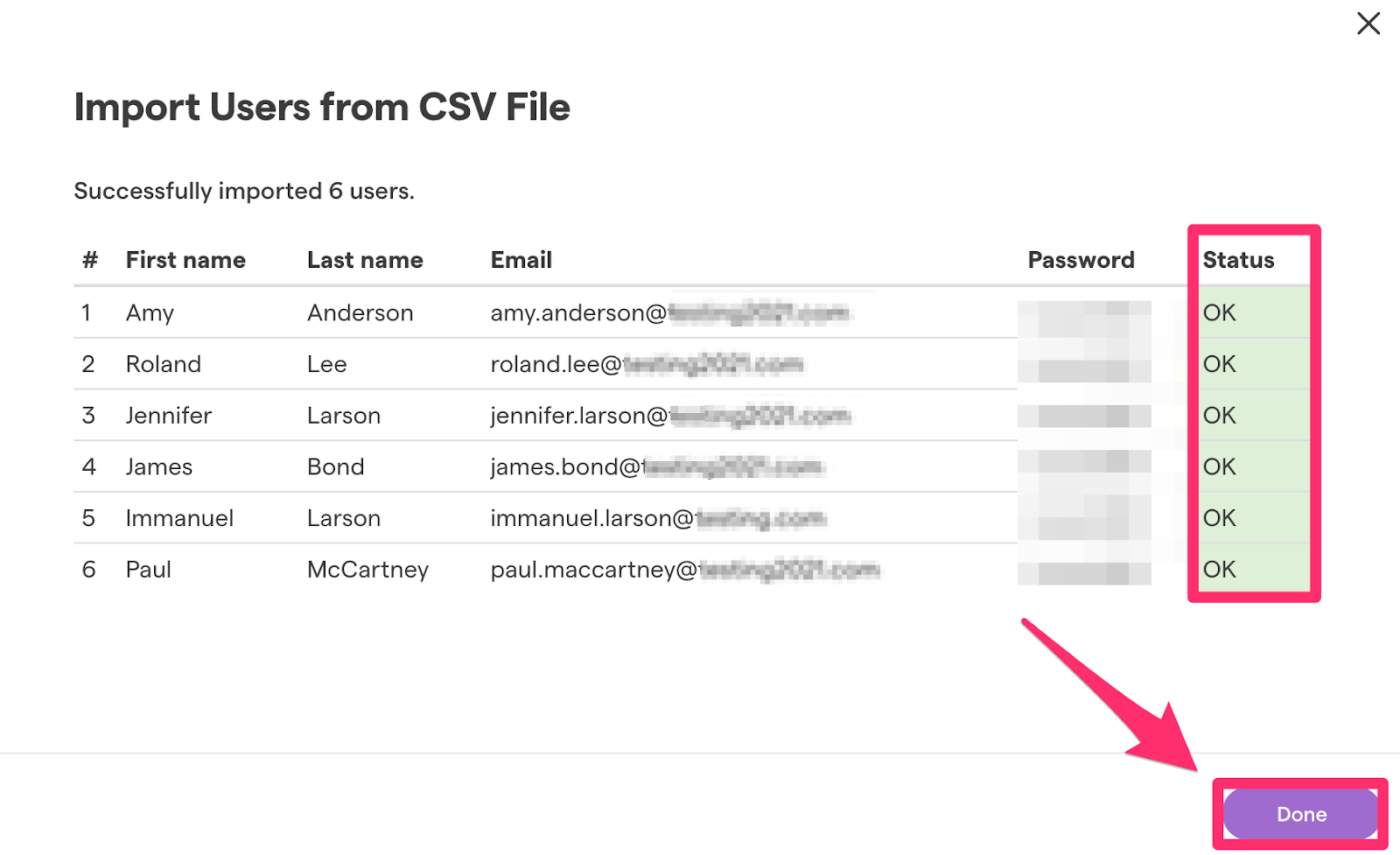 6. The students/teachers are now visible under User List.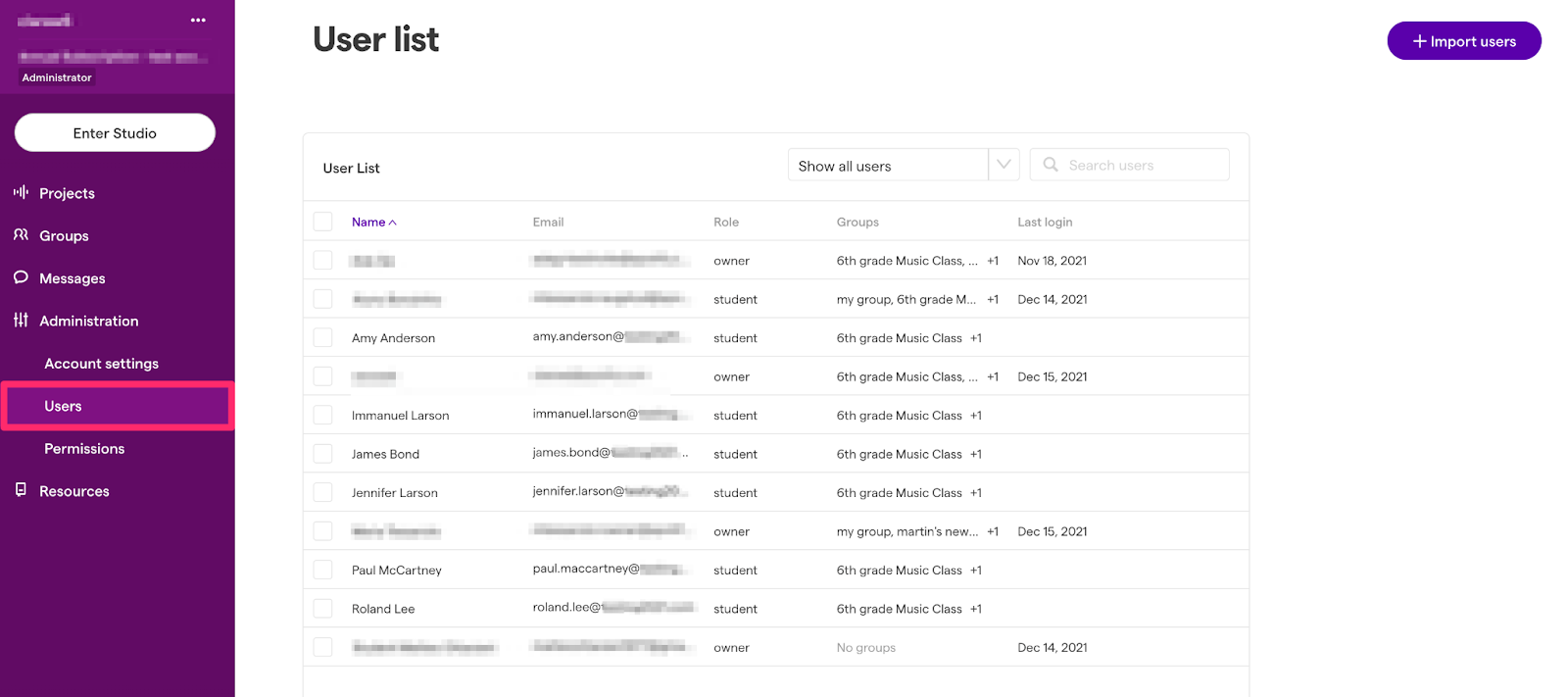 Important reminders:
The CSV file should follow this format:


First column: First Name
Second column: Last Name
Third column: Email address
Fourth column: Password

If the file has an excess row or column without info, an "invalid details" message will show on preview. Make sure to delete all excess rows and columns.
No capital letters and spaces should be used in the email addresses field.
Soundtrap does not send email confirmations for accounts created using CSV file. Owners or teachers need to provide the credentials to their students.
By default, imported students will have assigned seats if the Edu account has enough seats.