In this guide, we'll show you how to create an assignment through Canvas using Soundtrap!
Setup
1.) Log in to Canvas and go to Courses and click on +Assignment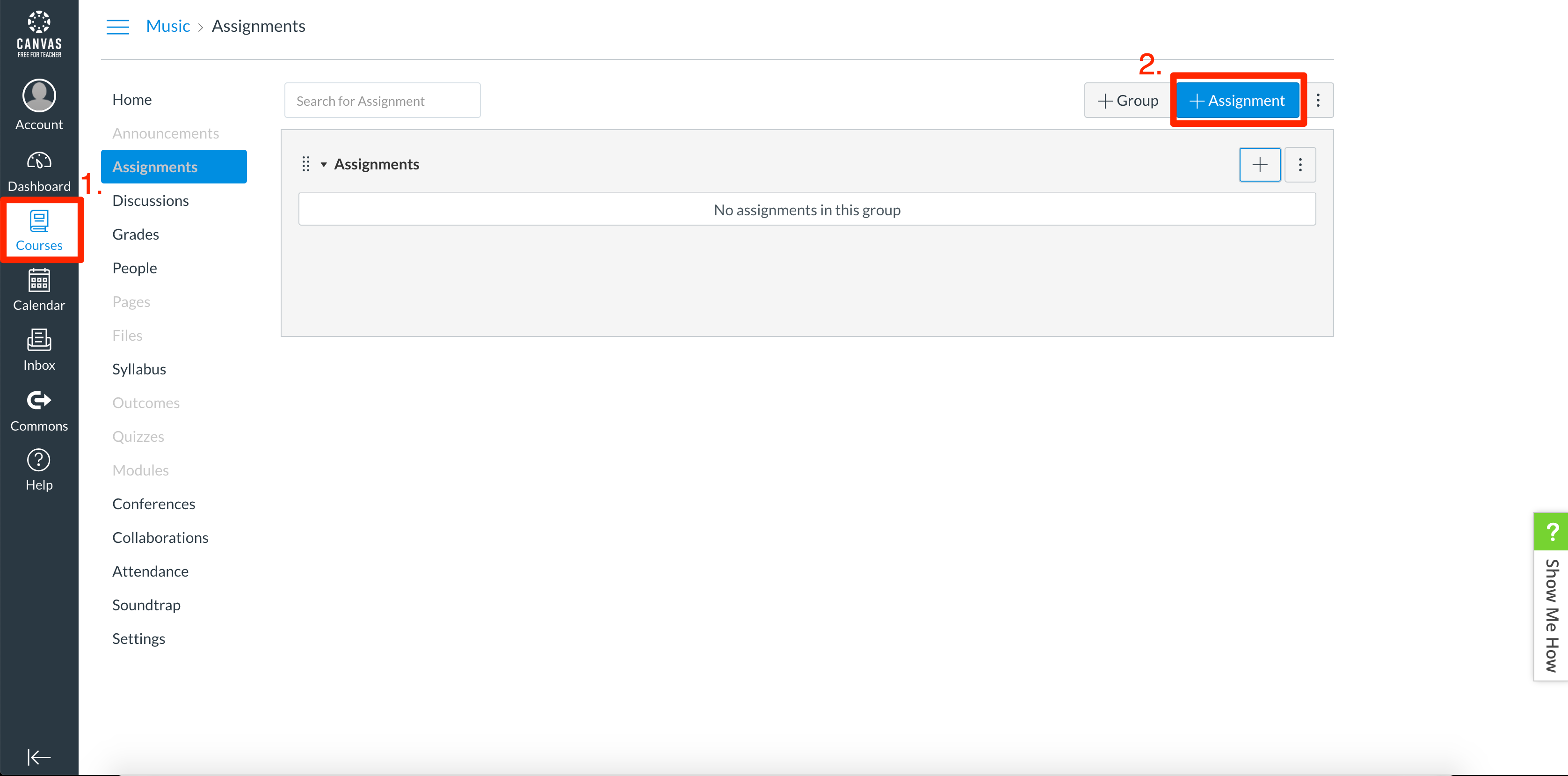 2.) Here, you'll fill in the information about your assignment (Name, description Points etc.). Once you're finished filling up, scroll down the page to reach Submission type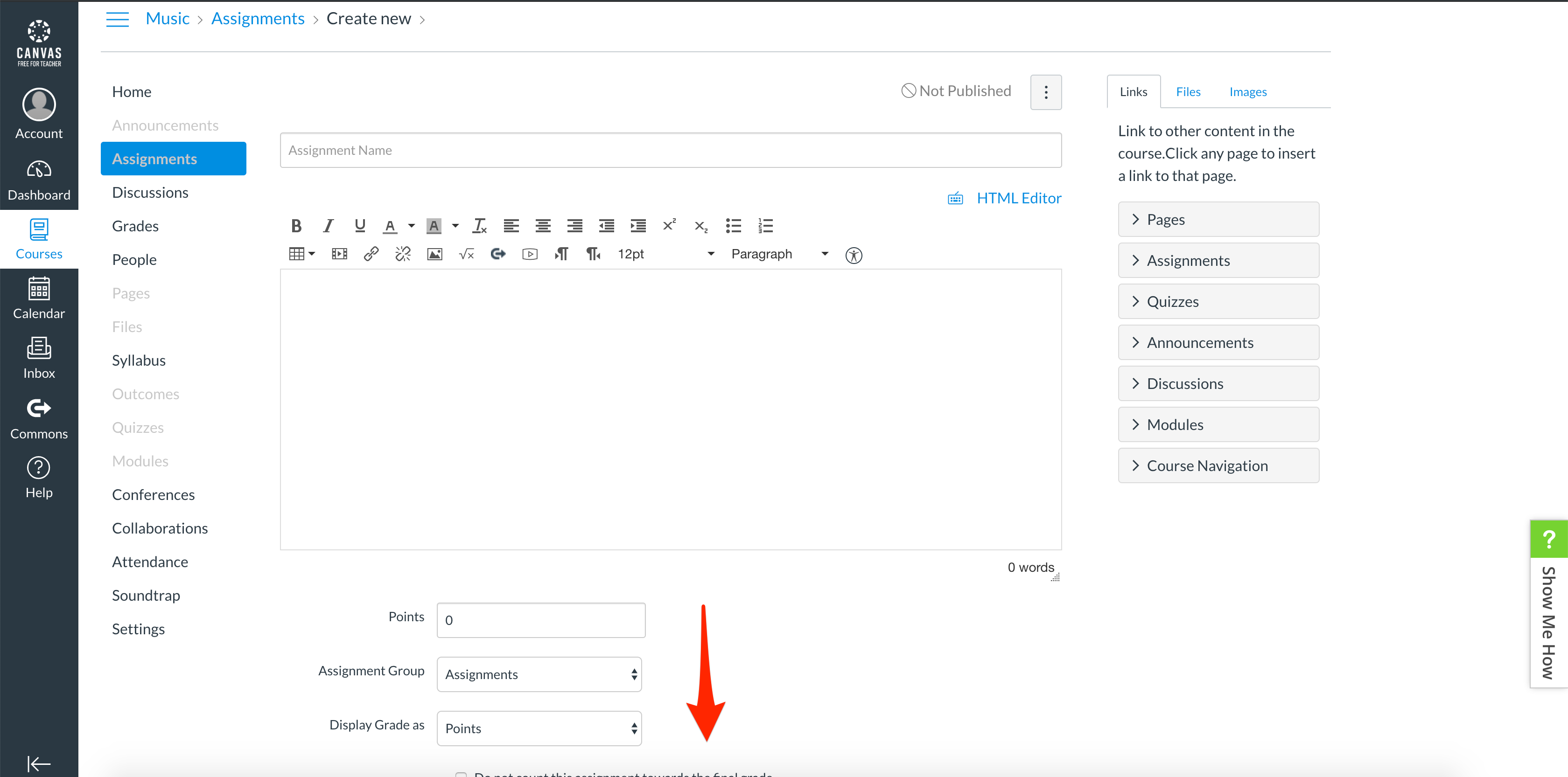 3.) As Submission Type choose External tool in the scroll down menu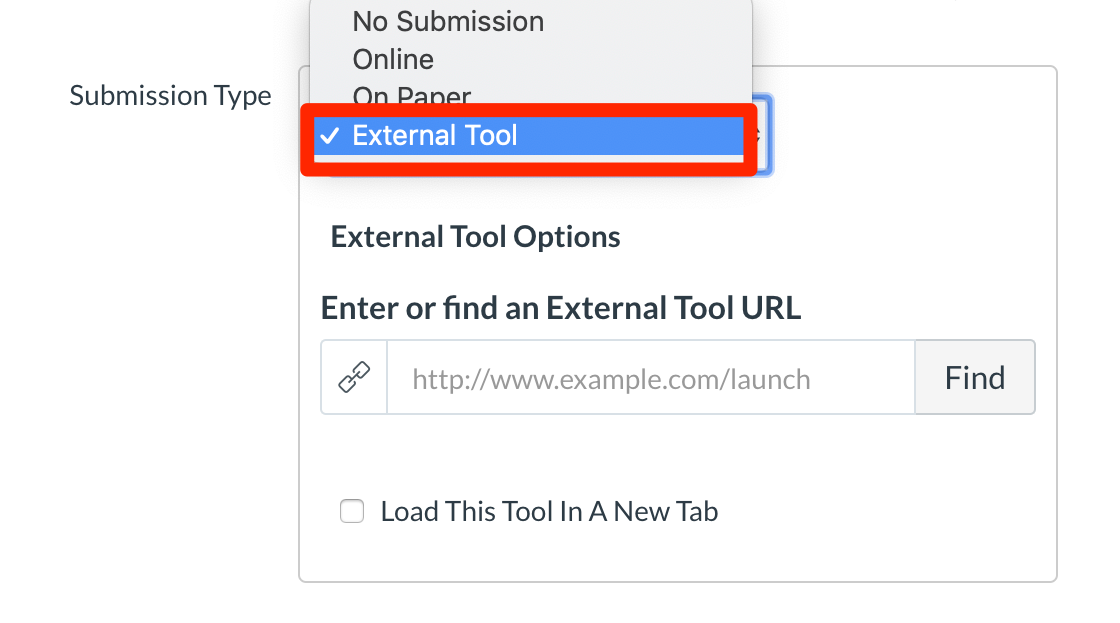 4.) Select Soundtrap to go to the studio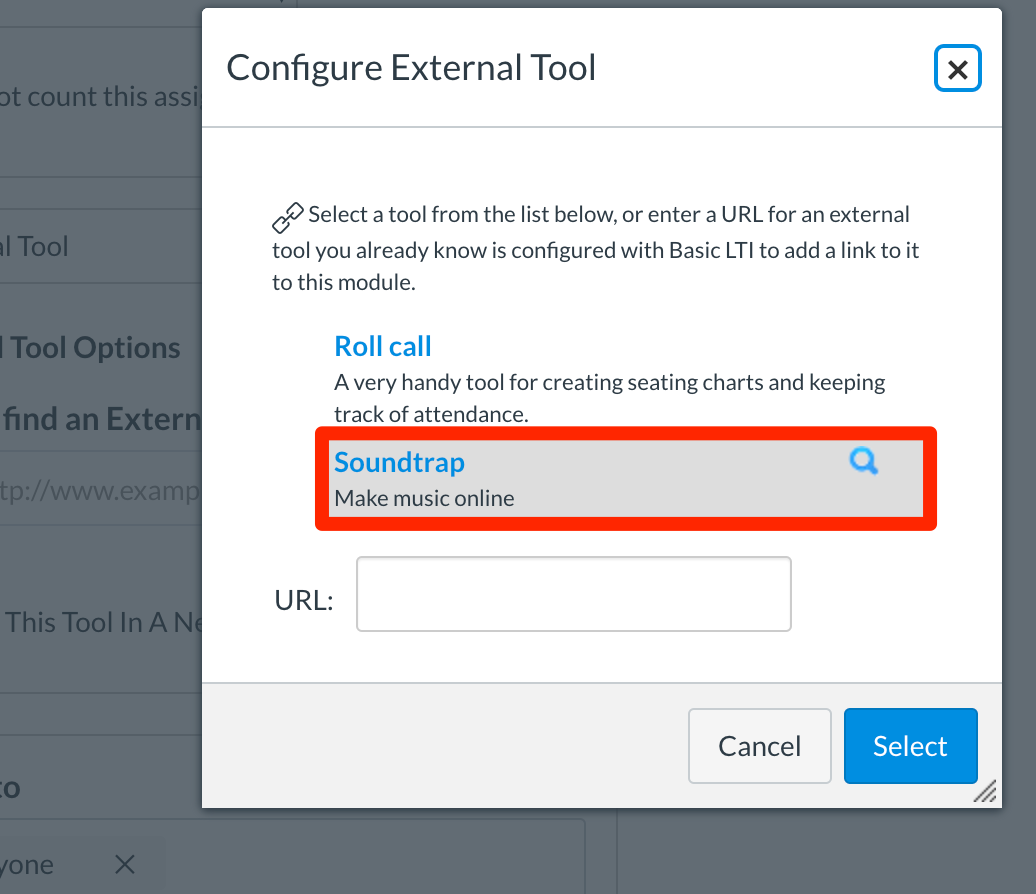 5.) When you are done with the project inside the studio, hit Save and go to File > Attach to task: Canvas assignment (it can of course be a blank project, but you'll need to add a track in order to save the project).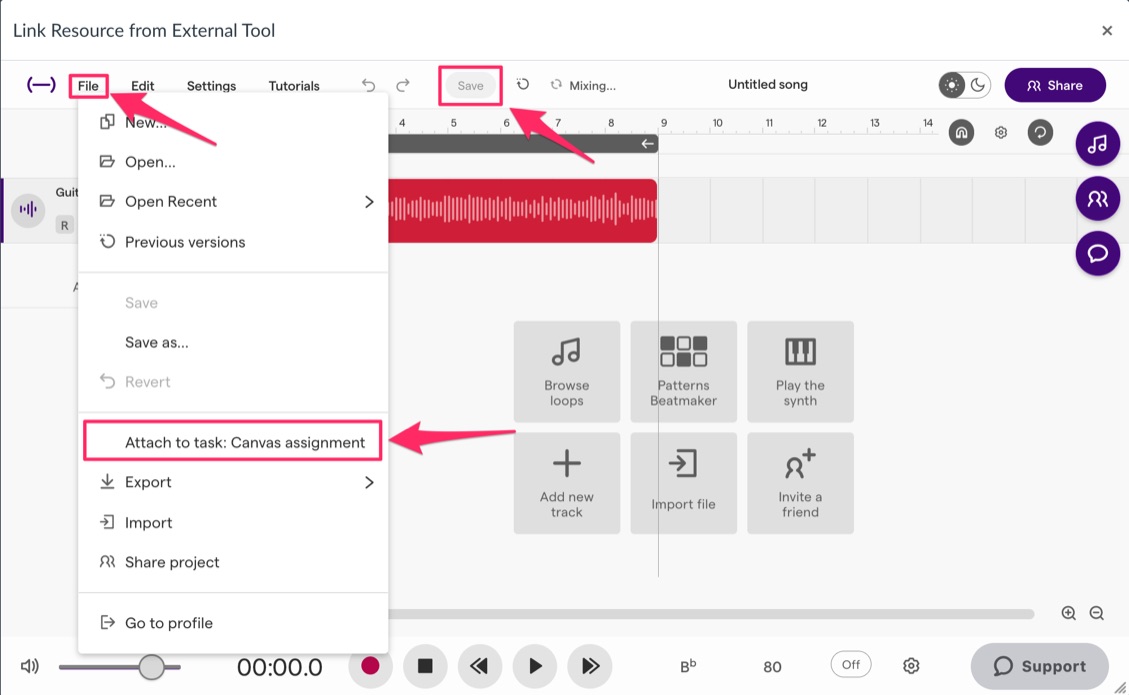 When you close the Soundtrap pop-up window you'll get back to Canvas and save the assignment! All done! :)