The most important thing when recording a podcast or a guitar, is that the recording sounds good. Even if you are saying really interesting things or your song have great chords, the sound of the recording will make it fly!
In this article, we're going to walk you through a few steps to make sure that your recording turns out sounding as good as possible. Let's get started! 
When you have opened a new project you are ready to set up your microphone(s). 
(1) Click Add New Track → choose Voice & microphones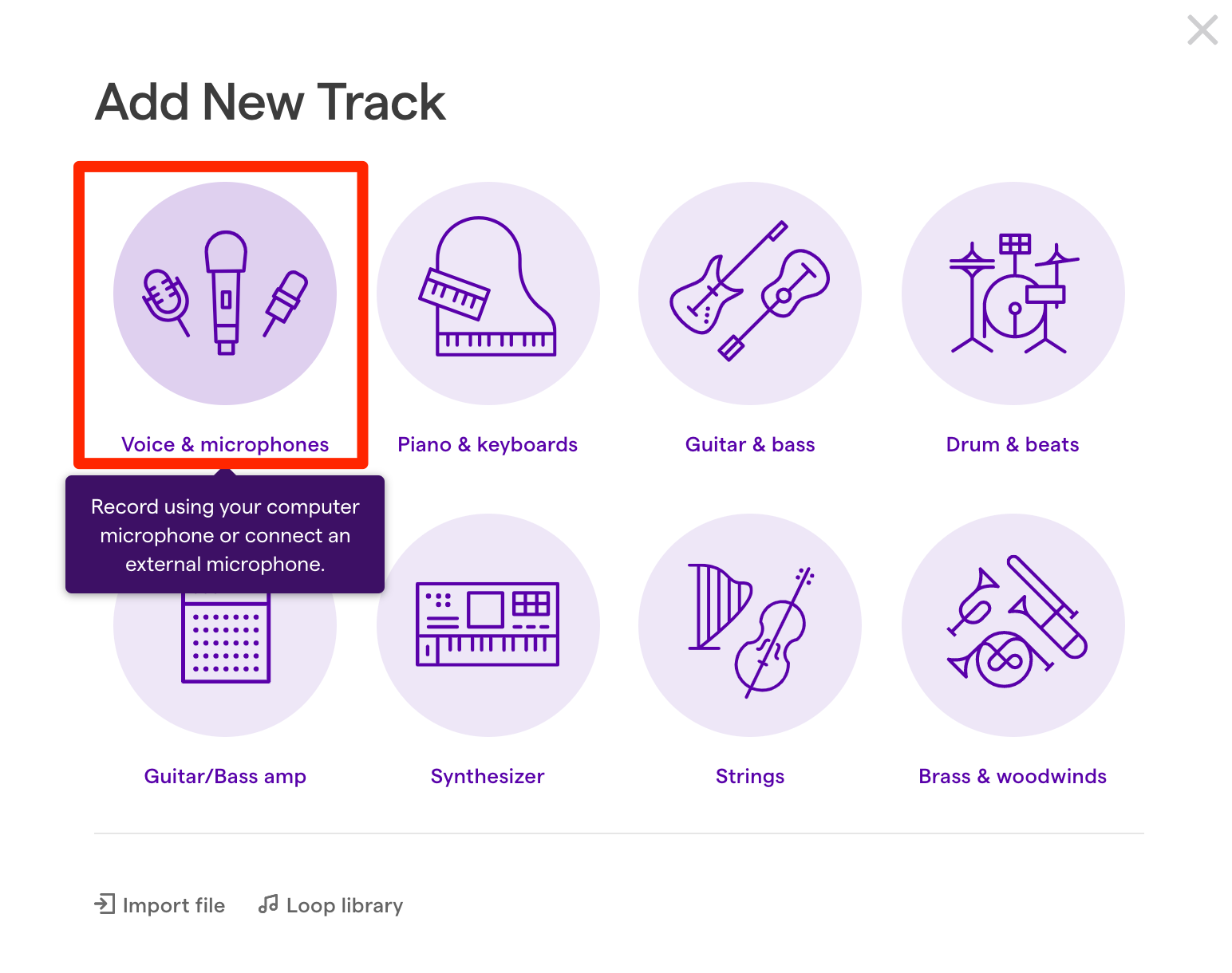 (2) Connect your microphone to the computer
(3) Choose your microphone in Soundtrap
(4) Add the preset "Podcast"

(5) Do a volume check

Multi-track recording - Do you want do record 2 different microphones simultaneously?
Follow the steps 1 to 5 again.
Now you should have 2 voice tracks.
Don't forget to record enable both tracks → Click on record.