If you want to share your amazing work with your Teacher or if you need to collaborate with your classmate to record, that's not a problem! Here we'll show you how to invite a classmate or Teacher to your project.
NOTE: You need to be part of the same group as your Teacher or classmate to be able to invite them to your project.
1. Choose the project to invite to and click on the three dots on the right of the Studio-button

2. Click on +Invite on the scroll-down menu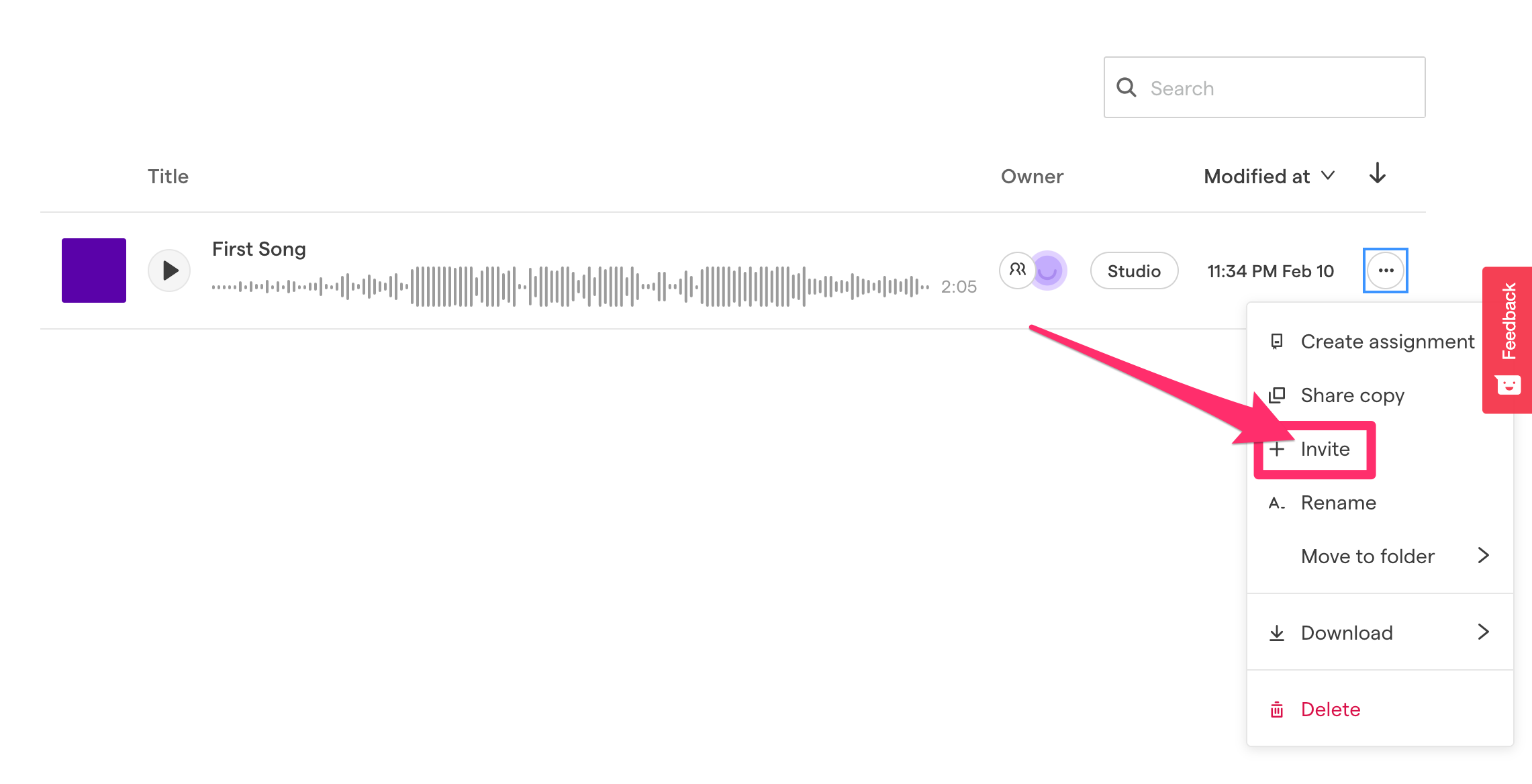 3. Here you'll be able to search for the name of the other user/users that you would like to invite to the Project. Don't forget to click Invite once you've found the user/users you want to invite.