First you'll need someone to collaborate with. Learn more about how to collaborate in this article.
Follow the steps below once your collaborator and you are both are online and inside the project:

1.) Go to the Collaboration tab and click on Call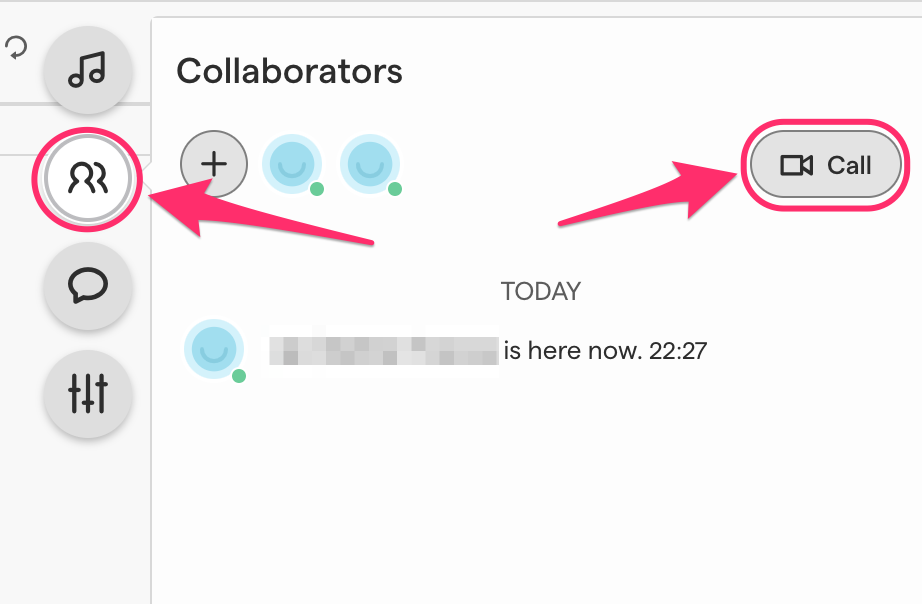 2.) As soon as your collaborator has accepted the call, click on the cog icon (bottom right corner of the video call) and select Set up voice track (scroll down menu)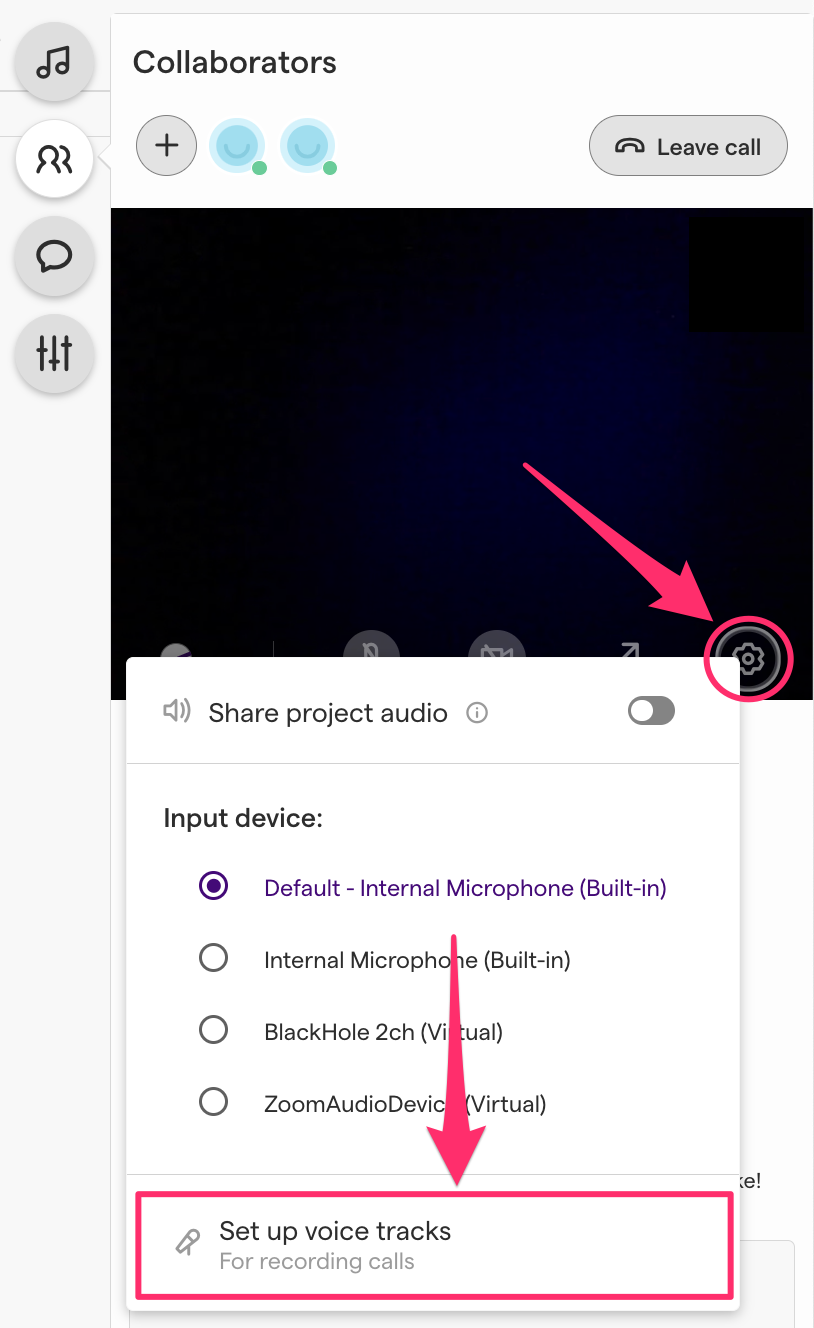 3.) Now, select which track to record the audio on and which microphone to use: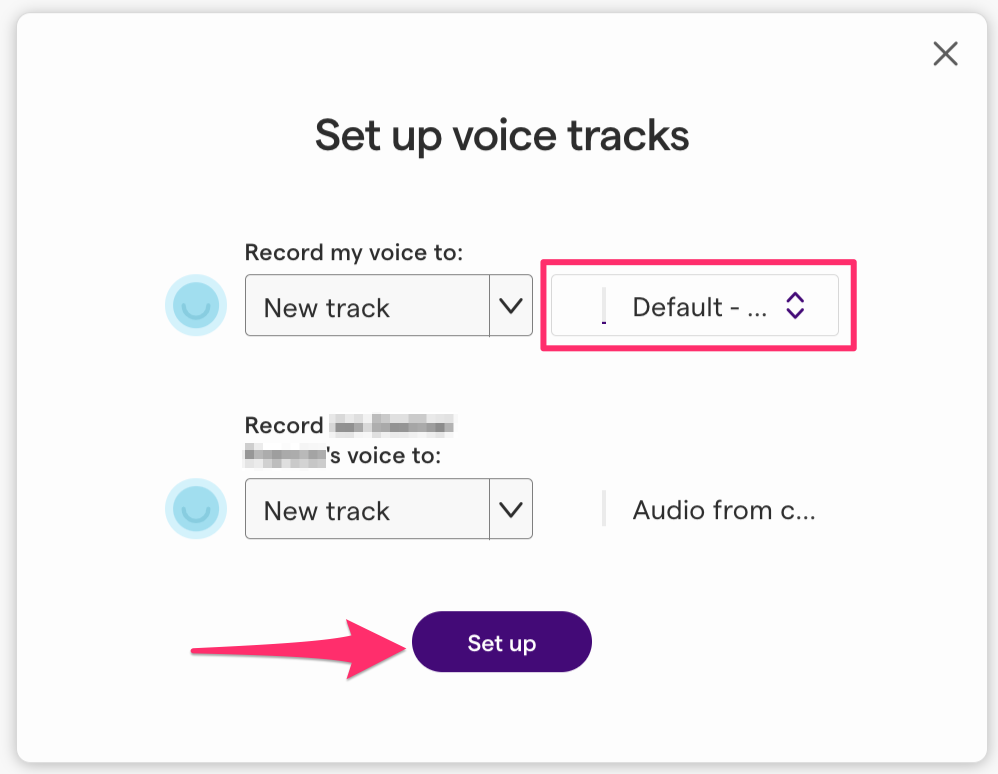 4.) You are all set. The only thing left for you to do is hit record!