You can invite people to your projects. You can search amongst:
Your Facebook friends (if you have connected your Facebook account with Soundtrap)
All users
or you can invite by entering an email address
From your profile page, click the ellipsis button (3 horizontal dots) next to your project (1.1) and choose Invite (1.2). Alternatively, if you're in the studio, open the chat (the Collaborators tab) and click "+ Invite" (2).
Once invited, he/she will receive an email invitation with a link. When he/she accepts the link the project will open. You can chat (or video call) in the Collaborators tab. Whenever you click save, your friend gets an update notification with your changes.
Also, check out these tips for a great collab!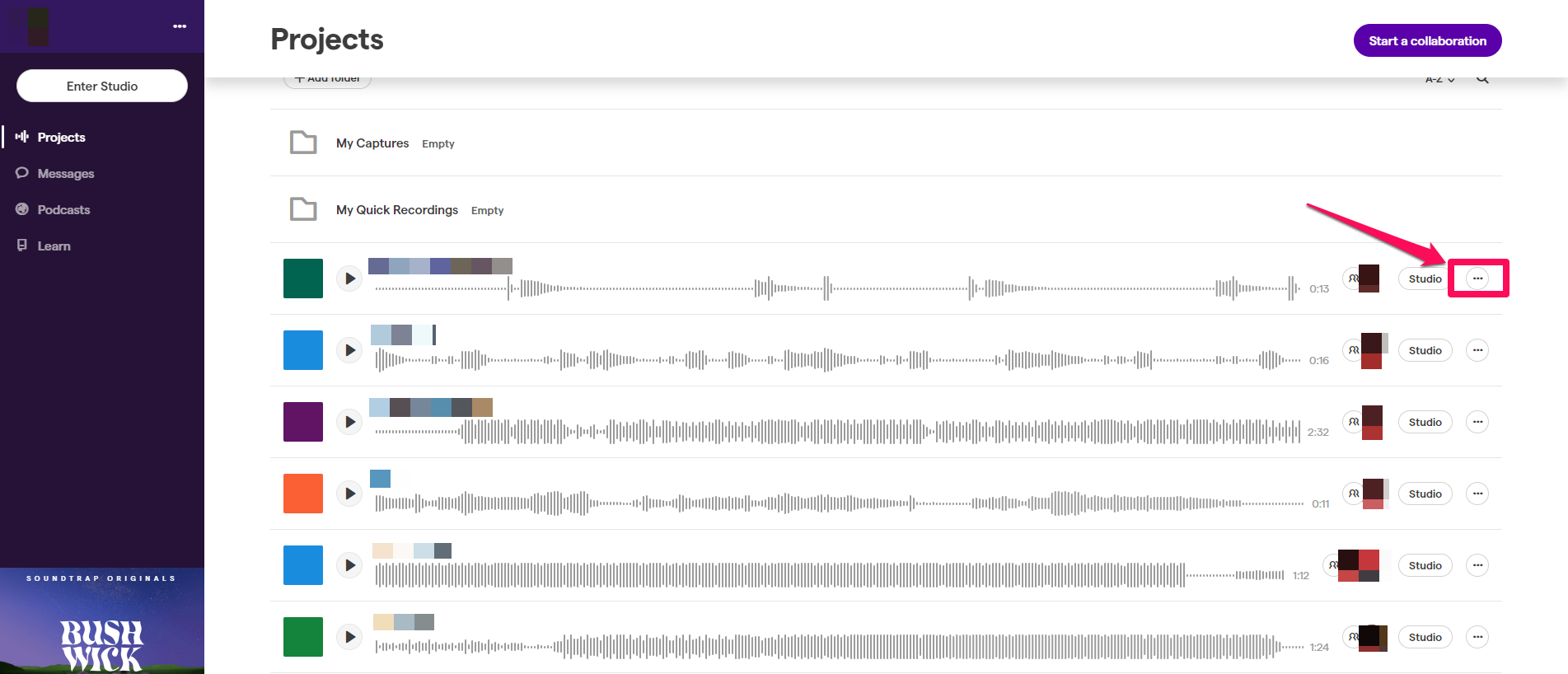 (1.1) Profile page - ellipsis button that's next to your project (3 horizontal dots)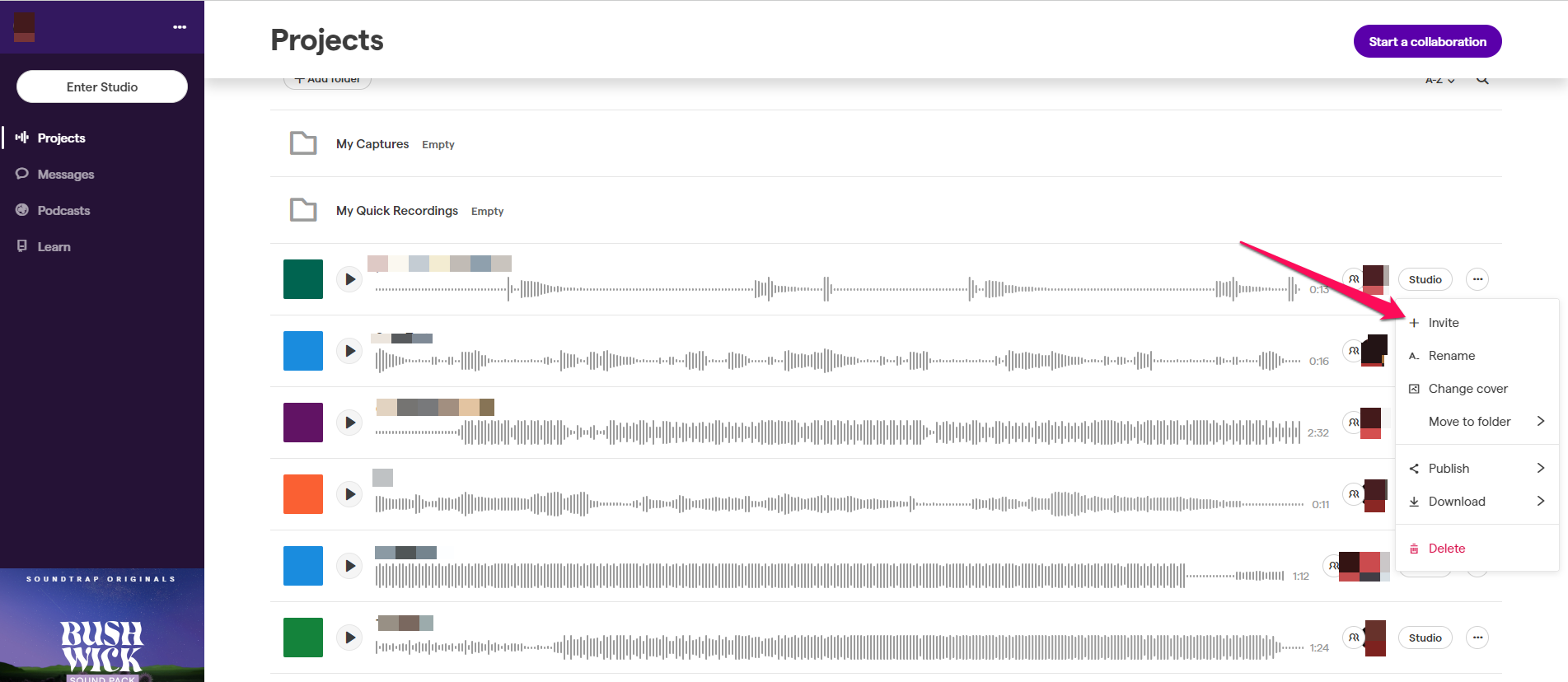 (1.2) Choose "+ Invite"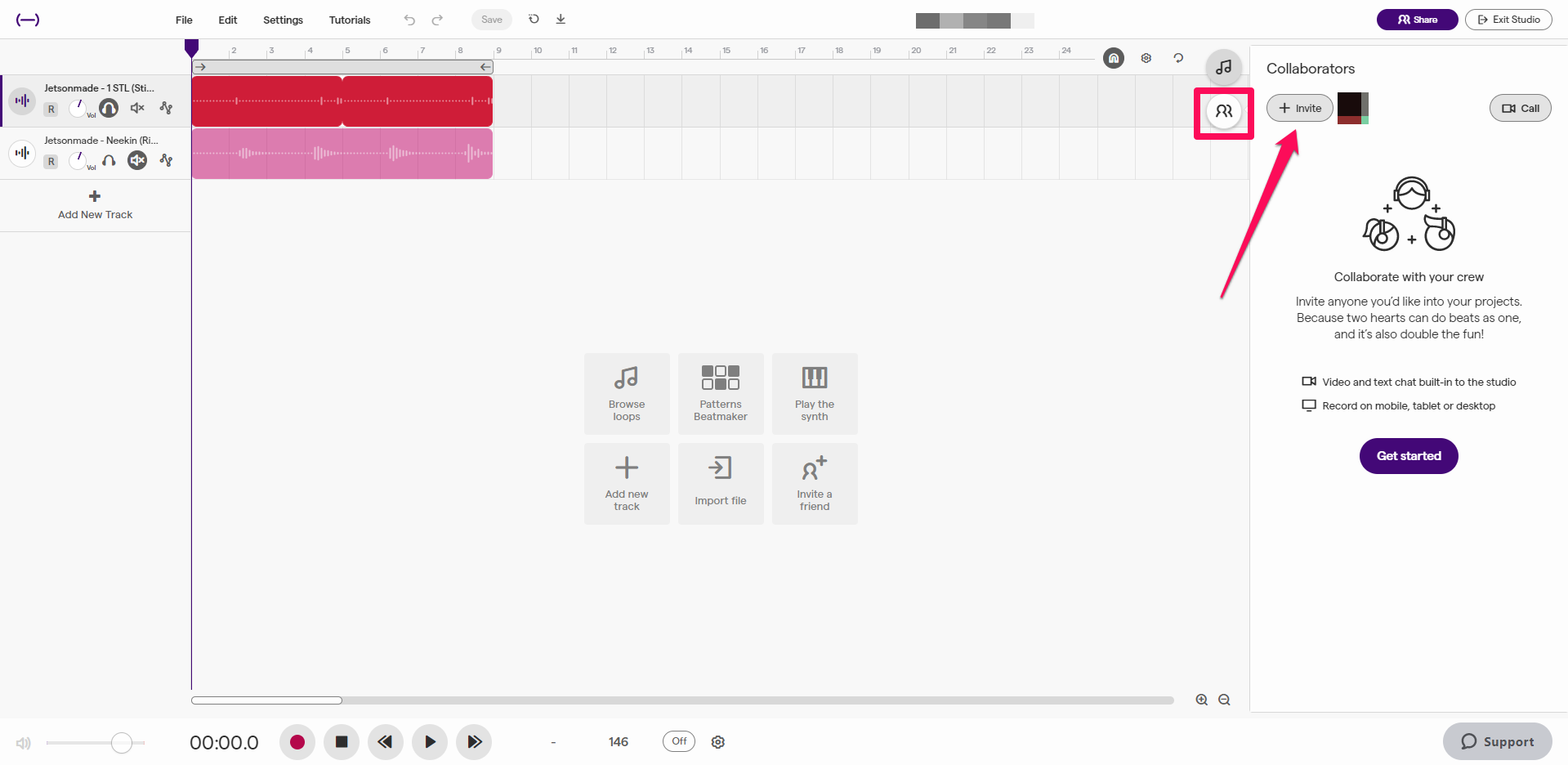 (2) Studio - Collaborators tab ("the chat") - "+ Invite"