This article will guide you through how to sync your Schoology course sections over to Soundtrap to create a Soundtrap group. By syncing your Schoology course sections to Soundtrap, your students will automatically be added to the correct Soundtrap group that mirrors the course sections they belong to in Schoology.
NOTE:
This feature is only visible to Schoology integrated users. To learn more about how to setup Soundtrap with Schoology,
click here
!
Steps to follow:
1.) Log in to your Schoology account and click on the Soundtrap app which will launch the Soundtrap iframe.


2.) Go to Groups > click on Sync with Schoology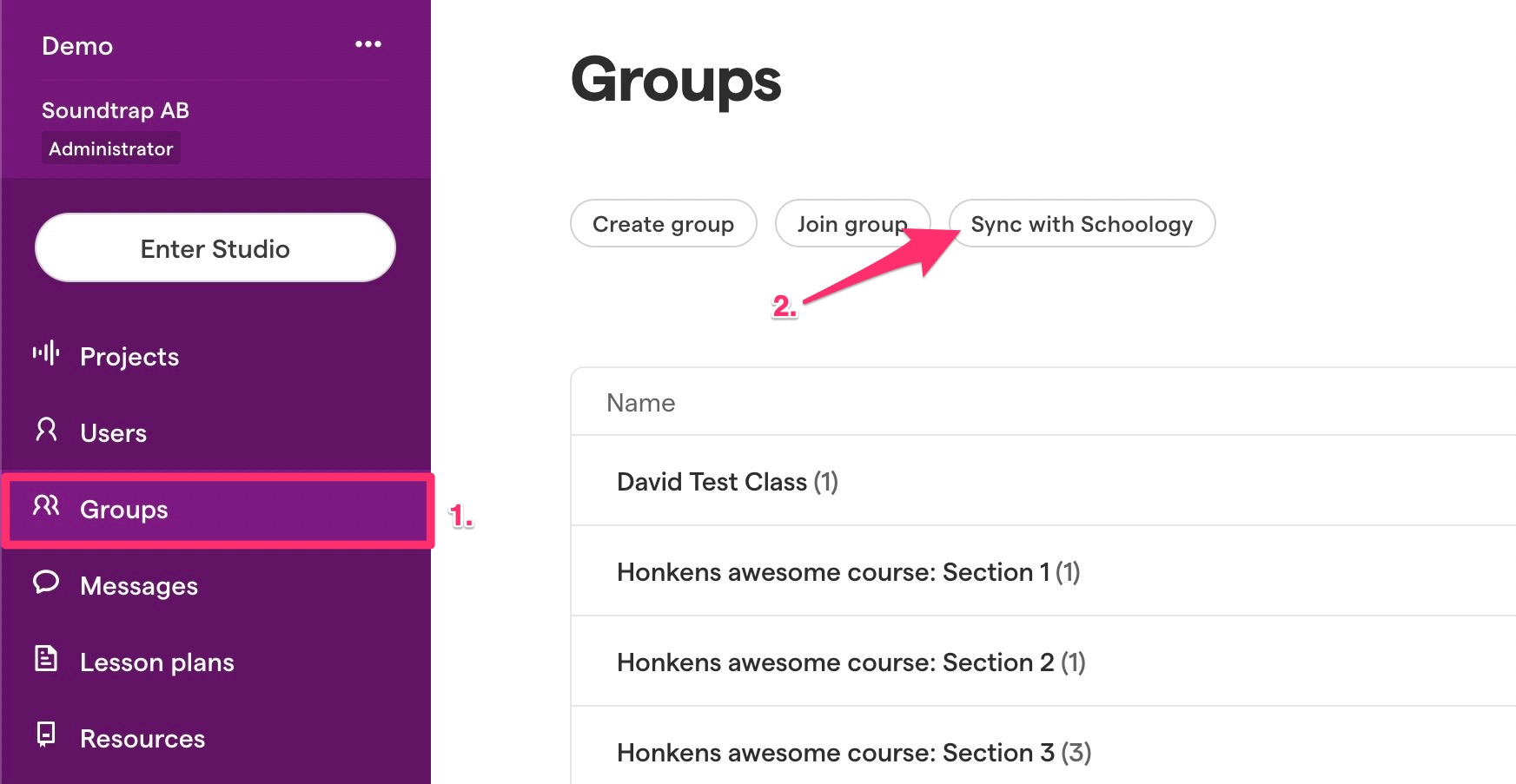 3.) In the next dialog, select which course sections you wish to import > click Sync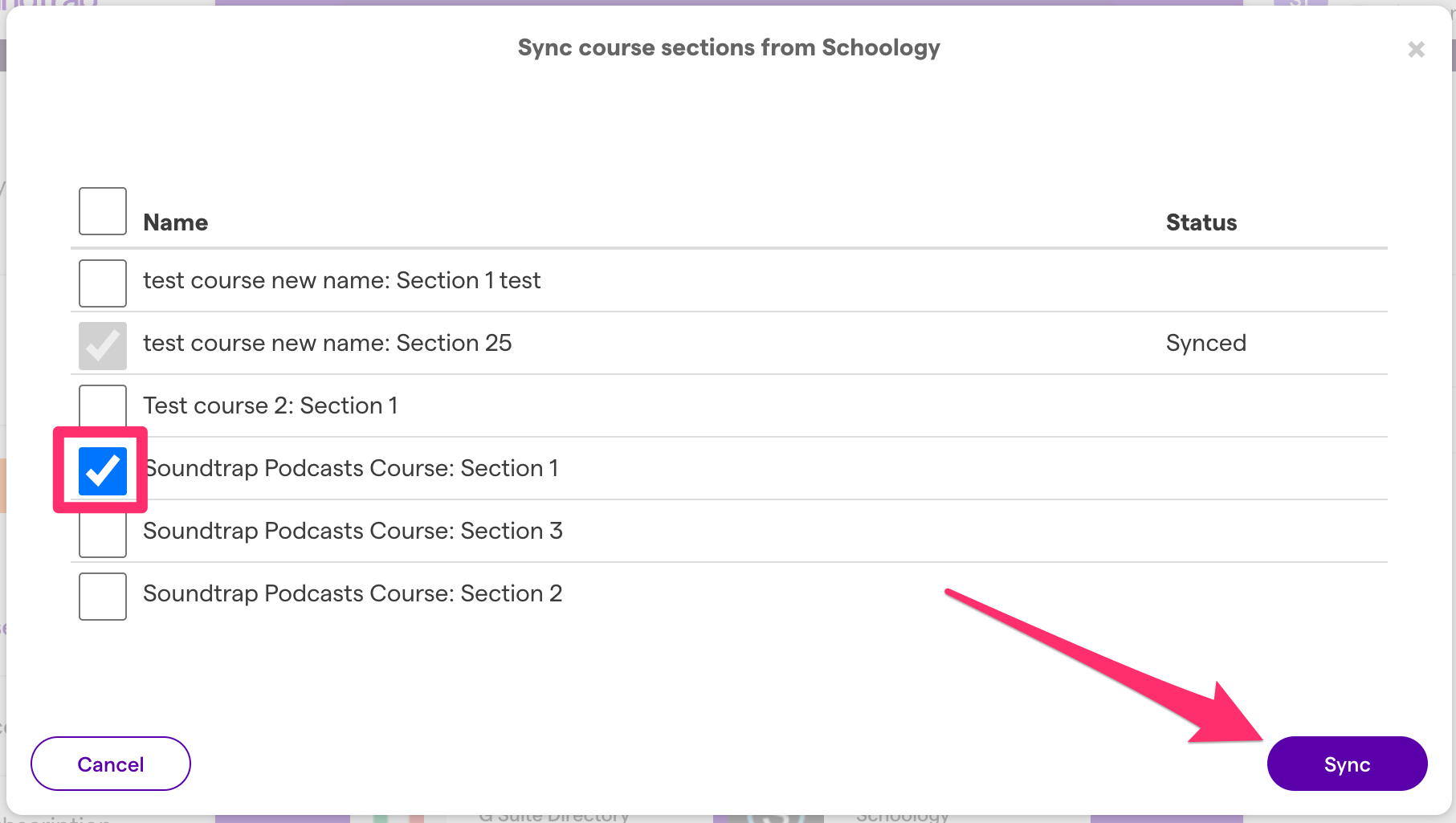 (If the check marks are greyed out, it means that they've already been synced)


4.) There you go! The selected Schoology Course sections have been synced and your students will be added to the Groups in Soundtrap upon login.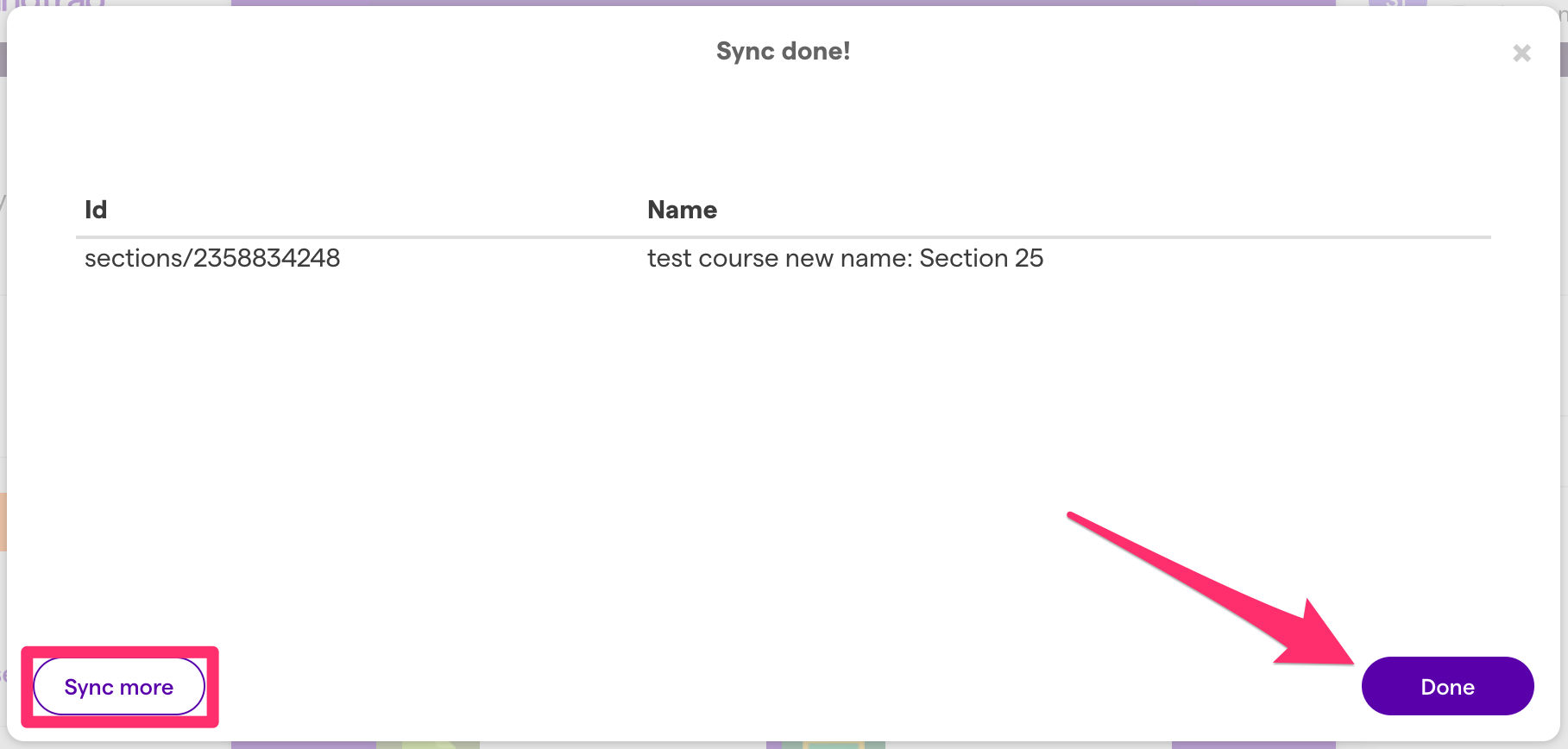 (Click on Sync more to select additional course sections)
NOTE: It is not possible to re-sync your Schoology course section after it has already been synced.