NOTE: You will not be able to integrate your Schoology account with an existing Soundtrap Edu account. If you're prompted with an "Access-denied message" when trying to access Soundtrap via Schoology, Contact support for further assistance.
Setup
1.) Start by logging in to Schoology and go to the App center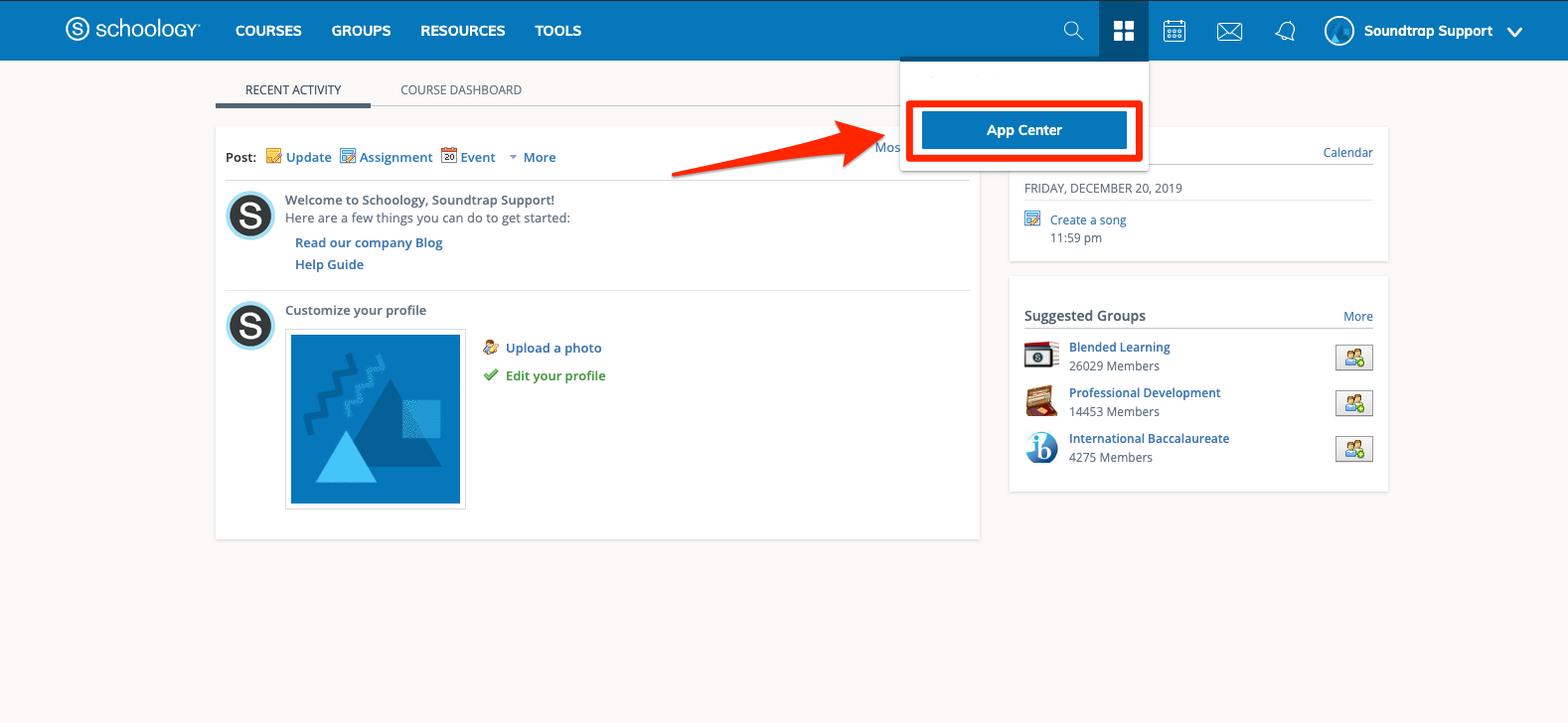 2.) Scroll down the list of apps to find Soundtrap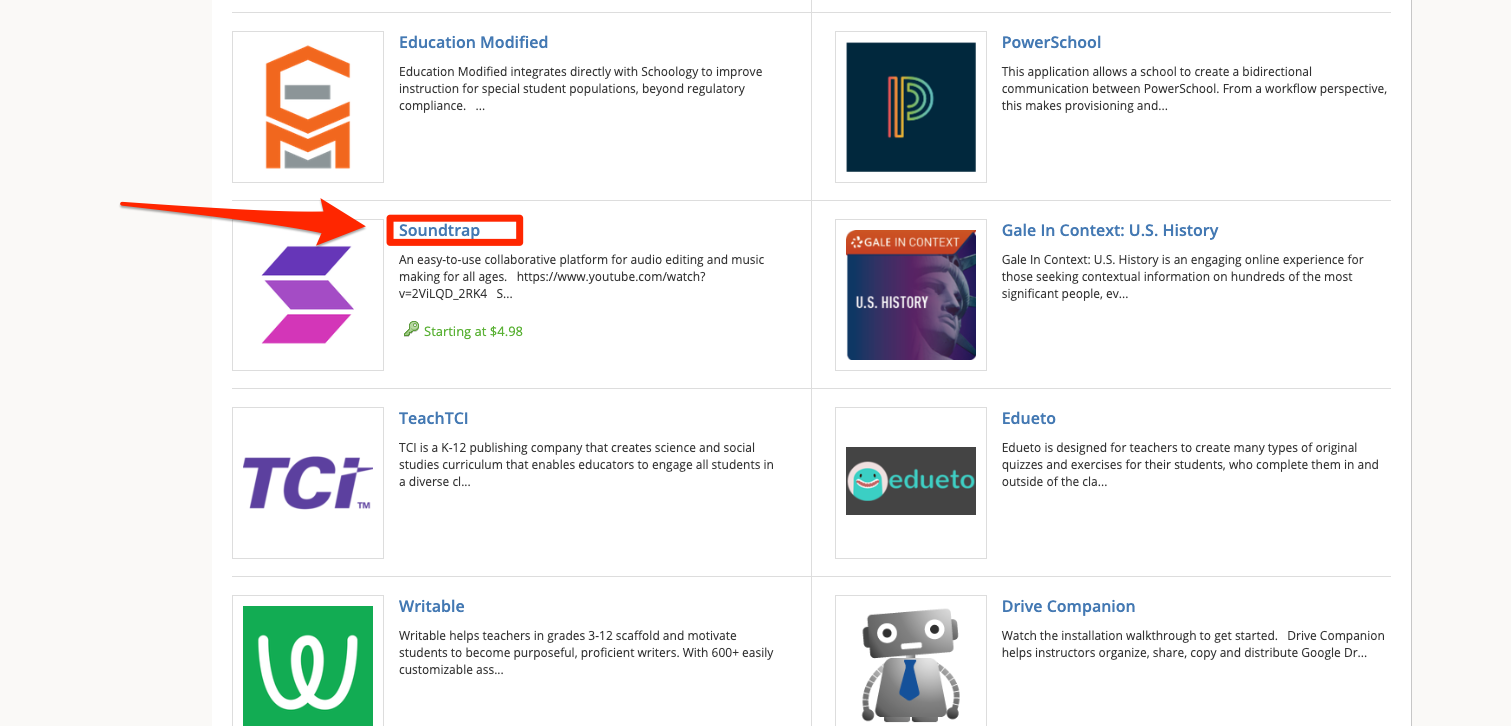 3.) Once you've clicked on Soundtrap, click on Install App

4.) Next you'll need to accept that Soundtrap require information from your account in order to import users

5.) Click on Add to Organization

6.) Next you'll need to click on Install/Remove to specify who will gain access to Soundtrap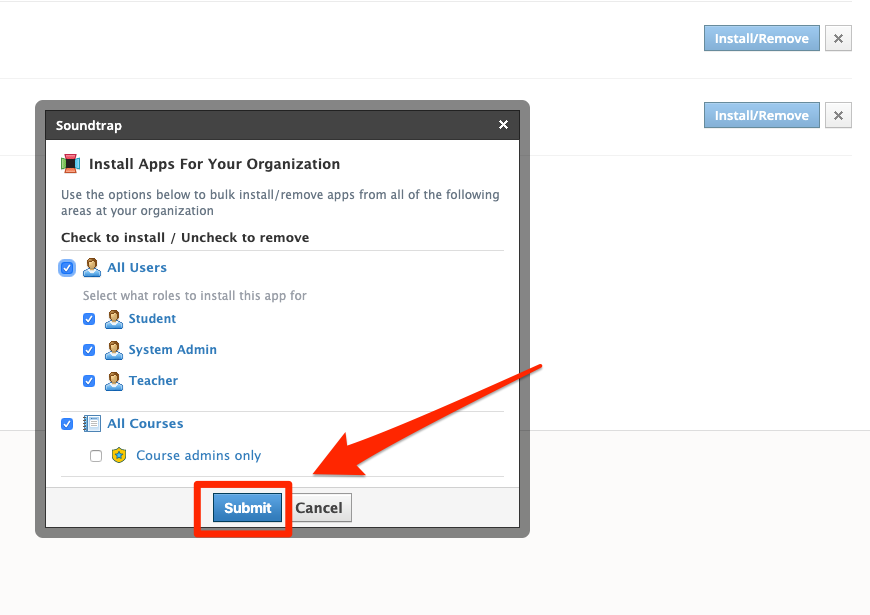 7.) When you start Soundtrap for the first time you'll need to Approve the connection between Soundtrap and Schoology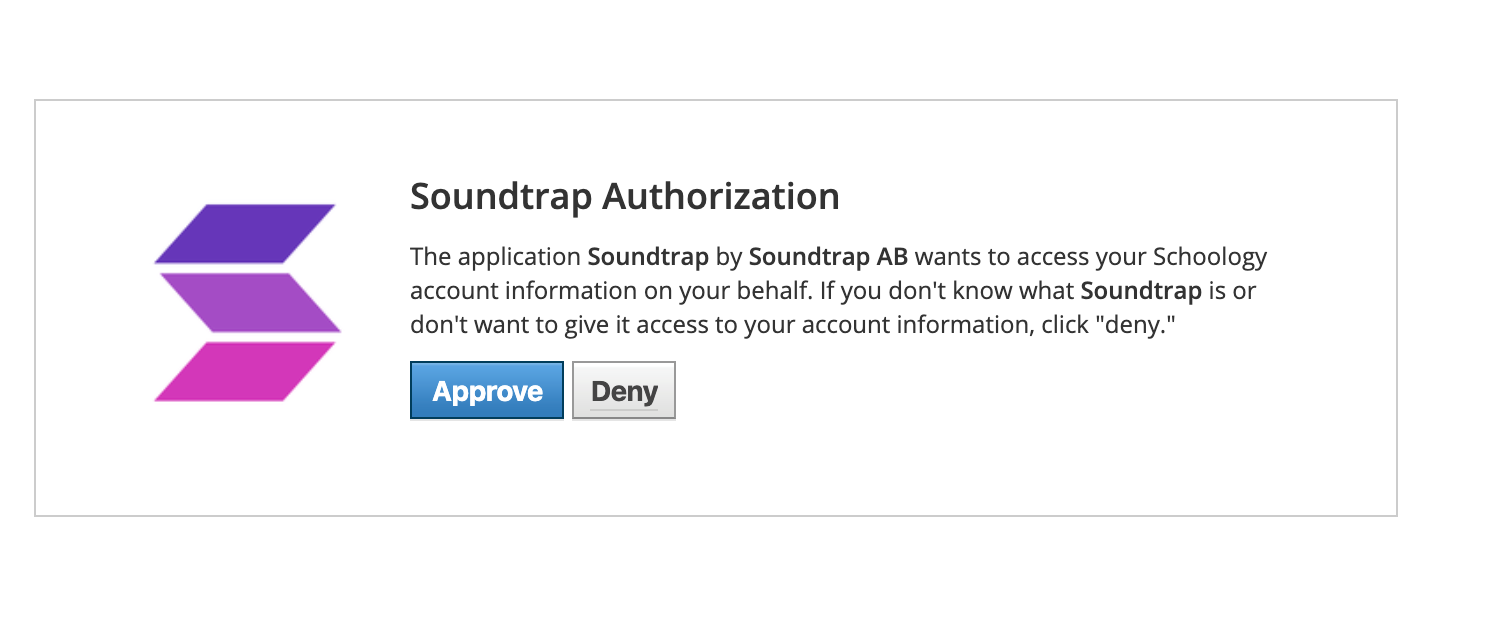 8.) Once you've approved, Soundtrap will launch and you now have a trial account set up for you!