Input selector
The input device selection is located in the instrument view of the studio. Select your input device and click on the name of your current input to open the dropdown list of available input devices.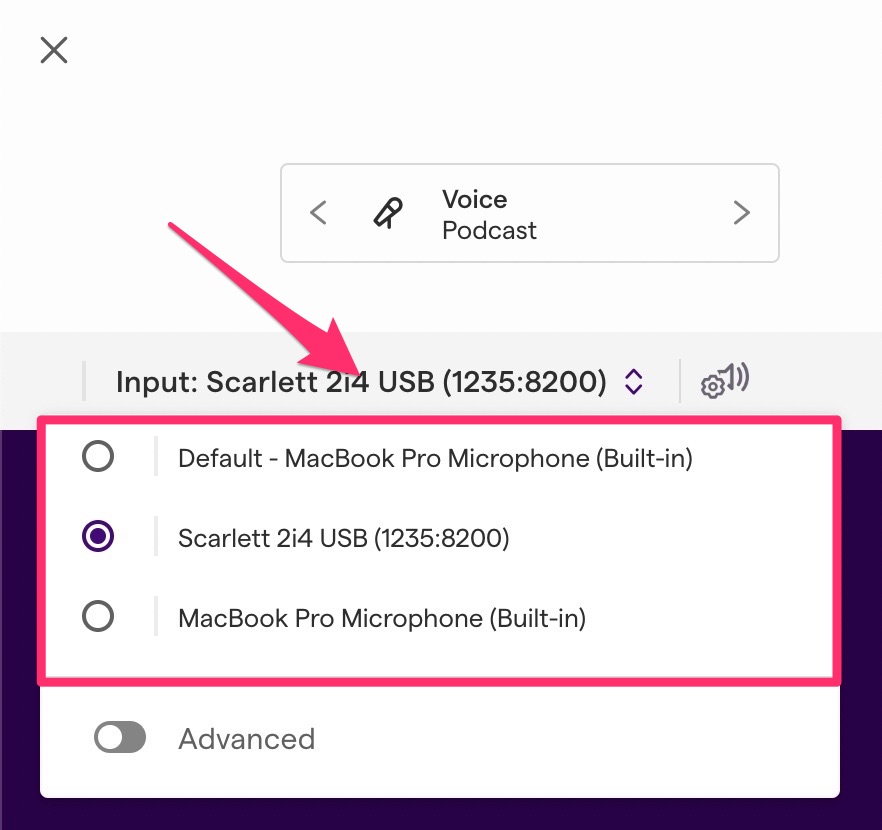 Click Advanced to select channels from your audio interface. If your audio interface has more than two input channels, the additional channels will not be accessible due to a browser limitation.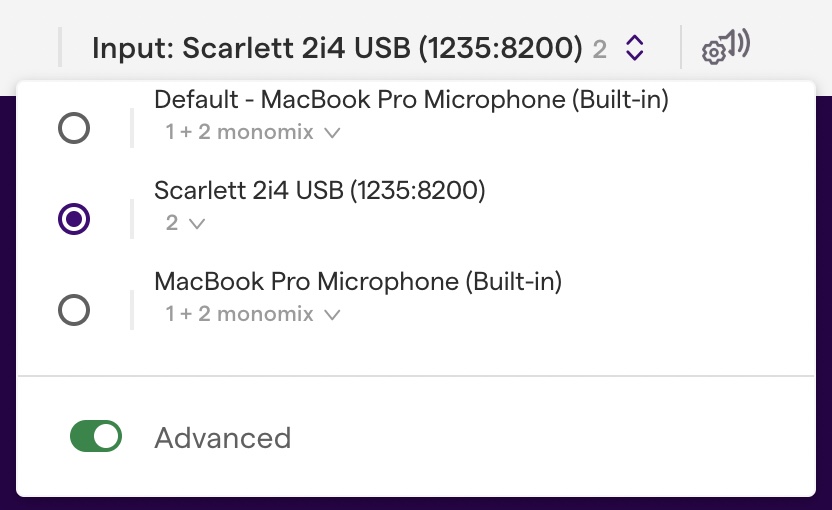 The option "1+2 mono mix" combines the first two channels of the device into a single mono signal. Click on the current input option to access the alternatives: "1", "2" or "1+2 mono mix".