How to Import MIDI files:

You can simply drag and drop the .mid file that you'd like to Import on the composition area.

How to Export MIDI files:

1. Click the ellipsis icon corresponding to the MIDI track that you'd like to export.
2. Select Export > MIDI file

You can also export MIDI files to Flat.io and Noteflight as well if you'd like a transcription of the MIDI track.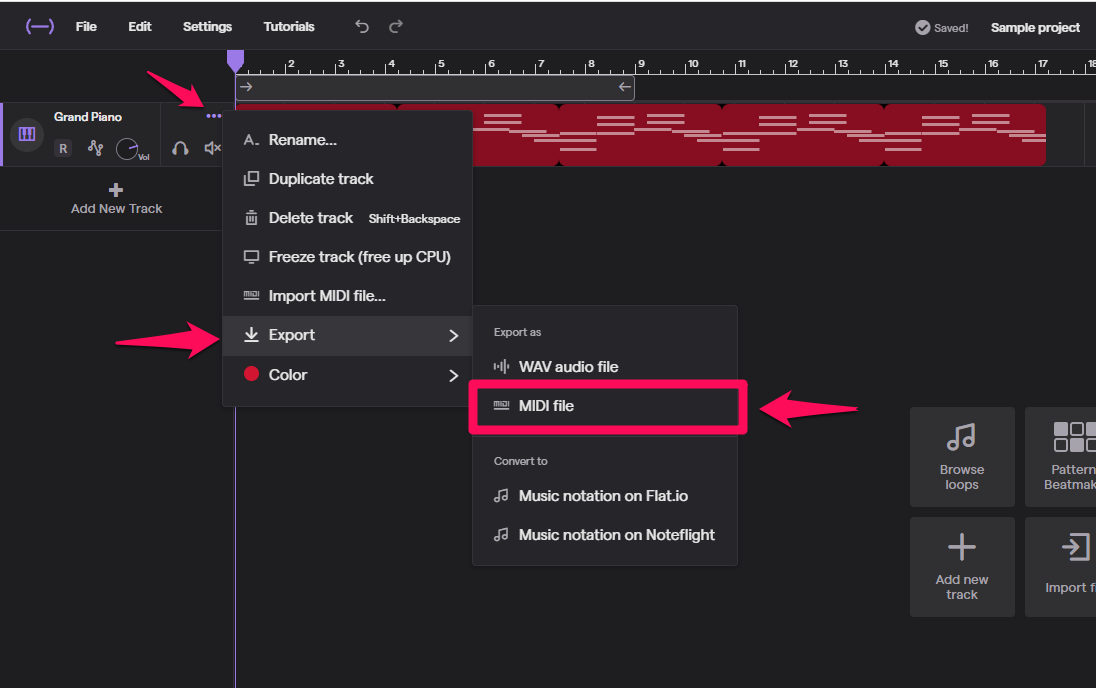 Note: Export as MIDI file is only available for Premium, Supreme, Complete and Storyteller subscriptions.