Here's how to add 808 glides:
1. Open the studio > Add New Track > Bass & 808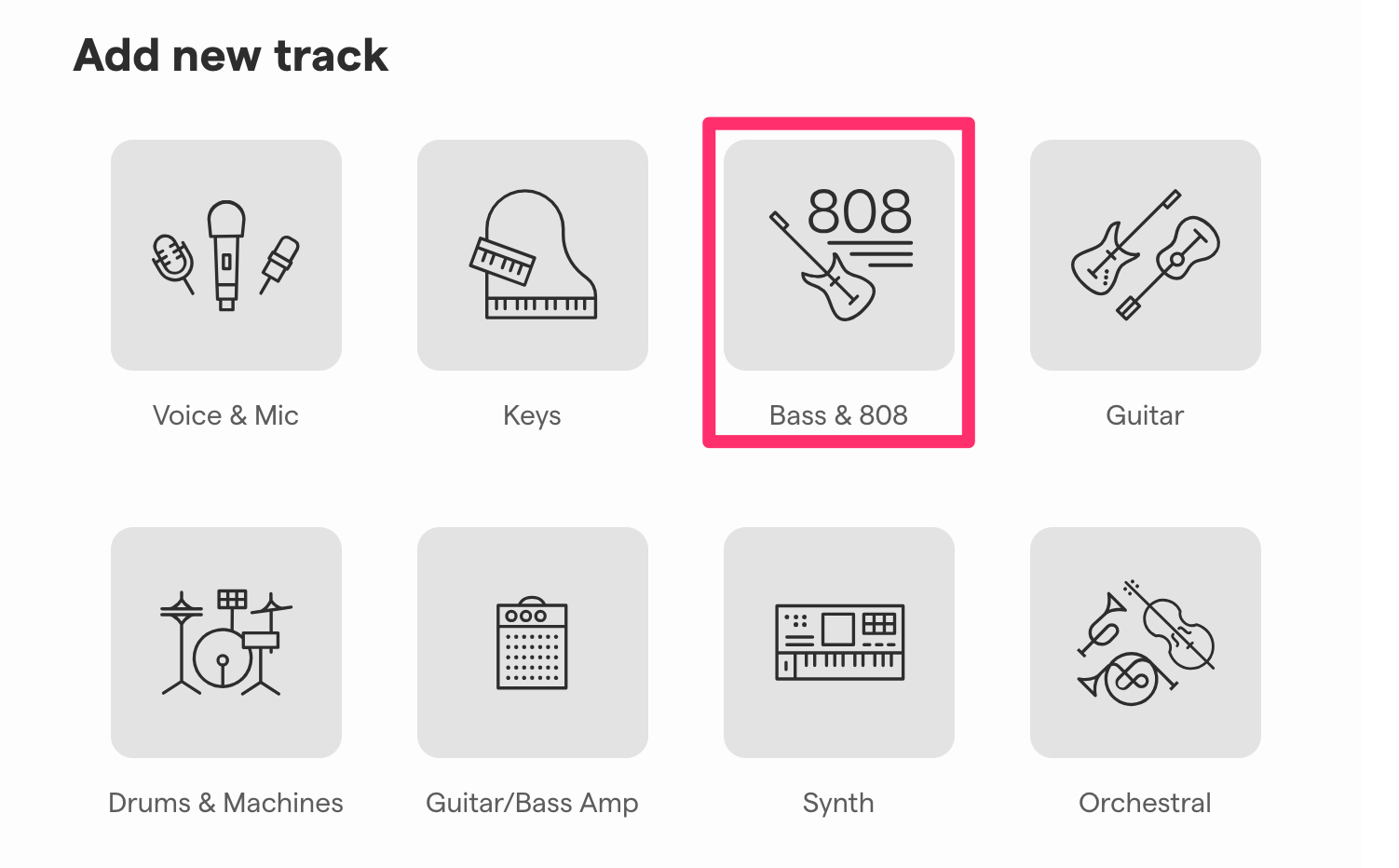 2. Select Bass & 808s > 808 (with glide) or Desert 808 (with glide) > choose your preferred 808 sound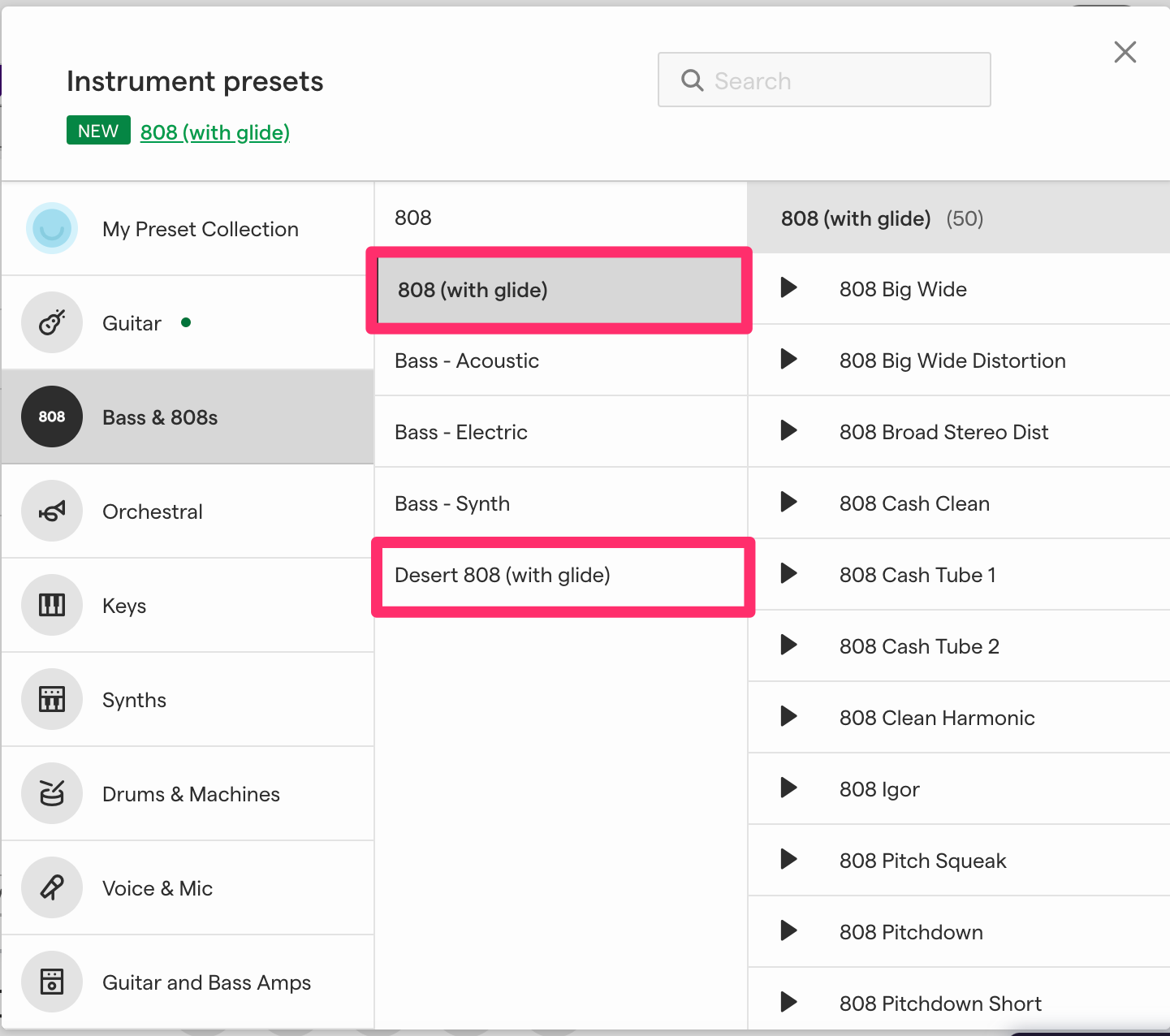 The 808 with glide has its own unique settings that you can tweak:

The

Glide

knob controls

how long it takes for the glide to reach the next note

. If the knob is further to the left, the glide time is shorter. If it's further to the right, the glide time is longer, but if it's all the way to the right, the glide will be nonexistent.

The

Saturation

knob

distorts your sound by adding harmonics, making the 808 sound more aggressive and cut through your mix better. It also makes the 808 sound more apparent on small speakers.

Attack

knob: How hard your 808 will initially hit when played (ex. a shorter attack means a harder hitting 808).


Release

knob: How long the 808 sound will last after the key has been released (ex. a shorter release means a shorter sounding 808).
Check out how to use the 808 glide below:
Using the 808 with glide, open the piano roll.
Add two notes and overlap them with each other. Overlapping the notes will tell the 808 to glide from the first note to the second note. In this case, we want to glide from C to A.