So, you've decided to split the regions of your audio track and re-arranged them to create a more unique sound, or pattern, but now you're having trouble moving the regions around. What's more, is that you're now also unable to loop the region as one.
The solution is to merge the regions together! Here's how to do it:
(1.) Click Settings in the studio.

(2.) Click Merge tracks...

(3.) and (4.) Select the track you want to merge and click Merge.
Note: Make sure that you only select the track where you want the audio regions merged. If you select multiple tracks, it will also merge those tracks into one. For merging multiple tracks, you can check this out!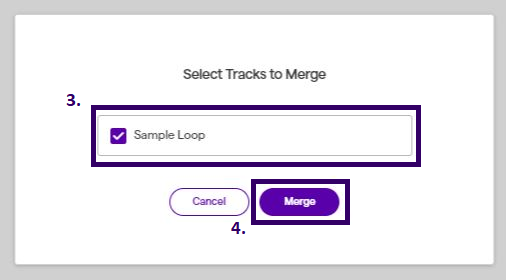 (5.) After merging, the merged track will replace the old track. Now, you can easily move or loop this track!