Don't worry, we didn't forget about you!
Please check the following:
Your Spam folder to make sure emails from support@soundtrap.com haven't been marked as spam.

These IP addresses to confirm they aren't blocked:

Zendesk IP Address: 104.18.2.228

Soundtrap IP Address: 35.186.224.25
Still having trouble? You can now talk to us directly from the Support site!
But first you'll need an account for our Support site. If you already have one, you can skip these steps. Here's how:
1. Go to the Support site (or click here).
2. Click Sign in. From there, you have two options. You can either pick Sign up (1) or Get a password (2). Both options will create an account for you.
Note: Your Support account is different from your Soundtrap account, so you can definitely use another email address. However, we recommend also using your Soundtrap account email for the Support account for faster transactions.
(1) Sign up pop-up

2) Get a password pop-up
3. Check your inbox for an email from support@soundtrap.com, set your new password, and you should be good to go!
If this is your first time contacting our support team, or if you'd like help with a new issue, click Submit a request and fill out the requested information:

To check the status of your requests, choose My activities from the drop-down:

To reply to our messages, click the Subject name (3), and send us a response in the Add to conversation box (4):
(3) Subject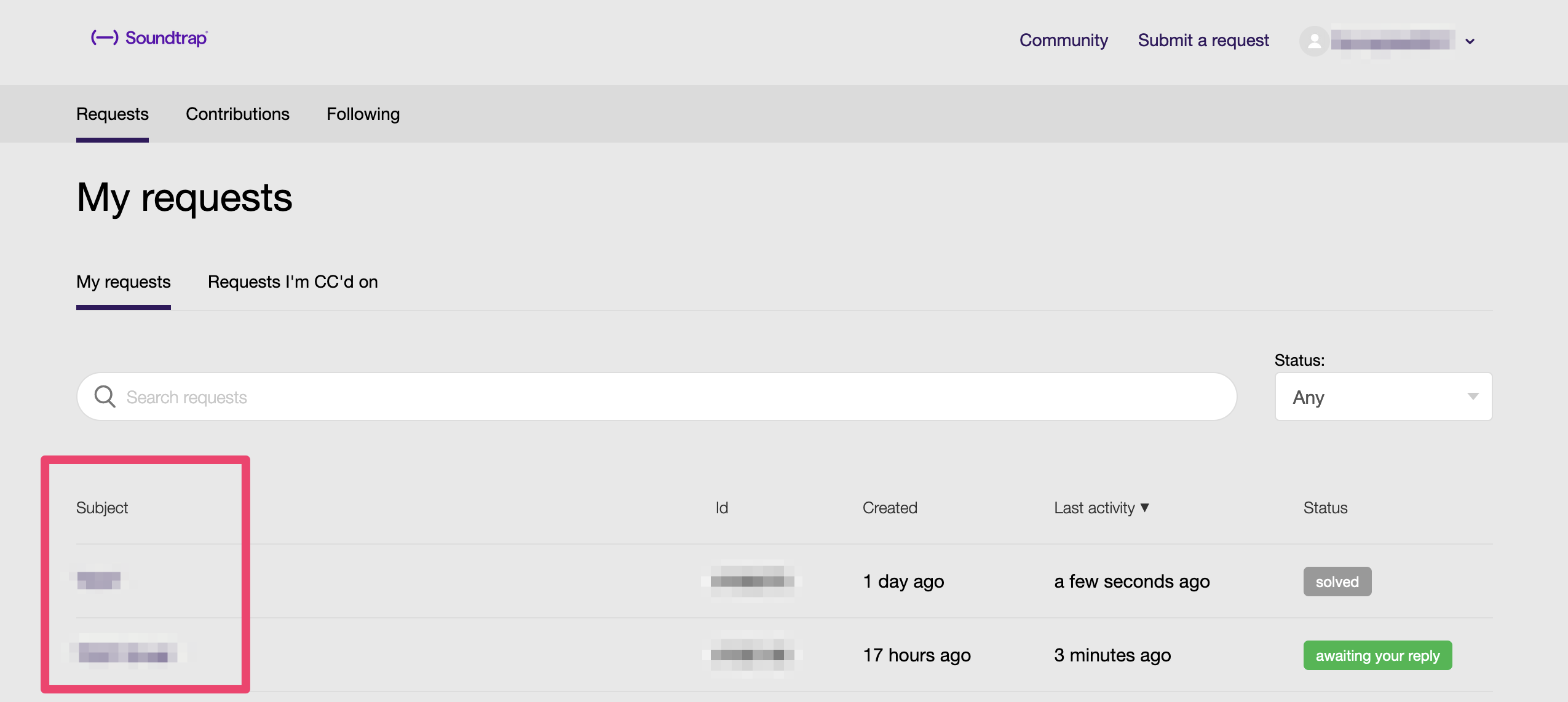 (4) Add to conversation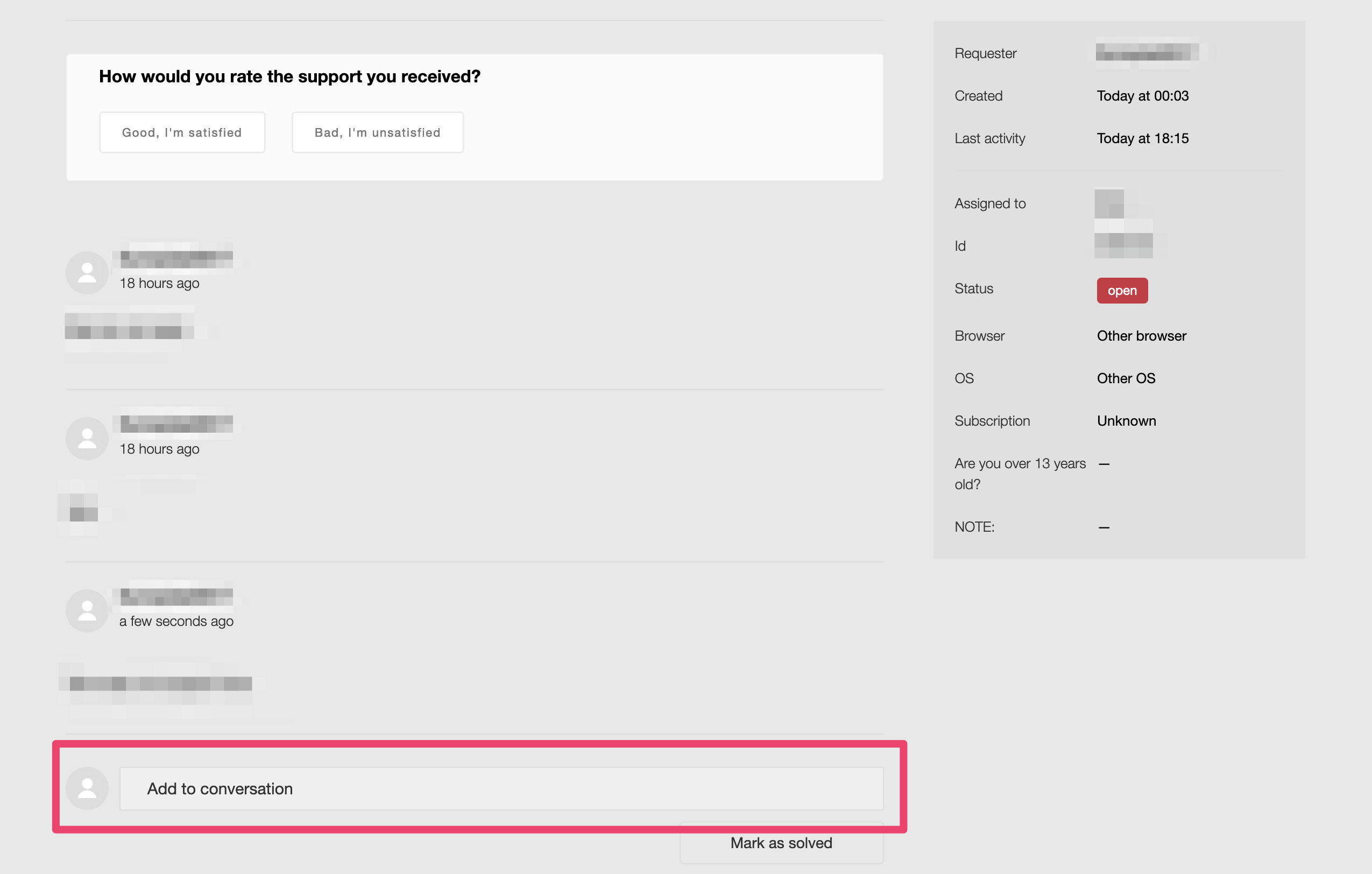 Notes:
Rest assured, all messages sent via the Support site are private. They're between you and our support team only.

Replying via the Support site would update the thread in your email as well and vice versa.

If you encounter any issues when signing up, try clearing your cookies and cache.