Folders come in handy when it comes to managing your projects in Soundtrap, be it podcasts or music.
To create a folder, just click the "+Add folder" button on your profile page which is just below your most recently opened projects and above the overall project list and folders.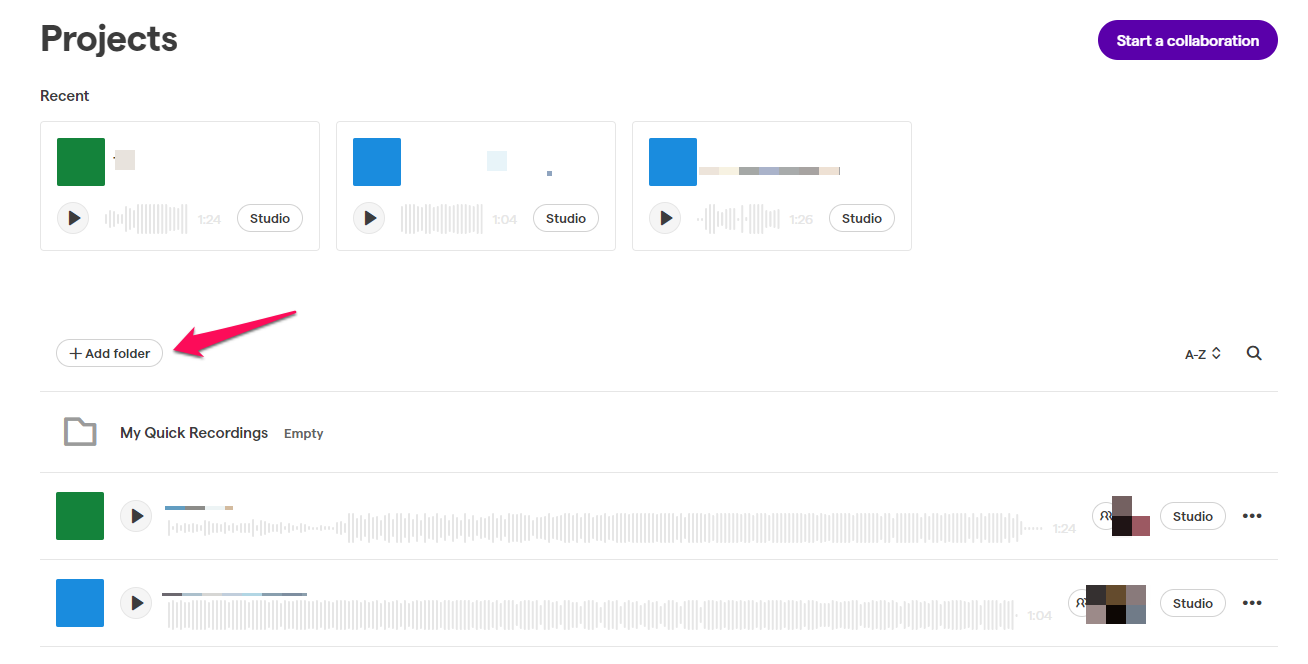 Enter your preferred folder name in the text box, then click "Save" to finalize.


You can now see the newly created folder on your profile page.