Folders come in handy when it comes to managing your projects in Soundtrap, be it podcasts or music.
To create a folder, just select "Create new folder" which is at the bottom section of your profile page.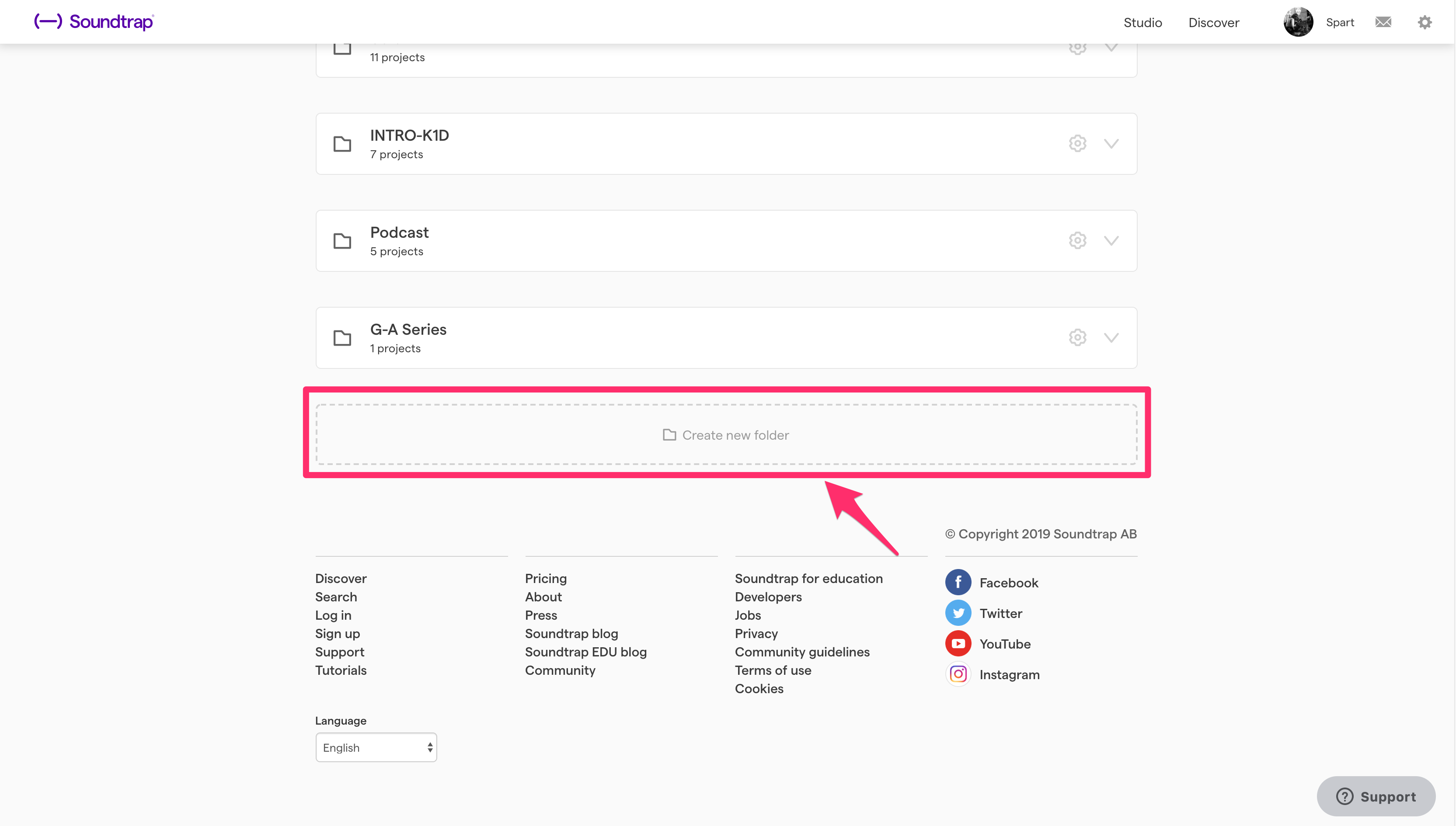 Click "Create new folder"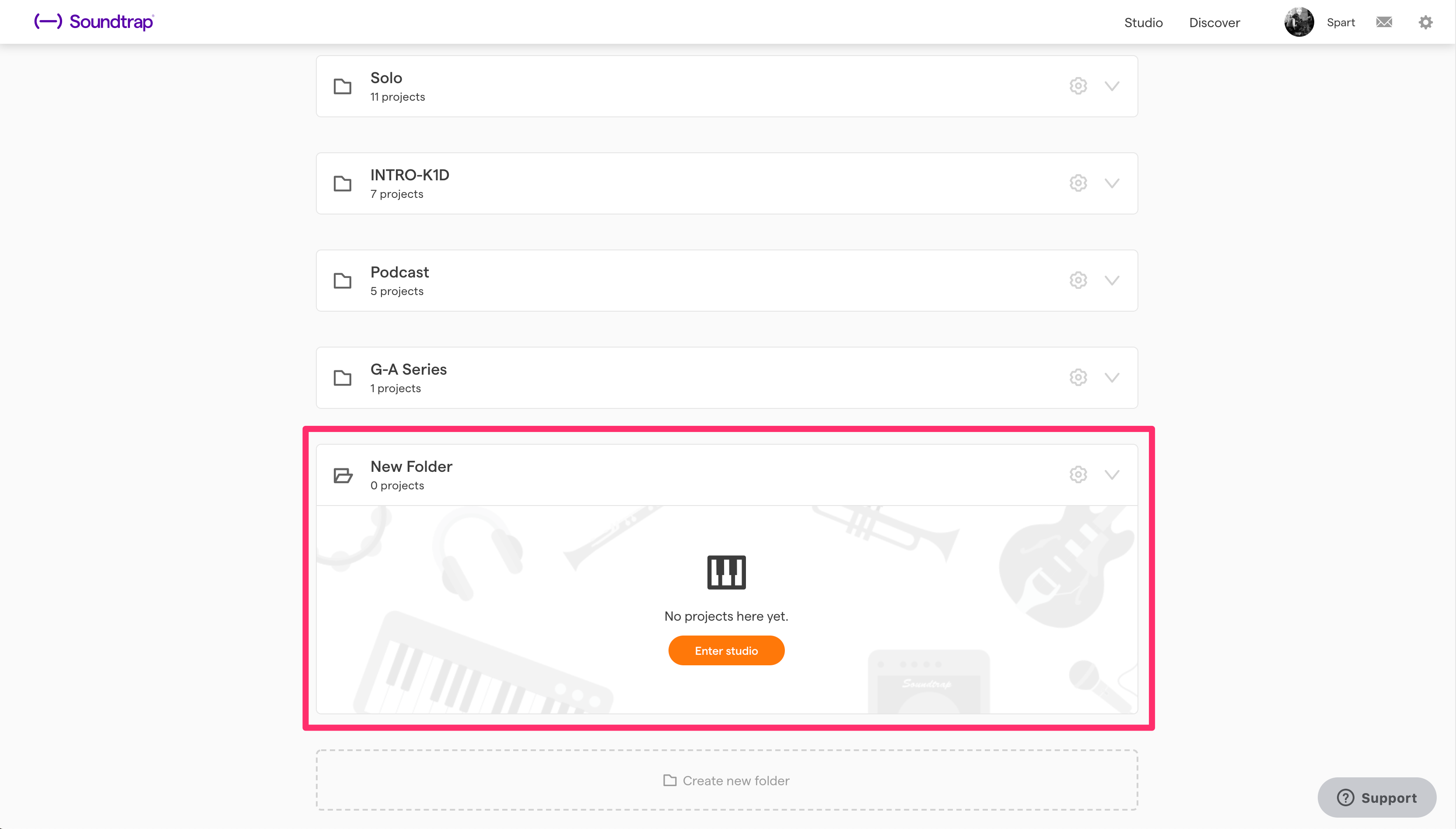 A new folder is created. You can create a new project from within an "empty" folder by selecting "Enter studio".