You can manage everything regarding your EDU account under Edu Admin which also includes your billing details. If you'd like to view your receipt, follow the steps below.
Note: If you or your school has paid using Purchase Order (PO), send us an email at order@soundtrap.com to request your invoice.
1. Under Edu Admin panel, click on Subscription on the left side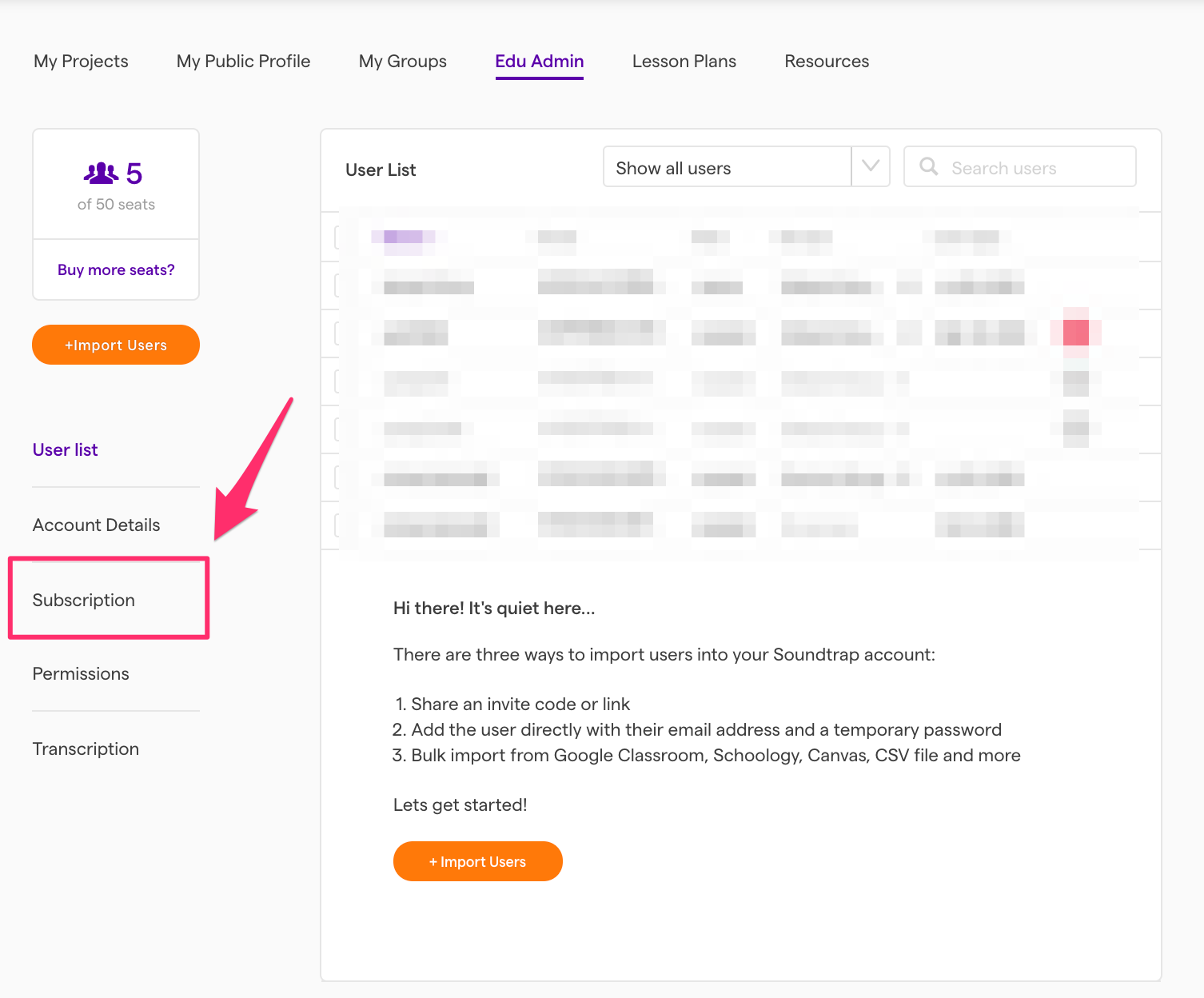 2. View receipts can be found under Billing information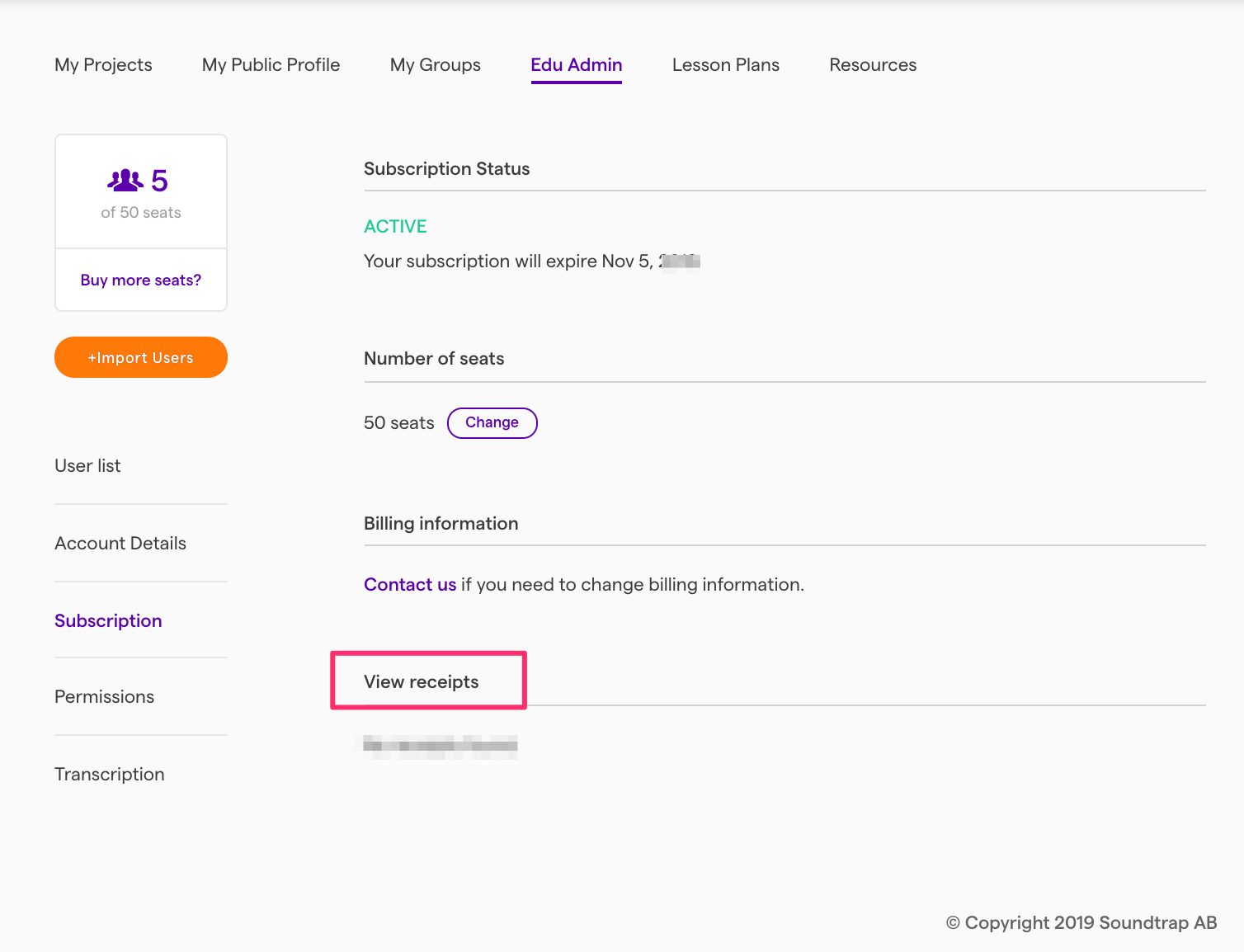 Note: Only Edu account owners have access to the payment section. If you're a teacher and would like to view the receipt or the subscription, contact your Edu account owner.