You can manage your billing details under the Subscription tab. If you'd like to view your receipts, please follow the steps below.

NOTE: If you or your school purchased Soundtrap for EDU via Purchase Order (PO), please send us an email at order@soundtrap.com to submit a request for your invoice.
1. Click the three dots in the upper left corner of your profile. Then, click Subscription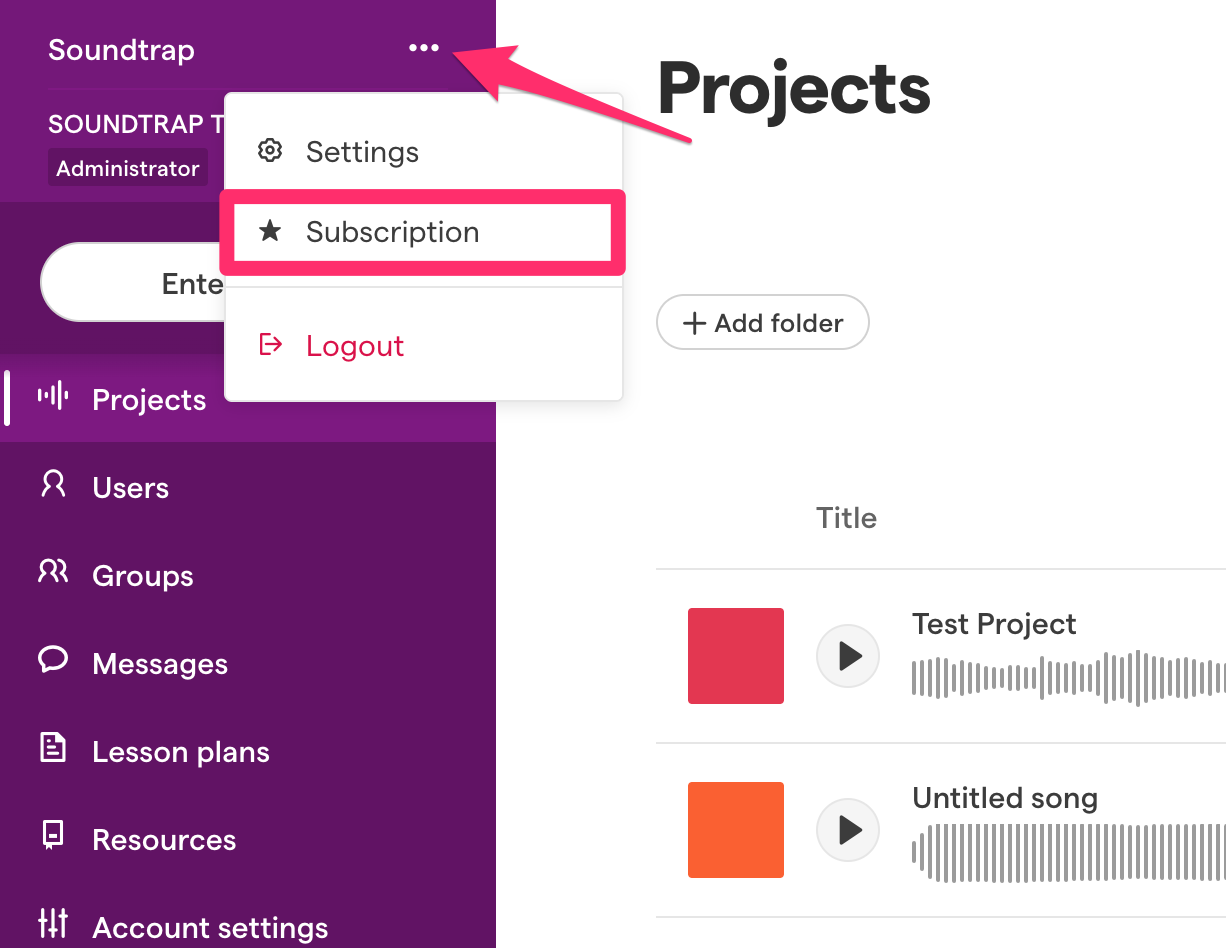 2. Under Billing information, you will see View receipts. From there you will be able to view and/or download your receipts.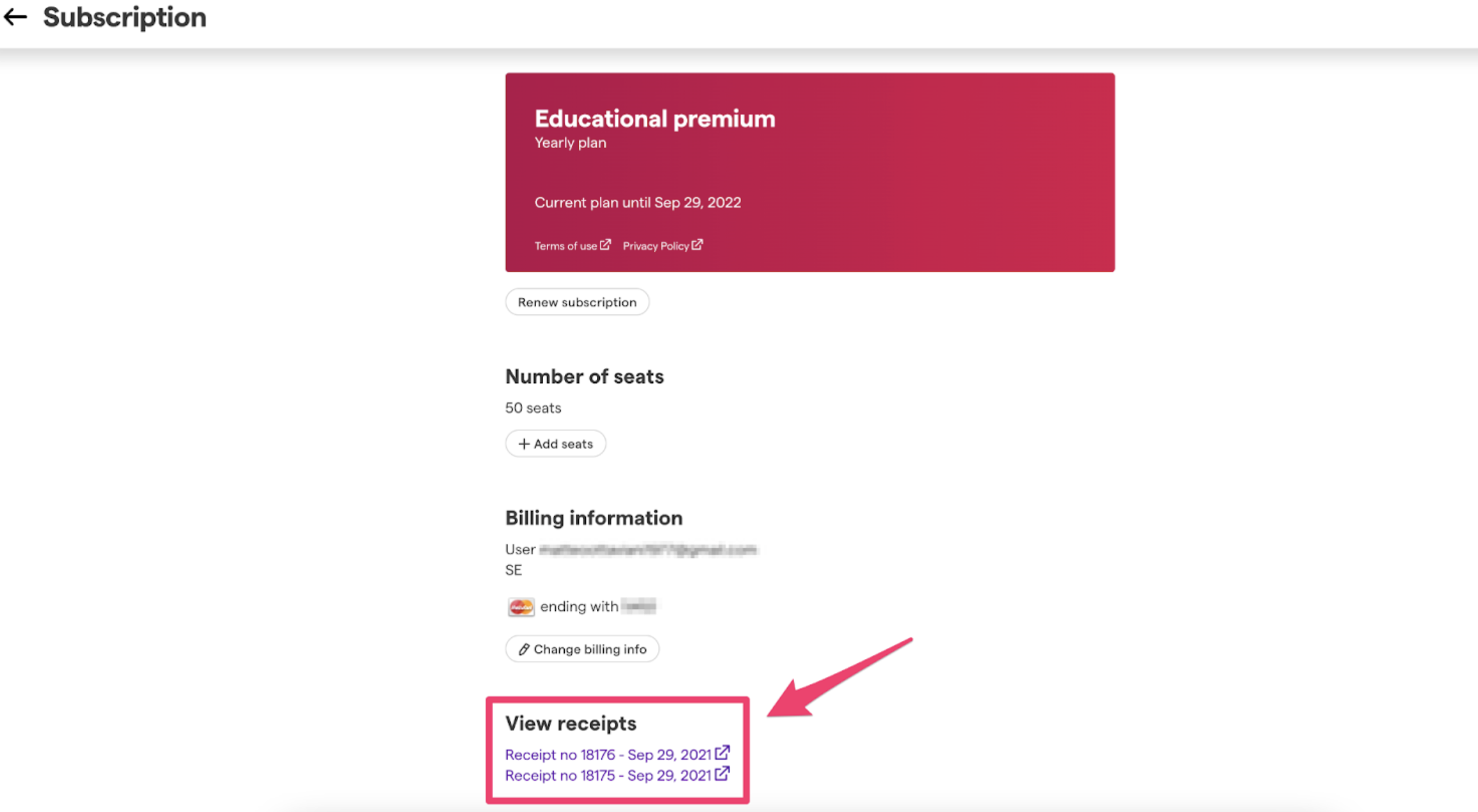 NOTE: Only EDU account owners have access to the payment section. If you're a Teacher and would like to view the receipt or the subscription details, please contact your EDU account owner.