Are you ready to edit your podcast? An easy way to do it is to use the Interactive Transcript Tool in Soundtrap.
Here's a quick guide on how to do it:
First, record your podcast. When you're done and ready to edit, click on "Transcripts" in the bottom left corner.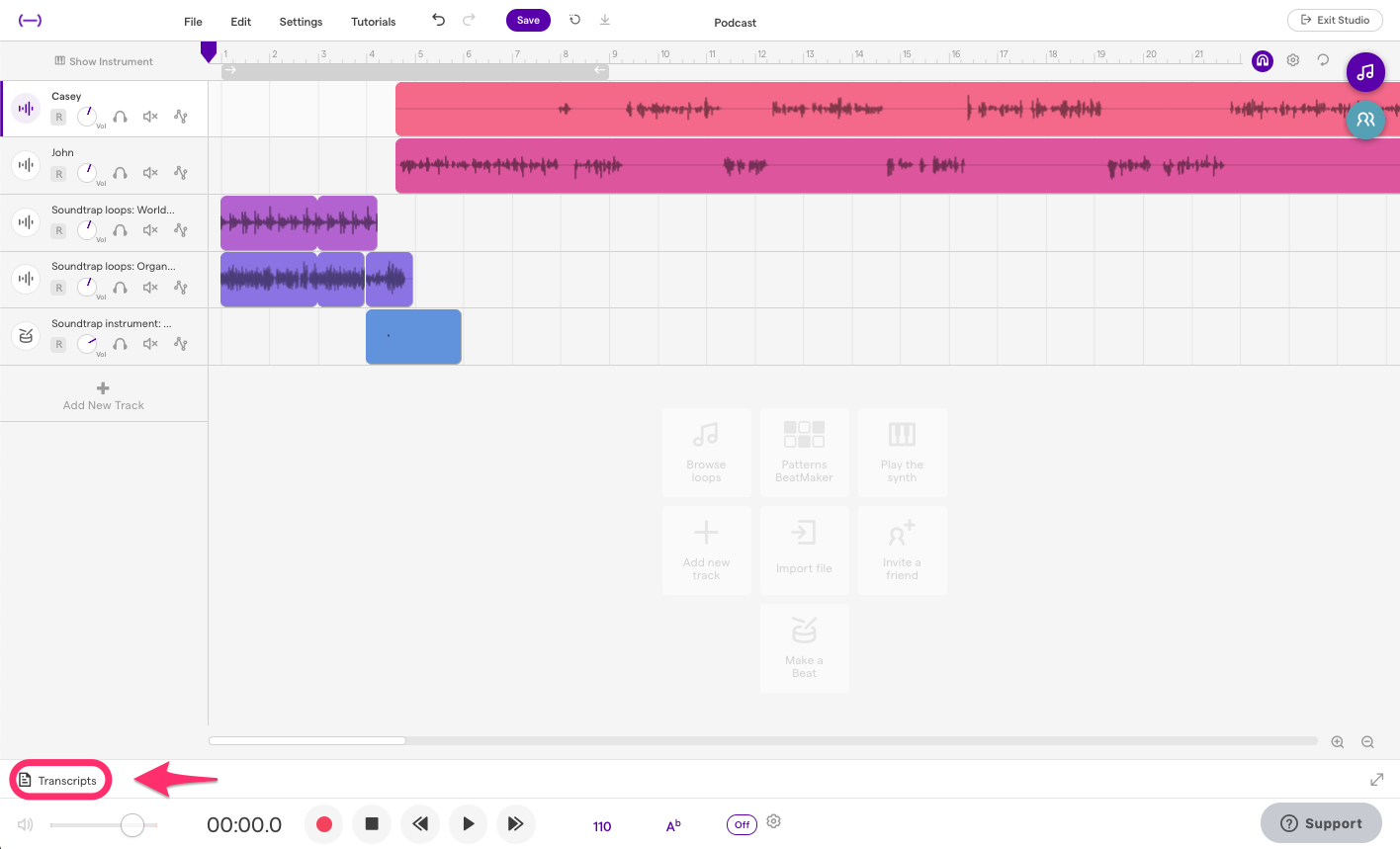 After clicking on "Transcripts", this view will pop up. Here you'll be able to choose what tracks you would like to transcribe.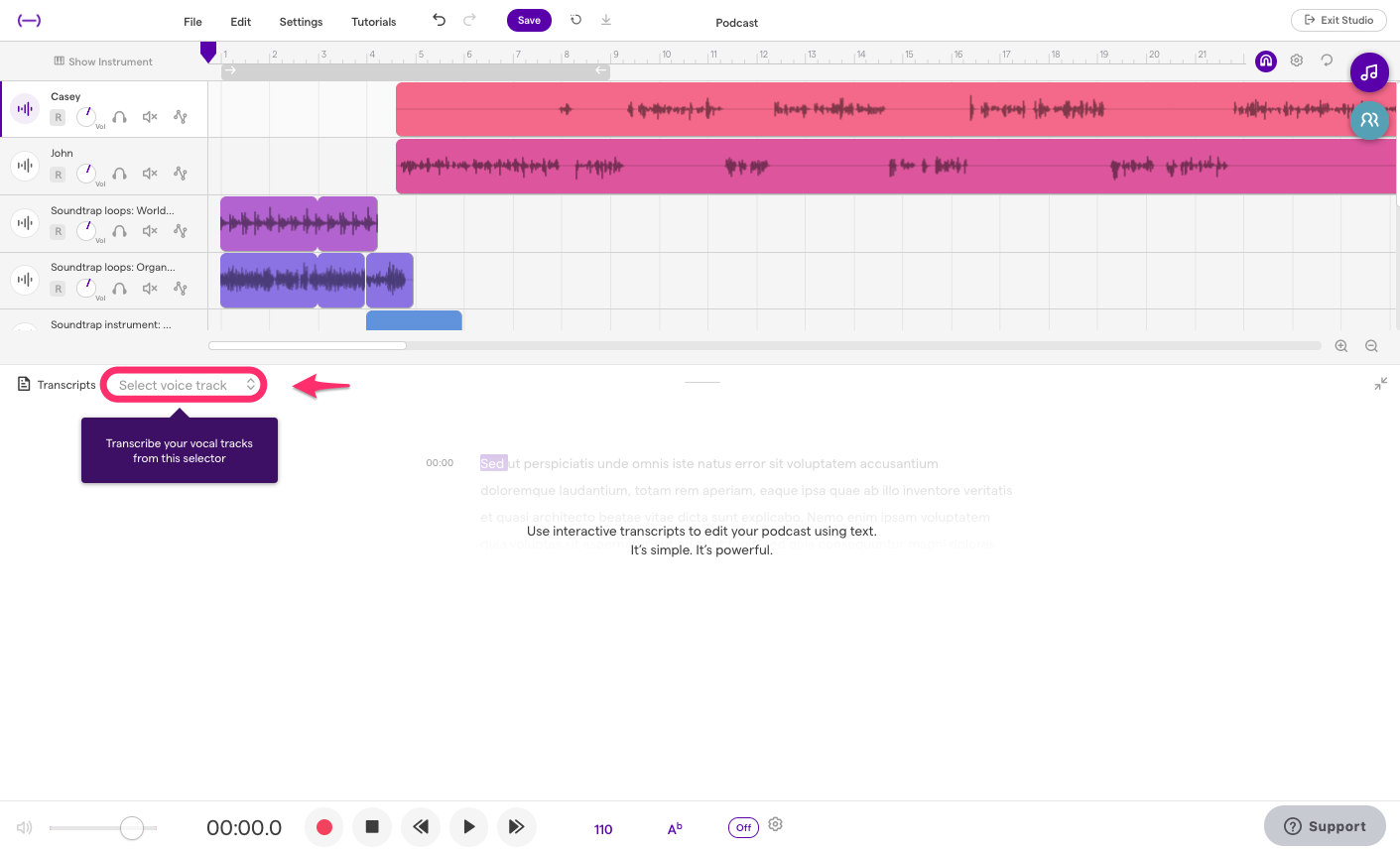 Here, you can click "Transcribe" on the tracks you would like to edit. You'll only be able to transcribe voice tracks.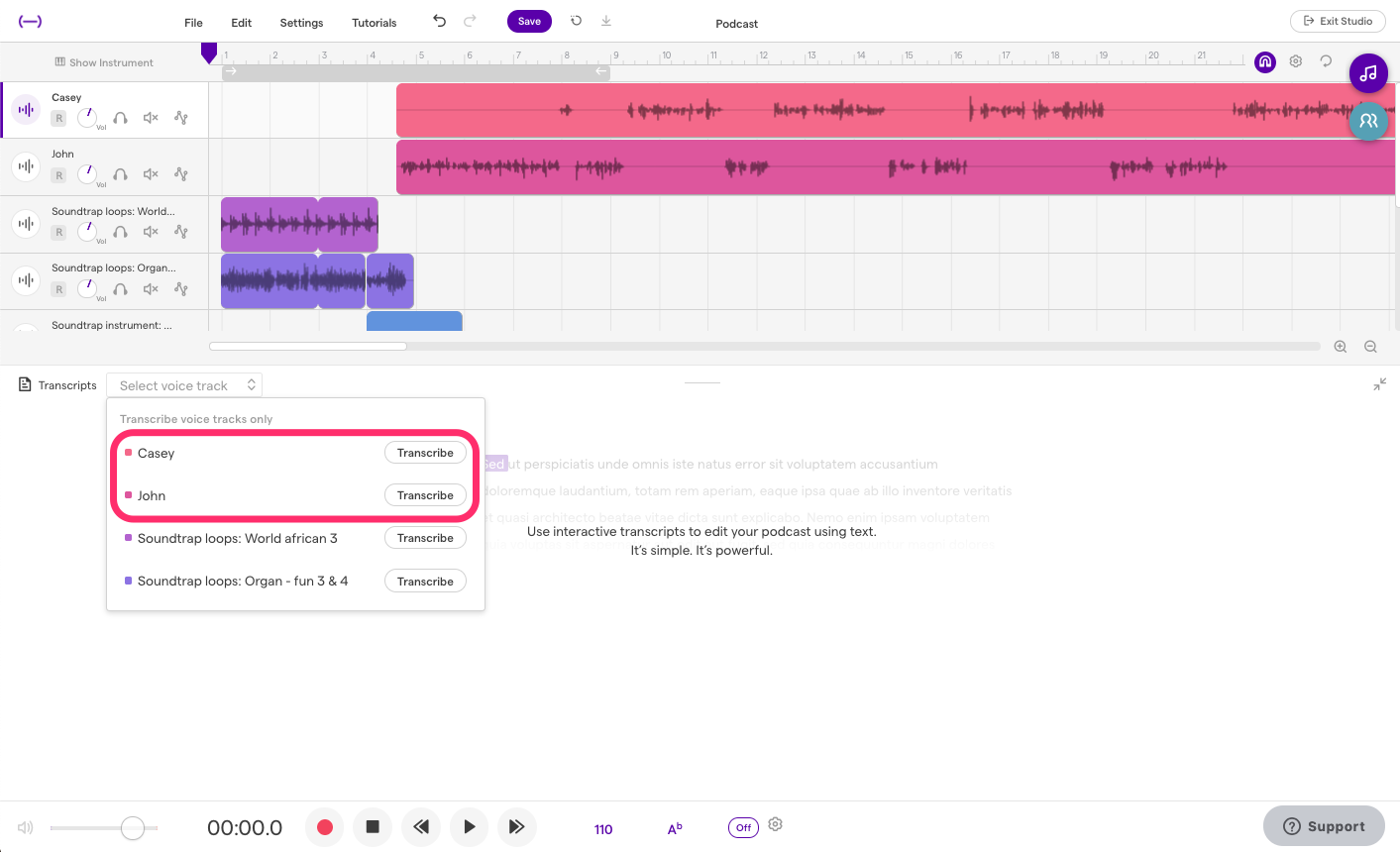 After you've clicked on "Transcribe", it will give you an estimate of how long it will take to transcribe your tracks.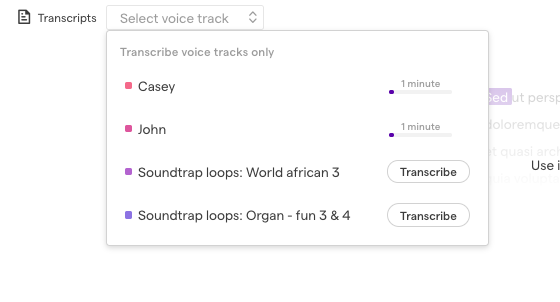 When it's done transcribing, you'll get both of your voice tracks in an editable text format. Don't forget to save the project again after the transcription is done.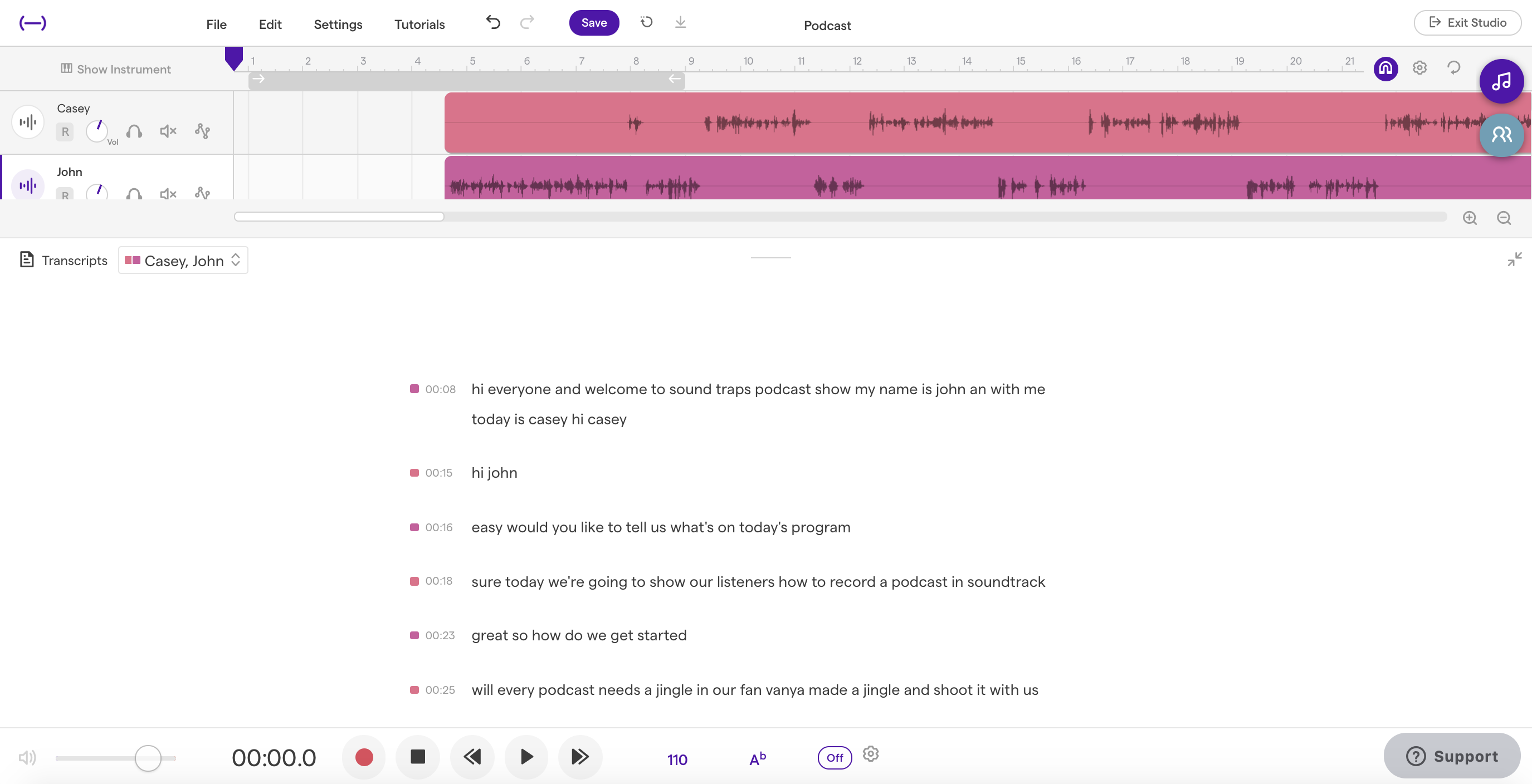 If you notice any errors in the transcript, you can change it by marking the word and clicking "E" or by right-clicking and choosing "Text correction".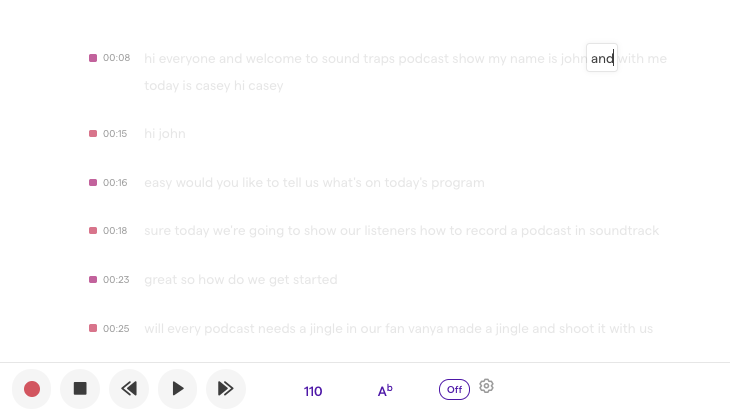 In this view, you're also able to edit the structure of the entire podcast. If you move a section of the text, the recorded equivalent will be moved too. Here's a short guide on how to move a section in the podcast: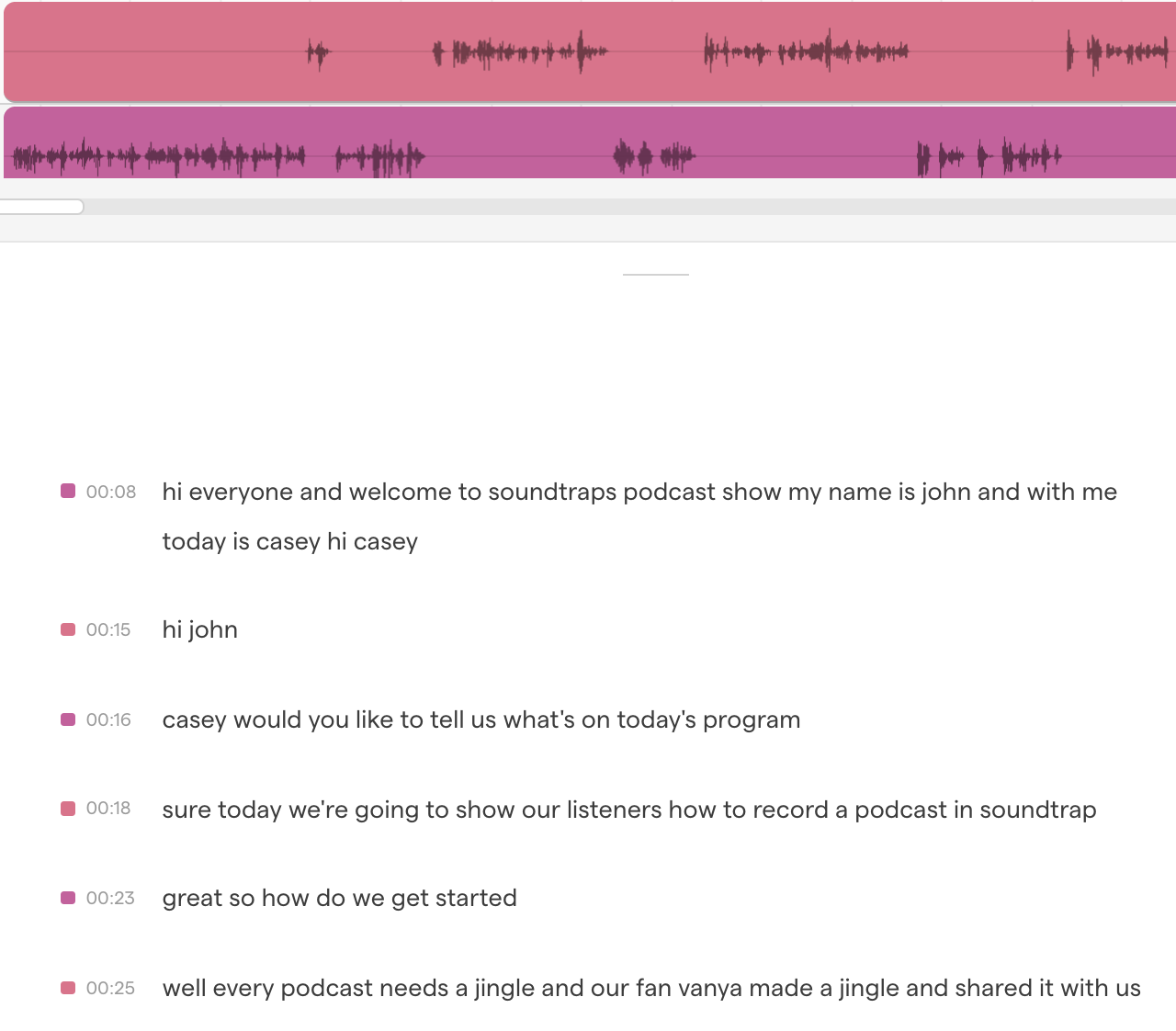 1) This is the view of the transcription and the recorded tracks before moving anything.

2) Mark the section that you would like to move.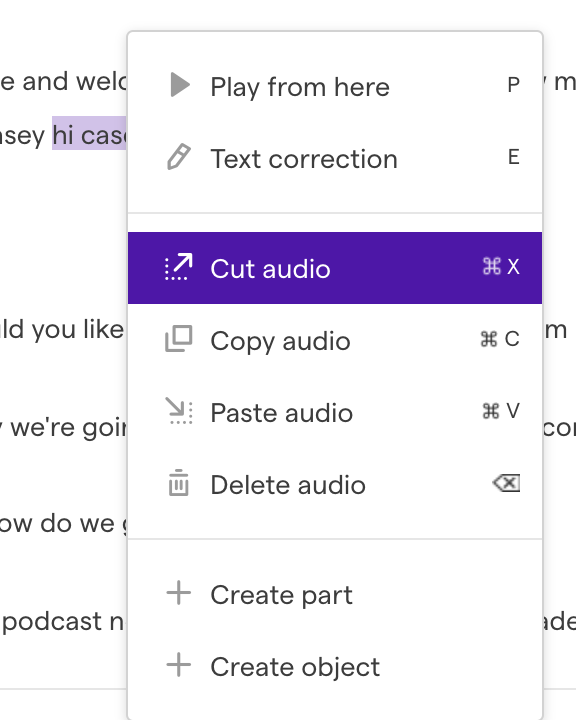 3) When the section is marked, right click and choose "Cut audio" to cut out the section from the text and from the recording.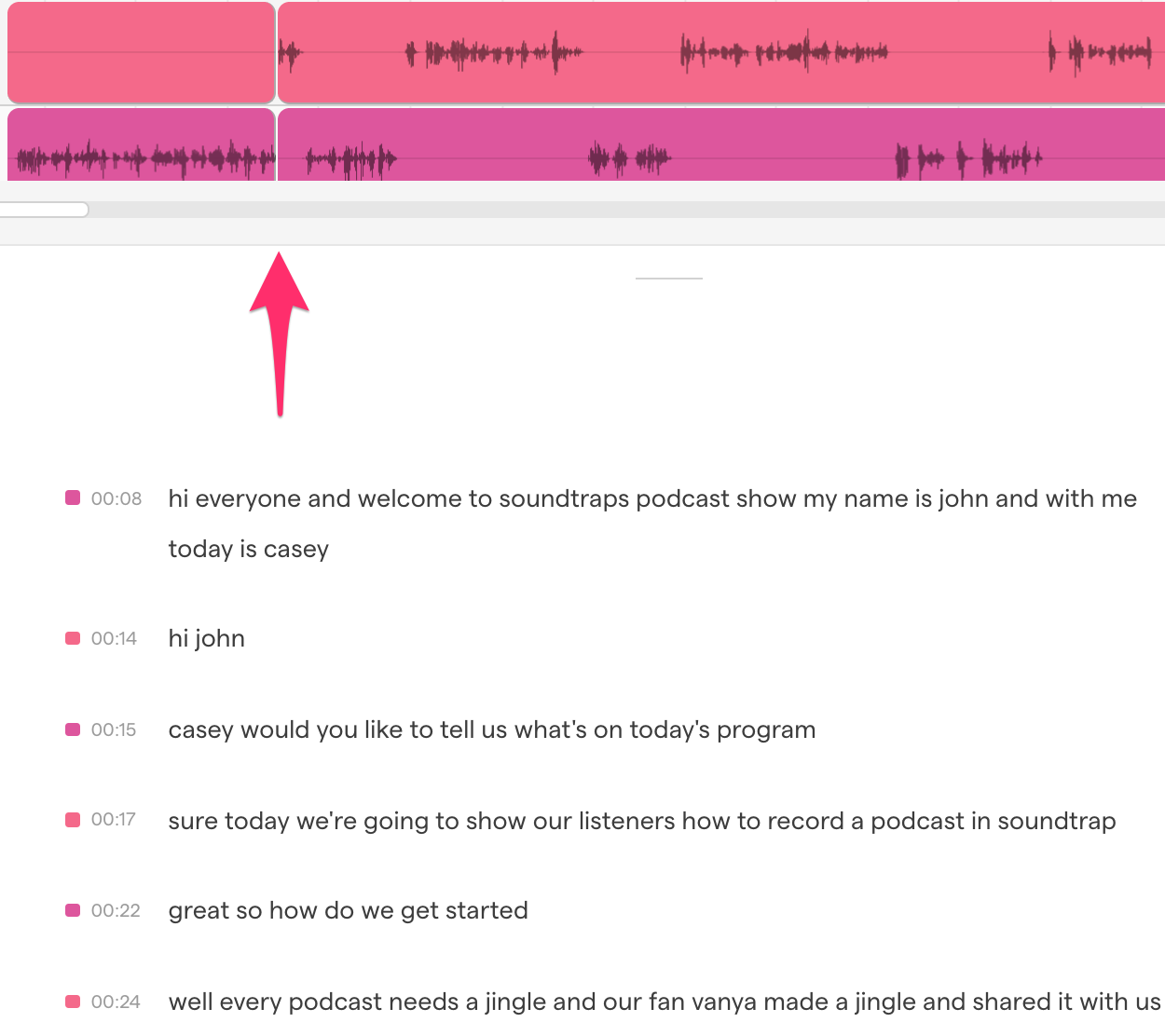 4) This is what it will look like when you've cut out the section that you have selected. The text and the audio will be cut out.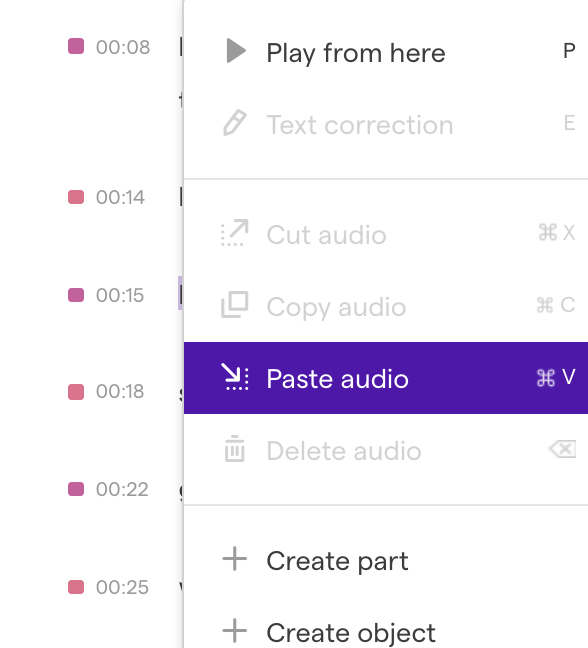 5) To insert the section again, go to the transcription, click where you would like to insert the section, right click again and choose "Paste Audio".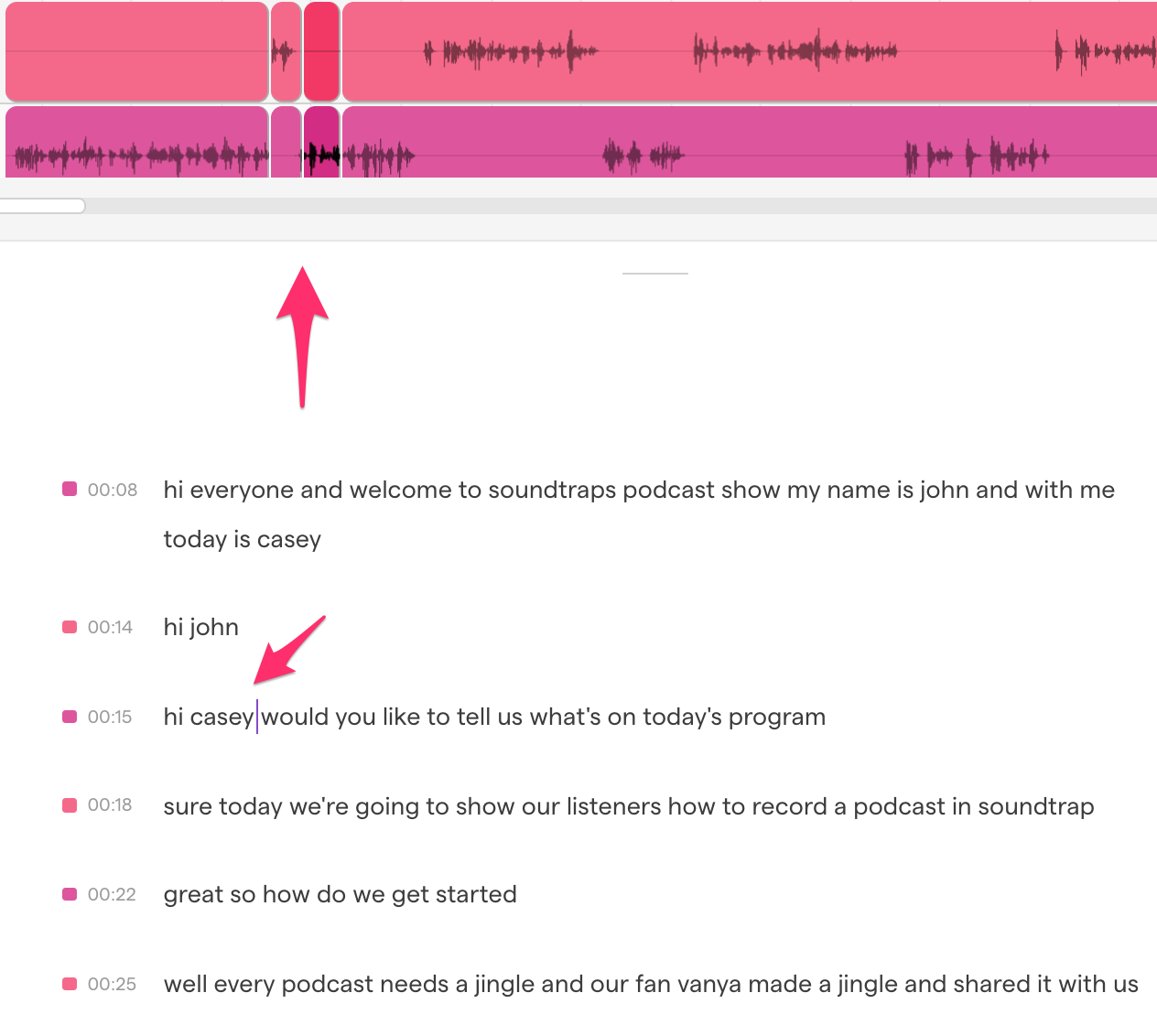 6) This is what it will look like after you've moved the section.
Have fun editing your podcasts!