Soundtrap for Education has three default roles: Owner, Teacher, and Student. As the Owner of the EDU account, you can customize the permission settings based on role types. Review the article below to learn more about permission settings and how to adjust them.


Permissions:
Edit profile: Allows editing of profile information like username, first and last name, password, notification, etc.
Inviting: Allows users to invite others and accept invites to projects. (Needed for collaboration).
Messaging: Allows sending messages between users inside groups. (Suggested for collaboration).
Video chat: Allows video chat between users inside groups. (Suggested for collaboration).
Comments: Allows users to create comments within the project.
How to set permission settings:
1. Go to the Account Settings tab on your profile page and scroll down to Permissions.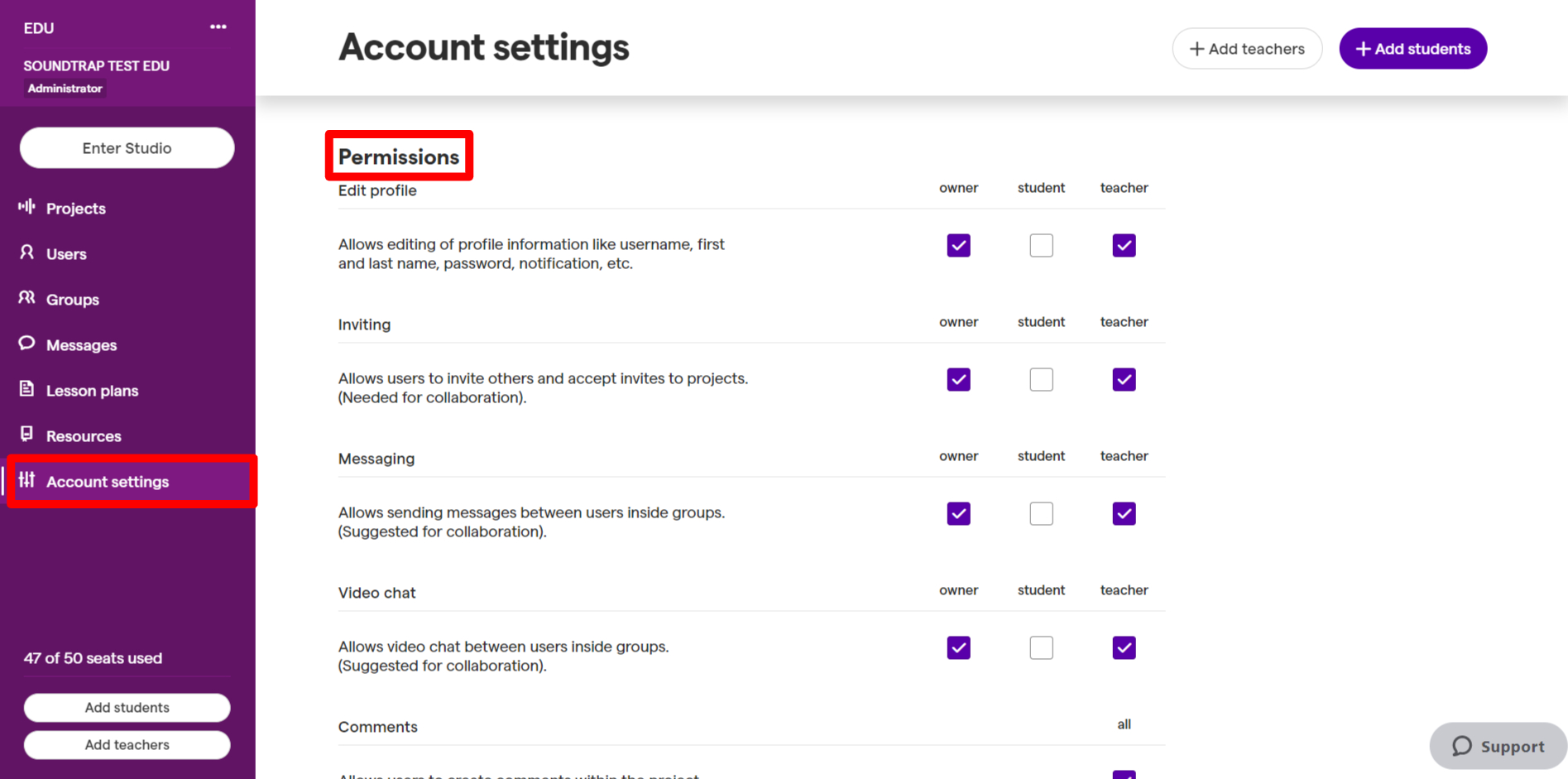 2. Here you will be able to customize the permissions for the different roles in your account. To save the changes, just click on Update Permissions in the bottom right corner.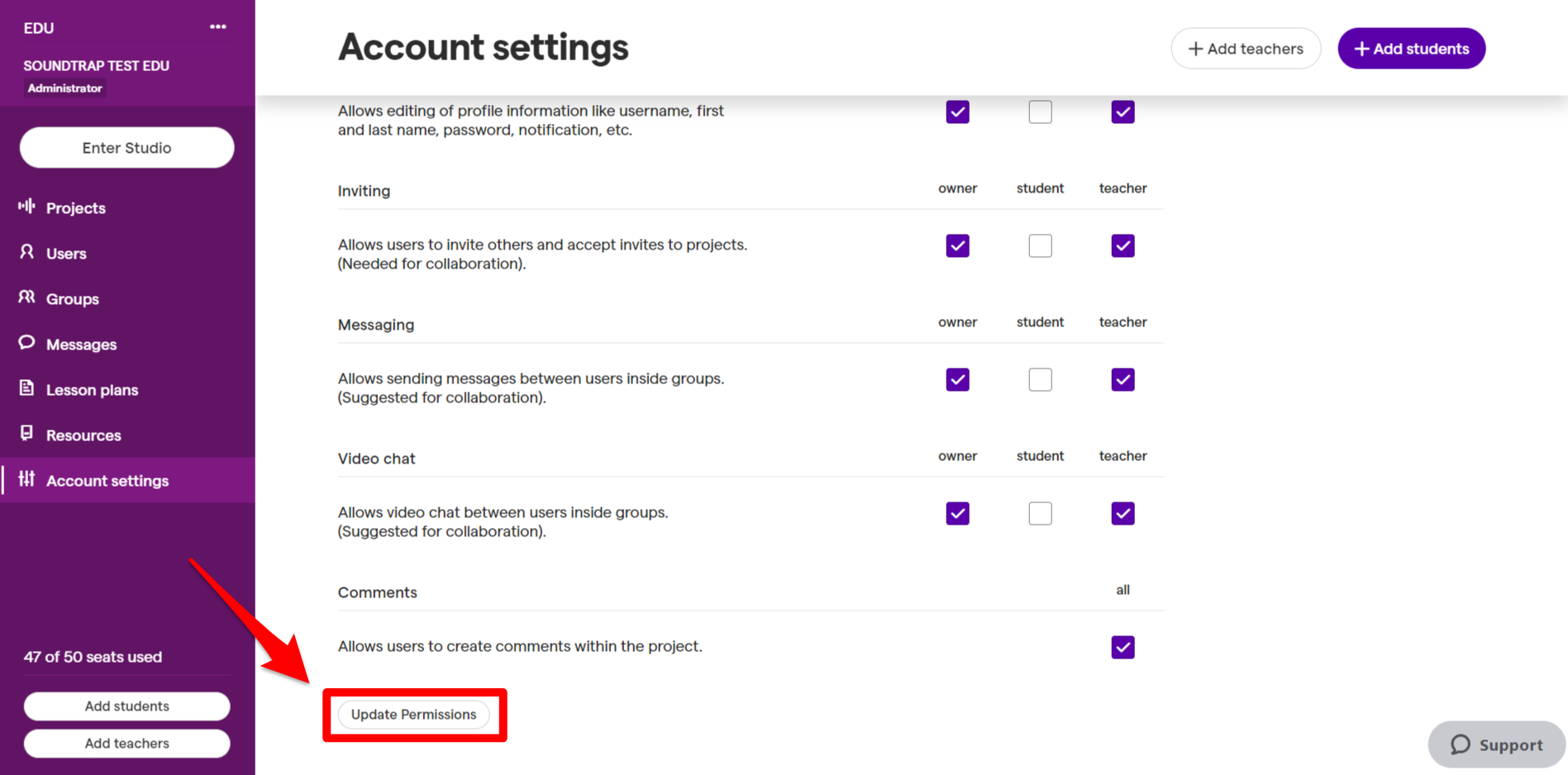 If you need to update a user's role type in Soundtrap, learn more here.
Example: a "Teacher" being promoted to EDU "Owner".
Note:
If you are an EDU Owner and wish to create custom roles for your EDU account, please reach out to your Soundtrap representative or to Soundtrap support.