For instructions on how to import students using CSV file, CLICK HERE.
To import students by creating a new user, please follow the steps below:
1. From the landing page in your Soundtrap profile, click +Add students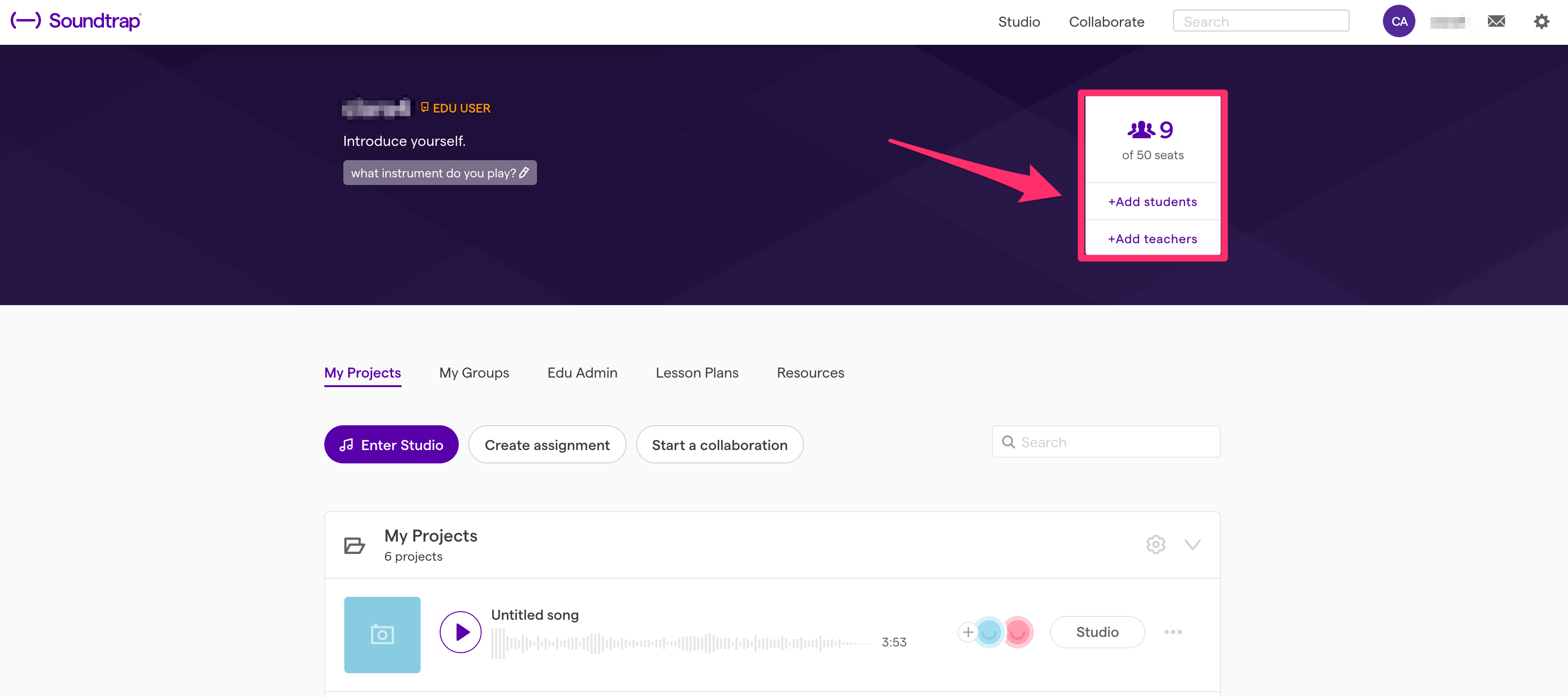 2.Enter the student email address and a temporary password. Choose which Group the student should be imported to and click "Create User"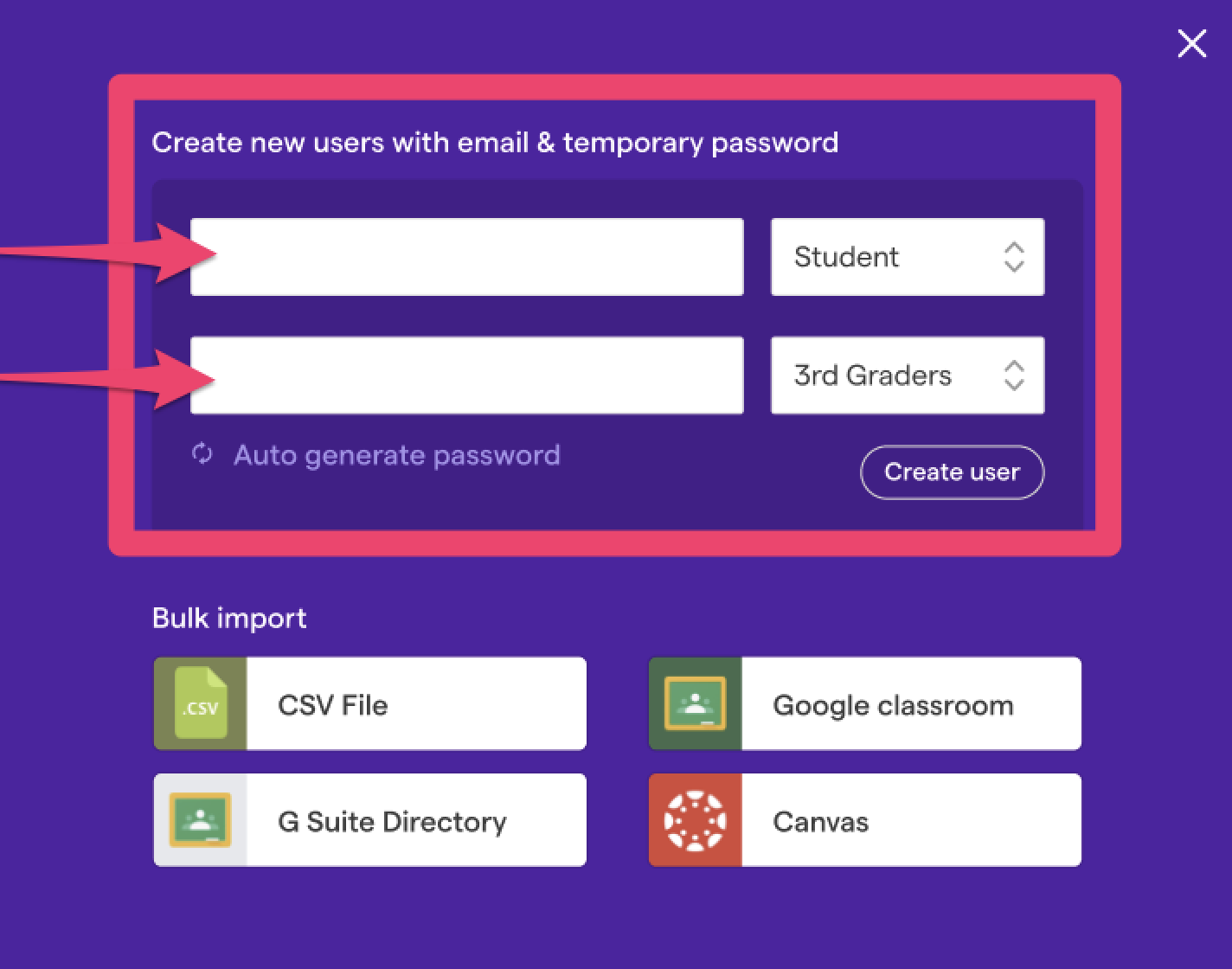 3. The Student will now be able to login to your EDU account by using their email address and Temporary password. Please guide your student to login by going to www.soundtrap.com/edu and click the Login button in the top right corner!