Are you ready to hand in your masterpiece? Here is how you do it!
1.) Click on the assignment inside Canvas to launch the Soundtrap studio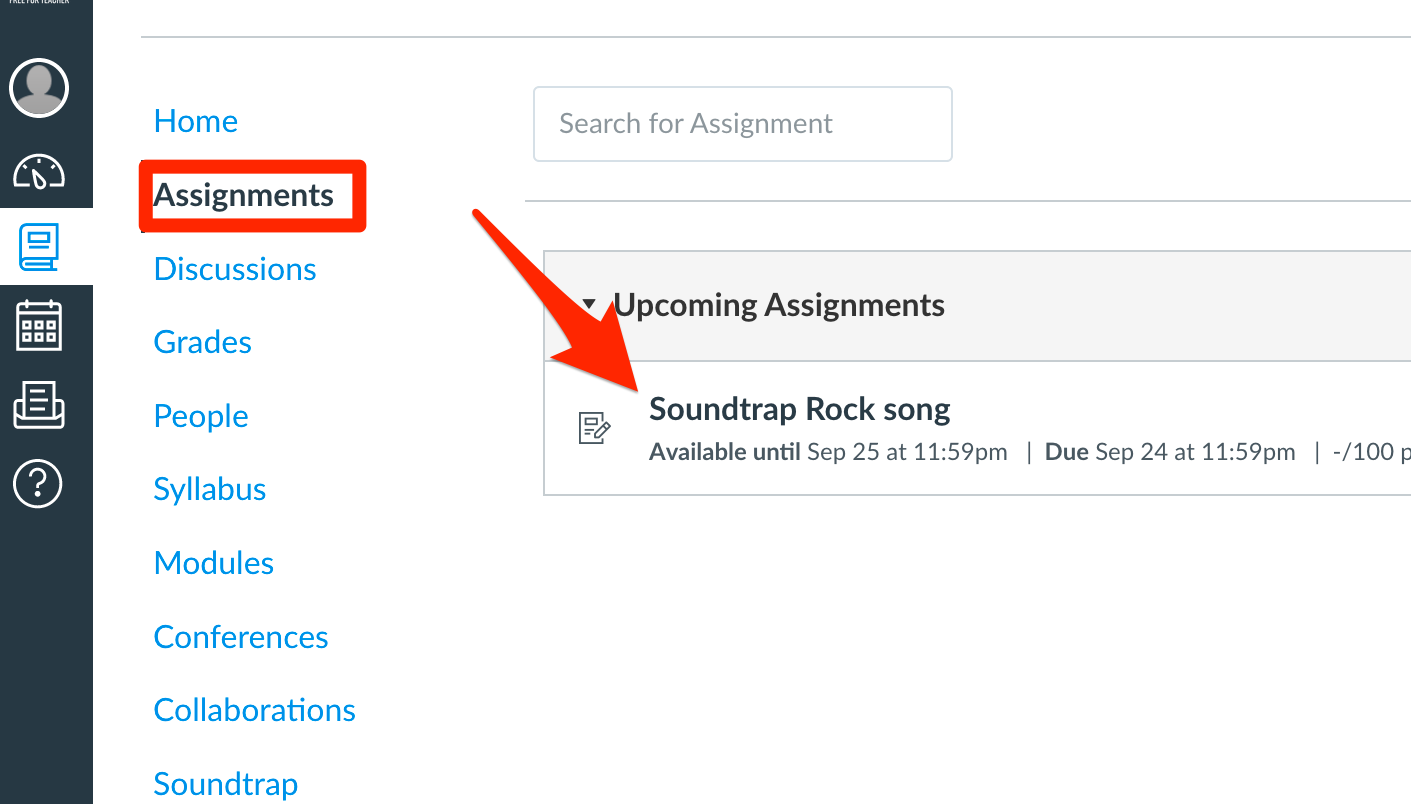 2.) When you are ready to hand in your assignment, click on Save

3.) Then go to File > and click on Submit Task: [project name]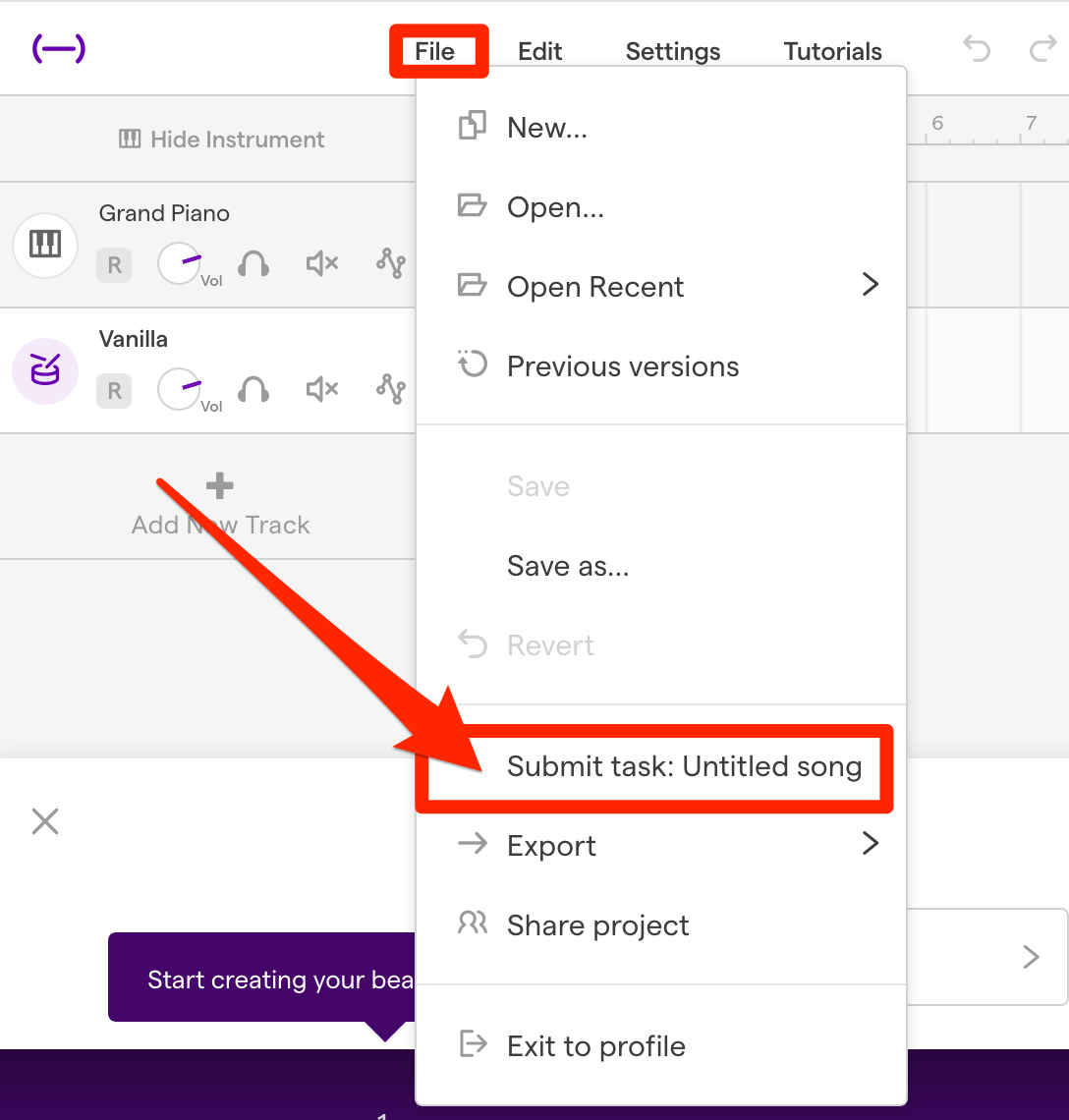 Good job! Once you've clicked on Submit task, you can still update your project by clicking on Save and your teacher will be able to follow your progress inside Canvas.