As a student, make sure you're successfully connected to your Soundtrap account first. Log into your Canvas account, go to your Canvas course, and click on the Soundtrap app from your Canvas course's left menu. Once you've established a login connection, review the steps below to access your Soundtrap assignment and make a submission from within your Canvas account:


How to access a Canvas integrated Soundtrap assignment and make a submission
1. Click on the assignment inside your Canvas course to launch the Soundtrap studio.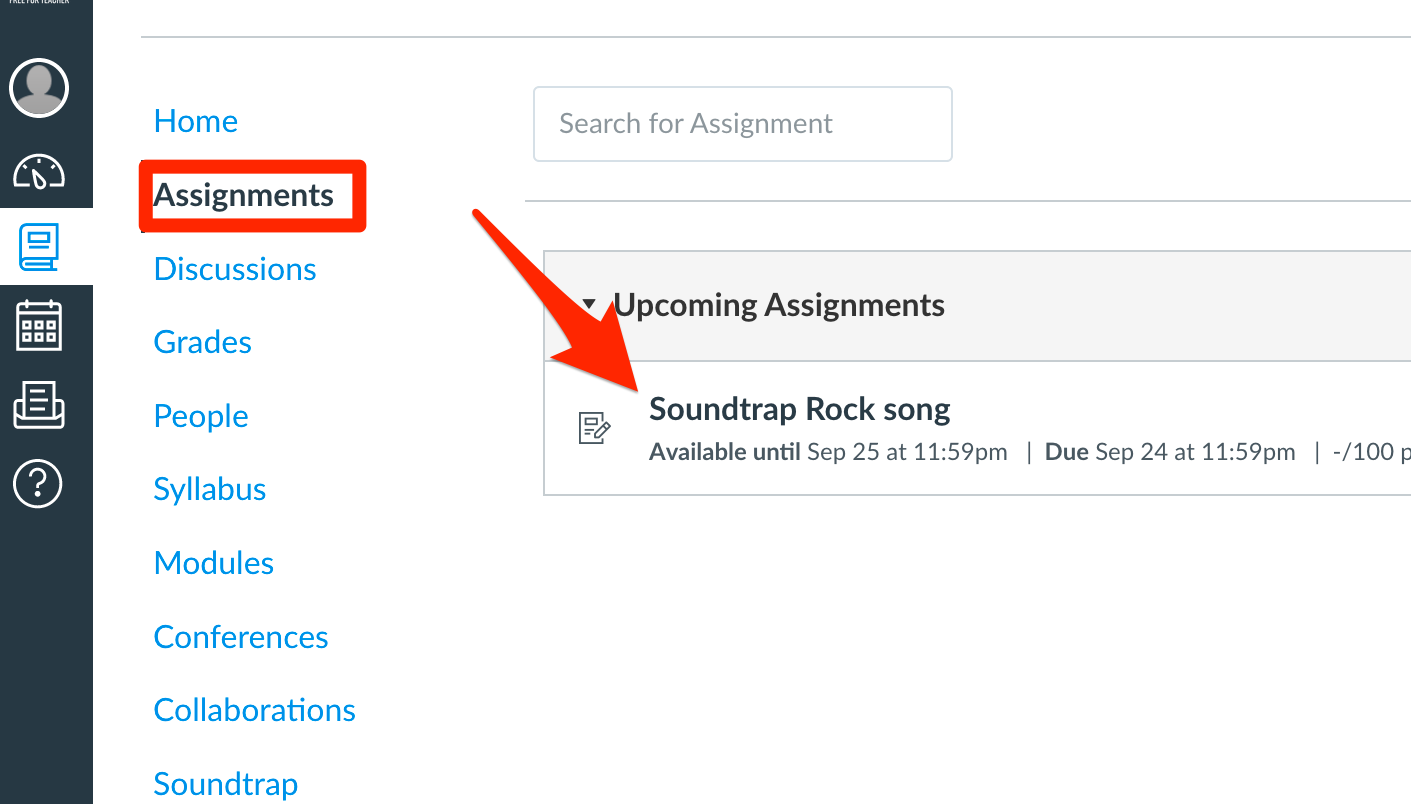 2. Make your edits and when you are ready to hand in your assignment, click Save.
Then go to File > and click Submit Task: [project name].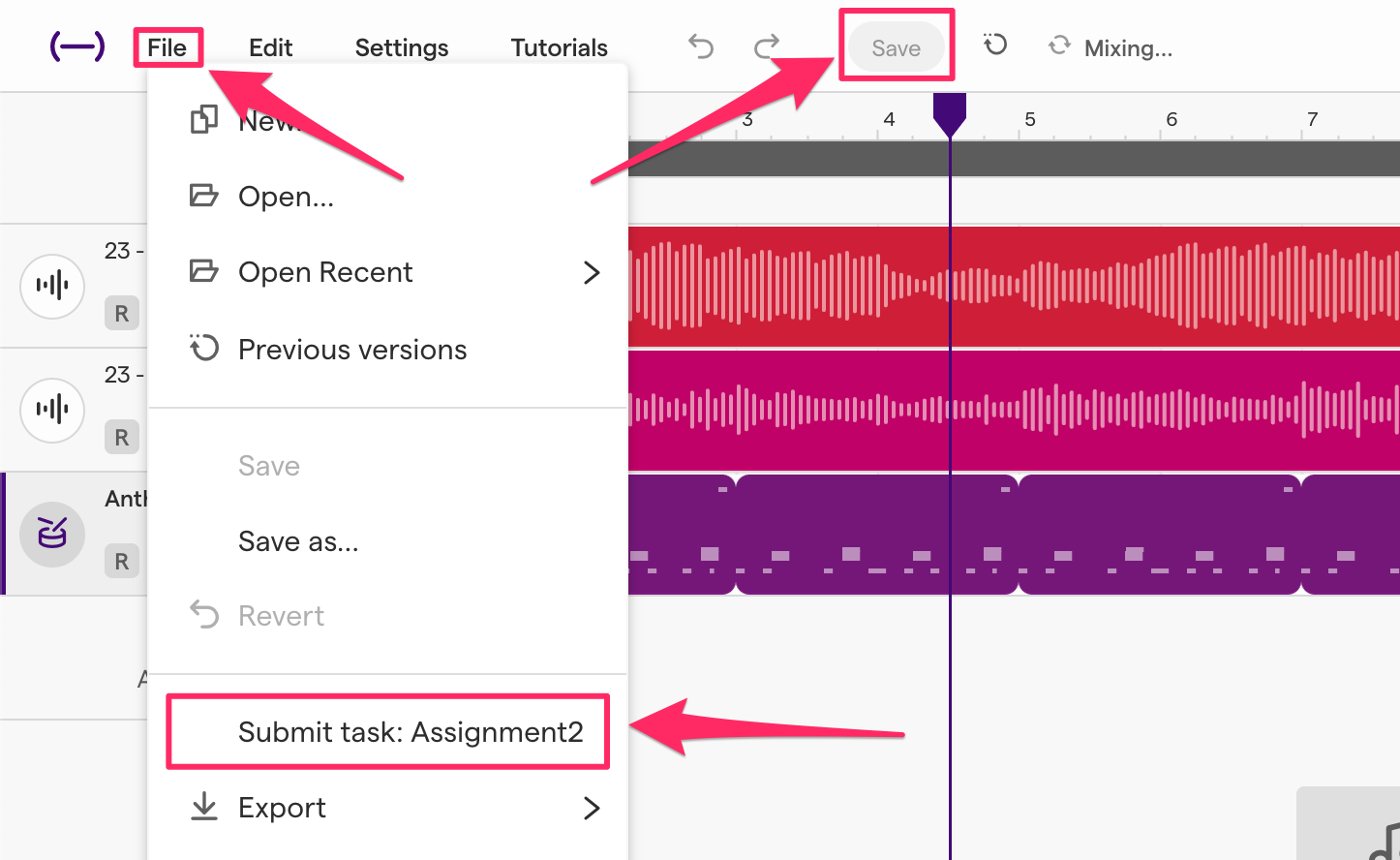 4. Click Yes on the Submit task popup: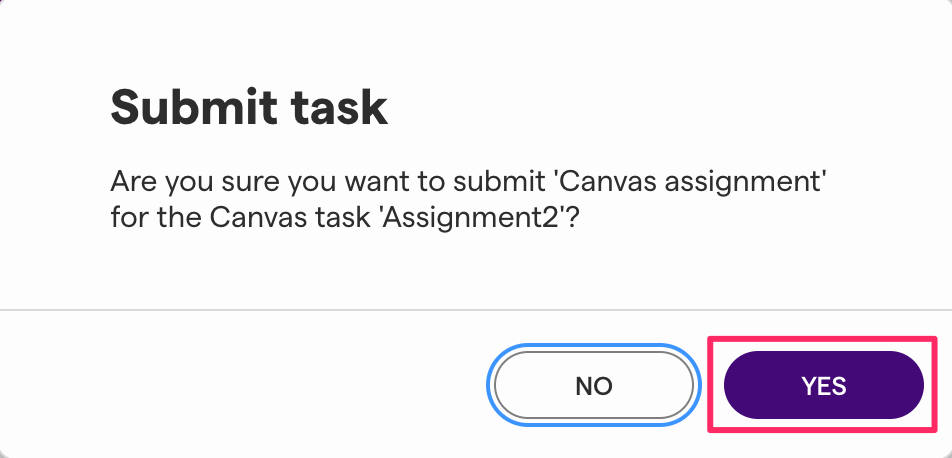 5. Now click OK and you're all set! Your teacher will now be able to follow your progress inside Canvas Speed Grader.