(If you are looking to integrate Soundtrap with Canvas, click here!)
If your School or District has connected Soundtrap to Canvas, you'll be able to join the EDU account by clicking on the Soundtrap button inside your Canvas Course or through a Module. Your Soundtrap account will be created as soon as you click the Soundtrap link and you'll be able to start working in the studio.
1.) Soundtrap button placed in a Course: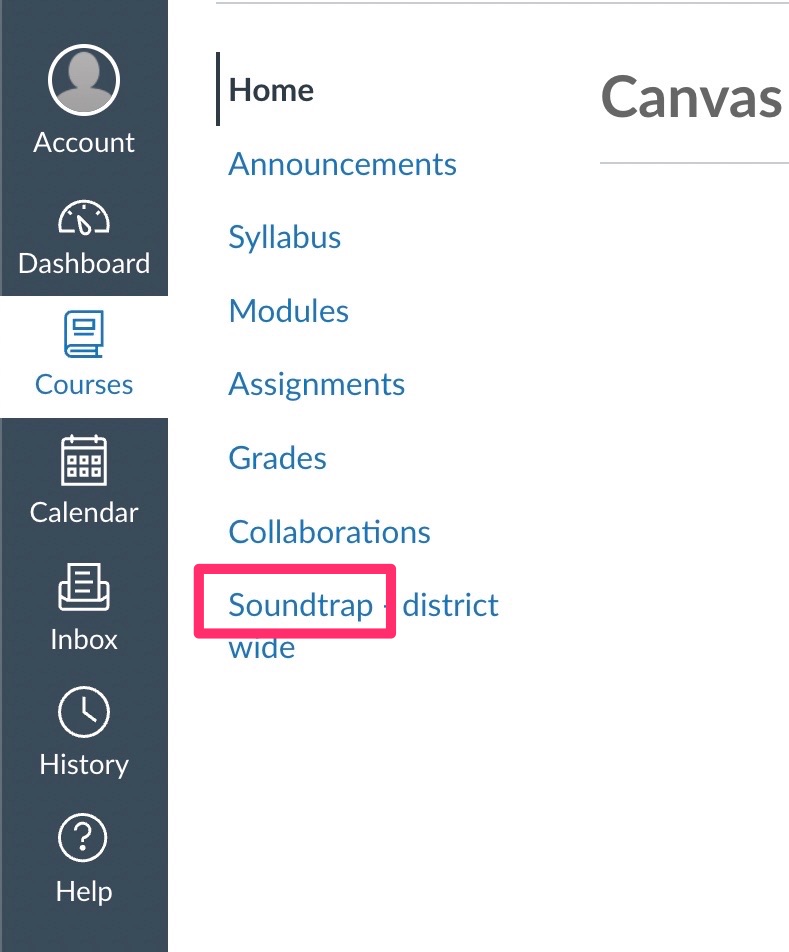 2.) Soundtrap placed in a Module (the name of your module might be different from the picture):



Note: If you don't see Soundtrap in either of these places it means that Soundtrap hasn't been installed for your Course or that it hasn't yet been installed for your school/district. Please contact your teacher or admin for further information.