If your class or school building uses a Canvas integration with Soundtrap, you can create and log into a Soundtrap account directly from within your Canvas account. Once you've logged into your Canvas account, you can locate the Soundtrap app from either your Canvas course's left side menu or via a course module.
Always remember to log into your Canvas account first.
Look for the Soundtrap integration within your Canvas course. See below for example images where the integration may be located.
Click on Soundtrap and a brand new Soundtrap account will created (if this is your first time accessing Soundtrap). Once your Soundtrap account has been created, a login connection will be established and you'll be able to log into your Soundtrap account successfully.


*Always access Soundtrap by logging into Canvas first.

Example: The Soundtrap integration is located in the left side of the Canvas course menu: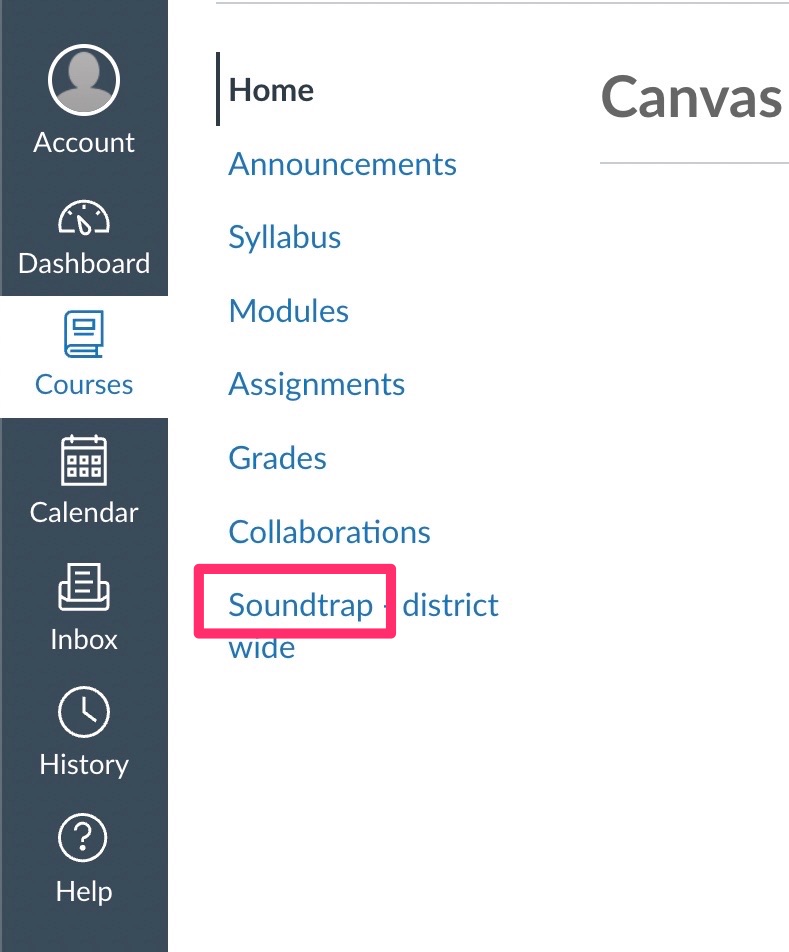 Example: The Soundtrap integration is located in a module (note: the name of your module might be different from the picture):


Important: Always access Soundtrap from within your Canvas account and not from our website as it may cause a duplicate account to be created. If you don't see Soundtrap in either of these places, then it means that Soundtrap hasn't been installed for your course or school building. Please contact your teacher or the Canvas administrator for further information.