In this guide we'll show you how to create a Soundtrap assignment through Schoology!
NOTE: All users need to log into their Schoology account first and then click on the Soundtrap app. This will ensure that the user is logged into their Soundtrap account successfully.


As an instructor:
1.) Click on the project to reveal actions and click on create assignment.

2.) You will now get this box with information.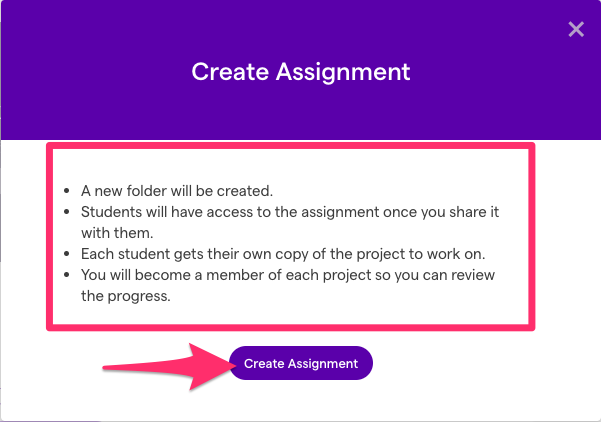 "A new folder will be created."
Students will have access to the assignment once you share it with them."
Each student gets their own copy of the project to work on."
You will become a member of each project so you can review the progress."
3.) Now a folder has been created for your assignment.
Press "share assignment".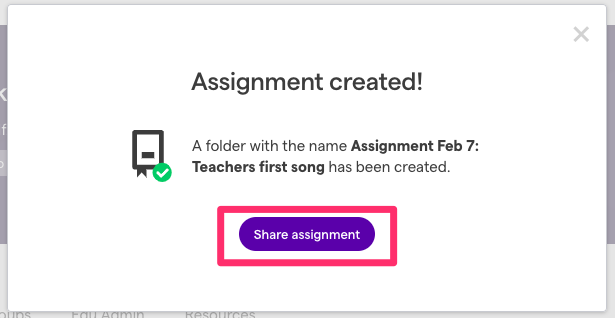 4.) Select "Share using a link".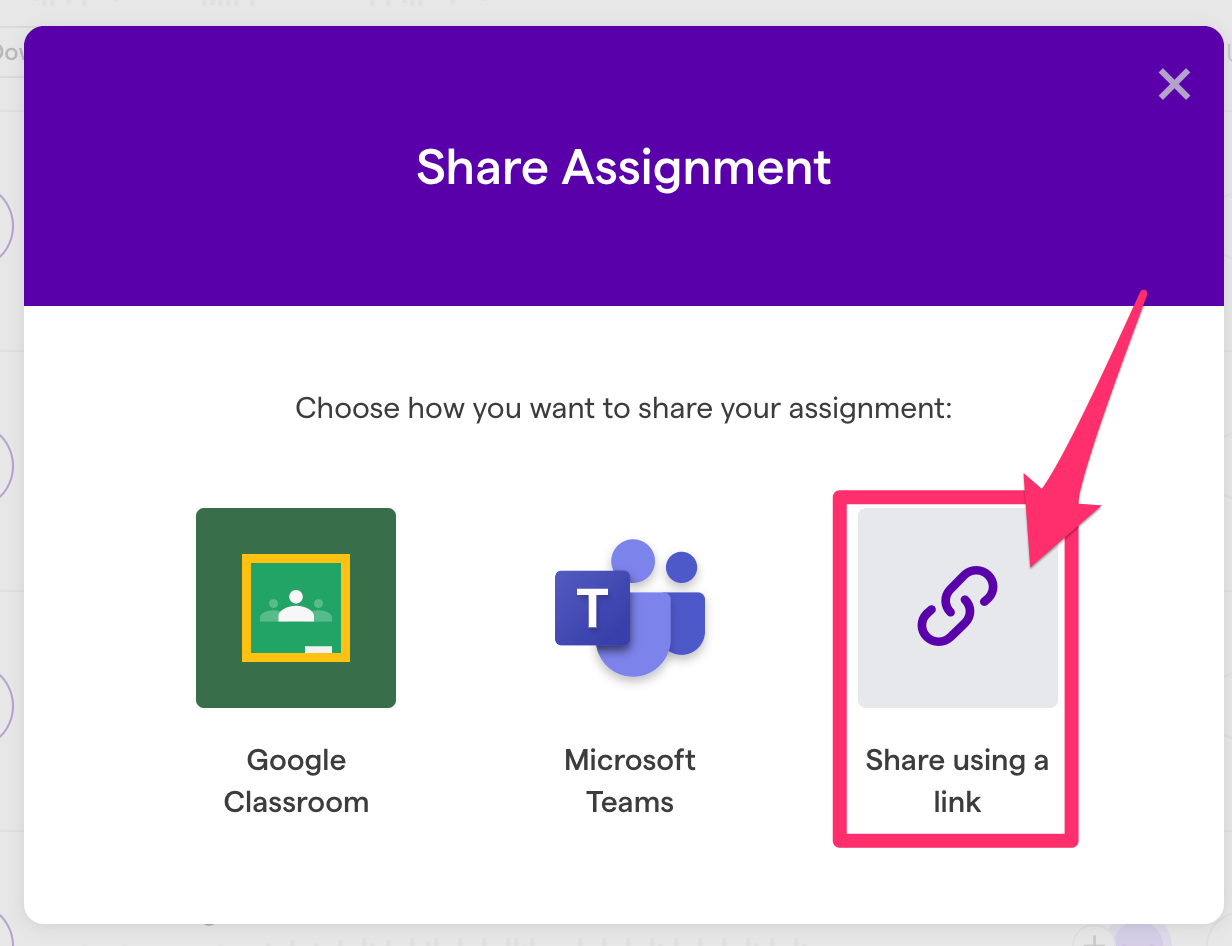 4.) Copy the link in the box.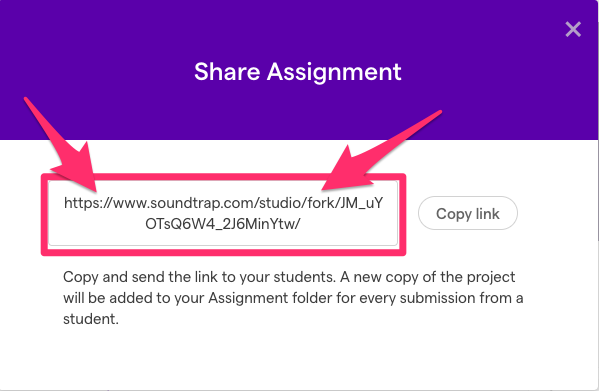 5.) Now go to your course in Schoology and click on Materials > Add materials > Add Assignment.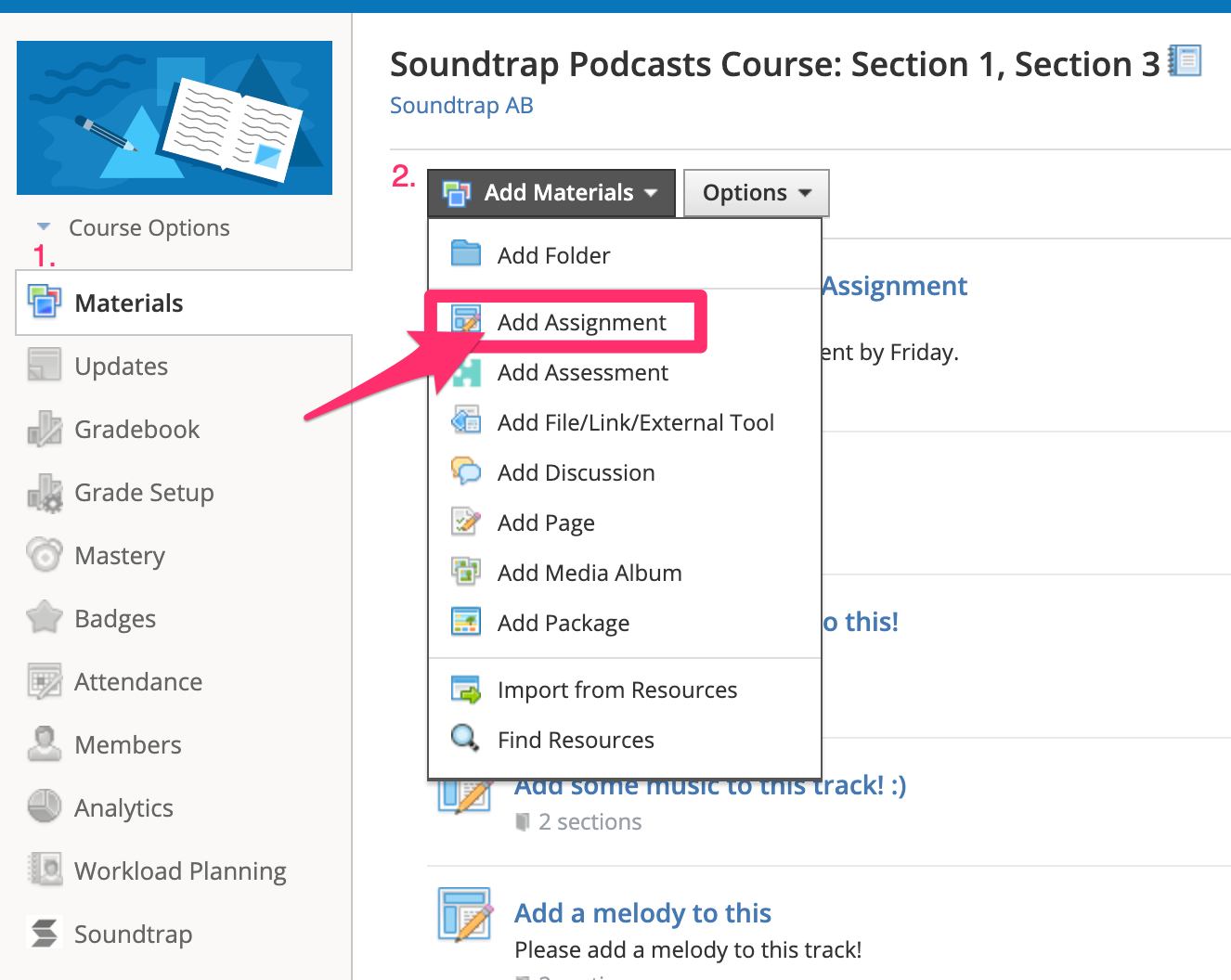 6.) Click on the chain icon in the Schoology Assignment frame and paste the Soudntrap link.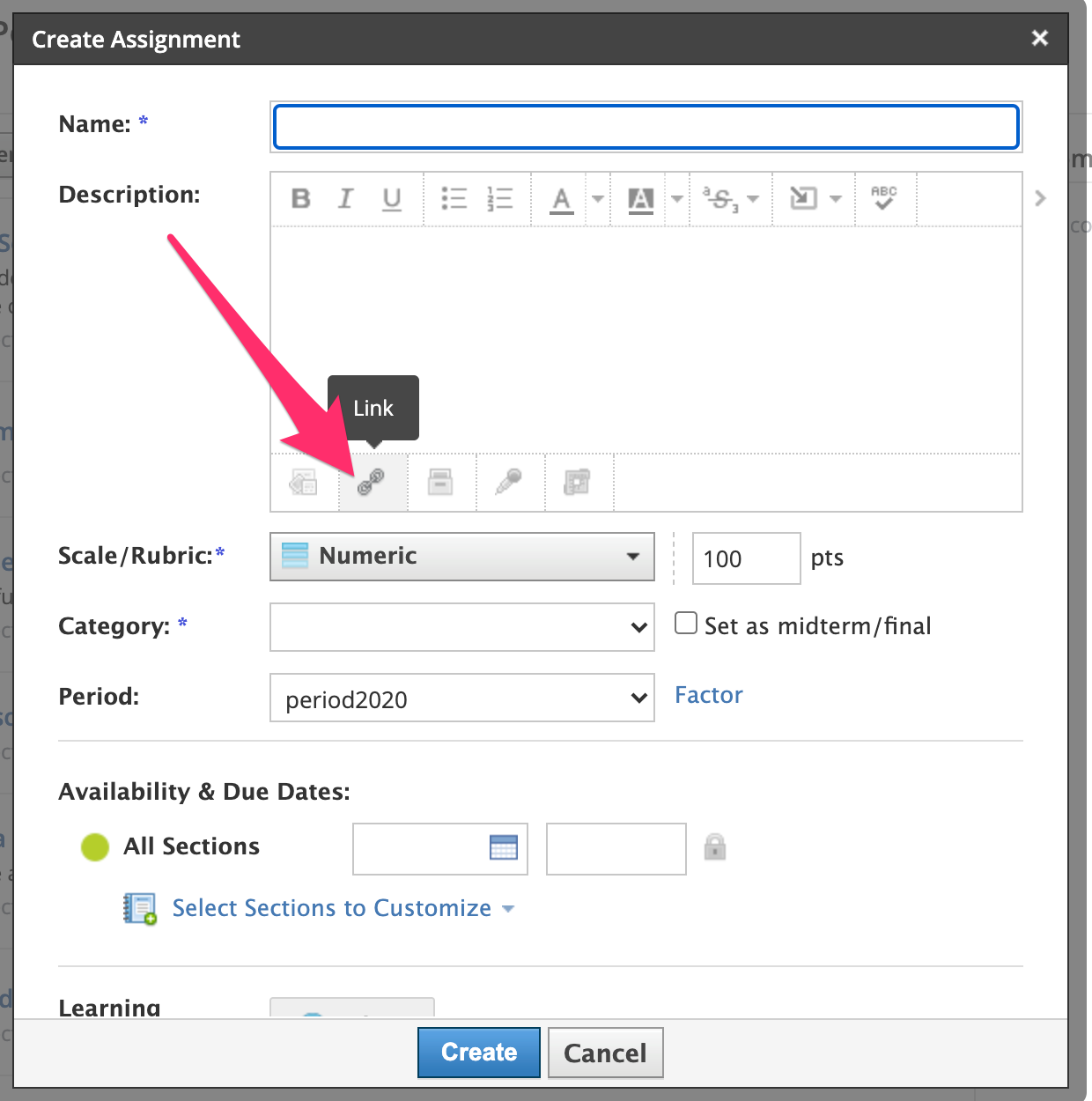 7.) After the Soundtrap assignment link has been pasted, click Attach.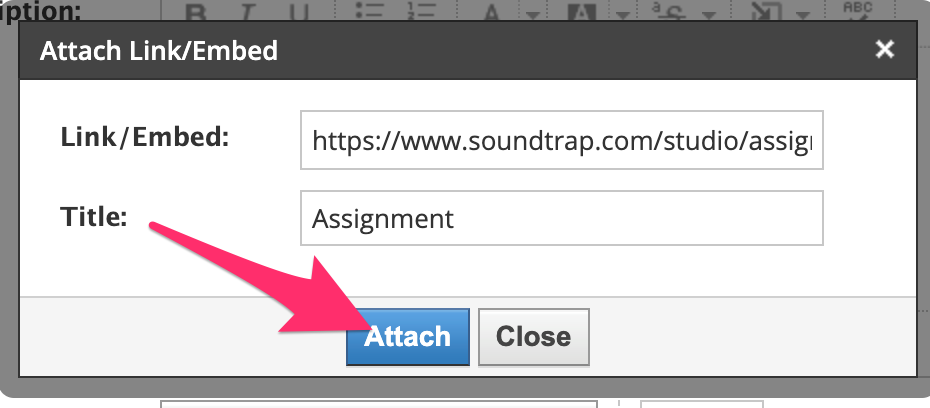 8.) Congrats! You have now successfully created a Schoology assignment with a Soundtrap link. Once the Schoology assignment is published, your students will now have access to your Soundtrap assignment via the attached link and you will be able to follow their progress in the Assignment folder in Soundtrap.