Yes! If you've purchased Soundtrap for Education, you might realize down the road that you need to buy more seats for your account. This is possible in Soundtrap through the EDU Admin panel, which is visible for owners.
1. Go to the EDU Admin panel in your private profile
2. Click the "Buy more seats?"-button in the upper left corner of the Admin panel
3. Follow the steps to complete the purchase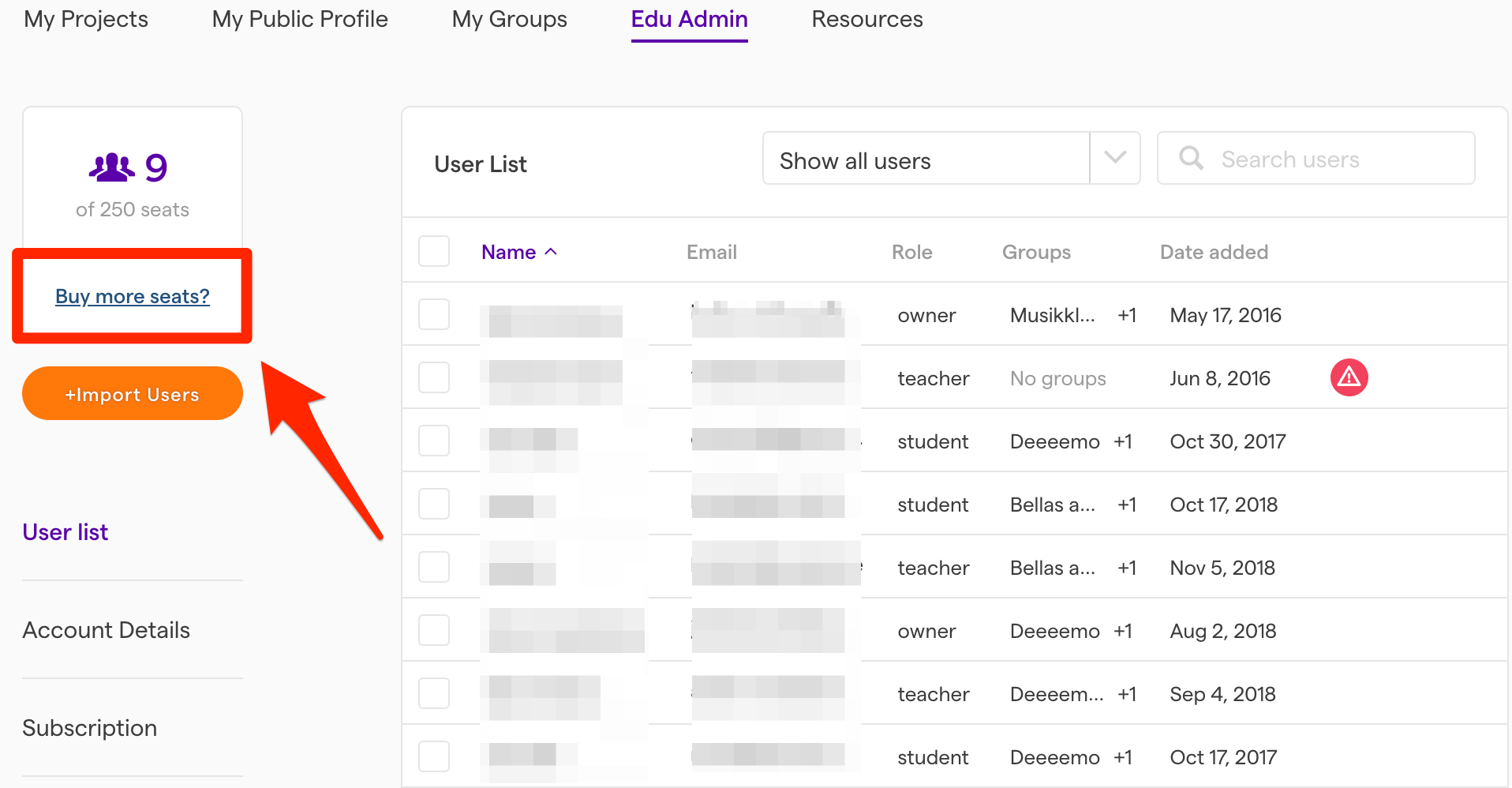 If you've paid through our sales team or any of our distributors, the changes will be applied as soon as we've received your payment from the invoice. Otherwise, the changes are applied immediately.
How is the pricing calculated?
The pricing is calculated based on the number of seats (the price per seat decreases when the amount of seats increases), and the time left of your current subscription. This means that you will only be charged for the remaining period.
Can I reduce the amount of seats?
Yes, but the changes can't be applied immediately. See this article for more information.