Open your MIDI instrument panel, and click the left and right octave arrows to change octaves.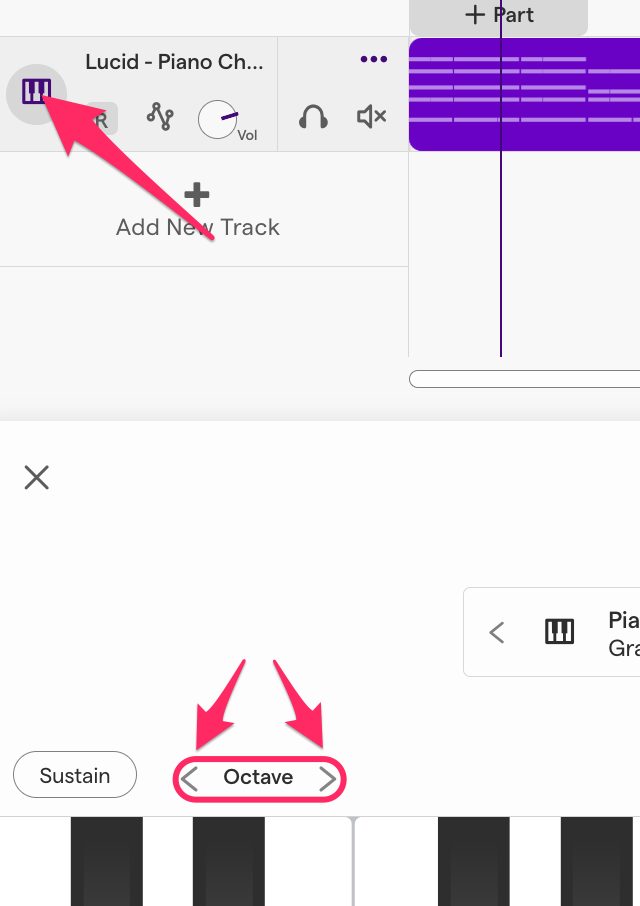 NOTE:

• This only affects the keys on your computer keyboard. If you're using an external MIDI
keyboard, use its own octave controls instead.
• This is only for MIDI tracks. For audio tracks, see:
Changing pitch of a region
.