To add Soundtrap instruments, click Add new track then select the category of the instrument that you'd like to add.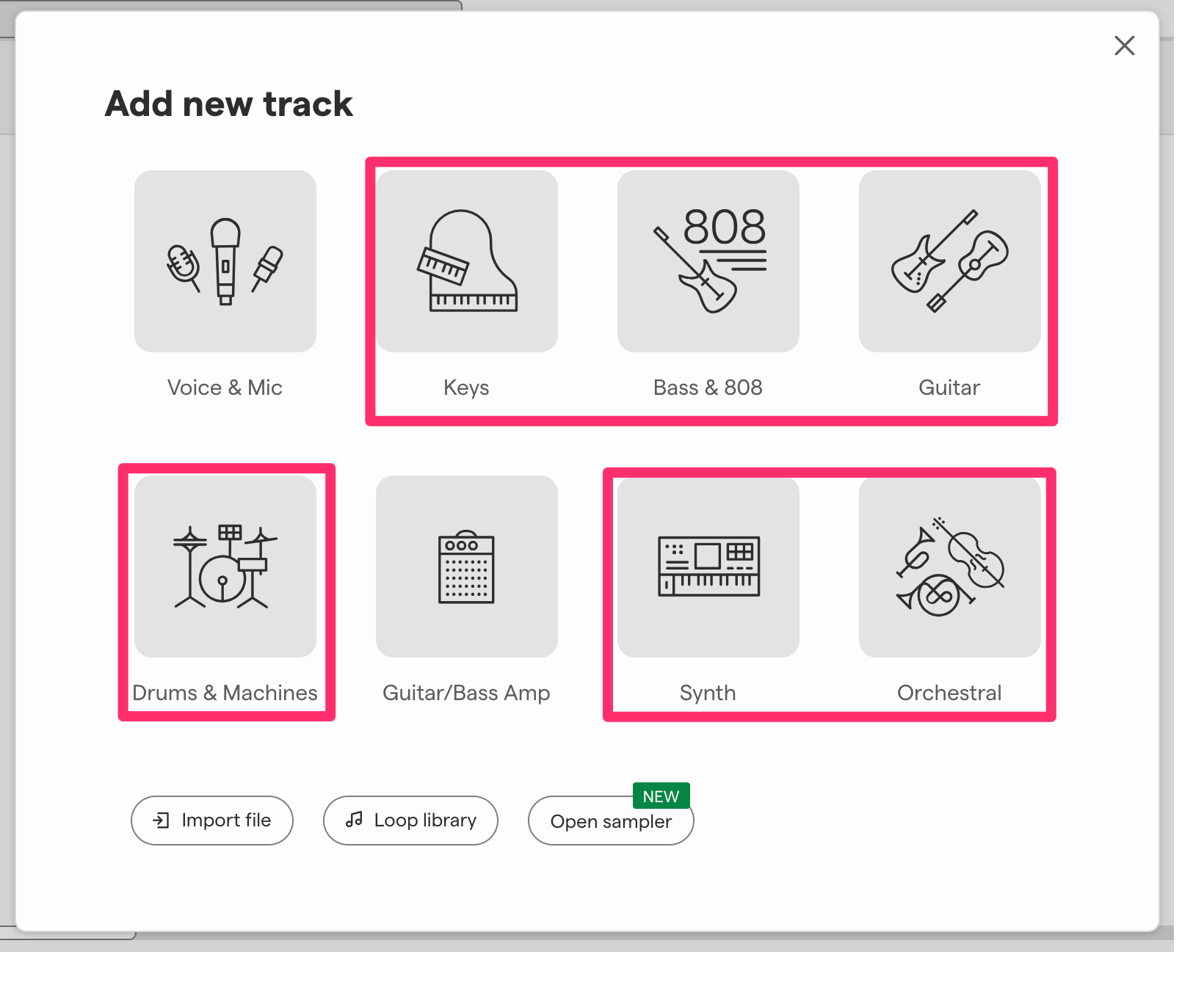 Once you've selected an Instrument, make sure to arm the Instrument track for recording by enabling the "R" button.

Track header - "R" icon (red means track is ready for recording). Record button in the transport section at the bottom of the screen.