If you wish to get your own Soundtrap for Education subscription for your Class/School or District and are ready to purchase, here's how you do it!

NOTE:
Our
Price Quote Request form
allows you to see our latest price as well as automatically generate a quote for your school.
If you've started your free Trial and want to go ahead and purchase a subscription online, please note that Soundtrap accept Visa, Mastercard and Paypal.

1. Log into your EDU account.
2. Click the 'Buy Now' button.




3. Enter the number of seats you wish to purchase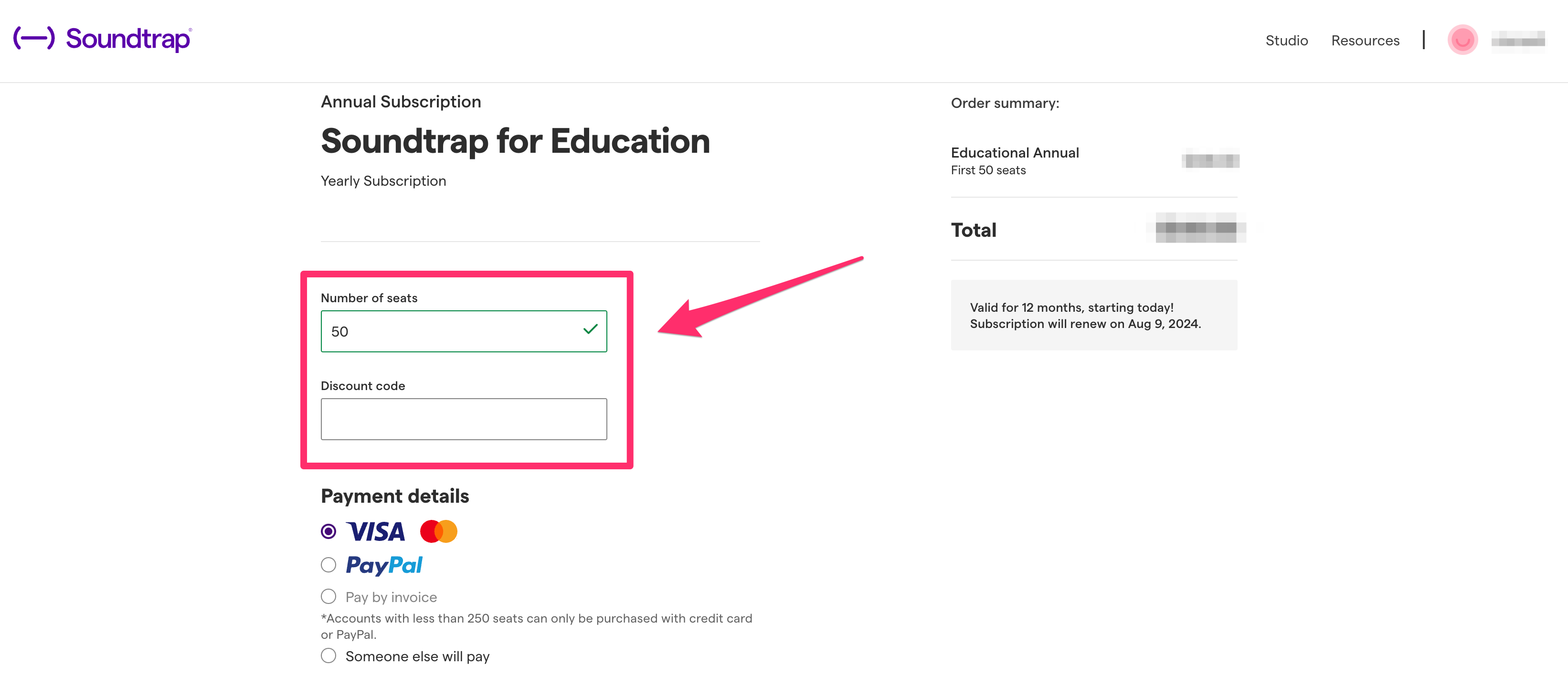 4. Choose the "Visa/Mastercard" or "PayPal" option and enter the information needed. If you are located outside the US you can add your School's tax ID number under the VAT number field.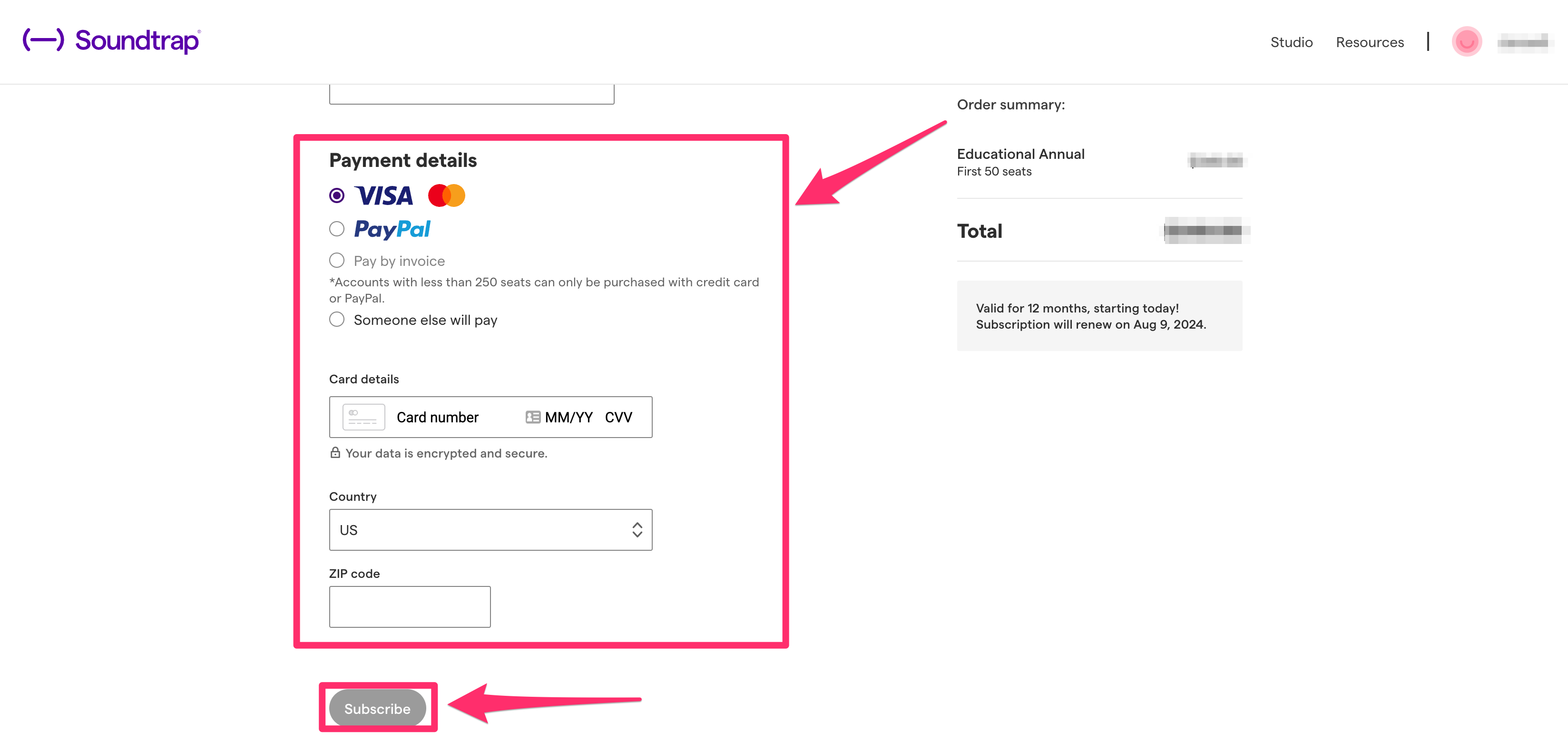 5. Click "Subscribe" and your account will be updated immediately. There will be no interruption in accessing your account and you will receive a receipt of the purchase via email.


Purchase by other payment methods
To learn more about how to purchase Soundtrap for Education using bank/wire transfer, click here.