Downloading within the profile page
Click the ⋯ button on the project you're downloading.
Select Export or Download (for EDU users).
Select the audio format.

Downloading within the studio
In the studio, go to File.
Select Export.
Select the audio format.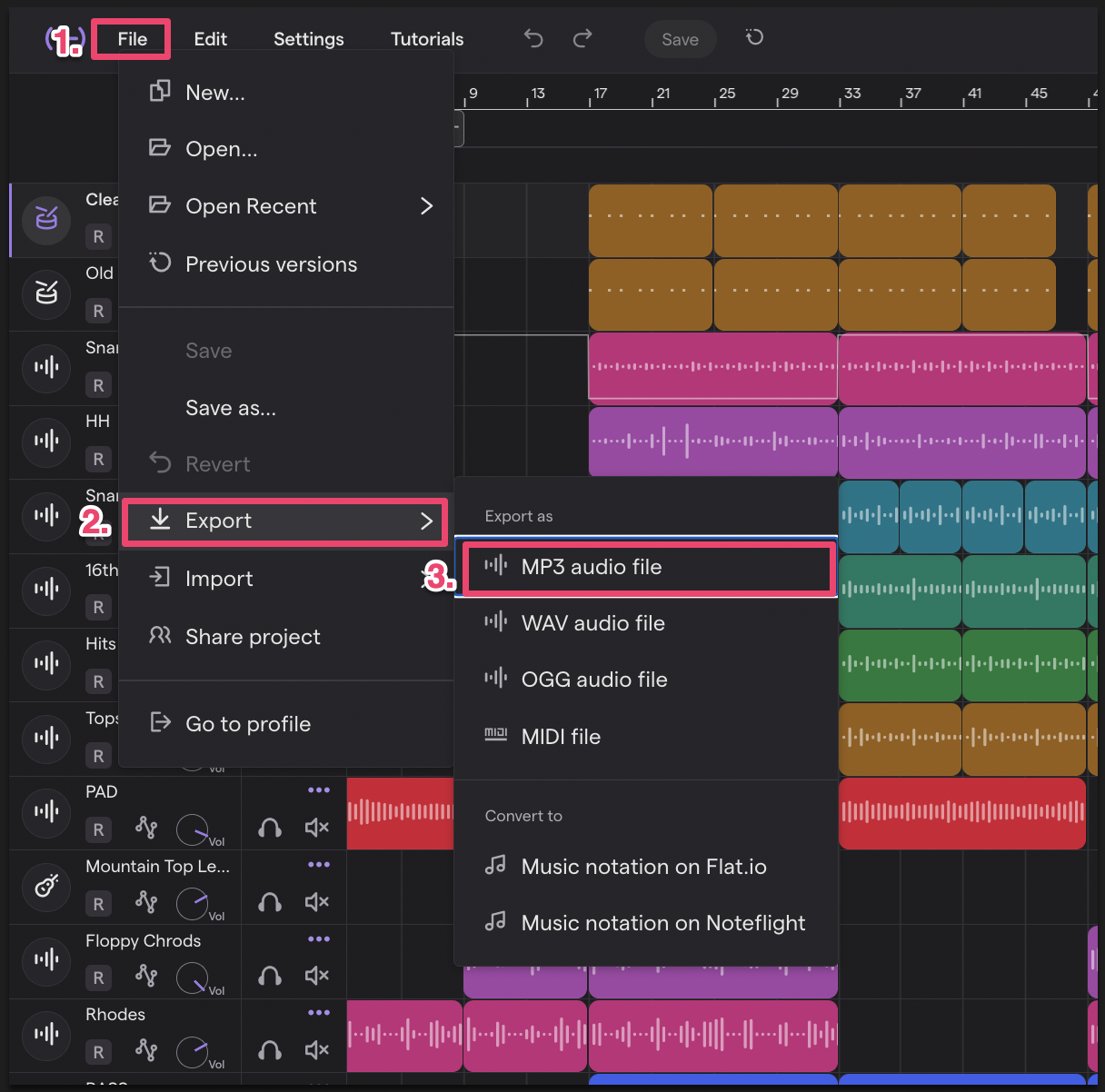 NOTE: Soundtrap for Education users can only download projects from the profile page.


Problem downloading?
Clear your browser's cache files
Use an incognito/private window
Try a different browser
Try a different device
Still need help?
Log in to Soundtrap and click the Support button at the bottom right corner of the page.