In this guide we'll walk through how to import students via Google Classroom. This method will create brand new Soundtrap accounts for users who do not already have an existing Soundtrap account.
1. From the landing page in your Soundtrap profile, click Add students or Add teachers in the lower left corner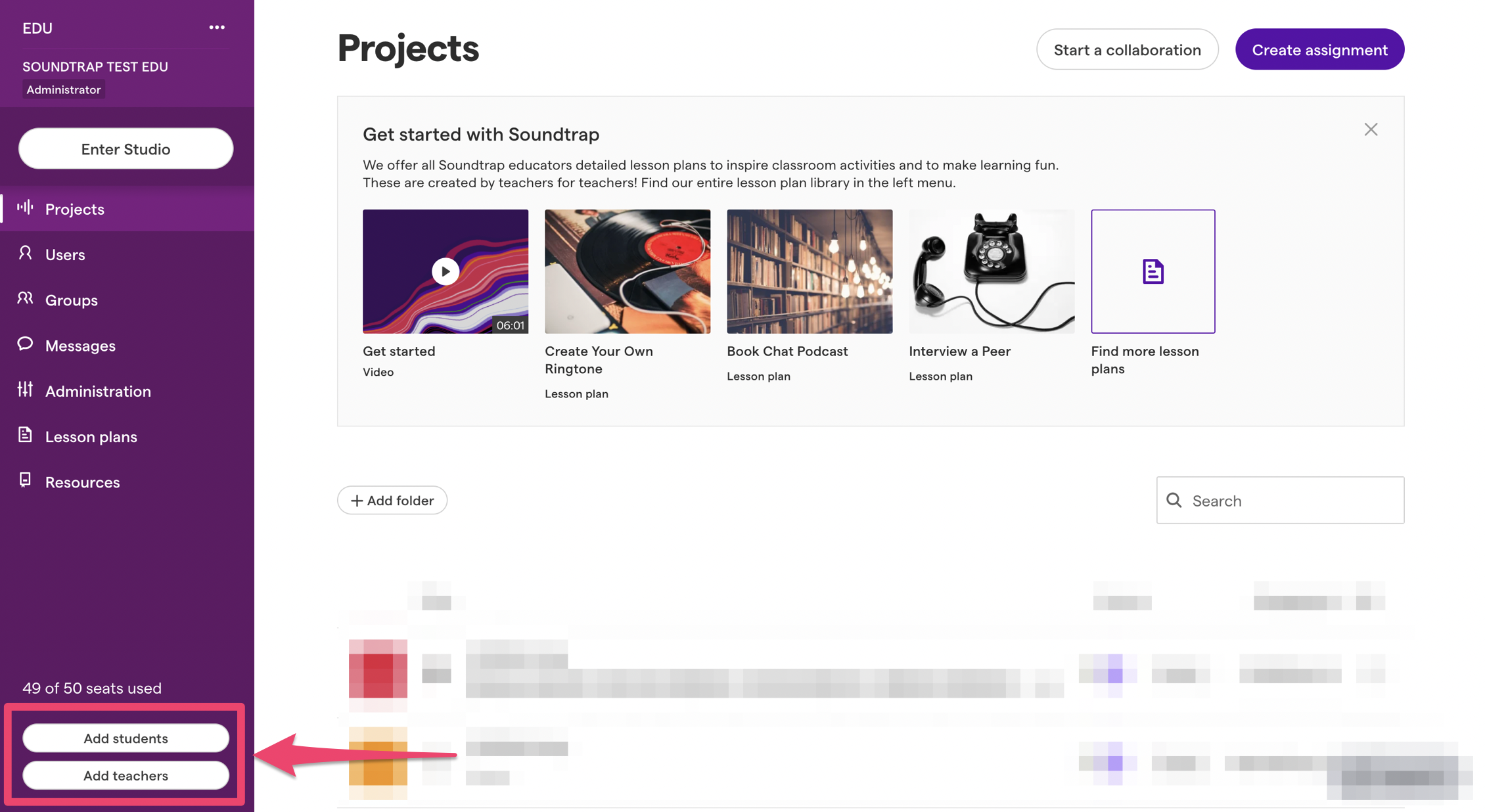 Or from "Account settings" under "Administration", click +Import users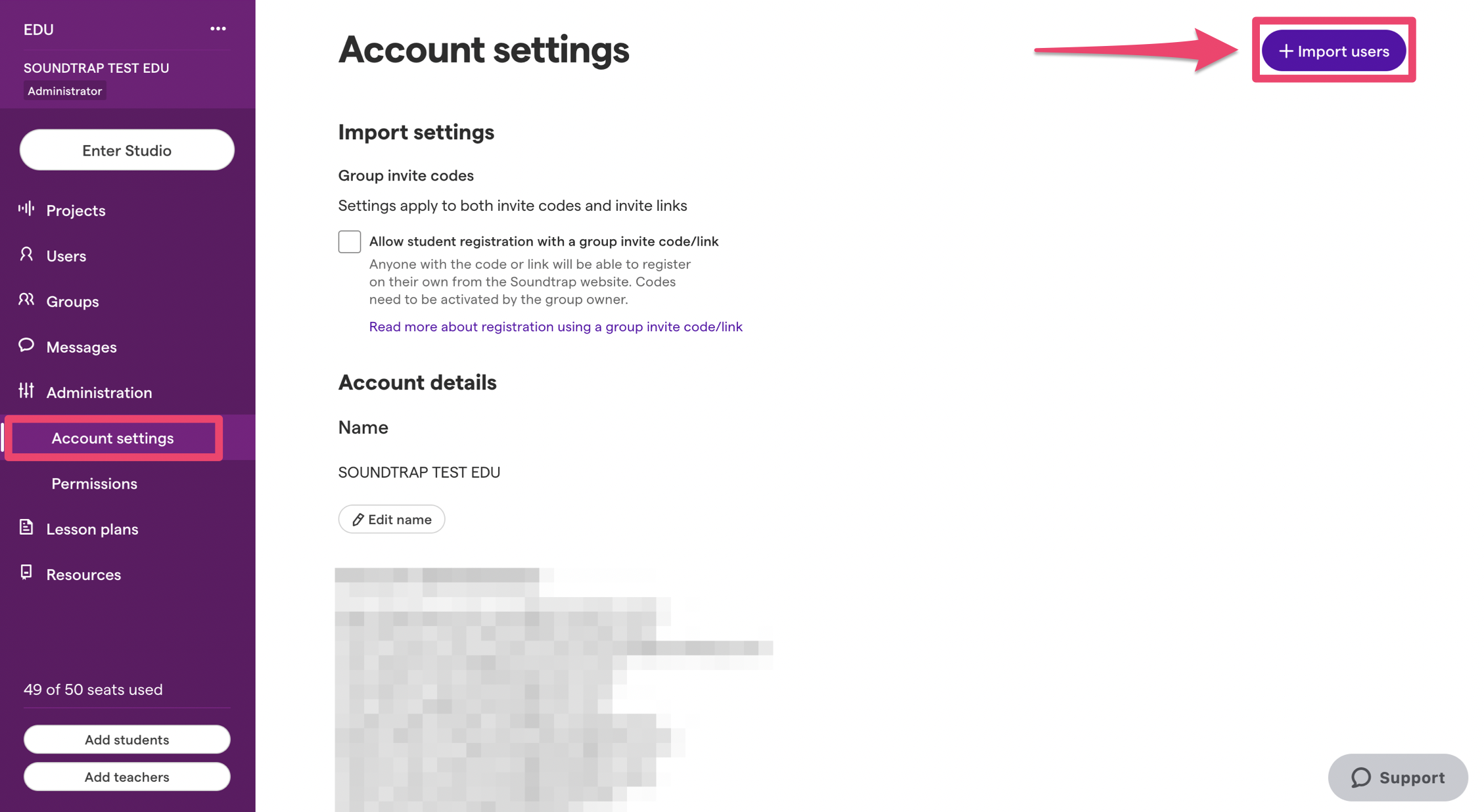 2. Import Users - Bulk import: Google Classroom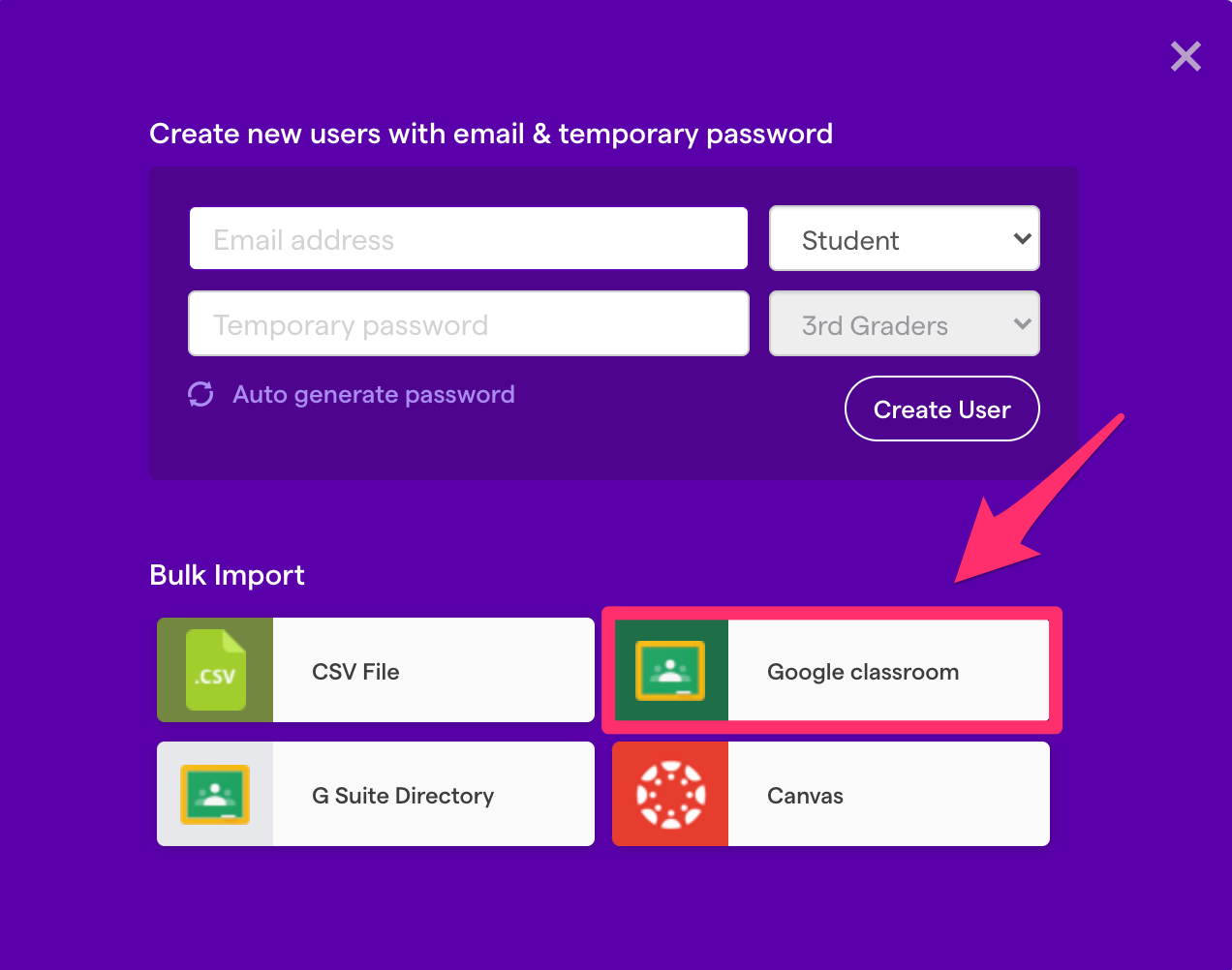 3. Import users from Google Classroom dialog window - Allow access (click "Next")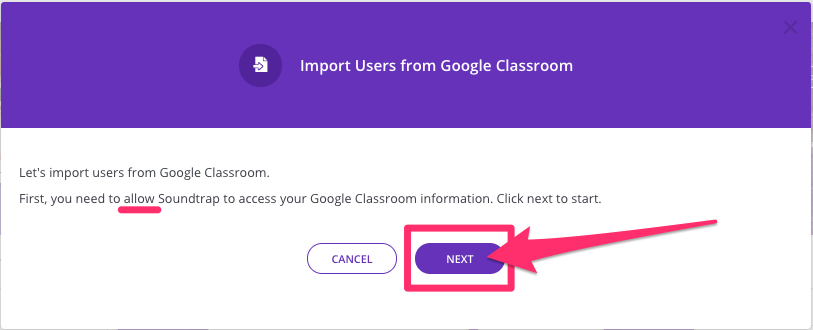 4. Import users from Google Classroom dialog window - Import (select a class to import from, and a group to add the new user(s) to, click "Import")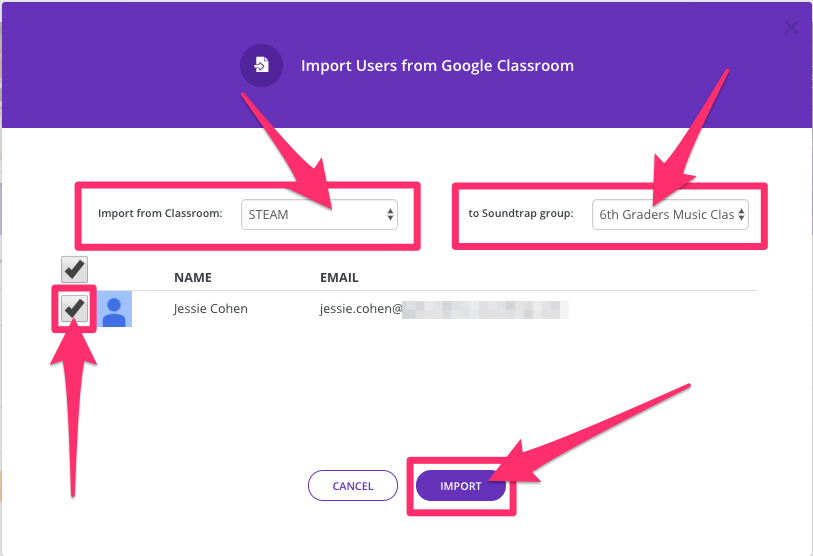 5. The student has now been imported to Soundtrap!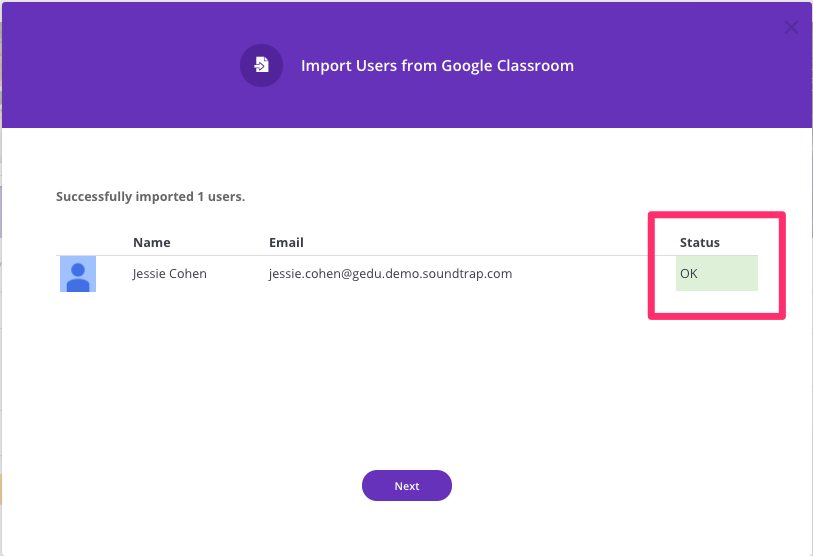 6. The imported student can now access Soundtrap by clicking on Log in (upper-right corner of the Soundtrap landing page) > Select Log in with Google and start creating Music or Podcasts!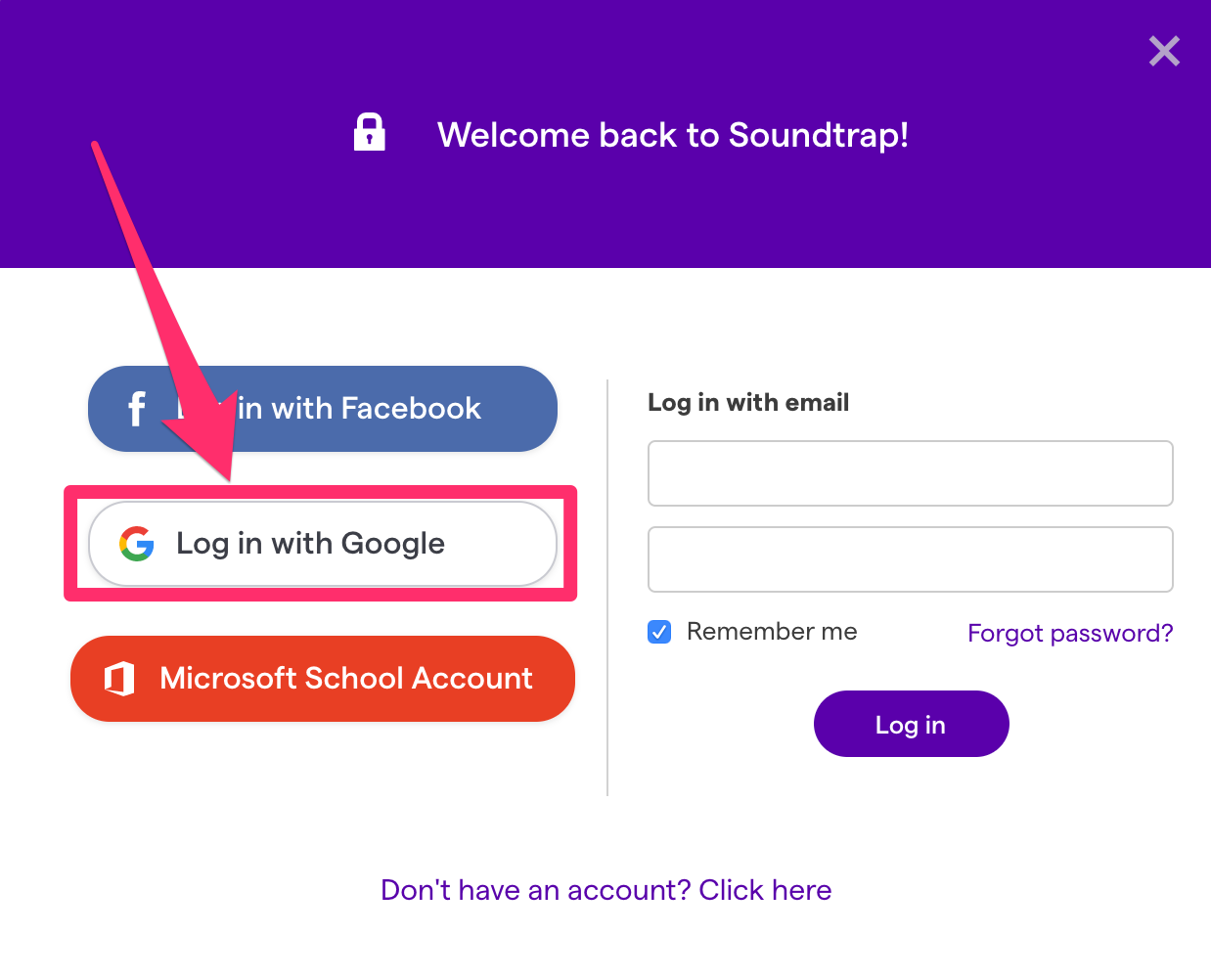 NOTES:

Google Classroom sync will create new Soundtrap accounts for new users only; an error message may occur if a user's email address already exists in Soundtrap.



Google Classroom sync will enroll brand new user accounts into one Soundtrap group only. It is not possible to add students to multiple Soundtrap groups by syncing multiple different classrooms. Please

refer to this article

to invite students to join different groups.



Re-syncing Google Classroom will not update Soundtrap seats.

Refer to this article

to learn more about updating seats.