Desktop
Click and drag the white fade anchors (appears on hover) in the top corners of the region (left for fade-ins, right for fade-outs) towards the middle of the region.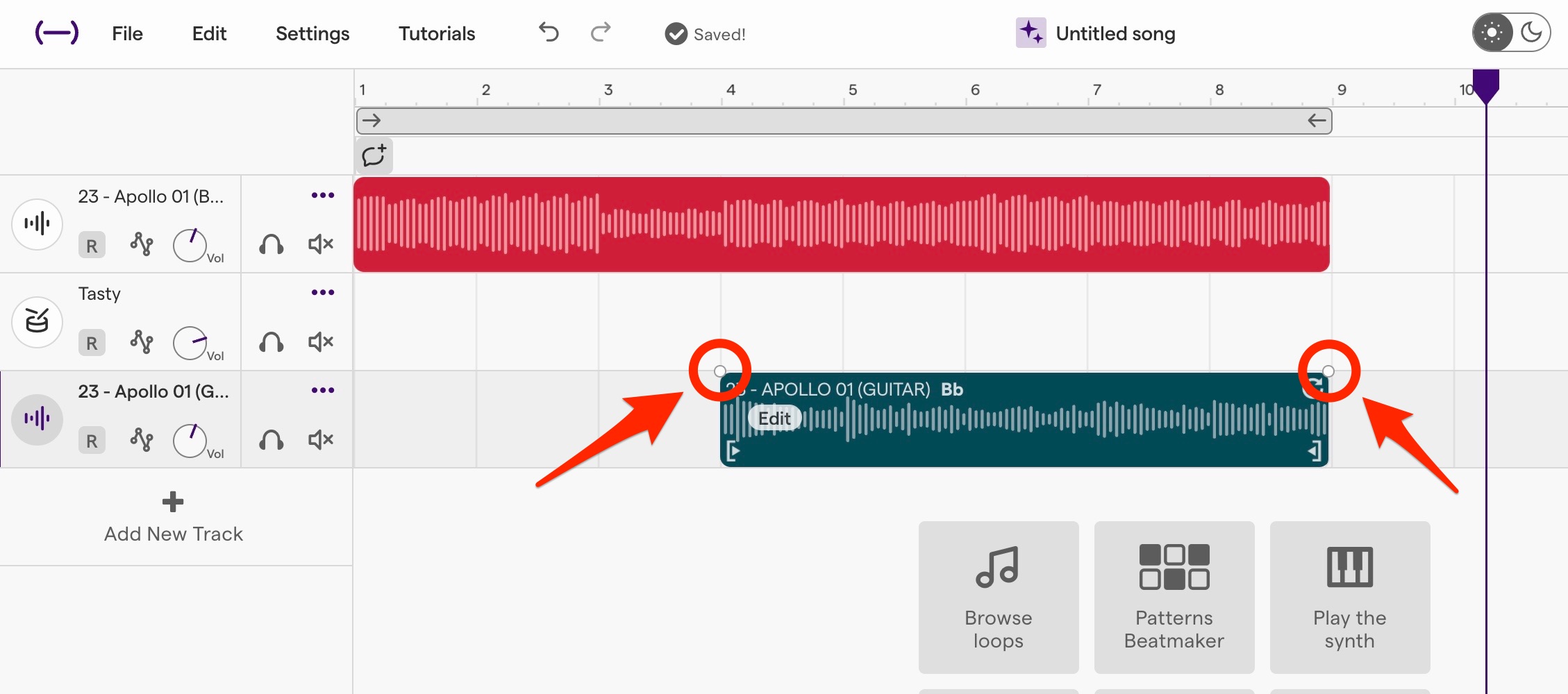 White lines will indicate the duration of the fade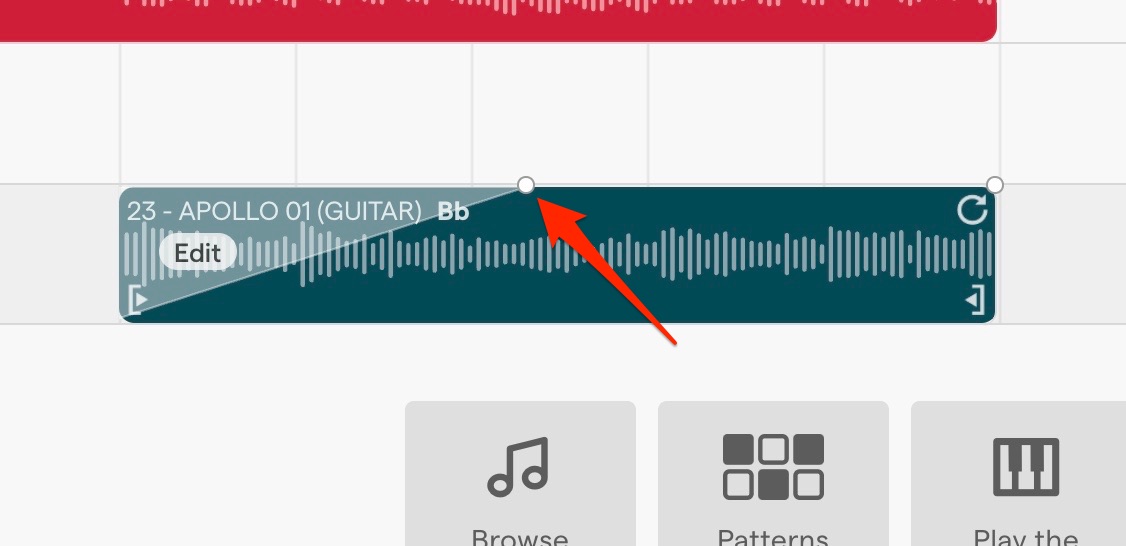 Another way to create fades is to hover above the region and click Edit, then choose Fade in or Fade out.
App
Tap & hold a region > choose "Fade" to activate the fade anchors, then deselect the region to deactivate them.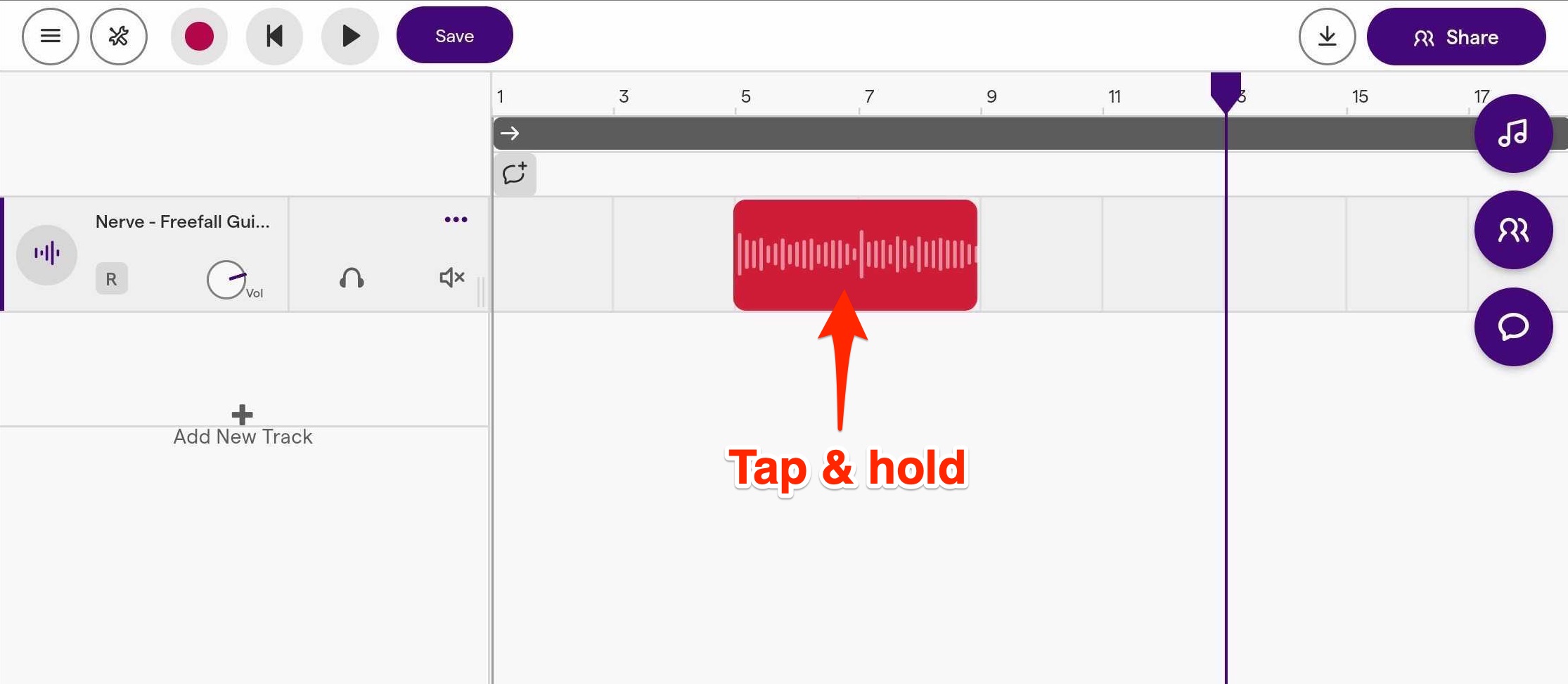 This menu should appear:

After selecting Fade, the Fade anchors will appear at the upper corners of the region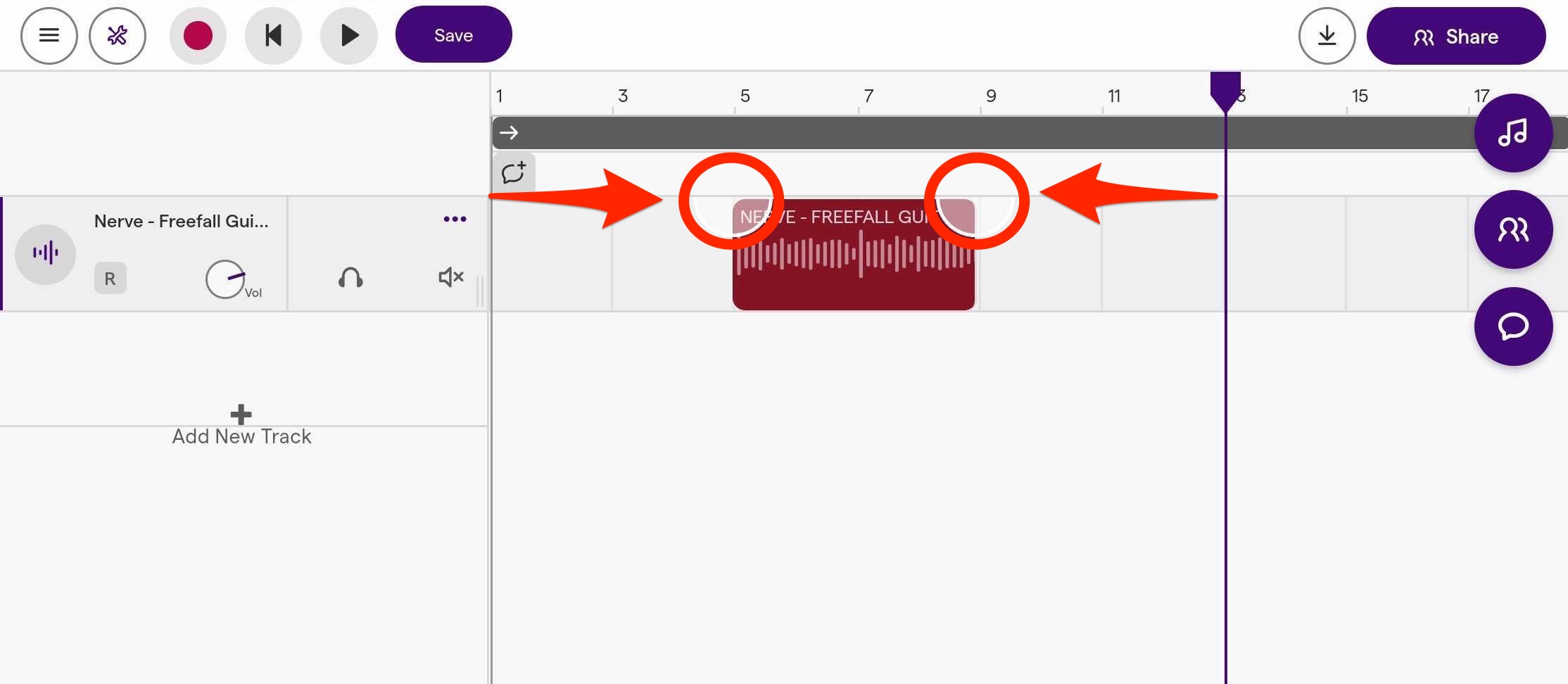 Hold & drag the fade anchors to adjust them