Accidentally saved something you didn't mean to? Need to go back because your friend added something you didn't like? Or you've accidentally deleted a track? Check this out:
Open your project, click File, then click Previous versions in the drop-down (1). There you'll see previous versions of your project ready to load!
Note: This is applicable if you're subscribed to Premium, Supreme, Storytellers, or Complete.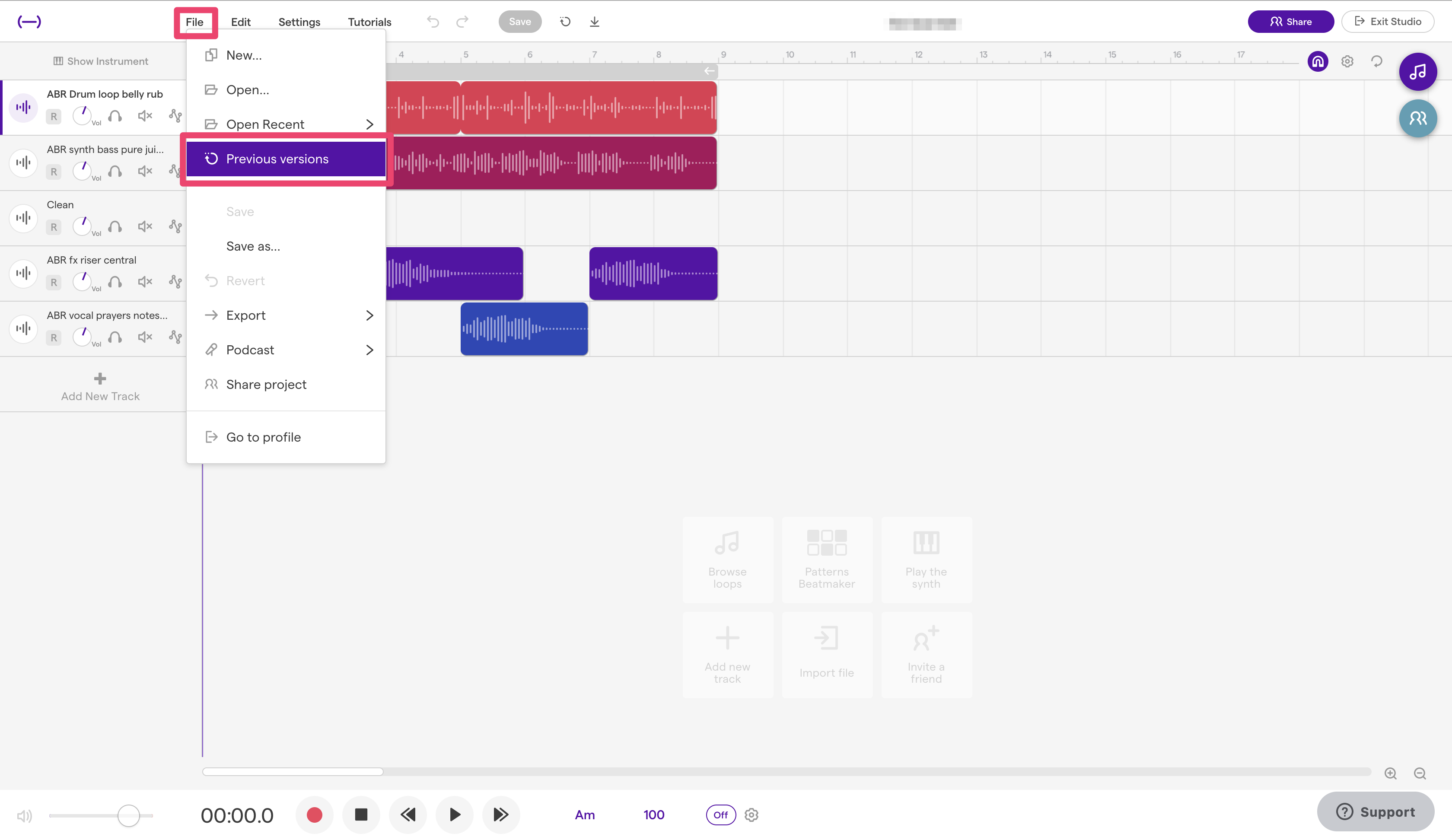 (1) Click File > Previous versions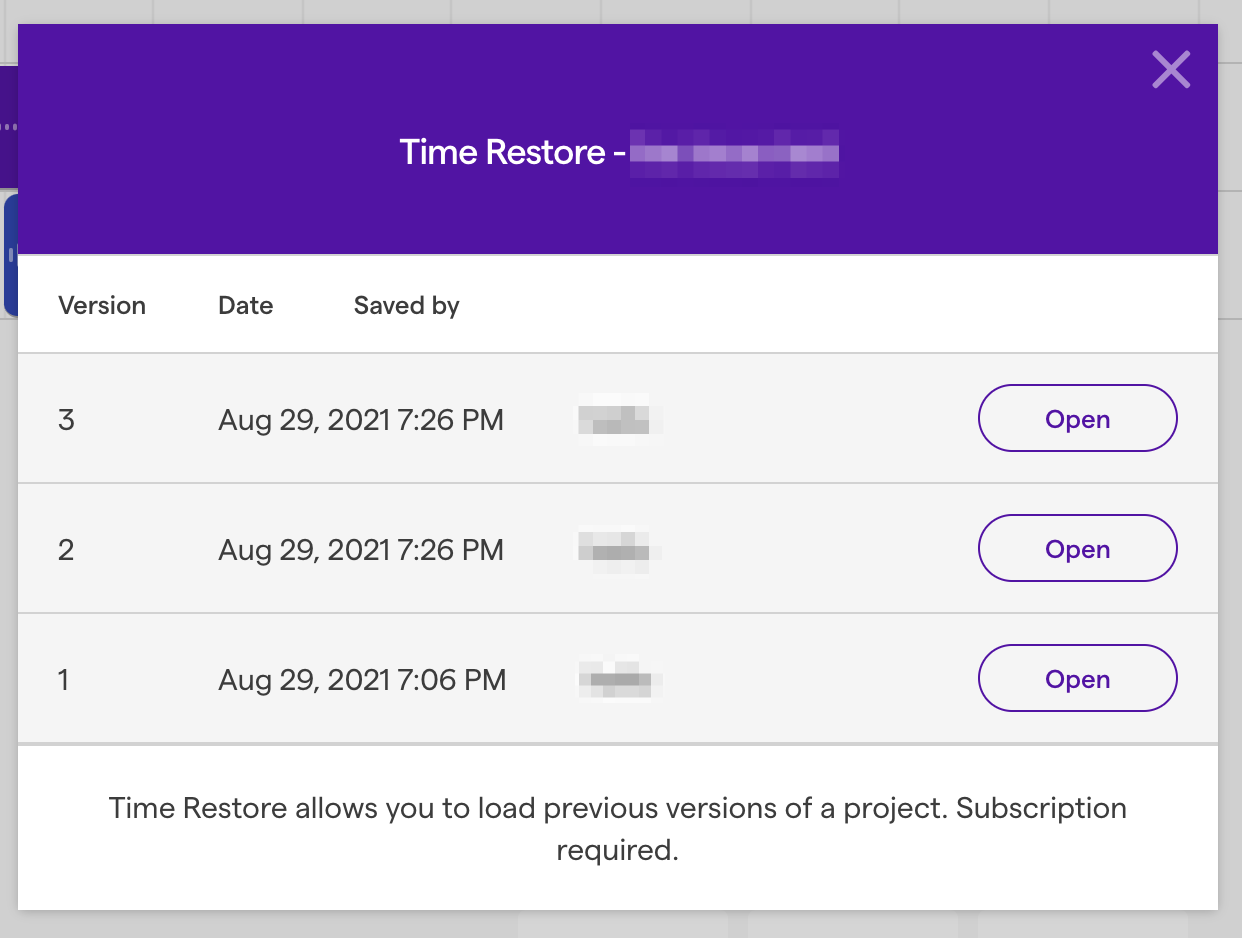 (2) Here you'll see previously saved versions of your project!