NOTE: The students need to be successfully imported to your EDU account before they can be added to a Group. To import students to your EDU account, please click on "Add Students" either at the landing page or directly within the Group you want to import the students to: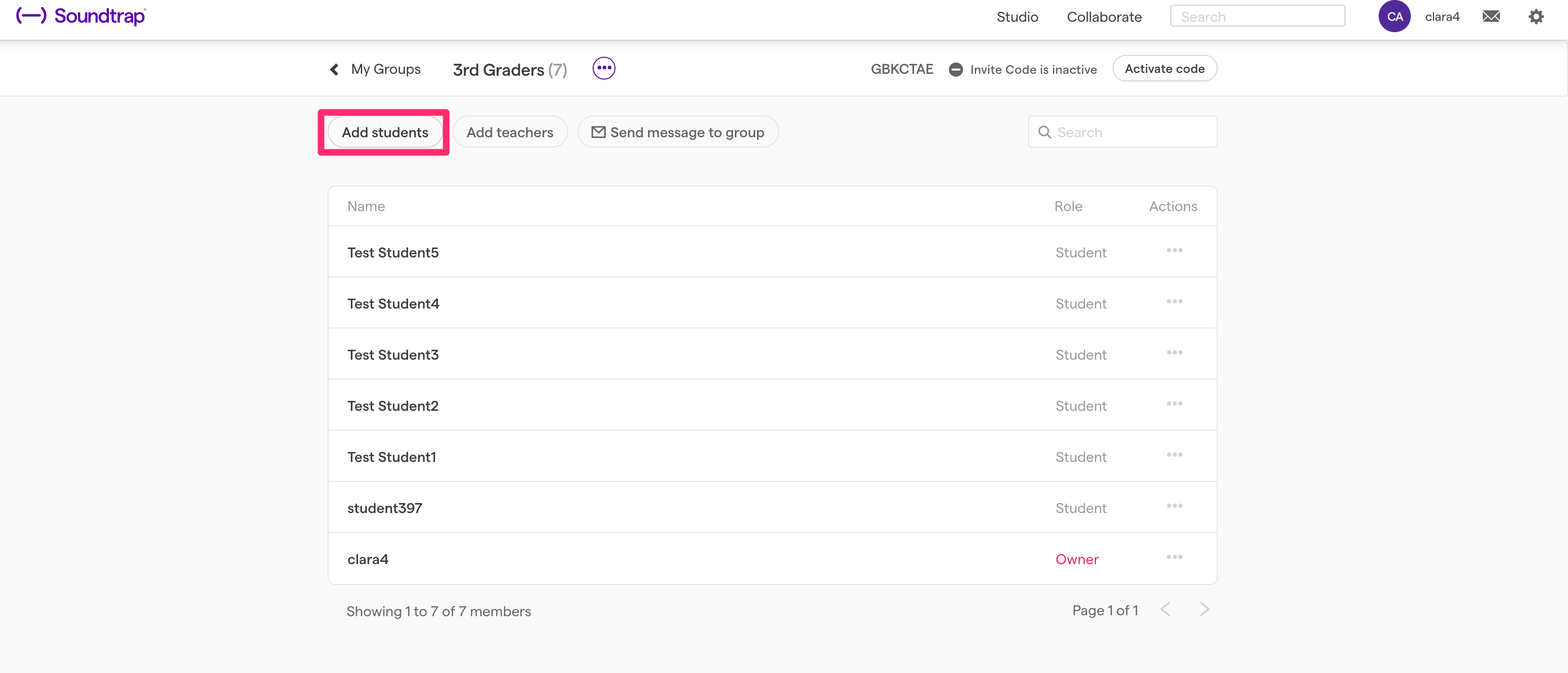 How to add imported students to a Group with invite code

Owner/Teacher instructions:
Before inviting students to the correct Group, make sure that the invite code to the Group is active.


1. By clicking on the "My Groups" tab you will be able to view the status of your invite codes


2. If the invite code to the Group you are planning to invite your students to are grey (inactive), please click on the Group you would like to activate and then click on "Activate code"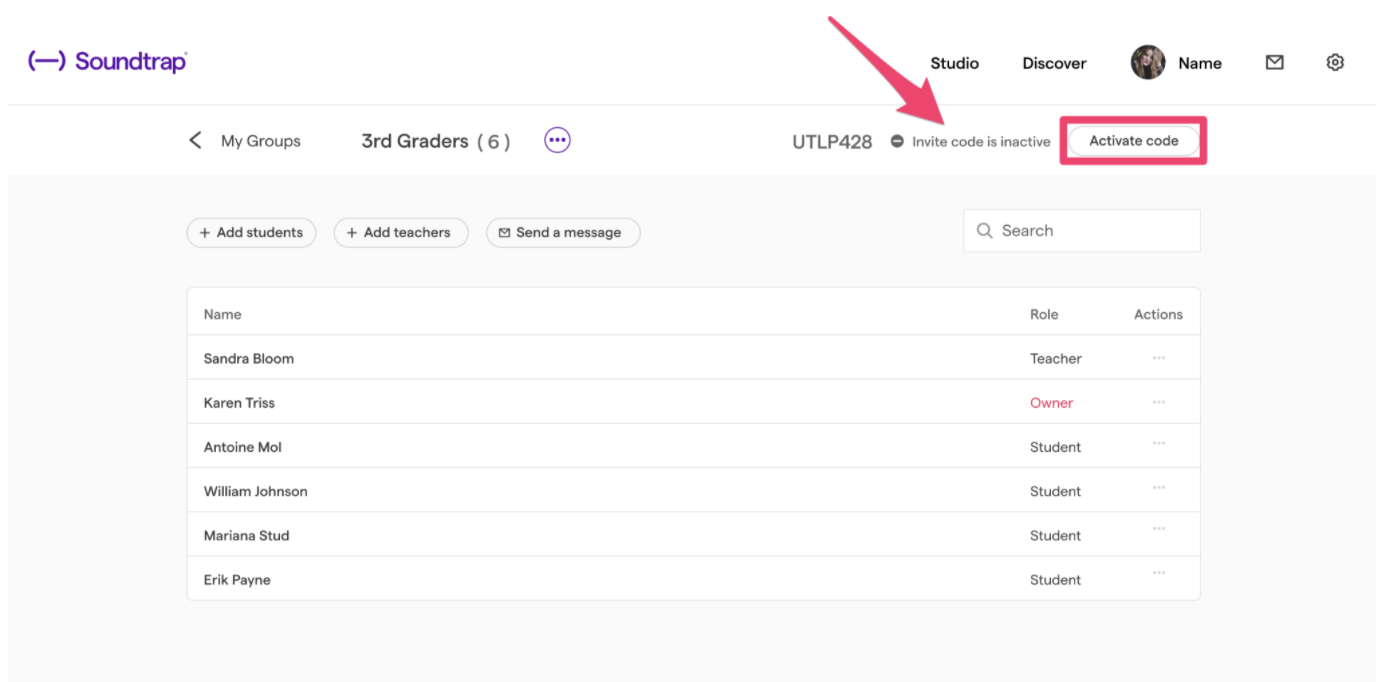 3. You will now be able to choose how long you want the invite code/link to stay active for, by clicking on either 60 minutes or 30 days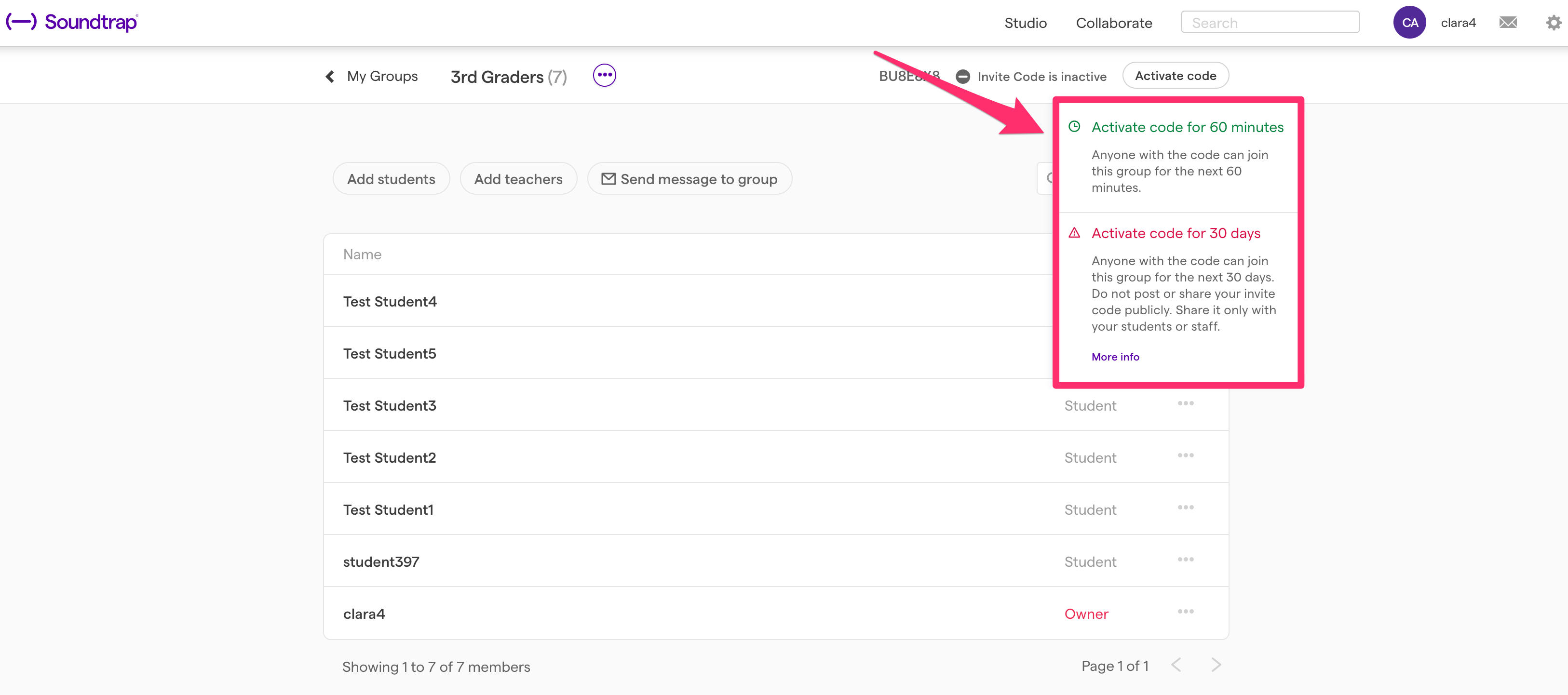 4. All you need to do now is to share the invite code with your students!
NOTE: Only students that are currently part of your EDU account will be able to join a Group by following these instructions.


Student instructions:
Join by Invite Code
1. Go to soundtrap.com/edu and paste the Invite Code into this field and click "Get started":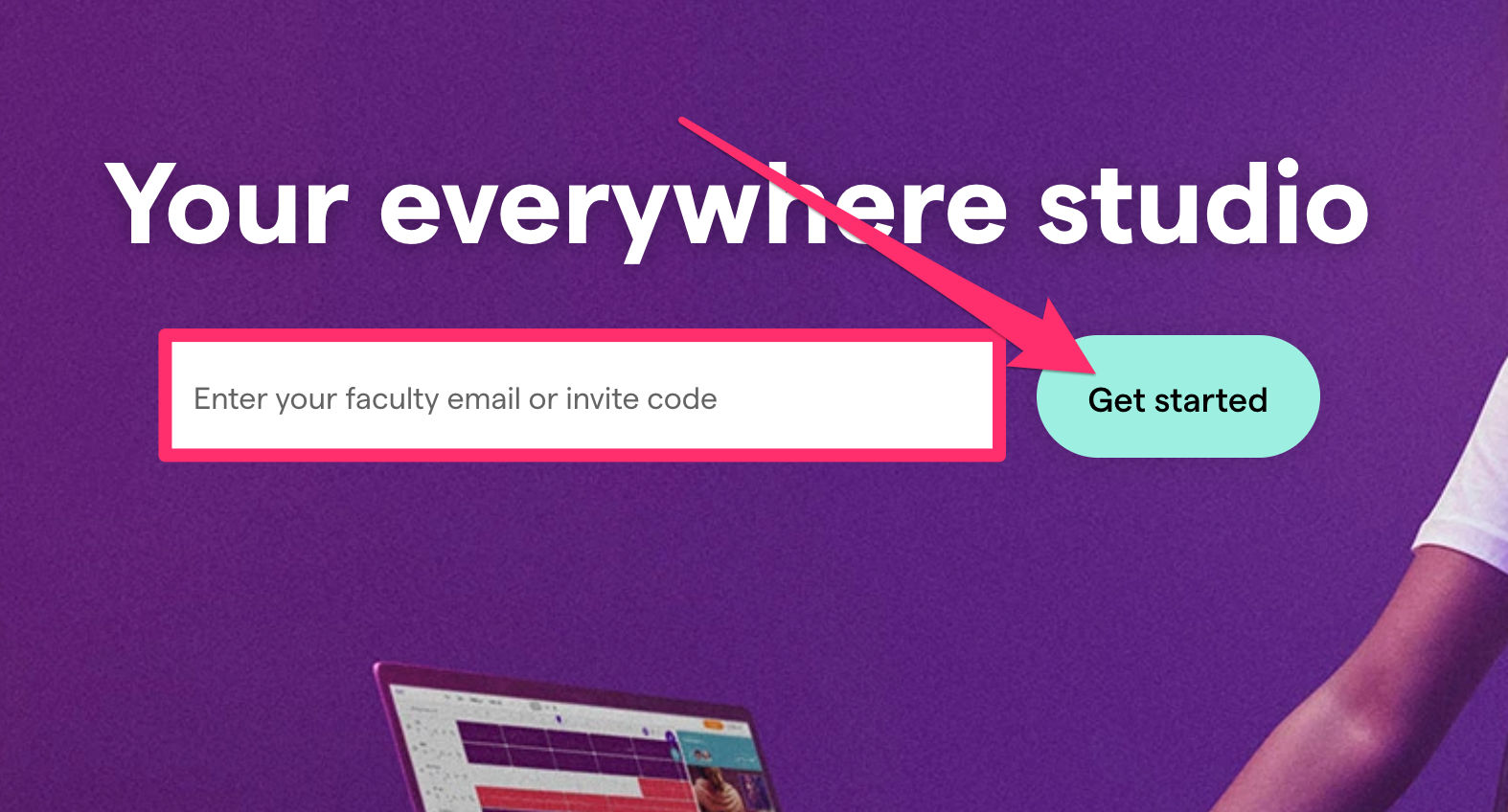 2. Click "Log in" and choose your preferred login method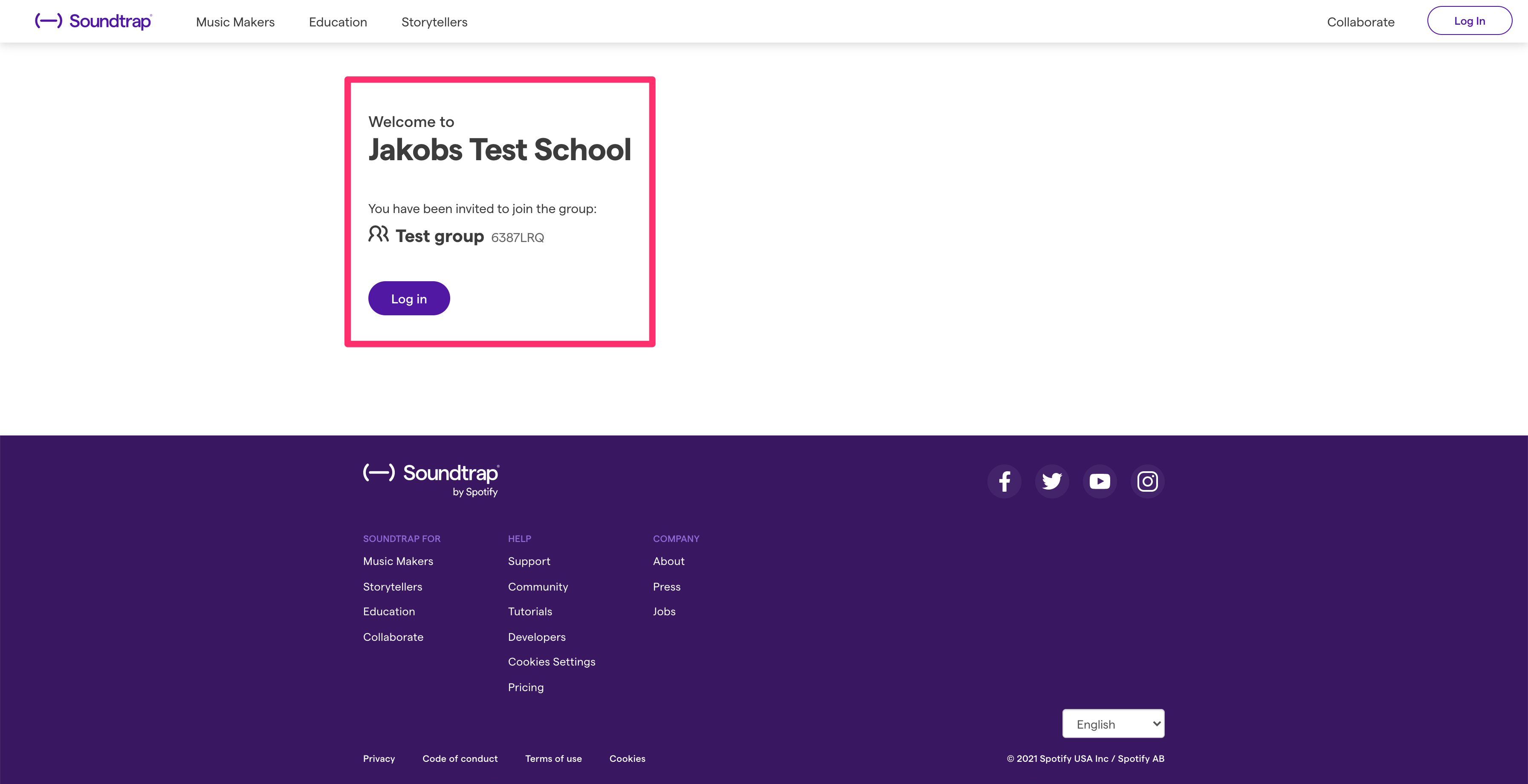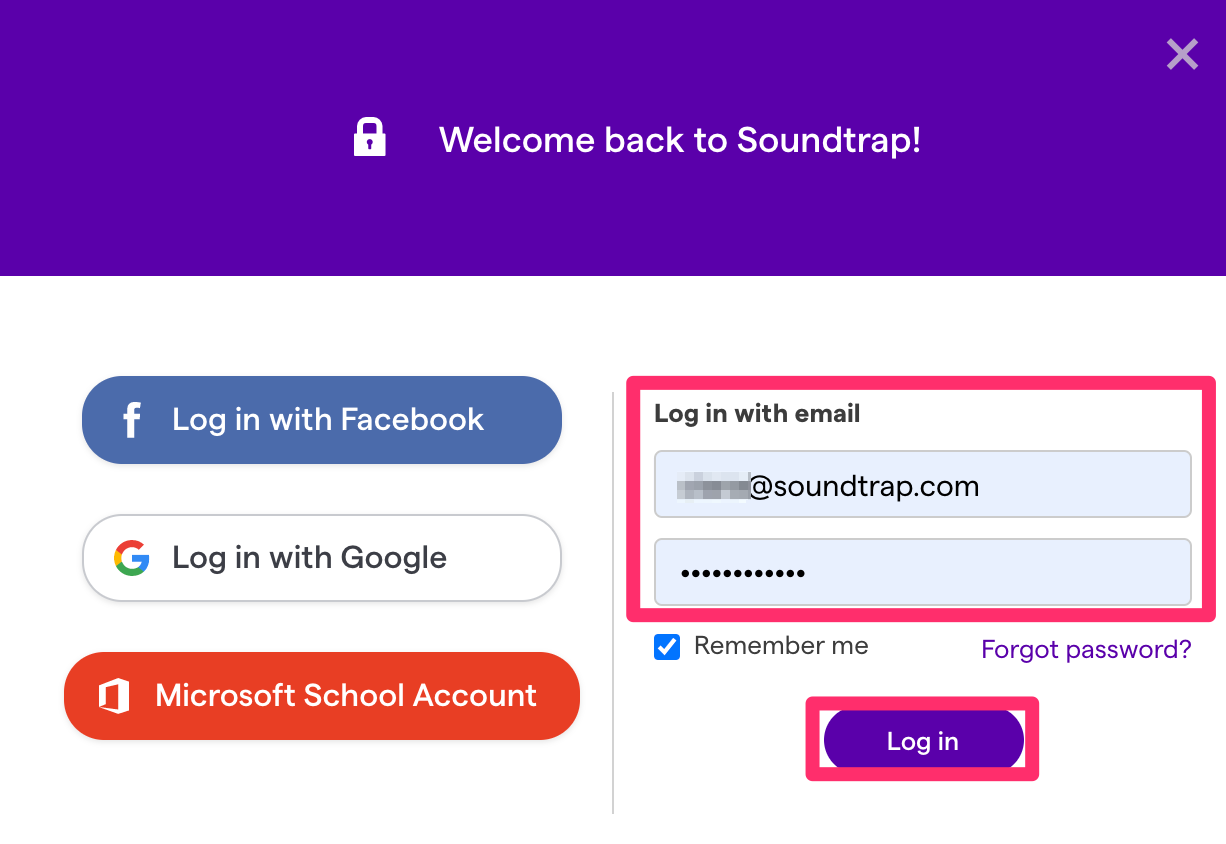 3. Congratulations! You have now successfully joined the Group!
NOTE: If the code is inactive, you'll receive this error message: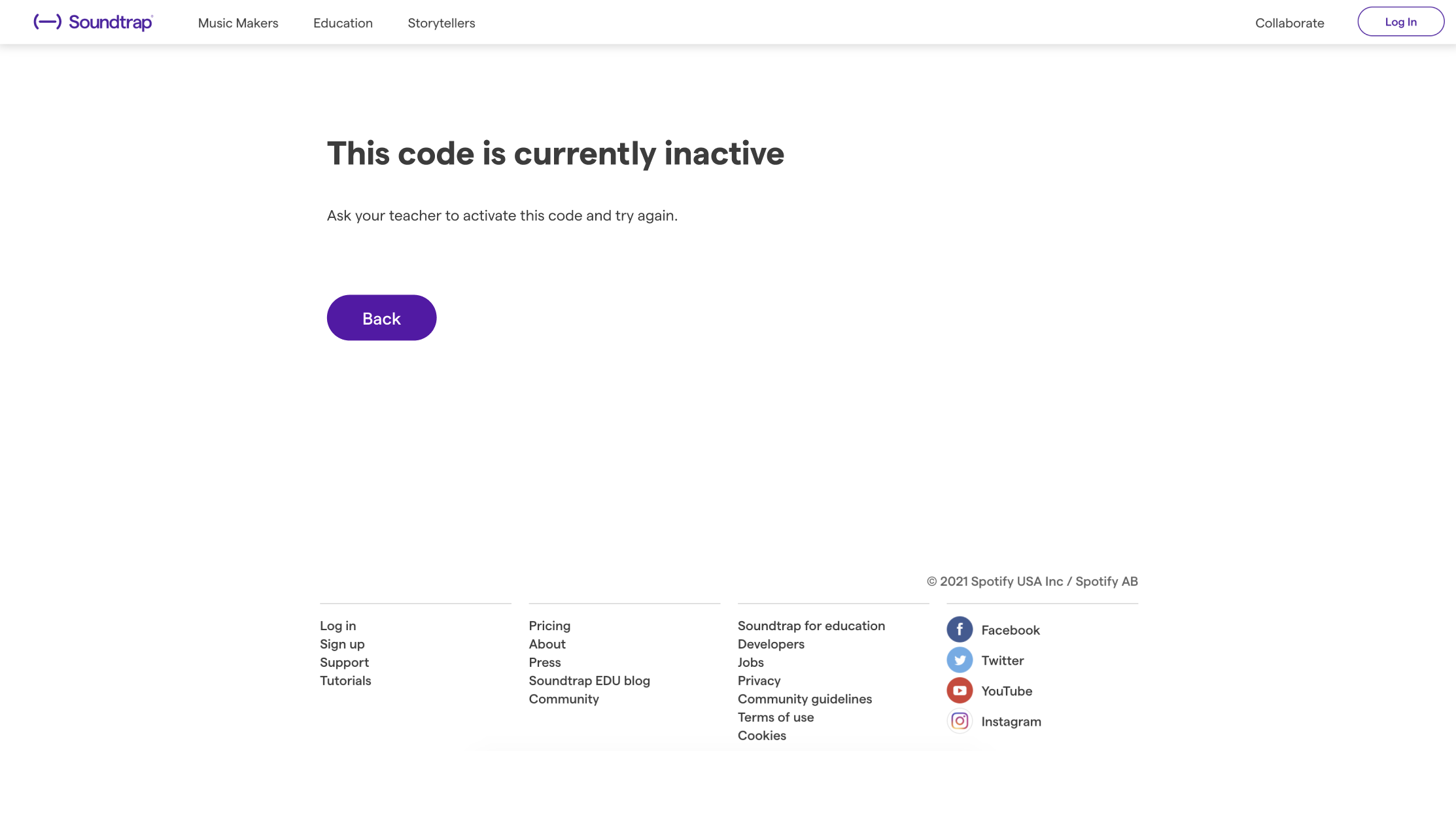 Please ask your Teacher to activate the code and try again!
How to manually add students to a Group

To add already imported students to a group within the Edu account:
1. Go to Edu Admin > Select Student > click on Edit Groups > Add to > select Group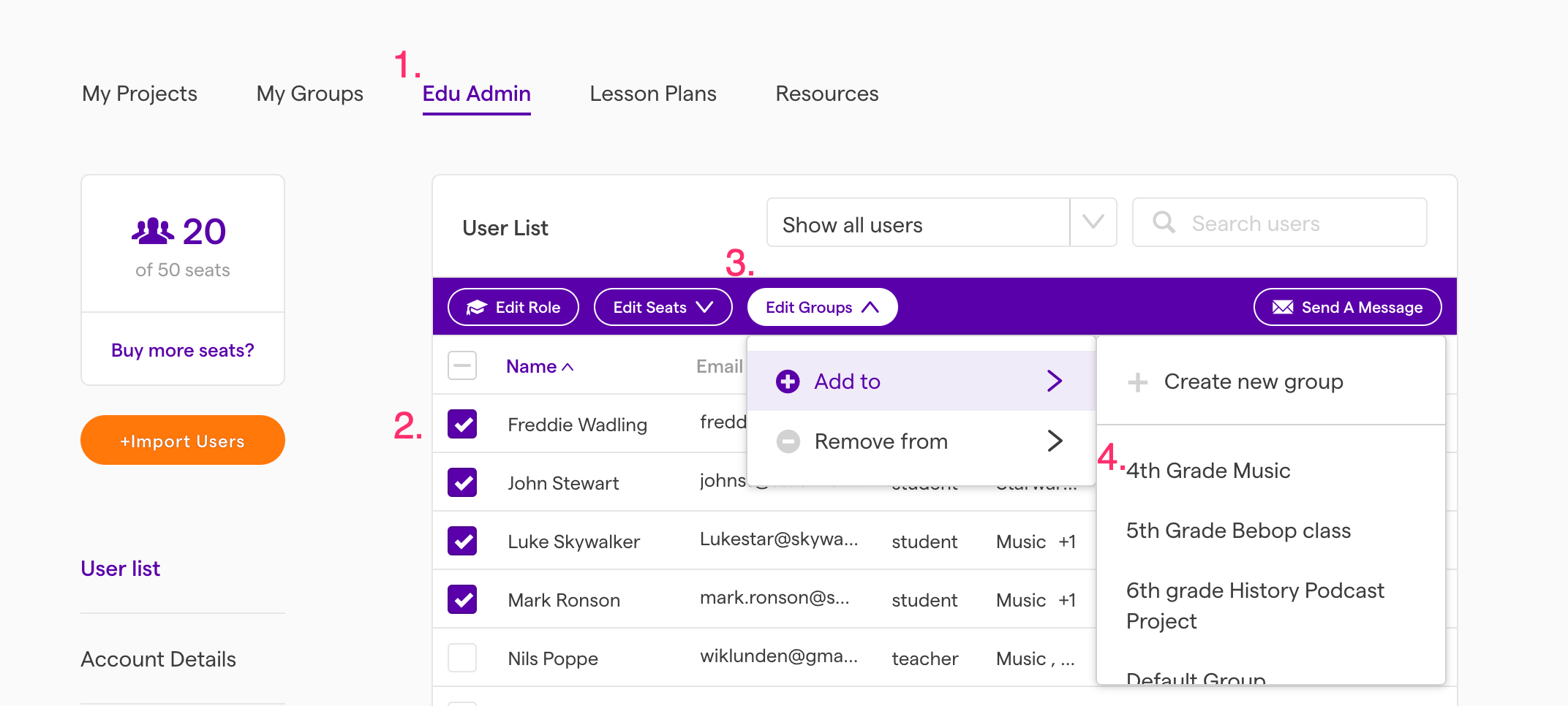 2. Congratulations! You've now successfully added the students to the Group!
ADDITIONAL INFORMATION:
If you are a student and you've received an Invite link or an invite code from your Teacher and your school uses a LMS, you must be logged into your LMS account first. After you've logged into your LMS, then you can click on your Teacher's invite link or use the invite code to join the Group.
Once your Soundtrap LMS integrated account populates, click on "Groups", then "Join Group", and paste the invite code you received from your Teacher. You will see a description of the Group you're about to join and the name of your school. If this is correct, then simply click "Join Group". Congratulations! You've now successfully joined the Group.
Related articles:
How to administrate and Edu account, add users and how to set roles
How to import students/teachers from Google Classroom
How to import users with a CSV file