Note: if you are a teacher who wants to join a school, click here!
Teacher instructions:
If you want to invite users by sending them a code or link, follow these steps:
1.) (Teacher/Owner) Go to the Edu admin-tab on your profile page
2.) Click on +Import Users
3.) Choose which group you want to add the user to, copy the code or link and distribute it to the students who you wish to invite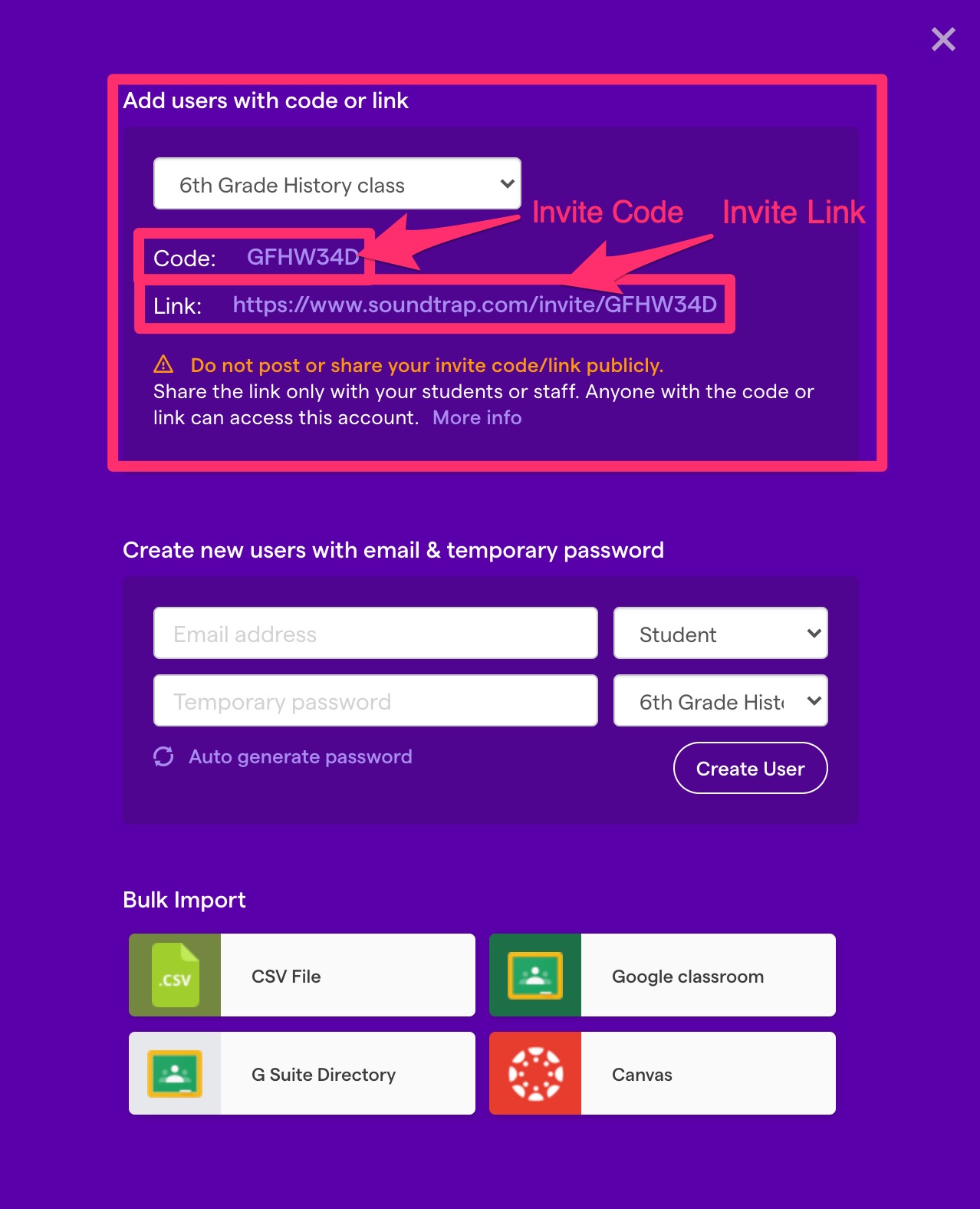 Student instructions:
4.) If you've shared an Invite link, the students will be directed to step 5.) in this guide.
If you've shared an Invite code The student should go to soundtrap.com/edu and paste the Invite code in the field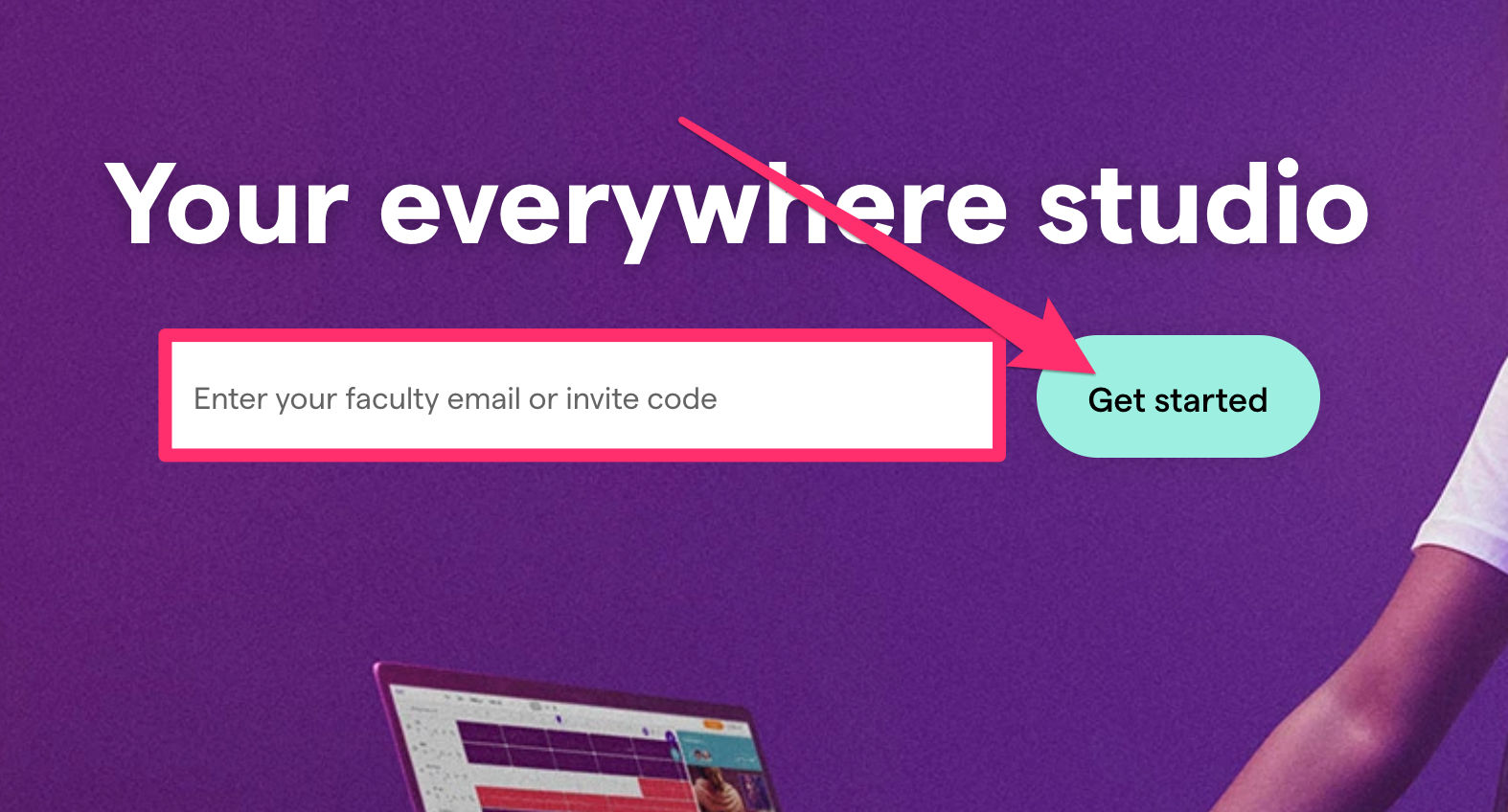 5.) The Student can select to join the Group with an existing account or to sign up with a new user account: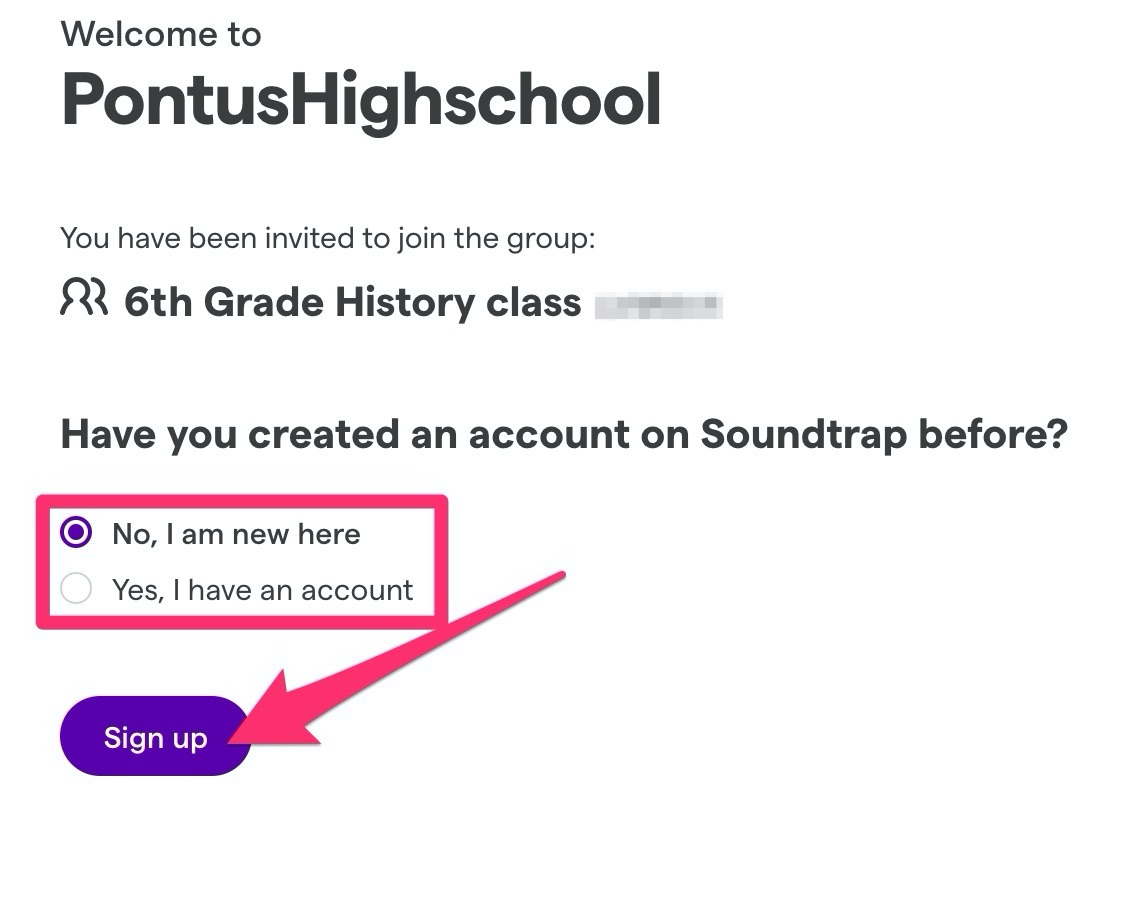 6.) Select which sign-up/log in method you wish to use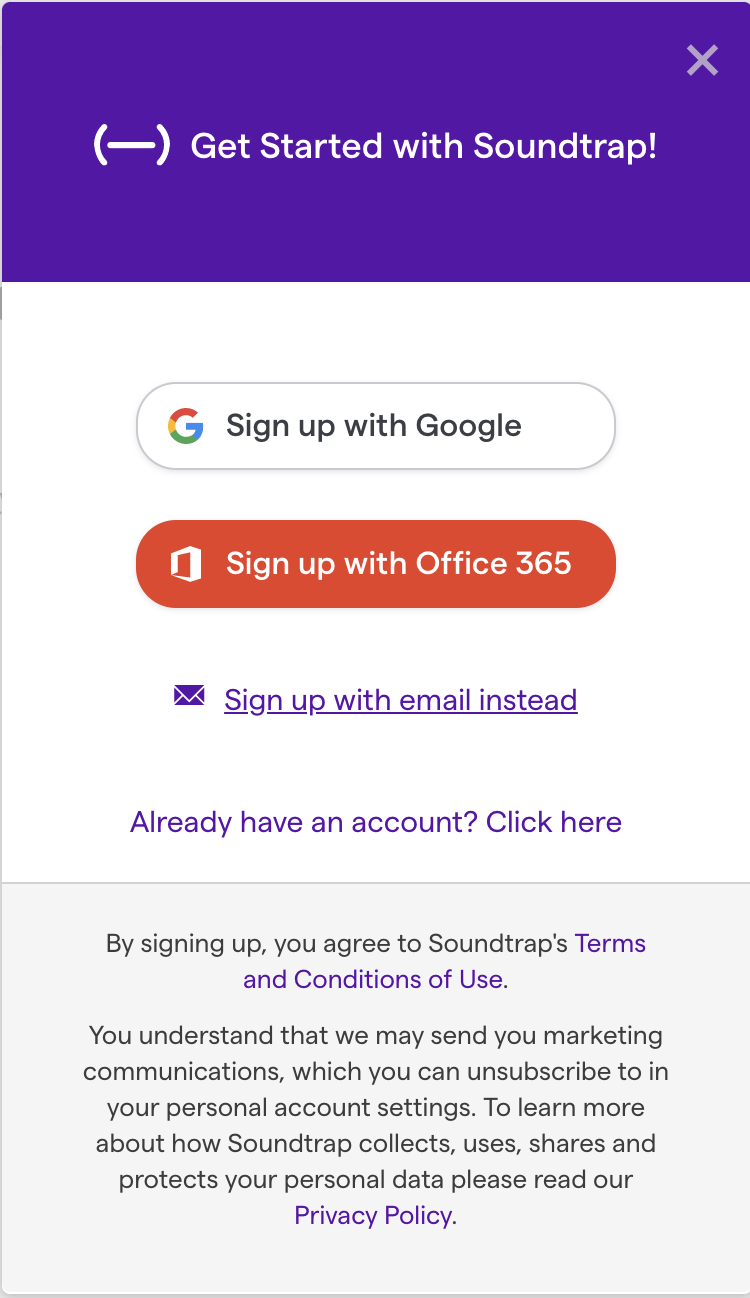 7.) Congratulations! Your student have now joined your account!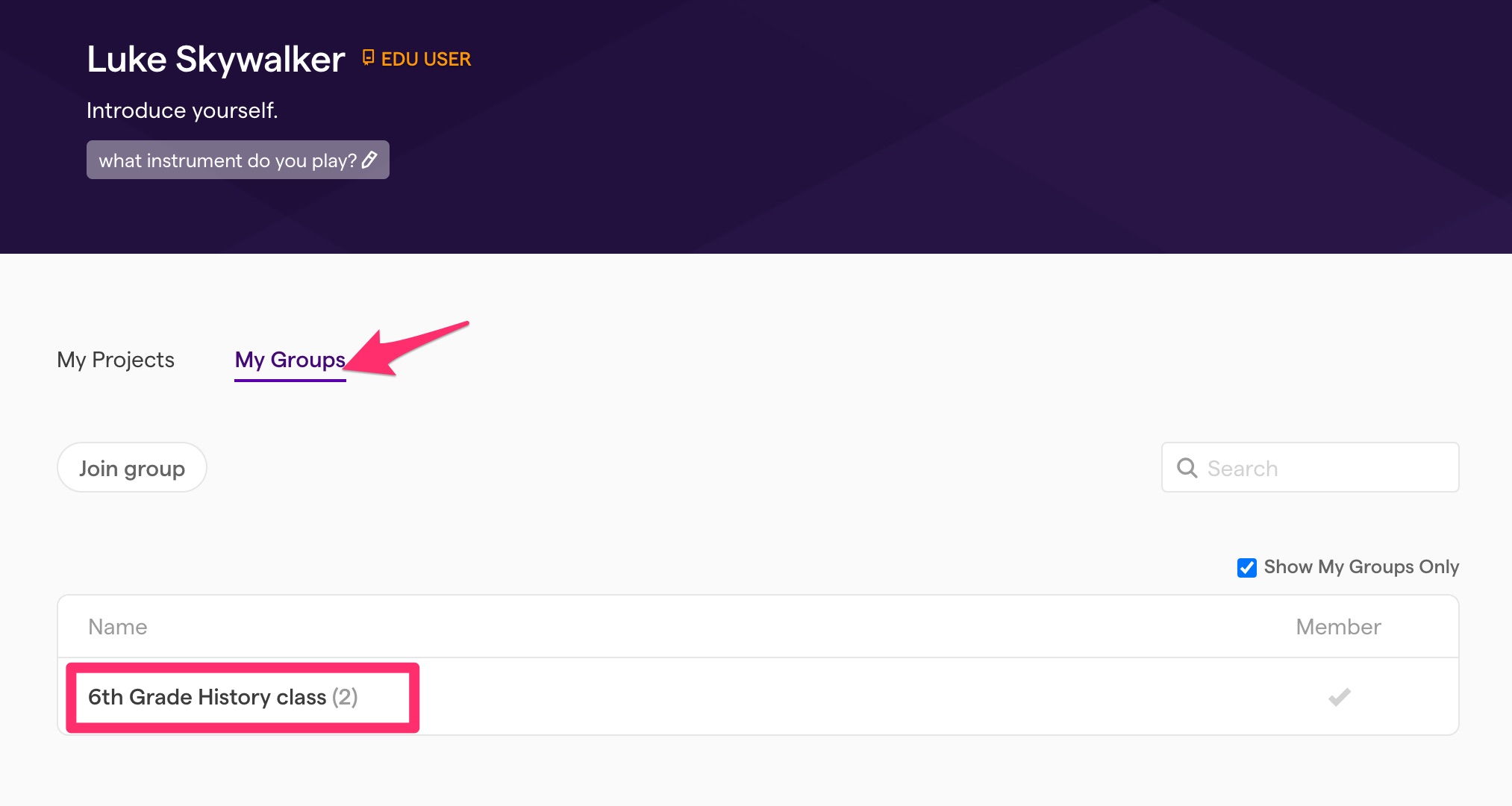 Related articles:
How to administrate and Edu account, add users and how to set roles
How to import students/teachers from Google Classroom
How to import users with a CSV file