That idea you had a few weeks back didn't work out? Did your Tango/Dubstep mashup not work? No worries, just delete the project and give yourself a clean slate!
Go into your profile page and click on the ellipsis button of the project that you want to delete. Hover your mouse cursor to "Delete" then click it.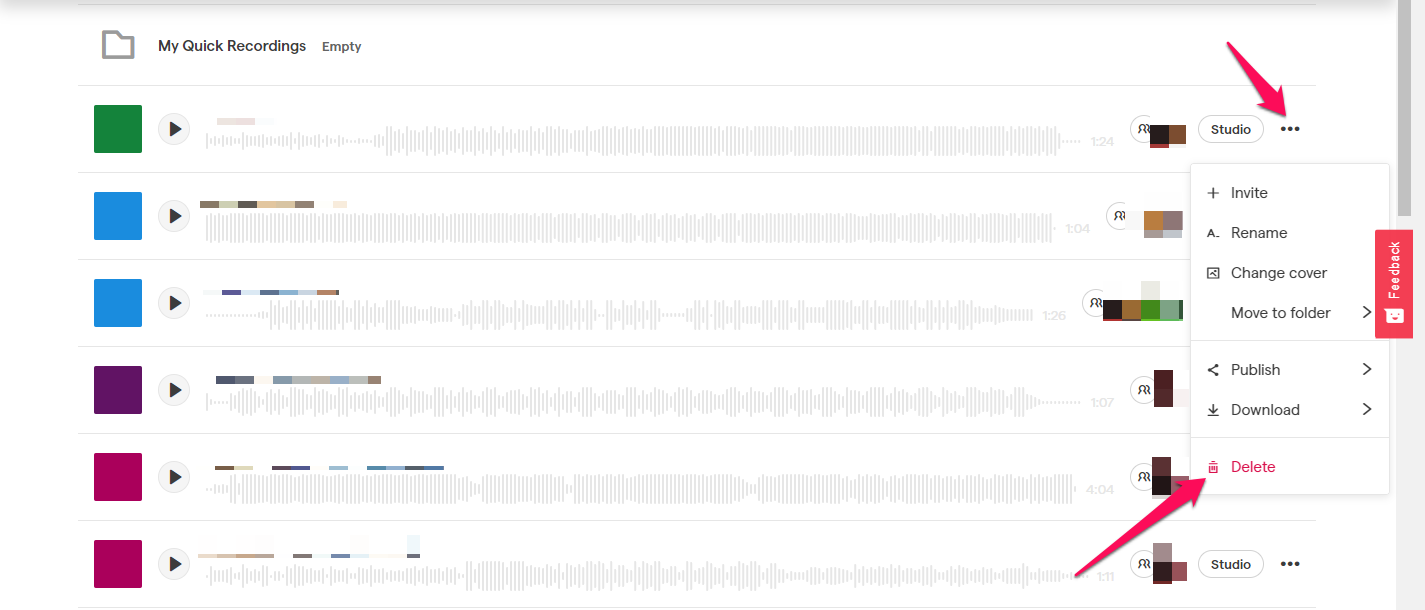 Click "Delete project" to confirm project deletion, otherwise click "Cancel" to abort deletion.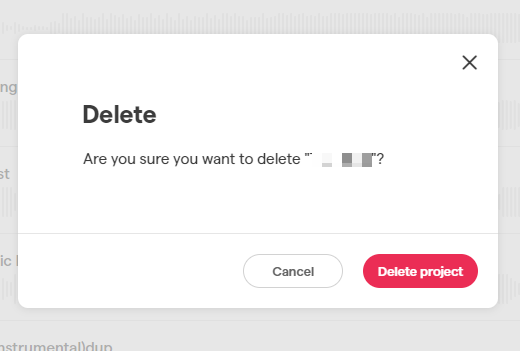 /Adam @ Soundtrap